Memo Backlog
Memo includes a way to view, sort, and filter your Backlog. This view adopts Top Ideas to give you a more holistic and flexible view of what's in the Backlog. When selecting Backlog in your Team Site, you will see a pre-filtered view to show what is in the Backlog Step, although this filter can be adjusted.

Card Attributes
Attributes shown on the card include the below, and can be toggled on or off in the settings noted on the page.
Title (cannot be toggled off)
Code
Status
Stage
Step
Activity (shown if the record has a Memo document)

Note: if the latest activity is >7 days, the "heartbeat" icon will turn red

Owner
Number of collaborators on the Memo document

Note: only displayed if using the Brightidea editor and there are at least two collaborators who have contributed to the document.

Number of open action items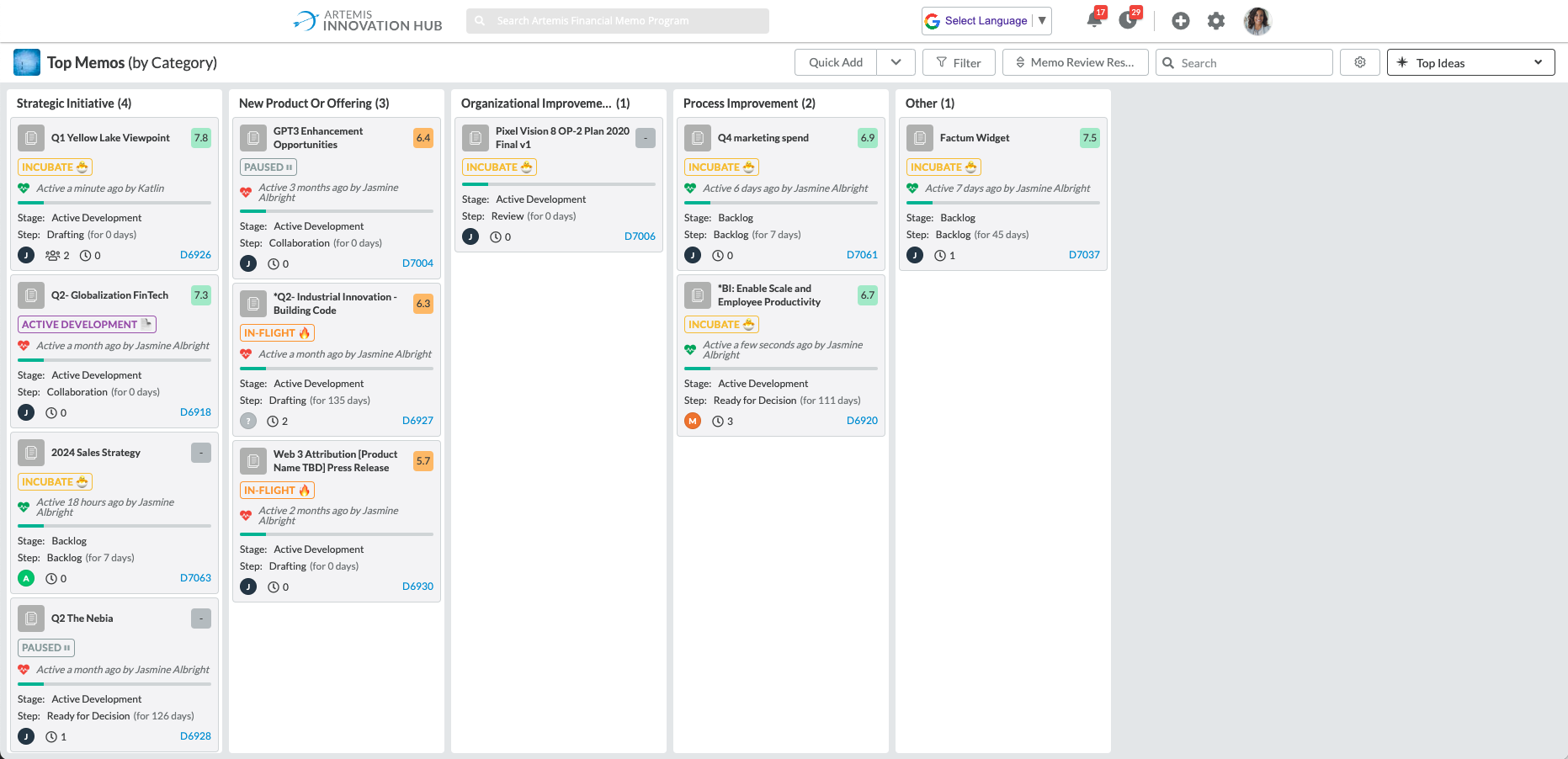 Card Mode
"Simple" card mode will show only the Title and Status and display in a smaller format.
"Advanced" card mode will show all information on a larger card format by default and the user may toggle on/off details as desired.
Review Template
Memos in Top Ideas can be sorted by the results of a Review template. When doing so, the score in the upper right corner of each card will reflect the latest round using that template.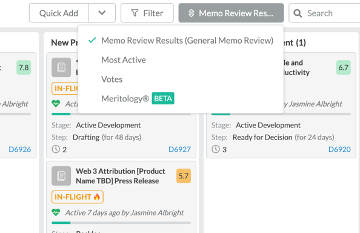 Global Filters
Global filters allow Memo users to filter by attributes such as object type, status, stage, step, category, owner, and score. The URL will adjust as you select and update filter parameters and the "sort" type, which can be sent to someone who has access.
Top Ideas in a Memo program also includes new hover details throughout the card and expanded right-click options for one or multiple cards.
For more information, see the Top Ideas KBA here.