Question:
How do I re-route a WebStorm to a redirection URL?
Answer:
To re-route any WebStorm, you can enable this option under Initiative Setup --> Site --> General Settings: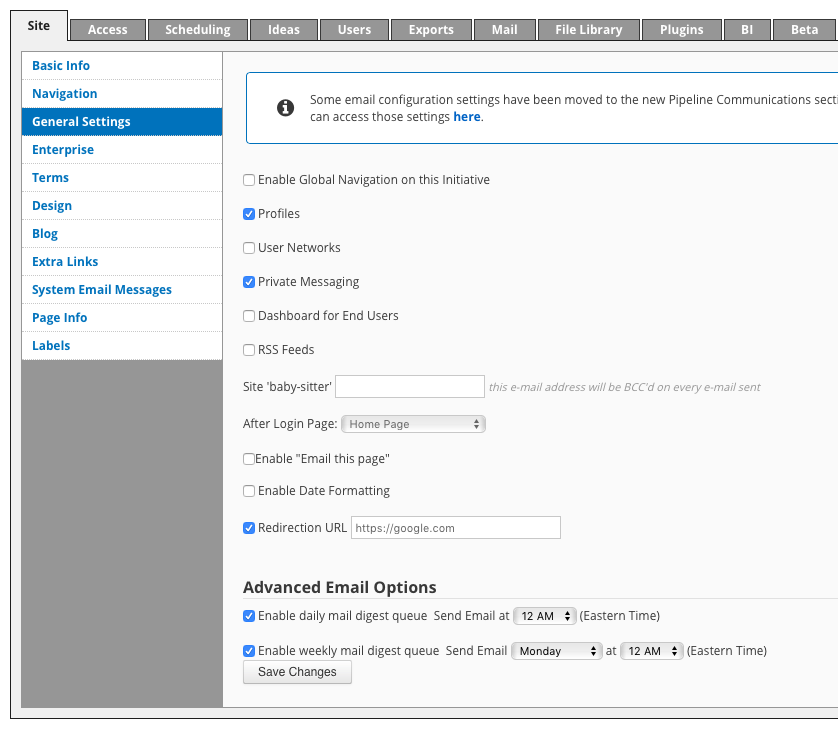 This will re-route any end user user trying to access this Initiative/WebStorm, once this is on, all end users users will go to the URL you provide.  


All administrators will still be able to access the Initiative, it will not redirect for administrator accounts, only End Users!

Keep in mind, this functionality is designed only for closed initiatives and it will prevent all end users from being able to access ALL pages including any submission URLs.

This functionality will also end the user's login session before redirecting to another URL. 

This will not be disabled until administrator manually turns this option off.  

The administrator must navigate to the WebStorm via Enterprise in order to disable.