Within each Initiative Setup, there is an option called "Redirection URL" that can be found Initiative Setup > General Settings. This option provides Admins the ability to re-route all End-Users to another URL rather than the Initiative.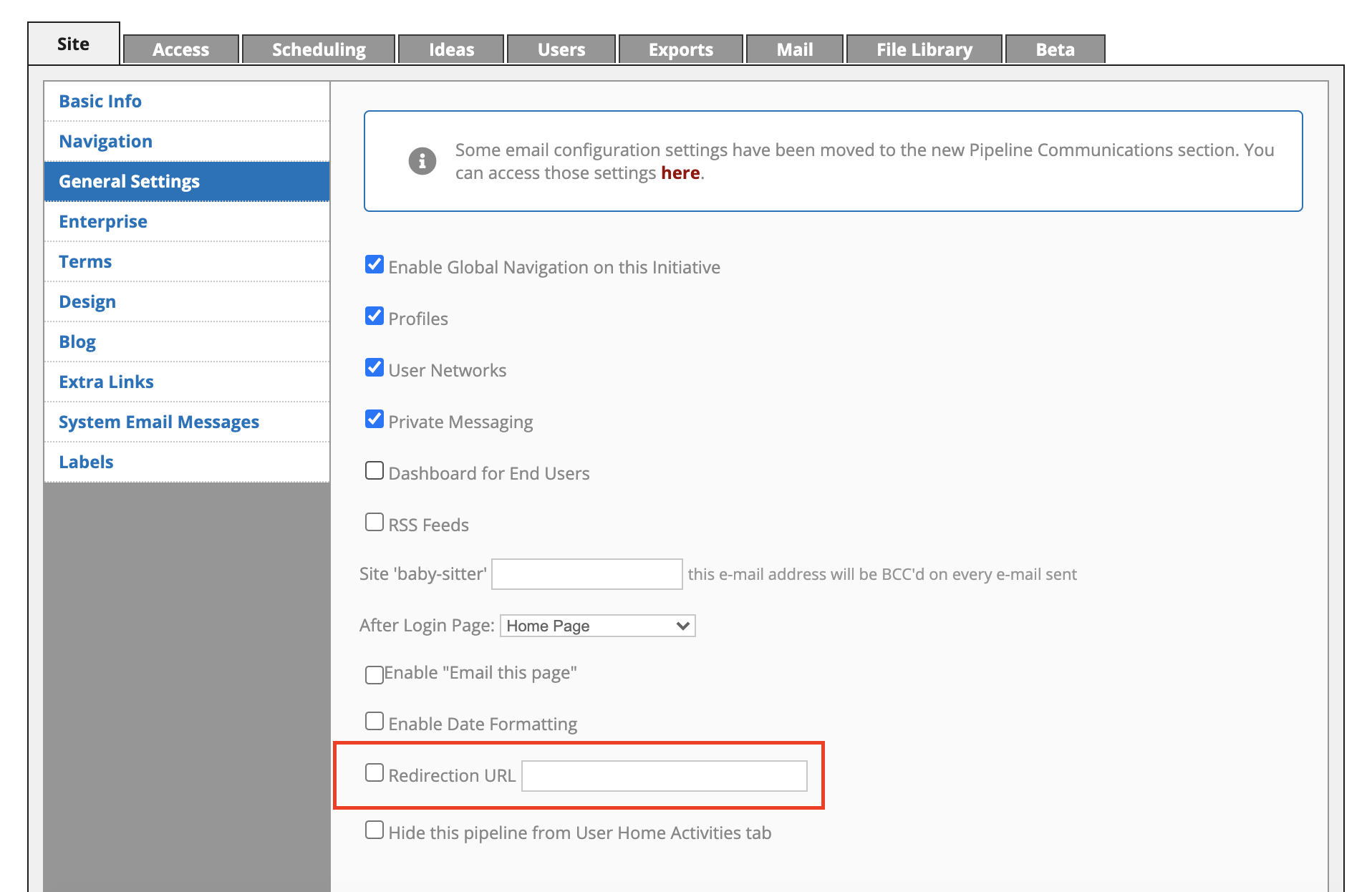 This feature can be utilized in situations where End-Users should no longer have access to an Initiative, but instead be redirected to another Initiative/external page. Rather than informing all End-Users to go to a different URL, they can continue to navigate to the previous URL and Brightidea will automatically redirect them. Note: This redirection option will end the User's session and they will automatically be logged back in when redirecting to another URL.
This functionality is designed only for closed Initiatives and it will prevent all End-Users from accessing all pages including any Submission URLs.
Please Note: All Admins (including Moderators and Analysts) will still be able to access the Initiative, it will only redirect for End-Users!