Everything You Need to Know About 'Self Registration'! 
In Brightidea, administrators are able to allow their users to self-register for their Brightidea site all by themselves!  This allows an easy and seamless process to get users into the system.  Here is how to to do it: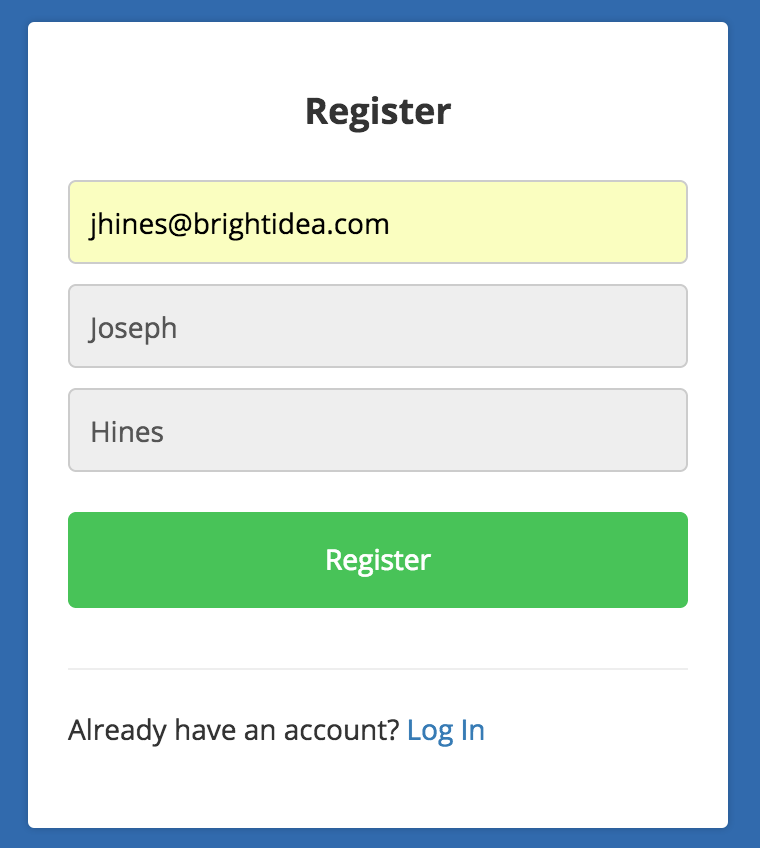 First, the administrator needs to allow their site to allow self-registration on either the Enterprise level or Site level. 
On Enterprise level (including Domain Restriction)
To enable self-registration - make sure "Disable Self-Registration is unchecked under Enterprise Setup > Site > Registration
If the administrators wishes to restrict self-registration by email domain (i.e. only anyone with these email domains' can register successfully)  please add all email domains that are allowed to the domain list.

Login
Self Register
Reset Password

If enabled, any domain restrictions made will only allow users with those domain email addresses to:
Make sure to Save Changes.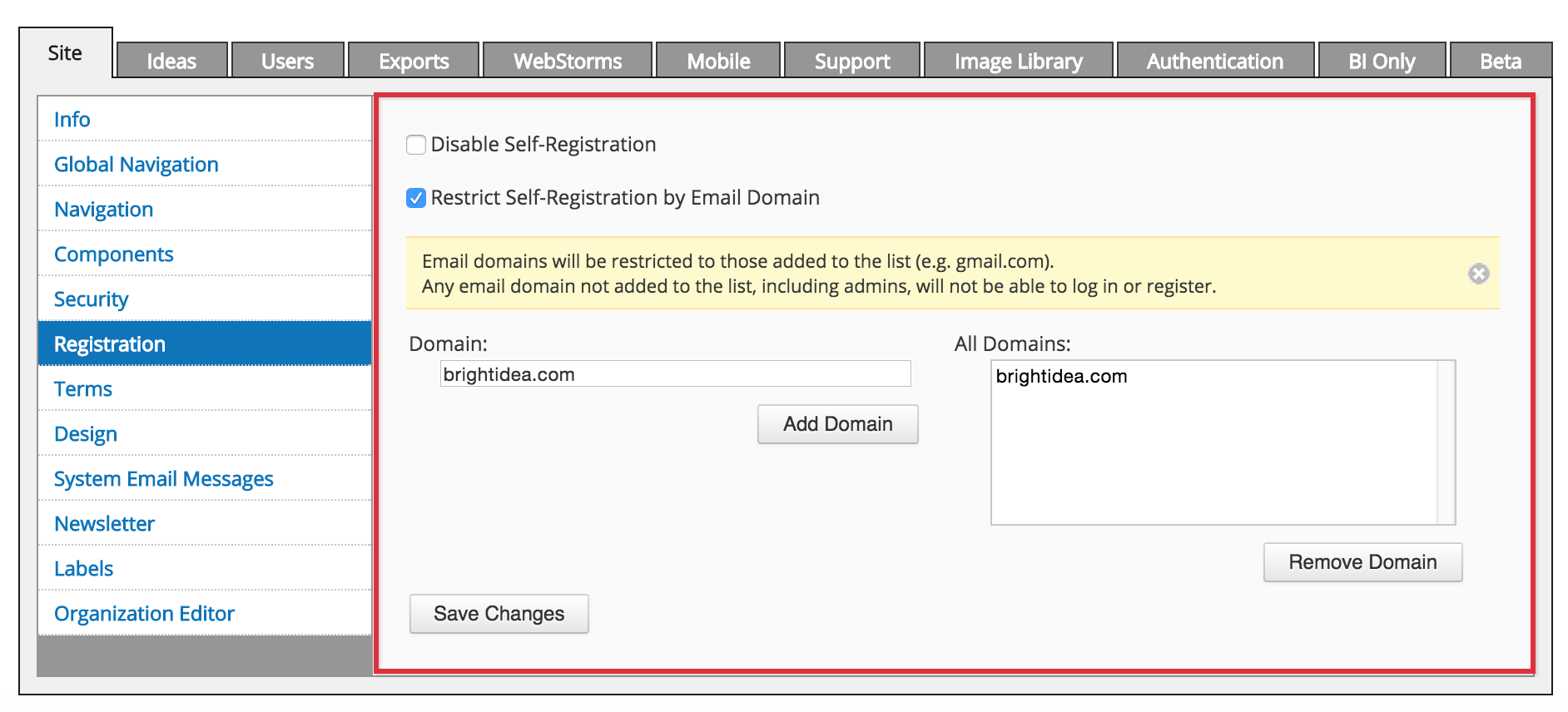 On Challenge / Site level (including Domain Restriction)
To enable self-registration - make sure "Which users do you want to allow to register? - is set to "Everyone" under Site Setup > Site > Security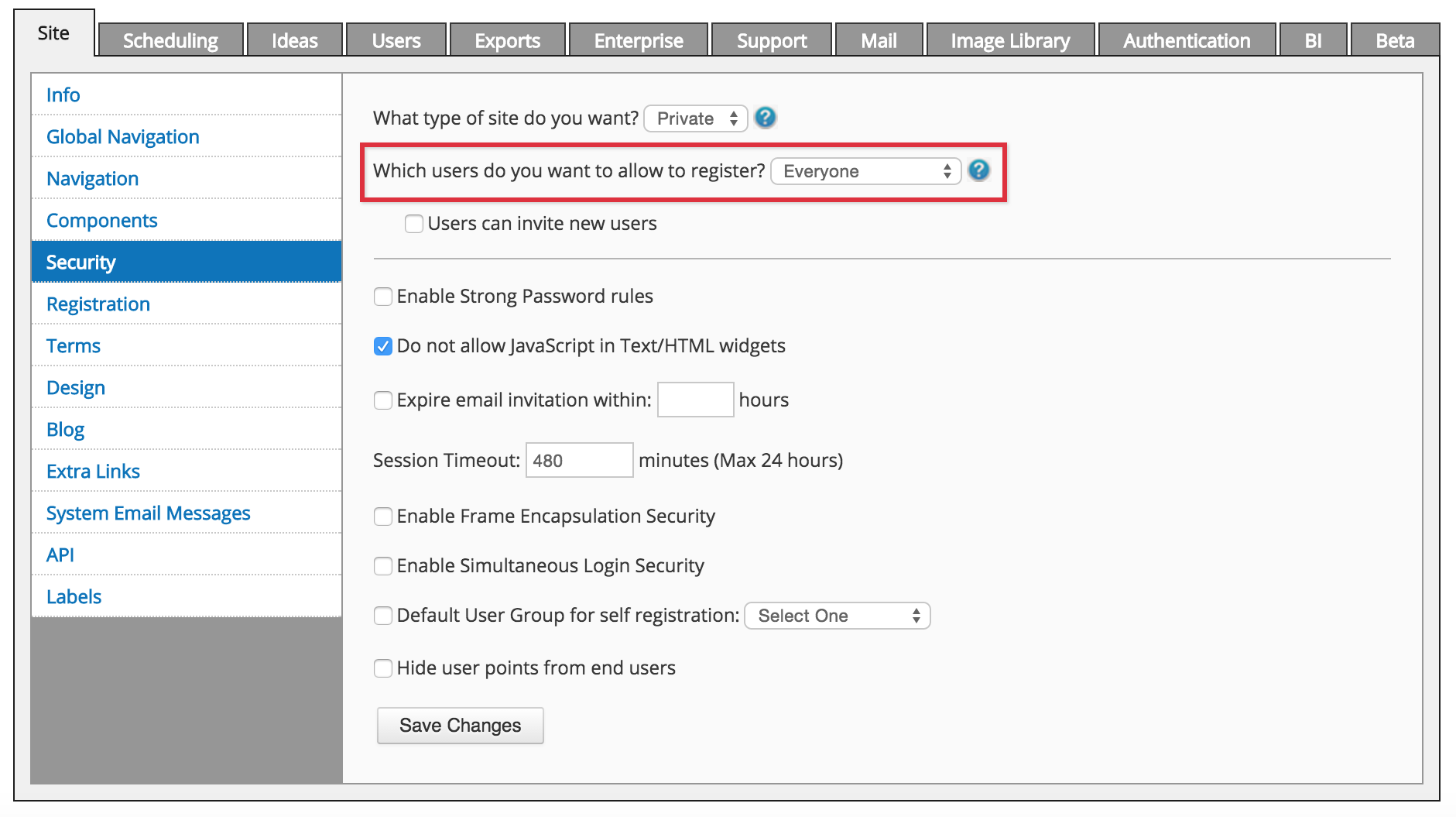 If the administrators wishes to restrict the Site level self-registration by email domain (i.e. only anyone with these email domains' can register successfully)  please add all email domains that are allowed under Site Setup > Site > Registration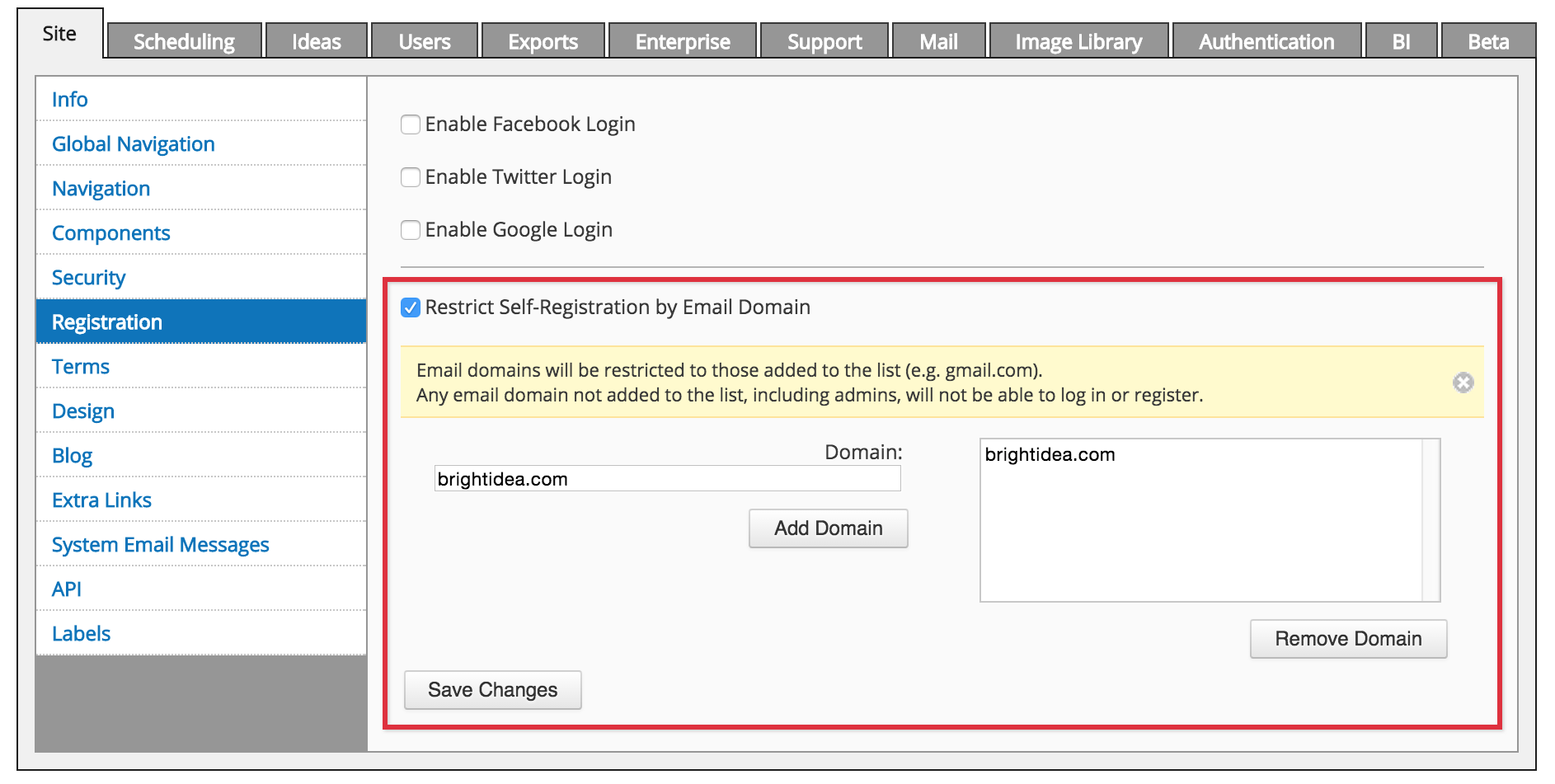 If enabled, any domain restrictions made will only allow users with those domain email addresses to:

Login
Self Register
Reset Password

Make sure to Save all Changes.
Refer to this article regarding domain restriction for more information.

Please note: Self-Registration can be turned off at any time - by switching the Enterprise/Site selections respectively.
Once everything is set - what happens is the following:

The user navigates to the Enterprise site (yourcompany.brightidea.com) or Site site (yourcompany.brightidea.com/ideas)
User clicks "Register" - User will enter their email address and click "Submit"
A message will display: "Please check your email to continue registration."
User will need to go to retrieve the email sent.  Email message will say: "Please follow the link below to complete registration: https:________"
User will select the link from the email and be brought to a registration screen like this: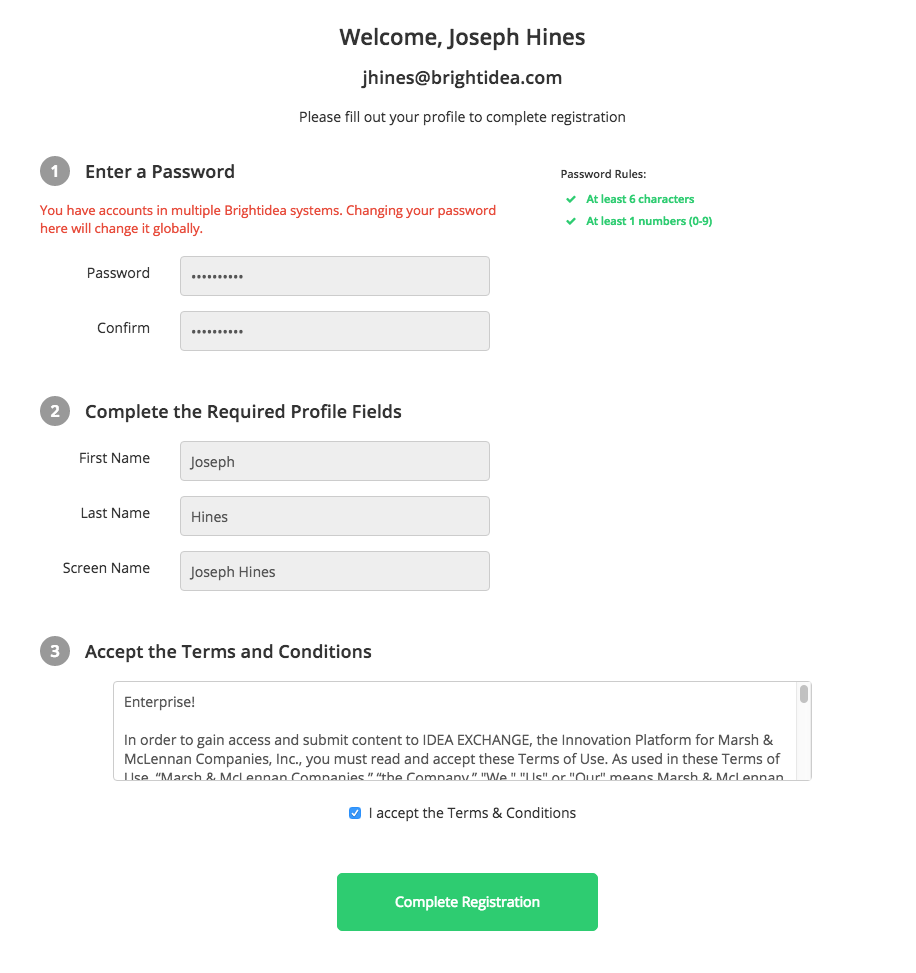 In the registration screen User will need to fill out screen name and password and any profile fields. 
User will accept terms and conditions (if applicable).
User will then select "Register" and be redirected into the site upon successful login.                

On Initiative level there is an option named: "Default User Group for Self Registration"

If enabled, the default user group For self registration option will route all new users to this group upon registration. 
Self registration here means visiting the Site for the first time.  For SSO, registration invitations, and self-registration, the user will be routed into this group upon registering.  
Note, for 'public' type sites, make sure the "ALL" group is still added to ensure new users can register. 

When trying to register, and a user receives a "Registration Failed" - It could be one of the following reasons:

IP address is blocked
If the passwords is not correct
Domain/Groups restrictions are set.
If the user uses a different email address than the one they registered with.

Note: If "Strong Password Rules" option is enabled, the user must include set conditions for their password