Everything You Need to Know about 'Submission / Category Subscription'! 
Submission & Category Subscription offers great flexibility for all Brightidea Users to be in the know about any idea, anywhere.  To set up for end users is very simple, let's see what we have :) 
Getting Started - Enabling the option
To enable Submission and/or Category Subscription, the administrator must make sure the option is enabled first in WebStorm Setup:

Site Setup > Ideas > Ideas > Category and Idea Subscription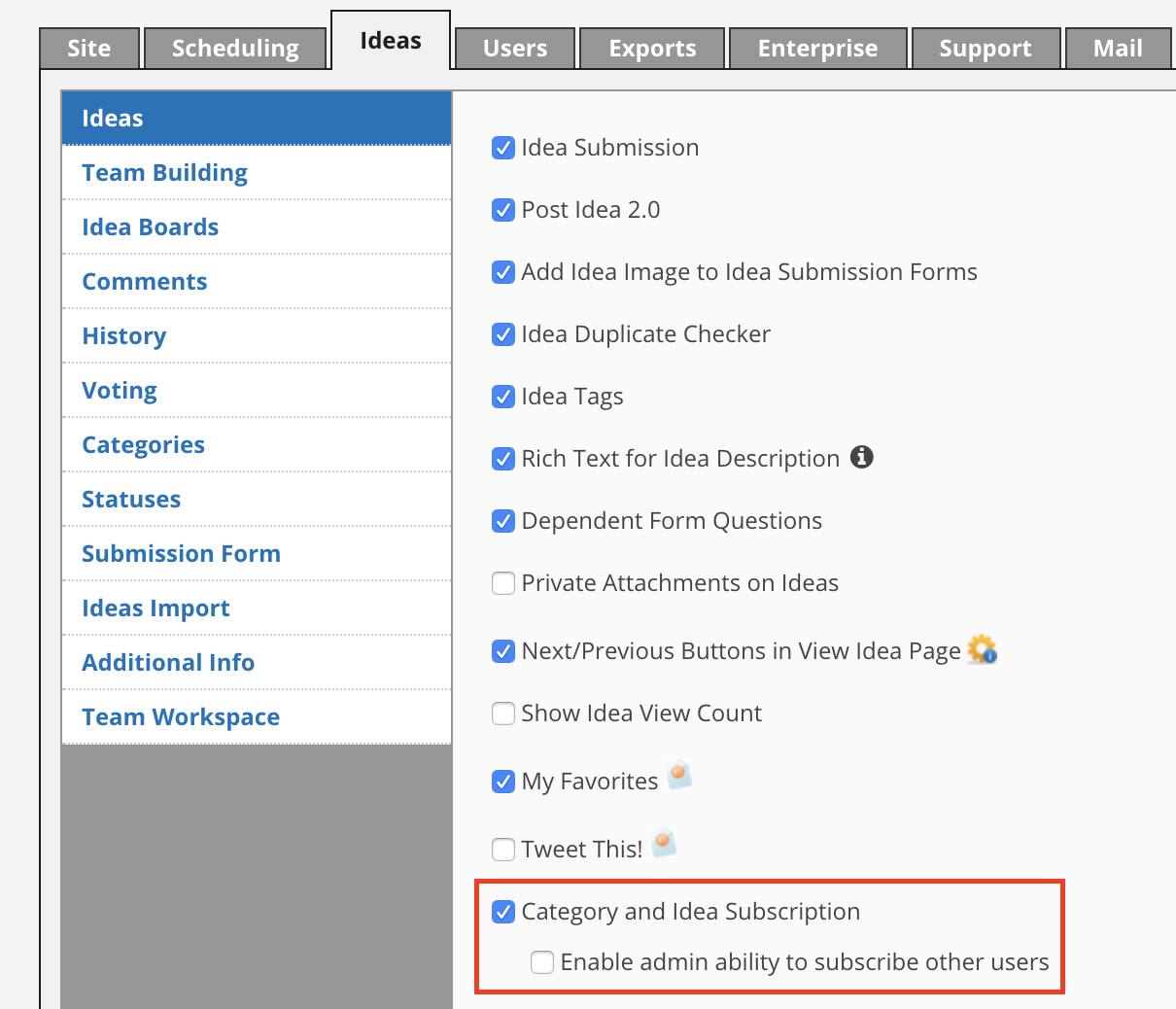 Subscription Options
Users can subscribe to ideas and or category in the View Ideas page simply by selecting the envelope icon and selecting either idea or category next to the idea.
If the user subscribes to an idea, the user will receive an email when:

Status of the idea is changed
A comment is made on the idea
A comment is edited on the idea
WebStorm of the idea is changed

If a user subscribes to a category, the user will receive an email when:

New idea has been submitted to that category - will trigger the 'New Idea Category Alert' template
New comments to ideas under a category. - will trigger the 'New Comment on Subscribed Idea' template

The user can subscribe to idea/category alerts by clicking on the "Envelope" icon on the idea page.
The user can easily revert  their subscription by un-checking the selection on the idea page
Important Things to Note:
"Enable category and idea subscription" must be enabled in Site Setup > Site > Ideas > Components for this to work for all users 
Please note that the new view idea page has a polished and updated user interface: