Question:
How does the 'Report Abuse' process work?
Answer: 
There is a report abuse portion of the comments in WebStorm to flag inappropriate comments.

Once selected, the user will get a popup box to send an abuse report: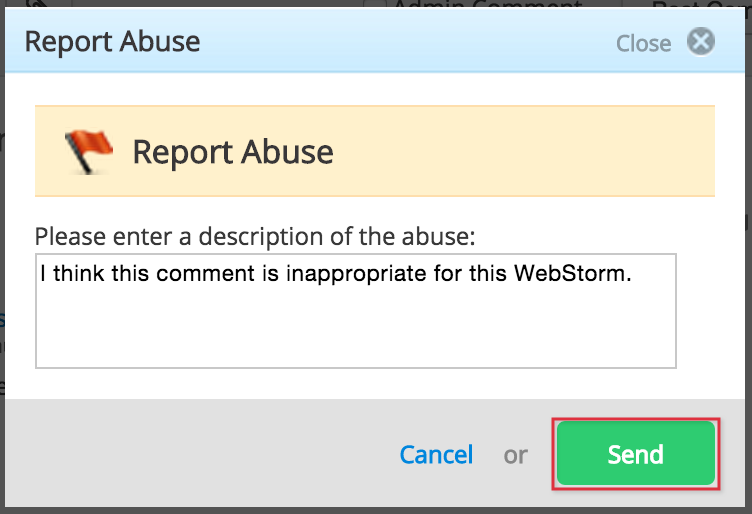 The Report Abuse emails are sent to the email address populated in the Contact Email Address field in WebStorm for that idea.

If that is blank, it will default to a back end admin address. Please contact your Brightidea representative if you need this modified.

Administrators can then hide the comments if you wish by selecting the circle icon above the comment.