Hiding Vote History is an option an administrator can choose in WebStorm Setup. 

Under WebStorm Setup --> Ideas --> Ideas --> Hide Vote History

Select "Save Changes" when finished.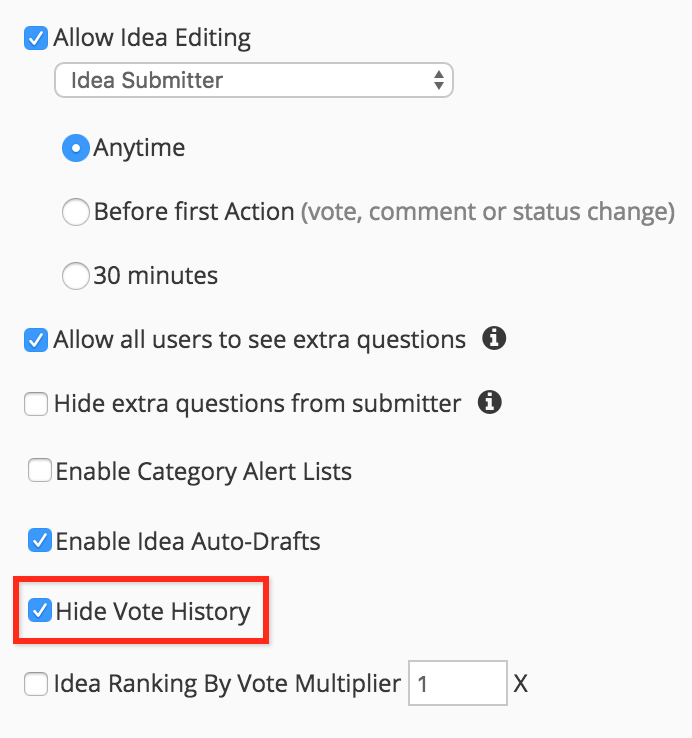 When hiding vote history, it removes the 'Votes Tab' on the View Idea 2.0 page.

Please note: this will remove vote history for 

end users

 - administrators will still see the vote history tab when they are viewing any idea.