With the 'Enable Ordinary User View' feature, administrators can view their Enterprise and WebStorm pages from the perspective of an ordinary user.  
This feature gives administrators the ability to preview how their audience will see all the pages that they've set up.
Administrators can use the Ordinary User view by clicking on the View as Ordinary User link (beneath the Enable Label Edit Mode link).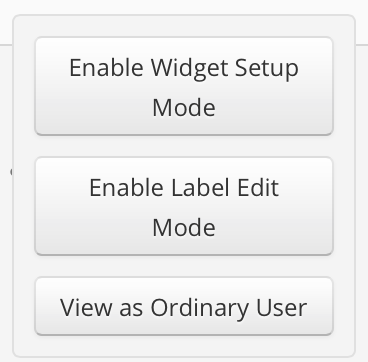 When the Ordinary User view is enabled, all the pages will display as they do for non-admin users of the WebStorm.  A black bar will appear near the top of the screen to show that the current view is the Ordinary User view. 

Disabling the Ordinary User view is as simple as clicking on the "Disable this view" link in the black bar, or logging out and logging back in again.