For the most part, company branding occurs on the top banner of all pages in Brightidea. By leveraging the global navigation setup for your affiliate, it will help unify your design, improve overall engagement, and impress your users! Let's get to the details below.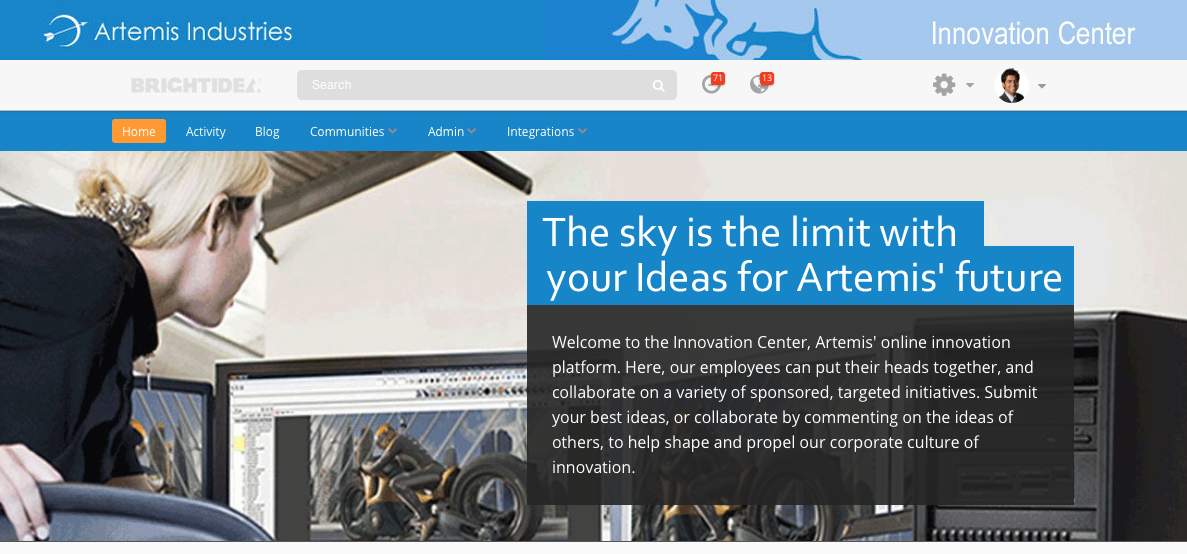 Getting Started with Branding
Within Enterprise Setup > Global Navigation, Admins will see a tab where they can configure the logo and color of Global Navigation in their Brightidea. First, Admins can configure which Initiative(s) they wish to have the global navigation enabled for (if needed).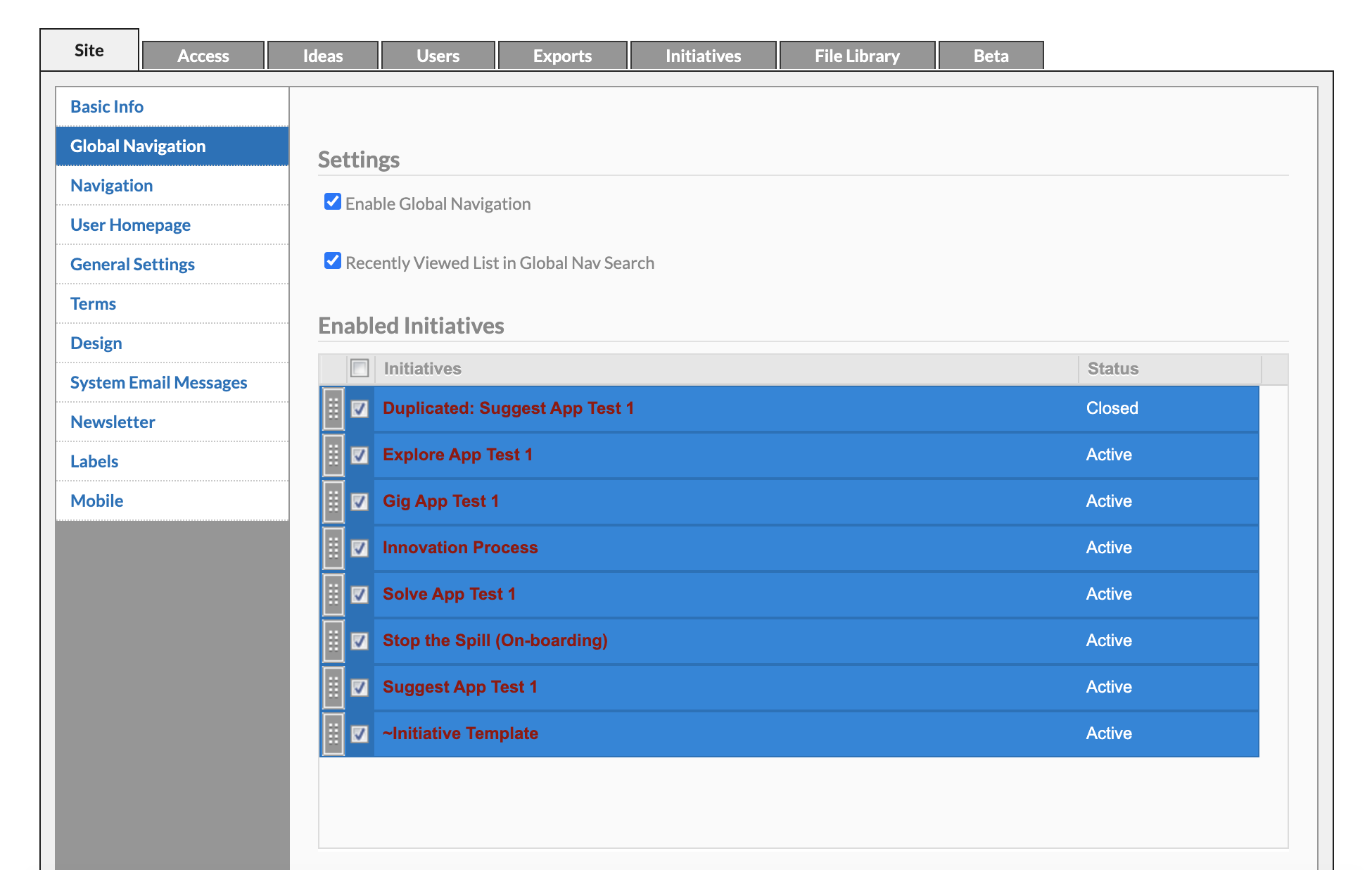 Customizing Your Company Logo / Colors in Masthead
The 'masthead' is a bar that is goes above the global navigation bar. Admins can choose preset colors for the masthead background & text, as well as an option to enter in hex code for each. Admins can upload a logo, add text, or append custom HTML to the masthead in this section.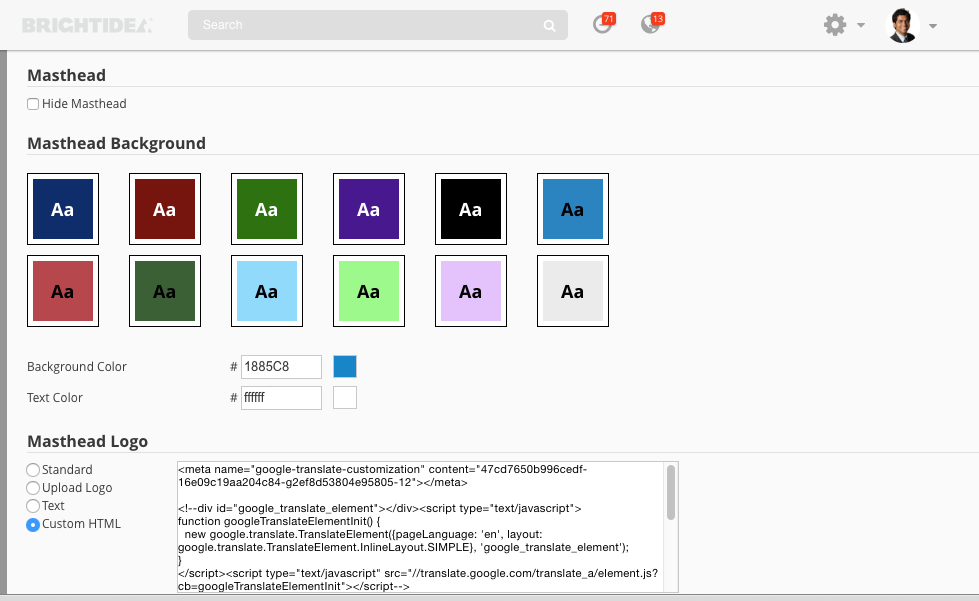 Customize the Logo / Color in the Global Navigation bar
The last part is to replace the Brightidea logo and upload your own! Within the logo section, upload your company logo based on the given size constraints.
The height of the logo image should be a maximum of 40px. Also, it is recommended to use an image with a 180px width. Note: You can also choose not to upload a logo and simply hide the Brightidea logo (E.g. if you are using the Masthead as a place to host your company logo already).
Finally, set the color of the Global Navigation bar using Hex color values to match your company colors. This is optional, you can leave the color untouched and stay with the default.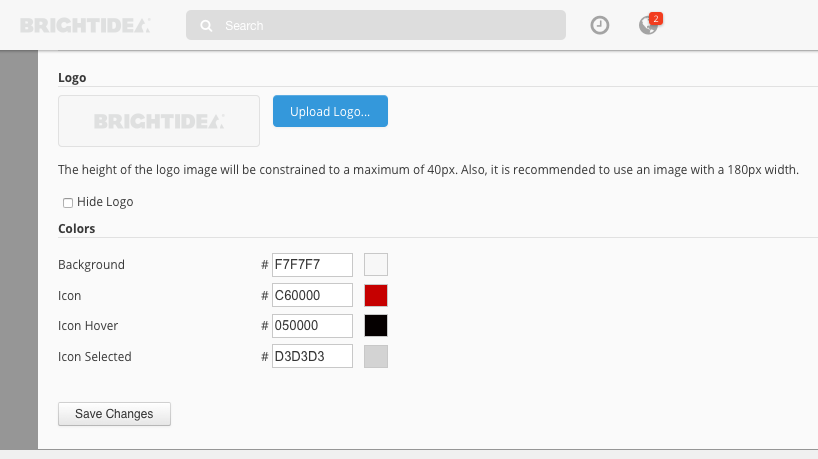 Important Things to Note!
Admins can turn off Global Navigation for any Initiative, at any time, within Enterprise Setup.
Always remember to select 'Save Changes'!