Getting Started: 
The "Copy Idea" feature allows copying Idea(s) across WebStorms / Challenges.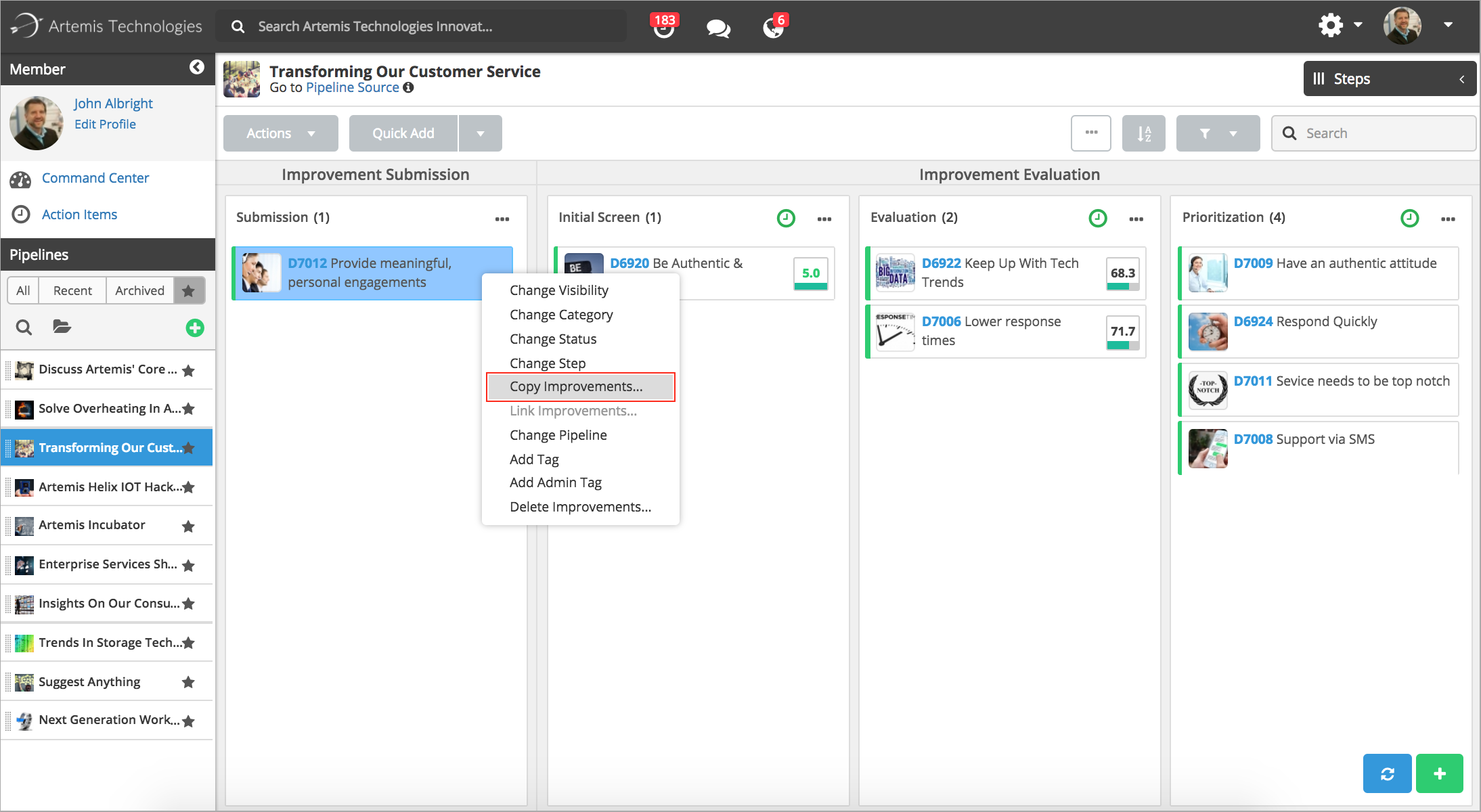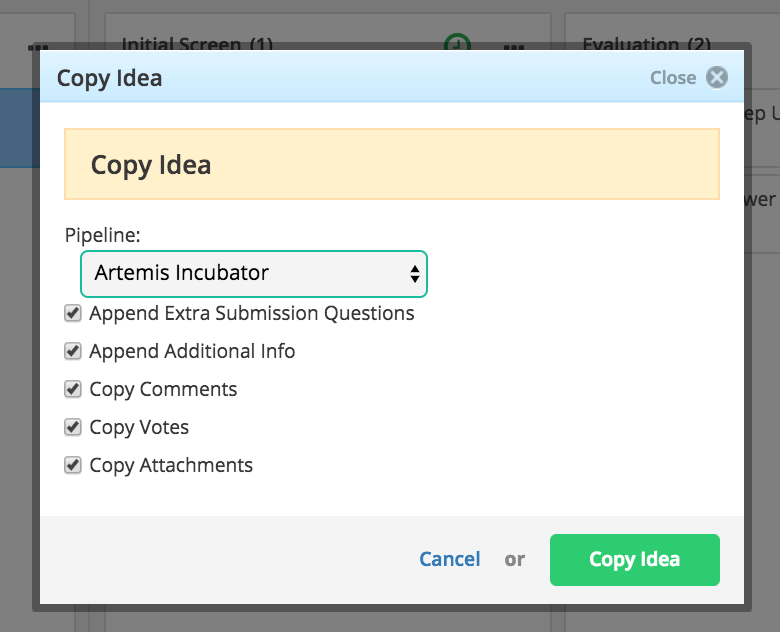 Important Things to Note:
All extra submission form questions will be appended into the idea description if they do not match the questions configured in the new WebStorm.

If the submission form questions 100% match the ones configured in the new WebStorm then the submission form answers will by copied over to the new WebStorm and will map into the submission form questions. 

Submission date of the newly copied idea will be the date of when the idea was copied.
When copying ideas, it's not possible to set the idea category or status at this time.

The copied idea(s) will inherit the default category and status from its new WebStorm.
Category and Status can be subsequently changed after the idea is copied.