Brightidea Participants are the users that have been assigned by Administrators to engage with specific Initiatives. Let's learn more below!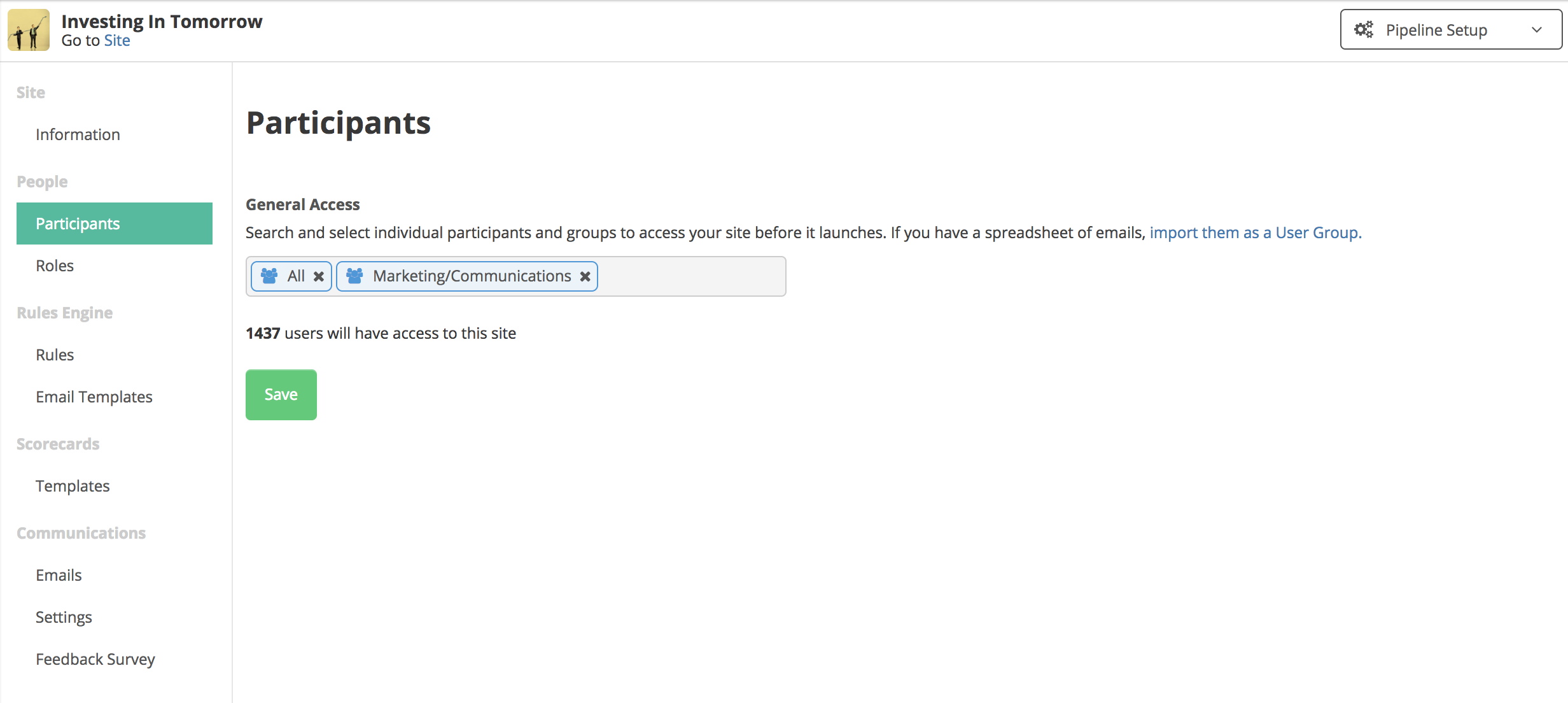 Accessing Participants Section
Each Initiative Participants list can be found under the Pipeline Setup. Once on the Pipeline Setup screen, under the People section, there will be an option called Participants. Here is where you can assign users or groups to Early Access or General Access.
General Description
Participants make up all the Users and Groups that have been assigned to an Initiative. Similar to Groups, "ALL" users can be added to the Participants list. 
Notes:

Updating the Participants will also update the Groups list.
Groups can be accessed through Site Setup > Users > Groups or through Enterprise Setup > Initiatives > Manage Initiatives
If an Initiative has the "Scheduler" enabled, then the Participants List will show an additional section labeled "Early Access".


Early Access is to allow Users/Groups access before the Initiative Schedule has begun.