Overview
The home page welcome header is an informative section that sits at the top of an initiatives site home page. It consists of text, buttons and imagery and is responsive to small and large viewports.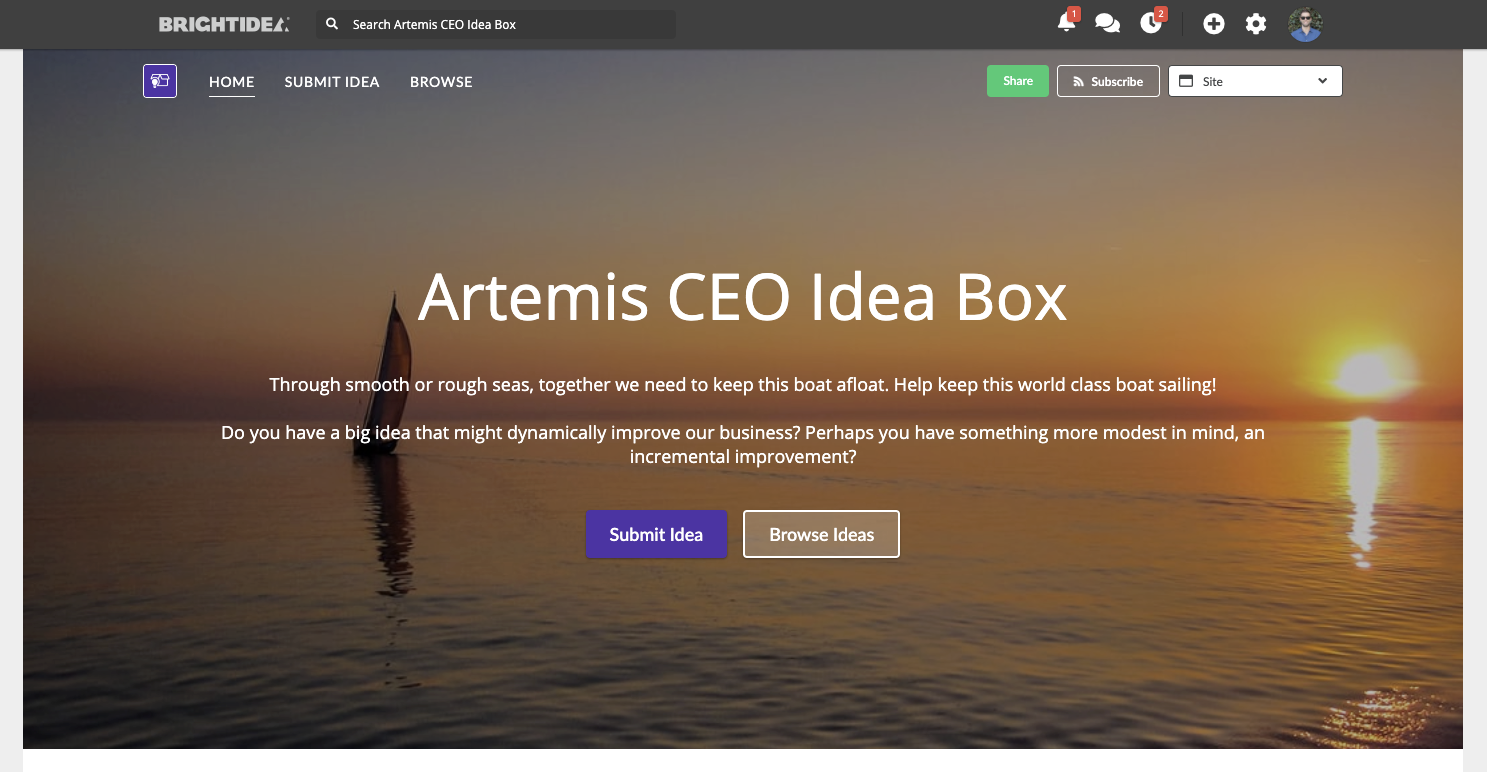 Enablement
The latest welcome header comes standard on all newly create initiatives.
To toggle the new header for older initiatives, navigate to Site Setup > Site Tab > Home Page section > Welcome Header 2.0
Ensure both "Display Home Page Welcome Header" and "Welcome Header 2.0" are selected.

Display Home Page Welcome Header - toggles the header ON and OFF on the site homepage.
Welcome Header 2.0 - when ON, replaces its predecessor with the updated header.
* Note that these options will not work for the Solve/Responsive homepage. *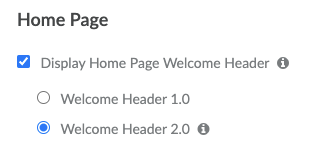 Once enabled, previous header settings / data will port to your new header. This includes
Headline
Description
Background
Button color
Button text
Administrator Controls
As an admin, you can edit the headers contents
Header text (Headline, Description)

Background image

Button display

Button text

Button color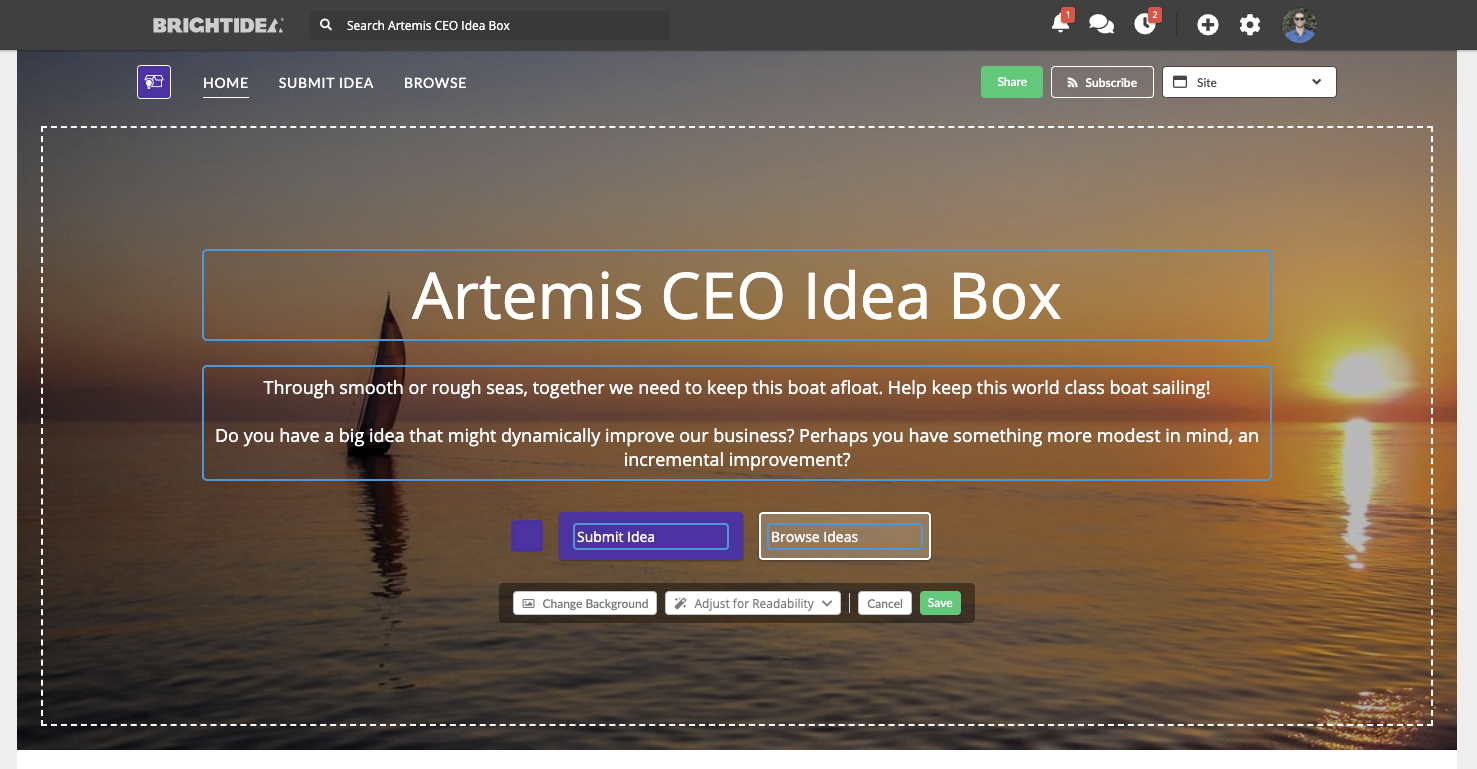 Edit Mode
To edit the headers contents by enabling "header edit mode". You can do this through 2 ways
Double clicking the header area

Widget setup mode > Hover over the header > click "Edit Welcome Message" button.
When your header updates are ready for prime time, hit the "Save" button (or simply click outside of the header).
To revert any changes, hit the "Cancel" button.
Header Text
When in header edit mode, you can adjust the title and description inline.
Headline (or title) input has a 50 character max

Description text has a 500 character max
Use the "adjust for readability" control to lighten or darken the image so text is legible.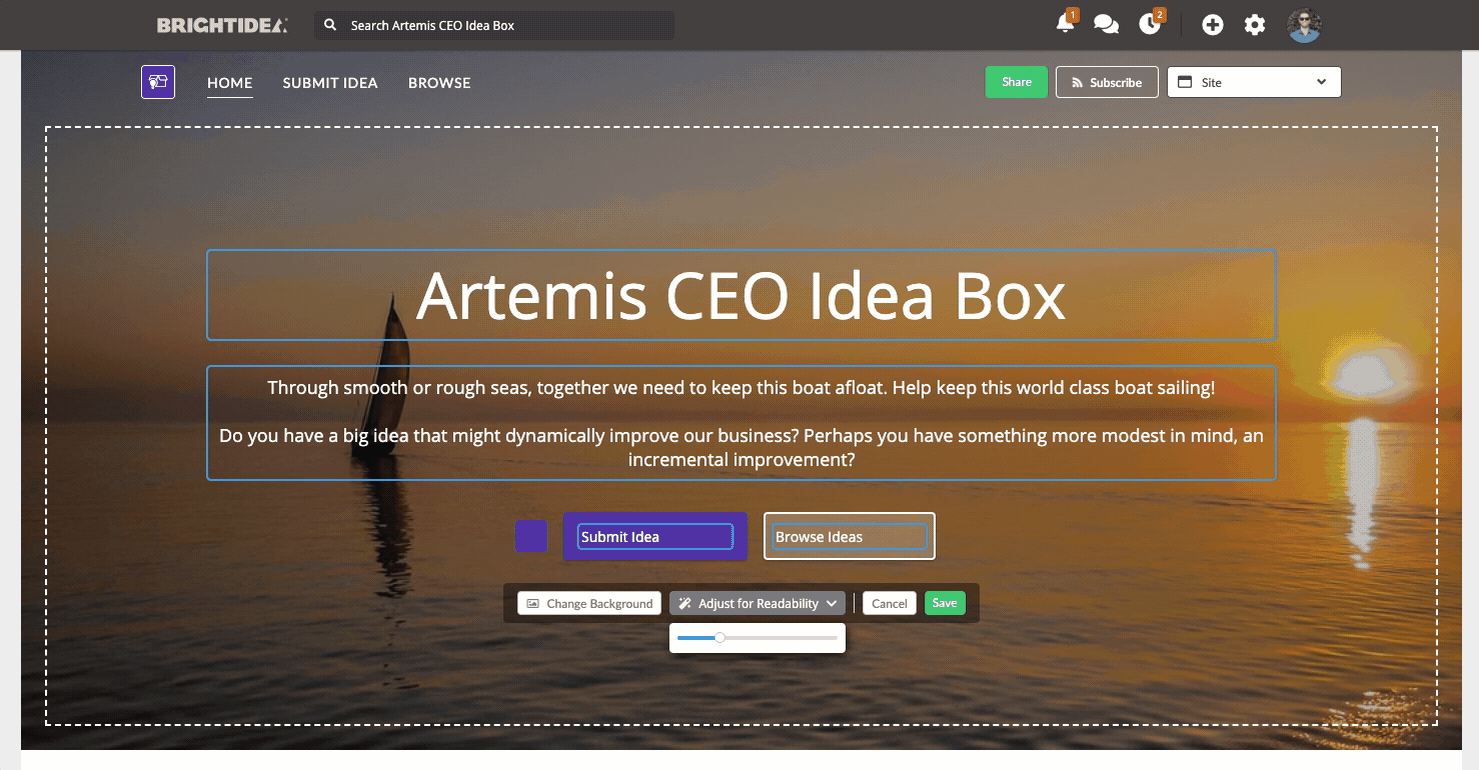 * Note that the header title and description do not change the initiative title/description. Those fields can be found in Initiative Setup> > Site tab > Information *
Background Image
When in header edit mode, you can change the background graphics by clicking the "Change background" button. There are 3 methods to add a new background:
Brightidea Presets - Choose from a gallery of proven presets that will make your site look stunning!

Search Unsplash - We've teamed up with Unsplash to choose from their huge database of amazing imagery.

Upload your own - The above 2 didn't do it for you? Upload a custom image of your own. It's recommended to use a landscape image 1280x700 or larger.
Presets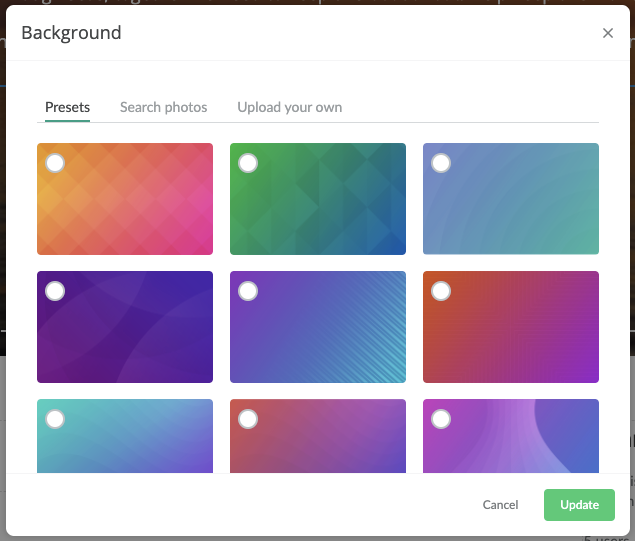 Search Unsplash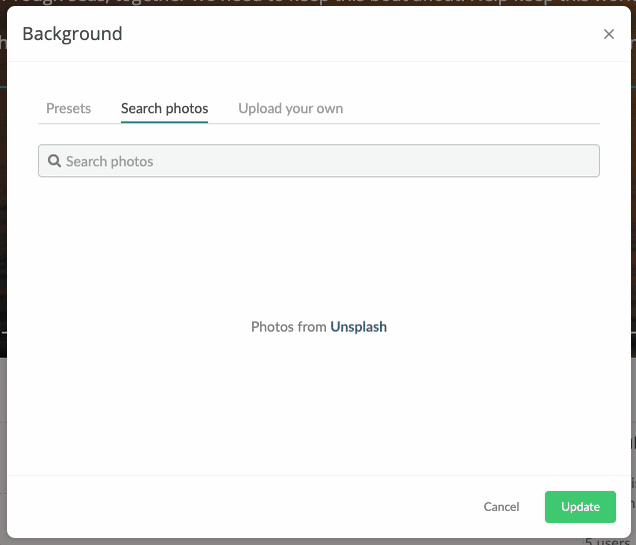 * Note that the Unsplash tab is not supported for IE 11 or below. *
Upload your own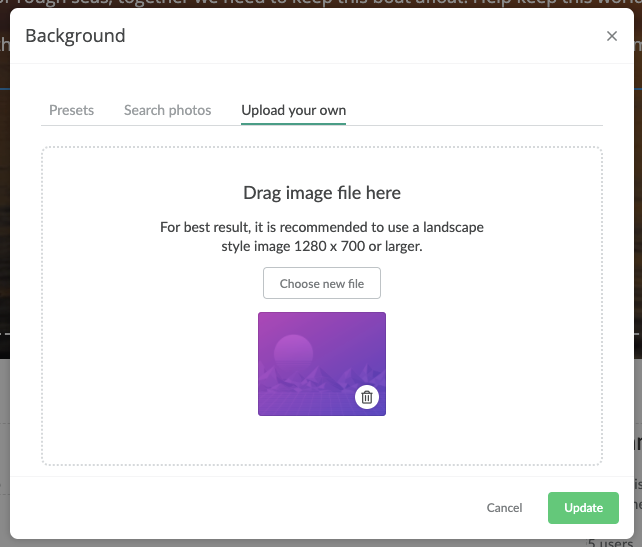 Buttons
Customize the header even more with advanced button controls.
Button Display - Set button display settings in the ellipses dropdown

"Submit" button will not display if Idea Submission is toggled OFF (button settings can still be edited by admins in edit mode)

Button Text - Edit button text inline within the button. Button text has a max of 30 characters.

Button Color - Adjust the "Submit" button color using the color picker to the left of the button.

Note the "Browse" button color is fixed white, however, can be targeted via custom CSS in the design tab.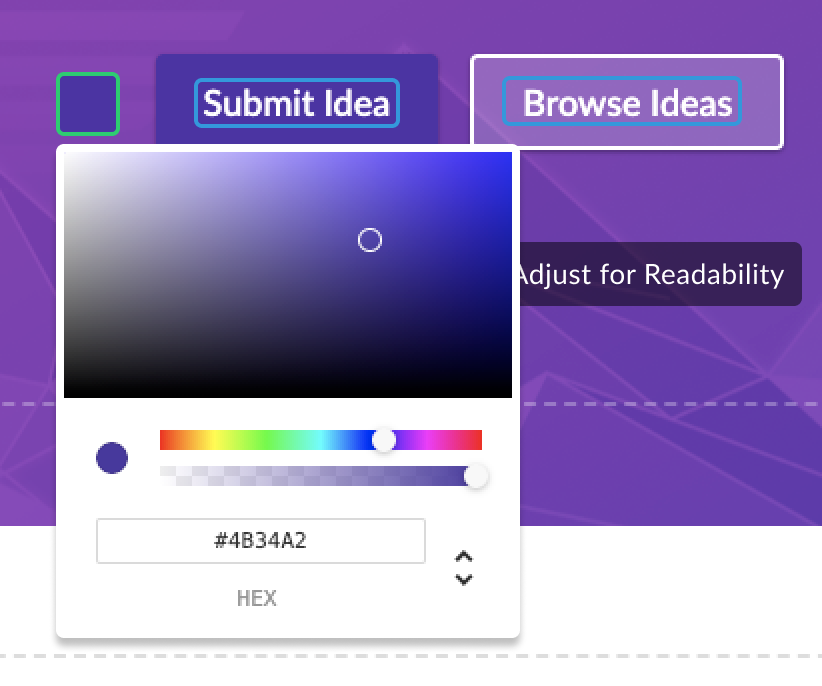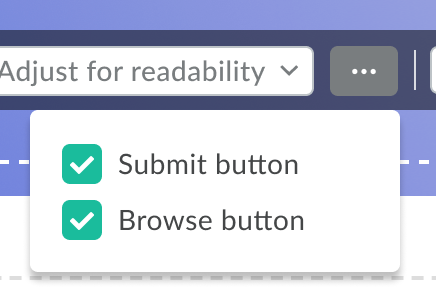 Subscribe Button
The subscribe button is no longer bundled within the header and now lives up in the site navigation. The option location for the subscribe button has been moved to Site Setup > Site > General Settings.
Conclusion
We hope you enjoy the new header. We're always looking to make our product better so we'd love your feedback! Please submit feature enhancement requests to our idea portal; Idea Space