Completing a Memo Review
Once a user has been assigned a review, they will receive in-app and email notifications.
All notifications will send them directly into the memo app, where they will see the button up in the top toolbar adjust to "Complete Review"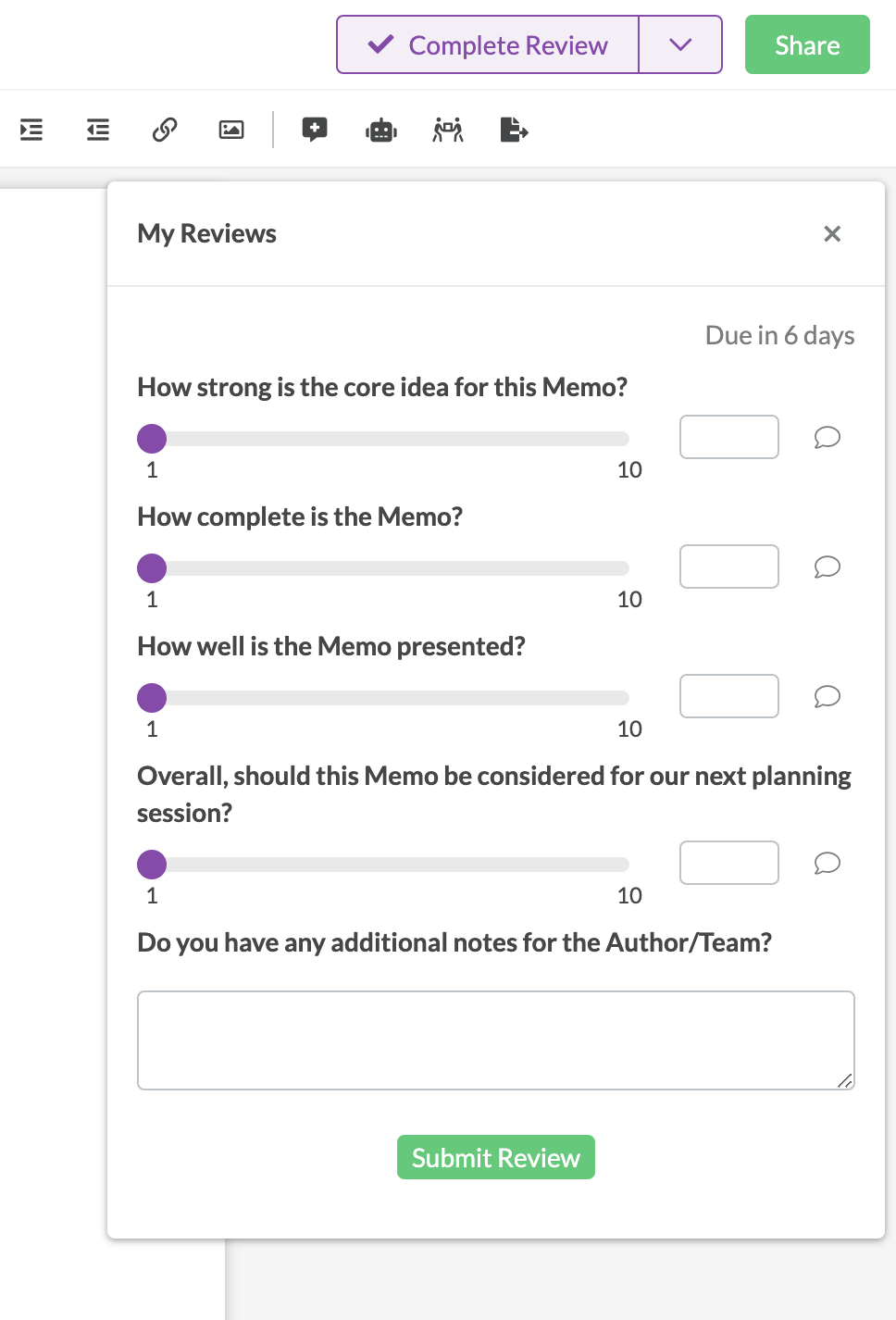 The user will be able to complete the review directly within the memo document.
They can use the sliders to adjust the questions, and can also add a comment next to each question, should they like to provide additional information per question.
Once the scorecard has been filled out and submitted the user will see a confirmation toast, the top toolbar will change to "My Reviews" and the submission will now show under the completed tab in the My Reviews panel.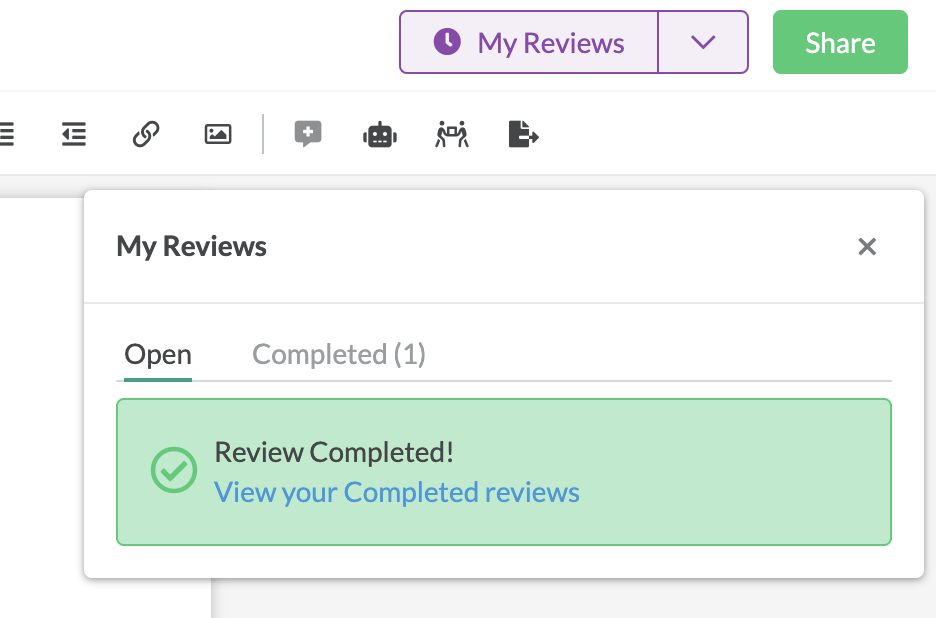 Third-party Documents
For information related to requesting a review with a third-party document, see Working with Third-Party Documents