Navigation for a Memo program is done through your Team Site. The Team Site includes all relevant menu options in the left rail. The left rail is persistent but can be adjusted—either collapsed or expanded—as desired.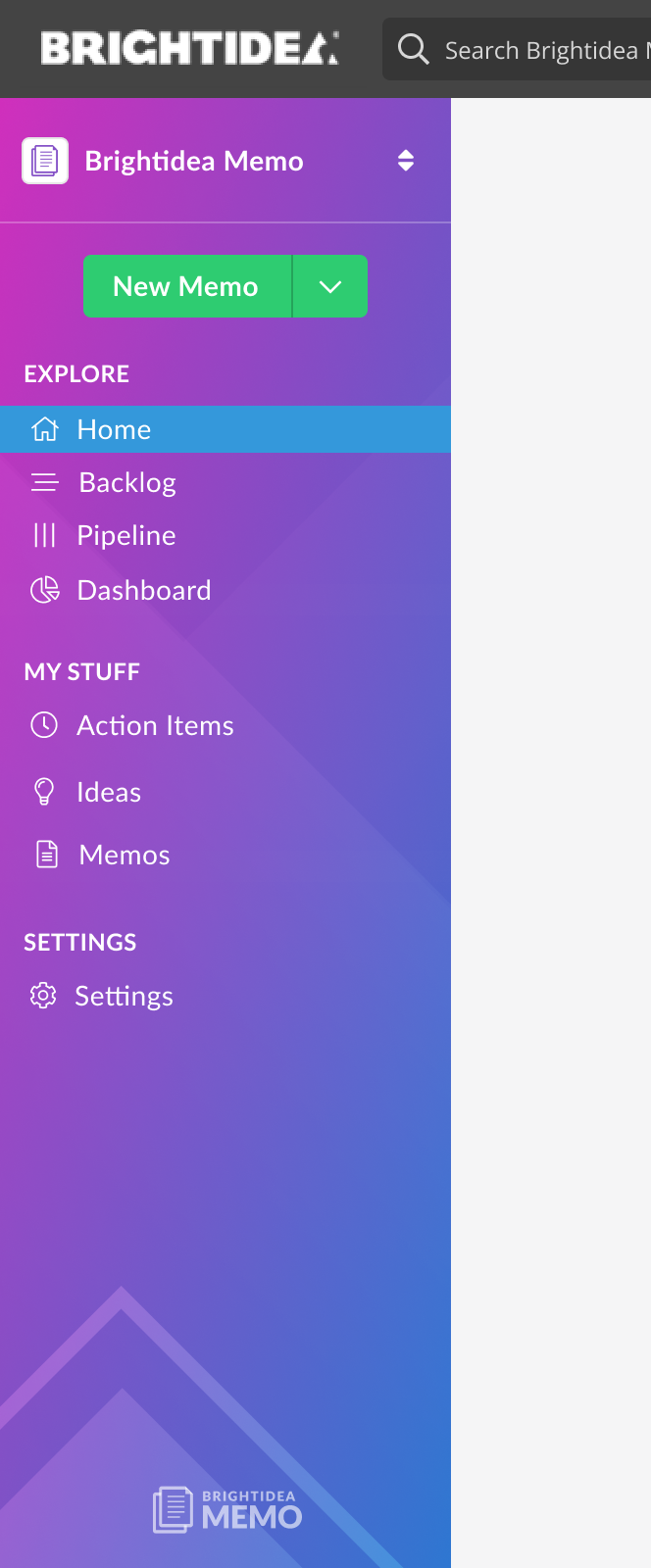 Your Team Site may look a little different, depending on the settings applied by your administrator.
Administrators can customize their Team Site by clicking on the admin-only Settings option.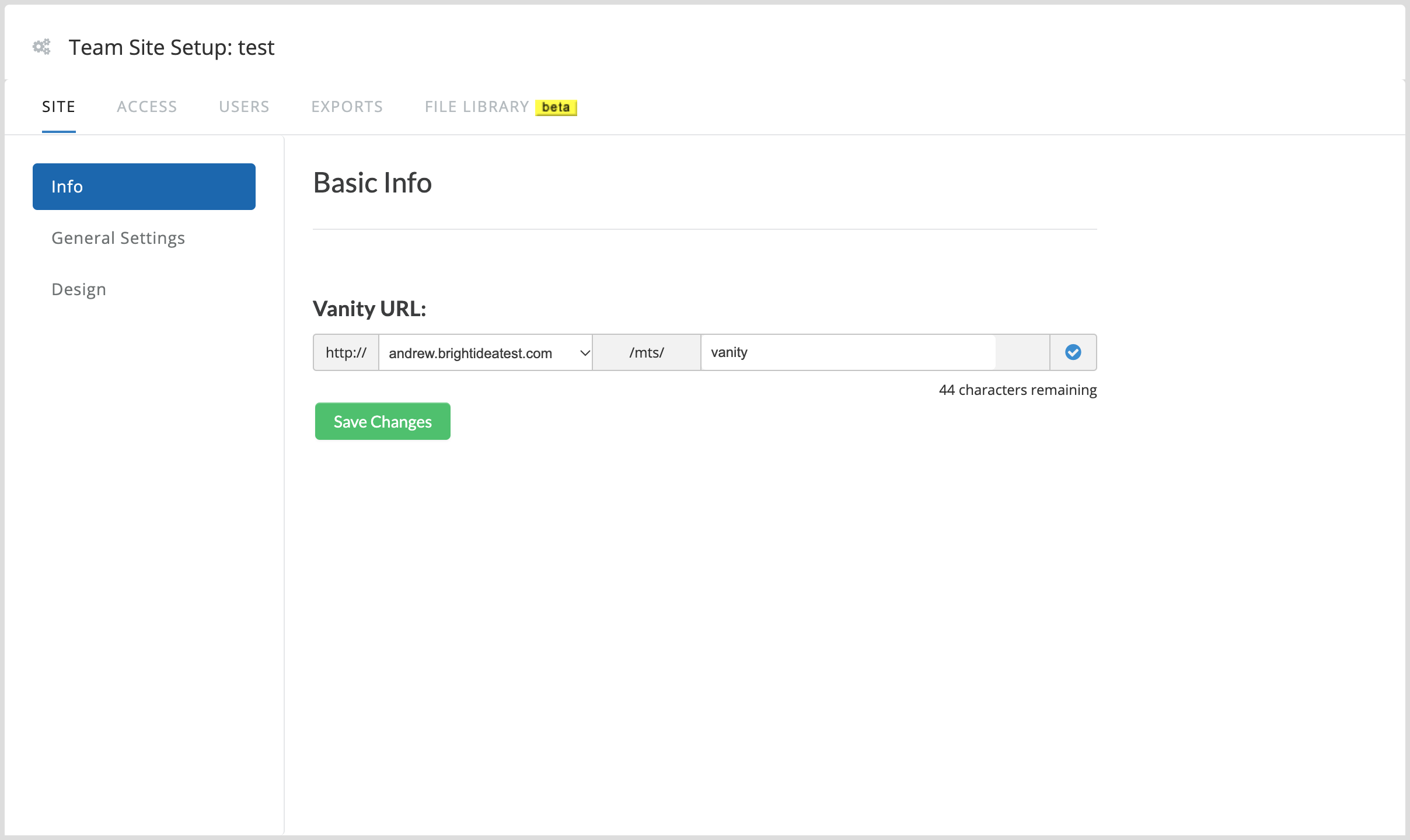 Administrators can make modifications like updating the Team Site URL, customizing the design, and allowing users to access Whiteboards from Team Site: