Idea View Count allows Administrators to easily recognize which ideas are the most popular in their Initiatives. To enable, navigate to Site Setup > Ideas > Ideas and enable "Show Idea View Count". Note: please make sure to add the "Idea Details" widget to see the view counts.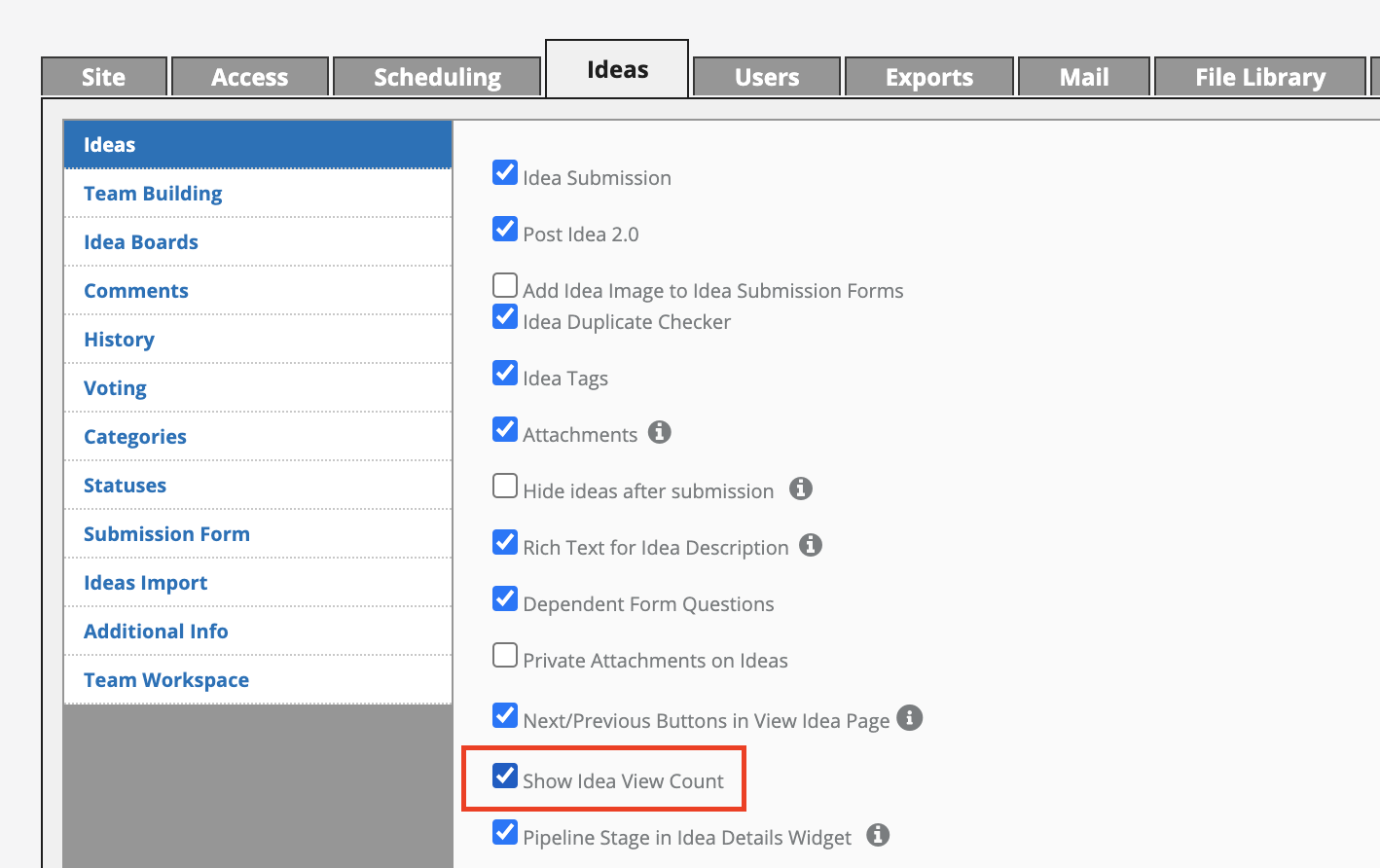 On the Idea View page, the "Total Views" and "Unique Views" will display the idea's number of views.
Total Views = a user who physically clicks into the idea to views it (loads the view idea page)
Unique Views = Number of distinct users who viewed the idea.
Note: A user can create a vote without creating a view. If they vote from the idea boards page, it creates a vote, it does not count as a view. In order for a view to count, they have to physically go into the individual idea page.