Submission form questions can be set dependent on the answers of other already answered questions on the form.
'Set Dependent Answer' (check-box) is displayed next to the 'Add Question Item' on the Submission Form under Challenge/Site Setup in: Site Setup --> Ideas --> Submission Form.
Note: All the answers to the previous questions are displayed in the dependent drop-down, the dependent answer can be selected as needed.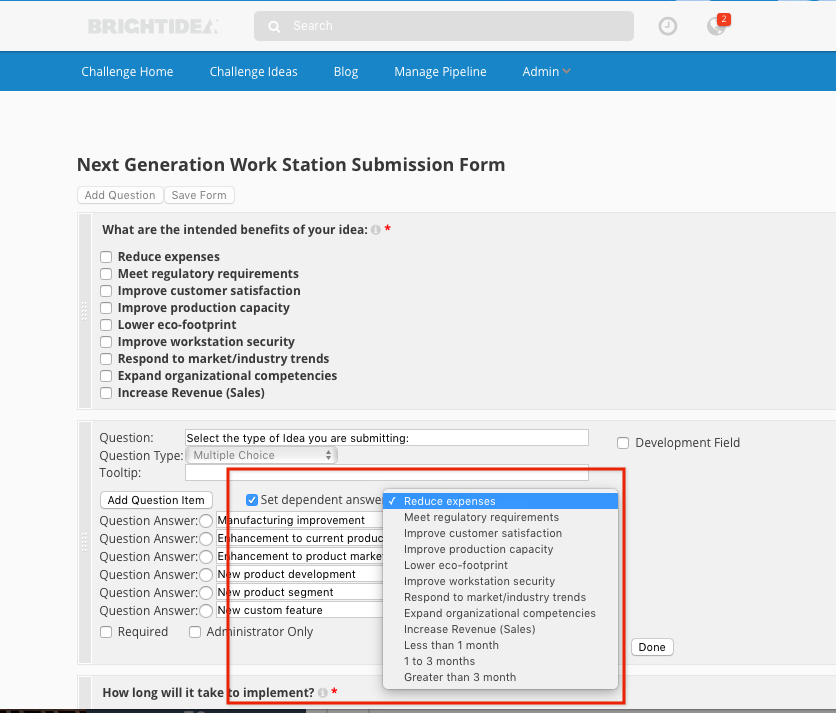 Note: Dependent submission form questions, can't be set to "Required" or "Administrator Only".
On the Post Submission page, the dependent questions will appear after the user chooses the appropriate parent answer choice: