Uploading attachments is a great way to help your fellow users better understand your submission.  This article will review some of the frequently asked questions around attaching supplementary material to submission(s).

What can or cannot be upload to the submission?
Users can upload the following file types: JPG, GIF, BMP, PNG, JPEG, DOC, DOCX, XLS, XLSX, PPT, PPTX, PDF, AVI, MP4, WMV, MOV, TXT, X_B, SLDPRT, SLDASM, F3D, F3Z and ZIP (the contents of the ZIP file must be one of the approved file types)

Examples of file types that cannot be uploaded with submissions: EXE, ASP, PHP, BI, BIX, ICS, ASPX, JPS, HTML, HTM, and others not in the above allowed list. 
When I attach an image to the submission, what type will show on the submission list page?
On the submission list page, only JPEG and PNG images are displayed. 
Can the end user or administrator edit or delete attachments post submission?
What is the maximum file size for uploading attachments?
100MB is the standard maximum file size allowed for attachments in Brightidea.
What are 'Private Attachments'?
When enabling "Private attachments" option - this will only allow the WebStorm/System administrators of the WebStorm and the actual Idea Submitter to view any private attachments uploaded.  
Regular end users will not be able to see these attachments.  

This option is found in WebStorm Setup --> Ideas --> Ideas --> Private Attachments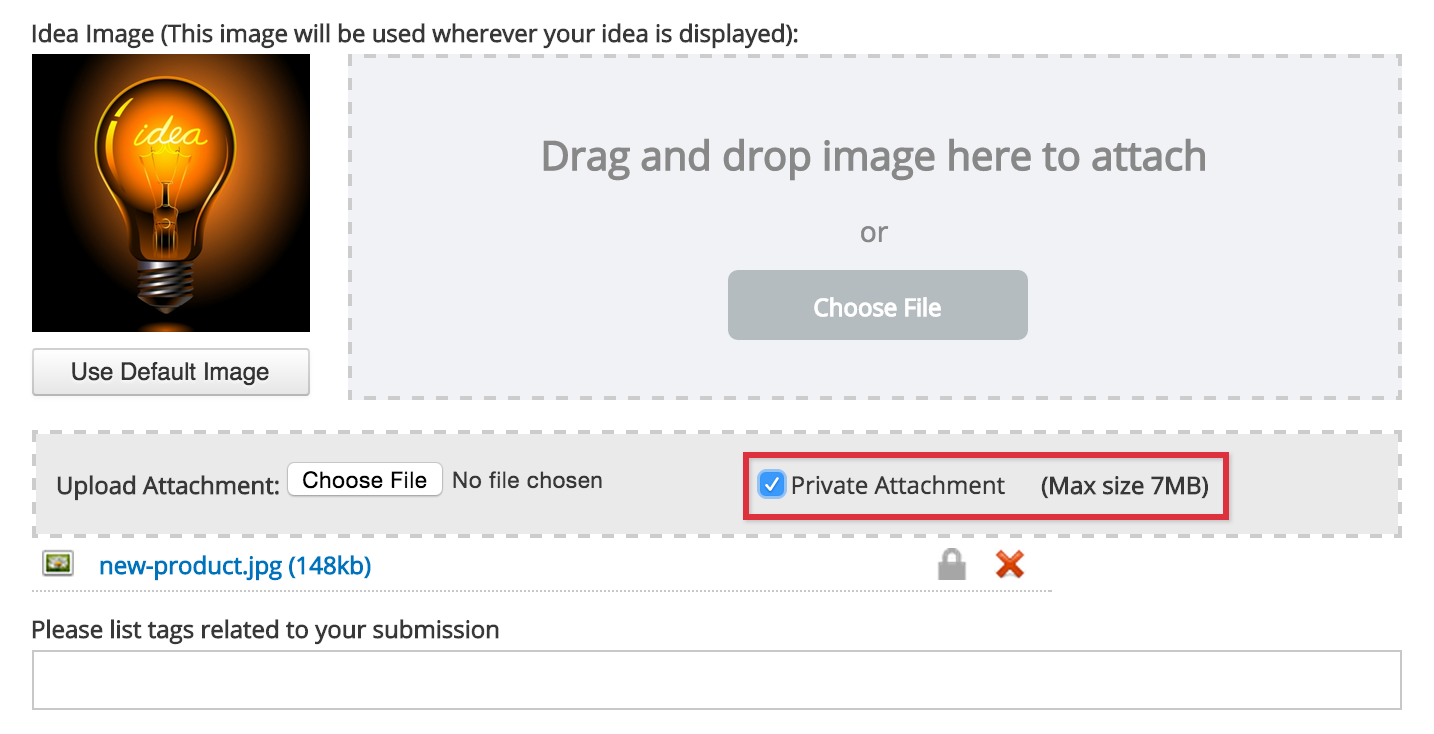 Can an administrator export the attachments uploaded?
Unfortunately, it is not possible to export attachments in our standard front end WebStorm product.  They would need to download the attachments from the individual view submission pages.
Can users attach attachments on comments and their replies?
To enable this option, navigate to WebStorm Setup --->  Ideas ---> Comments ---> Select "Attachments on Comments" and "Comment Replies"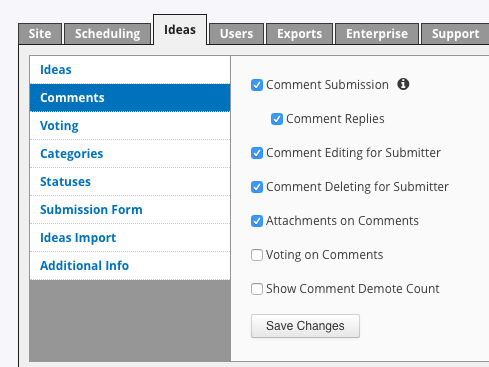 Once that is enabled, any user can add an attachment to any comment - as well as their replies: