Uploading attachments is a great way to help your fellow users better understand your Submission. This article will review some of the frequently asked questions around attaching supplementary material to Submission(s).

Approved File Types
Users can upload ALL types of files. We have updated our Attachments to support every file type, however the file attachment size cannot exceed 150MB. If a file takes longer than 30 seconds to upload, then Brightidea will automatically quit the upload to prevent any further issues.
How to Embed a Video within a Submission
When creating a Submission, if the User attaches a video file into the Attachments field, the video will embed into the Description and can be played within Brightidea! This video file will also live within the Attachments section of the Submission.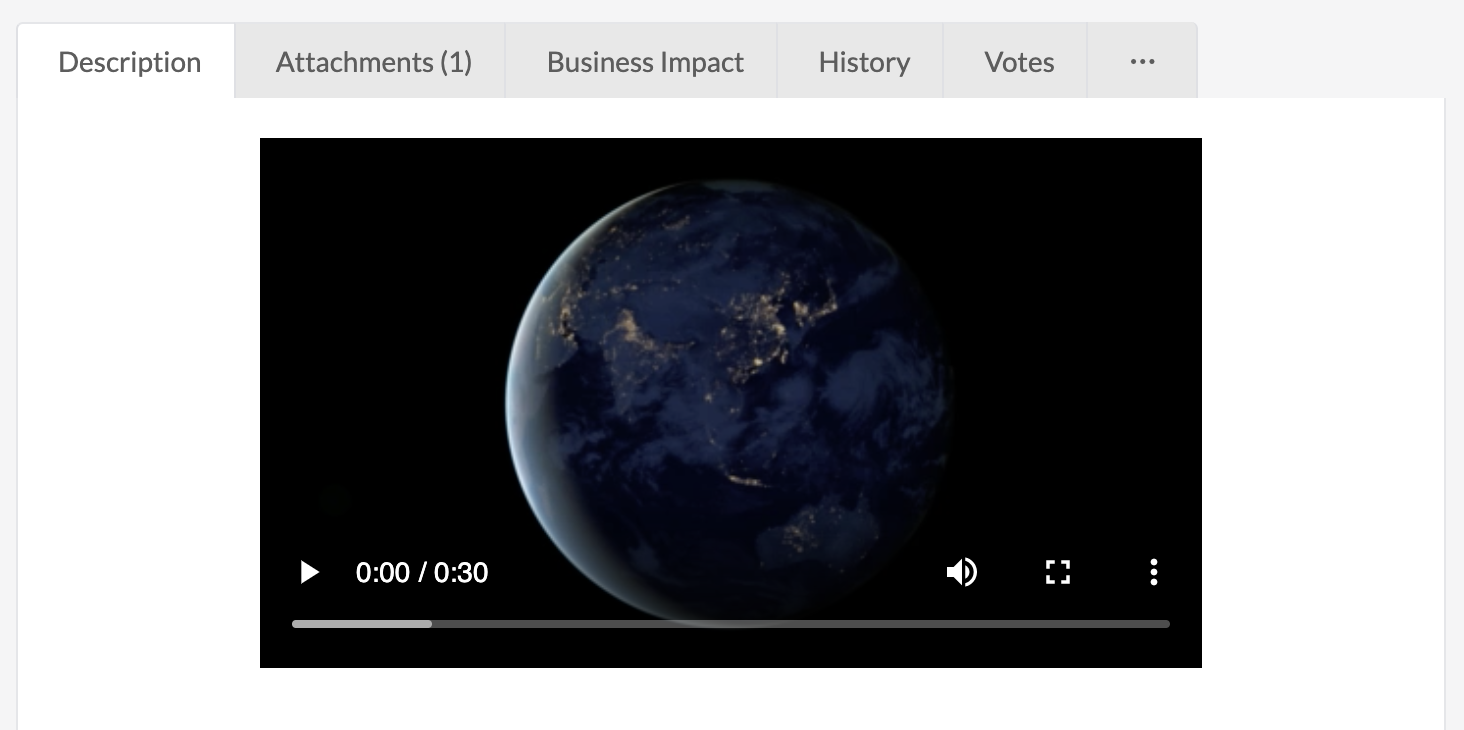 Note: Videos will only embed during the Submission process, videos cannot be embedded after the Submission has been created. If you would to know how to add videos to View Idea pages, please see our support article here.
Attachments configurations within the Submission Form
Attachments cannot be set as required within the Submission Form, however they can be hidden from the Submission Form by disabling the "Attachments" option within Site Setup > Ideas



An additional option for Private Attachments can be enabled within the Site Setup > Ideas screen



With this option enabled, Attachments can be marked as Private when uploaded. This will hide the Attachments on the View Idea page from all End-Users. The only Users that will be able to view these Attachments will be Admins and the Submitter.



Attachments applied to Comments
Attachments can also be applied to Comments by clicking on the "paper clip" icon in the bottom-left of the Commenting field. These Attachments will abide by the same restrictions listed above.



Important Notes:
It is not possible to export Attachments at this time. Admins will need to download the Attachments from the individual View Submission pages.
Admins can delete Attachments after they have been uploaded. Refer to this article regarding editing submissions.