The Rich Text/HTML widget, like the Text/HTML widget, allows administrators and moderators to add custom widgets to their system and initiative home pages. However, the Rich Text/HTML widget allows for easy text formatting, as well as supporting images, video, embedded links, and other content.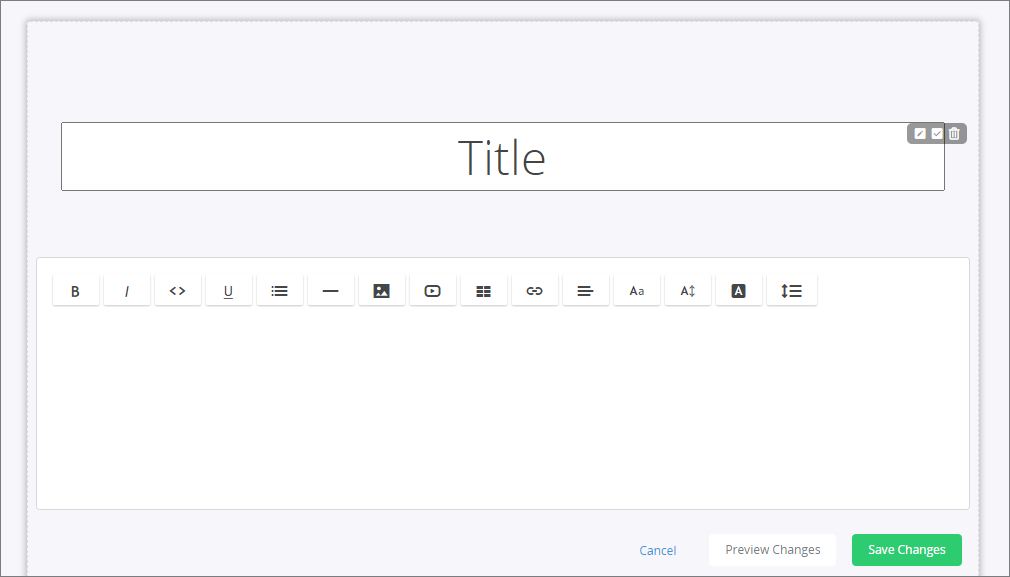 With the Summer 2022 Release, the Rich Text/HTML widget has been updated to make it even easier to create custom content for your Brightidea system and your initiative home pages.

Table of Contents
Text Formatting
The Rich Text/HTML widget allows for the following text formatting:
Bold

Italic

Underline

Bulleted and numbered lists

Text alignment

Text height

Font color

Font size
Links, Images, Videos, and Tables

The Rich Text/HTML supports uploading and embedding of the following assets:
Embedded links

Images

Videos

Video embed supports YouTube, Vimeo, or Microsoft Stream

Note

: Private videos may require logging in to the relevant host platform in order to view

Tables
HTML Editing
To allow for even greater customization, administrators can edit the HTML content for the widget directly.

Selecting the "<>" button from the toolbar will switch to HTML edit mode. Once complete, selecting the "<>" button or saving changes will close the HTML edit mode.
Widget Preview
Edits to the Rich Text/HTML widget can now be previewed before saving, allowing administrators to customize their widgets before making them visible to other users. To preview edits to the widget, select the "Preview Changes" button.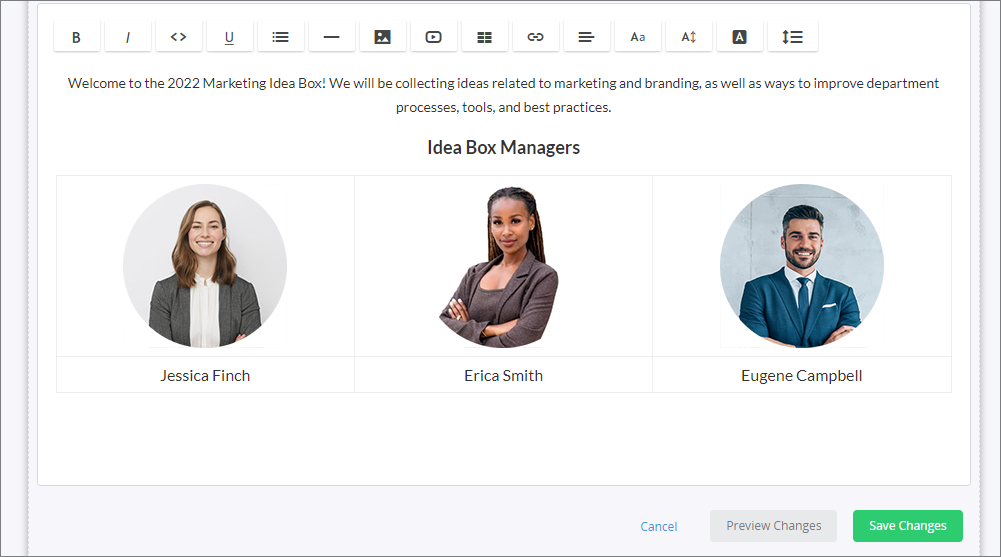 This will turn the widget to preview mode, which will also include additional styling by any Custom CSS added to the initiative.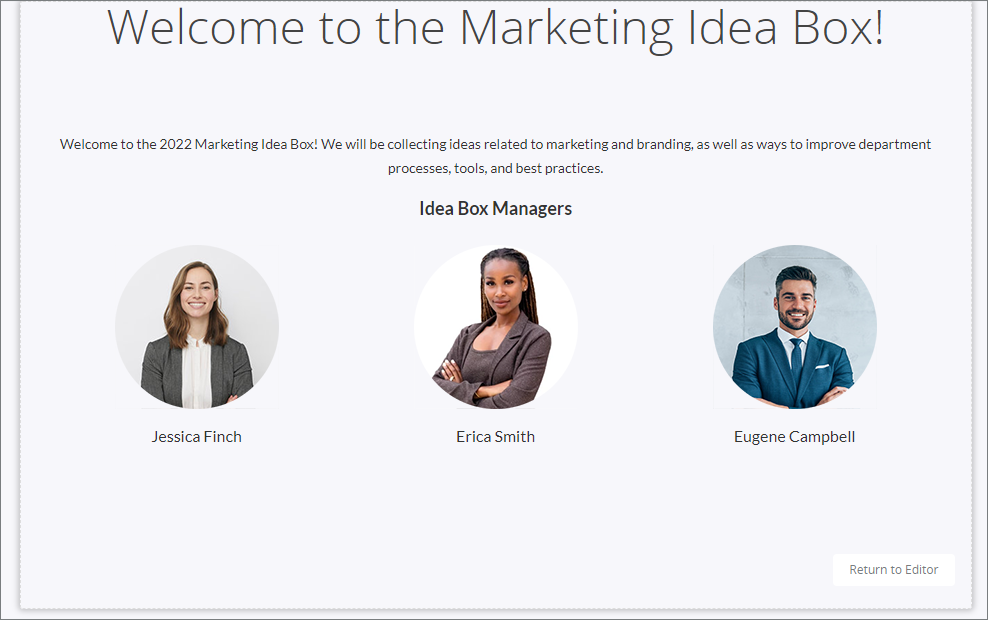 To exit preview mode, select the "Return to Editor" button. If you do not wish to save the edits to your Rich Text/HTML widget, selecting "Cancel" will close the editor and return the content to the last saved state.
Important Notes
Custom CSS at both the system- and initiative-level can overwrite the content in this widget


In this case, custom CSS may need to be updated, depending on the specific design requirements necessary for your system or initiative
Learn more about custom CSS here