With the set of an option, the adminstrator can have their users invite outside users to their Brightidea WebStorm. To configure it - follow these steps:
First, navigate to WebStorm Setup --> Site --> Security
Select "Users Can Invite New Users" Select Save Changes
On any page in the WebStorm, the administrator can add the "Invite a Friend" widget.
There the administrator can send an invite for someone to come to their WebStorm!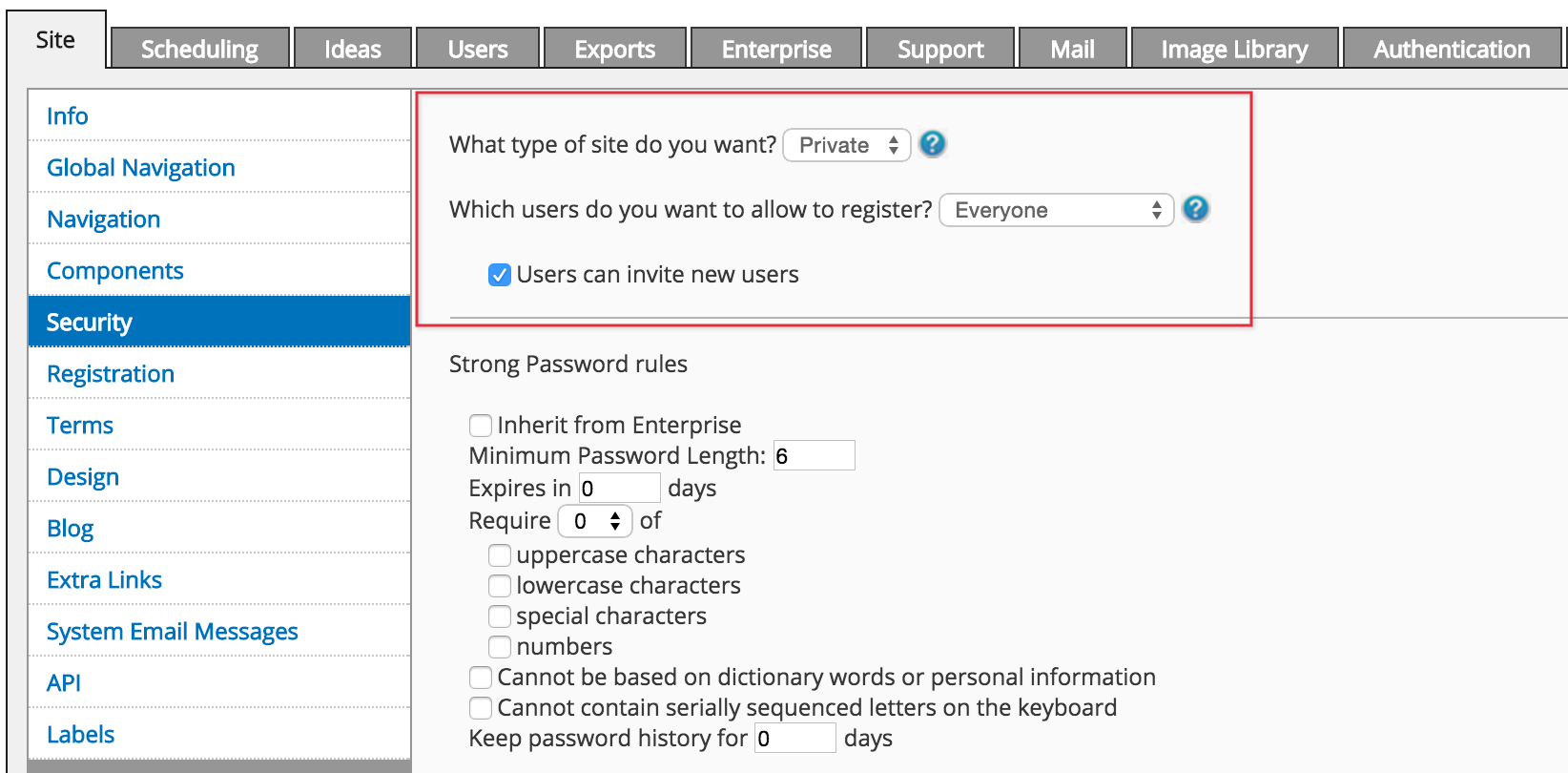 Make sure widget setup mode is disabled to have the widget work correctly
If the administrator enables certain domains in setup for registration, the "Invite a Friend" widget functionality respects domains that are selected.
If a user invites a user outside of the allotted domains, no email will be sent.
A user can receive points for inviting others, and for having those invited registering - see this article around reputation points.
The email template related to this is under WebStorm Setup ---> Site --> System Email Messages ---> Invitation Request

This is also available on the Enterprise level.

'Invite a Friend' registrations will NOT log in the Registration invites log section.

Only standard registration invites conducted out of the setup screen will display those logs.

The WebStorm level "User Activity" report will include how many invited attempts each user has conducted
Invite a Friend respects domain restriction for the WebStorm The user will receive an update if they try to invite a user outside their domain restriction: