Question:
How can I assign a Group to all new Users without having to manually assign them into a Group?
Answer:
Within Brightidea, there is a feature that allows for all new Users to automatically assign themselves into a Group when accessing an Initiative for the first time. This feature can be found within your Site Setup > Access > Security tab labeled as "Default User Group for self registration".
If enabled, the default User Group for self registration option will route all new users to this Group upon registration.
Self registration here means visiting the Initiative for the first time.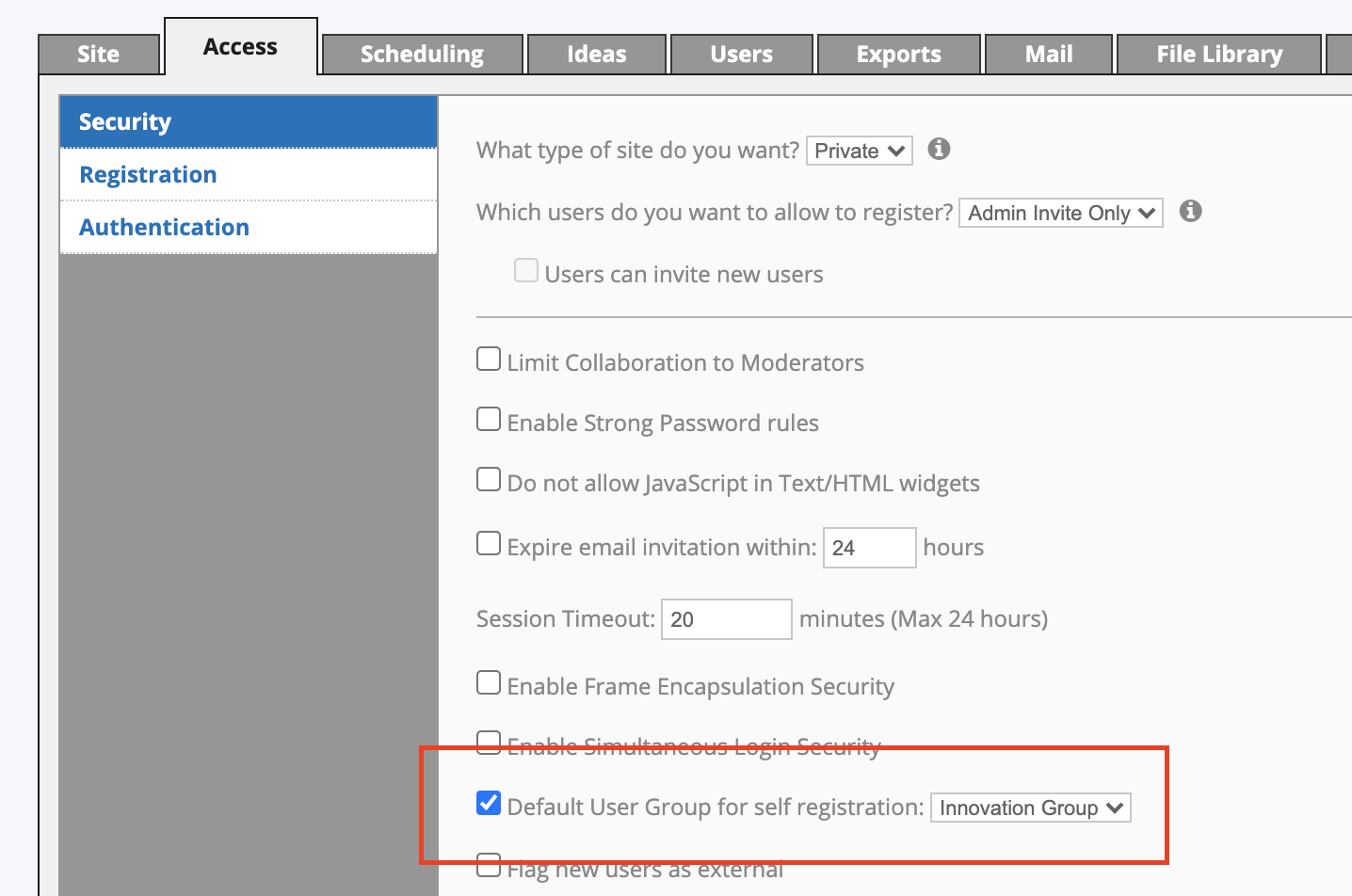 In order for this feature to work correctly, you will also need to apply the Group to the Participant's List within your Pipeline Setup, as well as applying the 'ALL' Group. This ensures that all new Users will have proper access to register without getting blocked by any restrictions.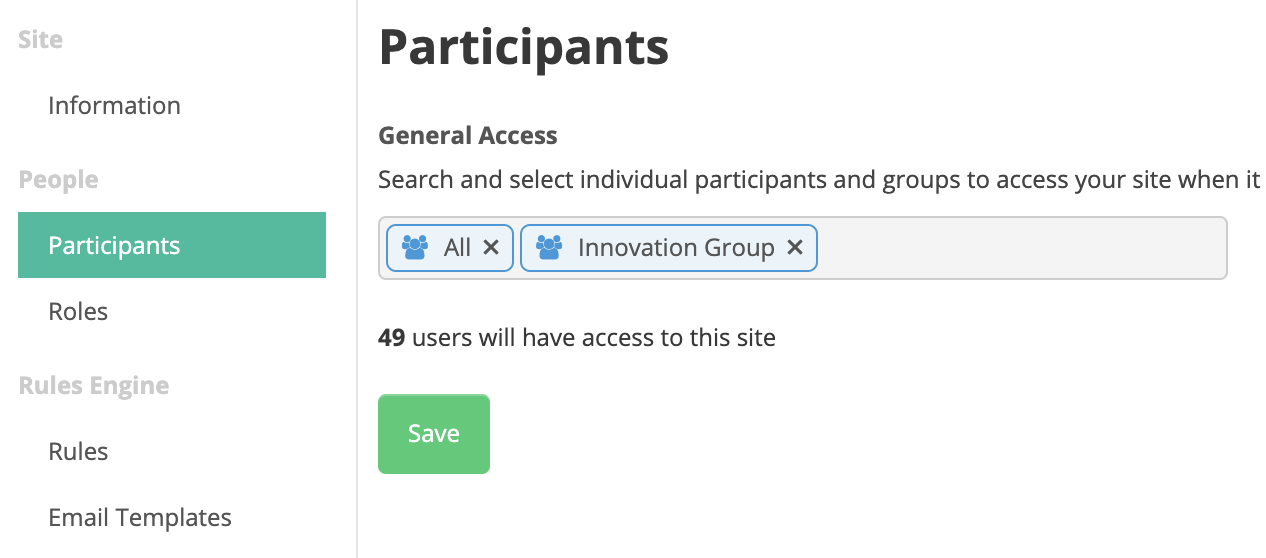 Important Notes:
This feature will also work for Users that sign in through SSO, registration invitations, and all other self-registration logins.