Leveraging domain restriction in your Brightidea system allows administrators to secure their audience very easily using email address domain.
The administrator can easily secure registrations and logins for their select organization

This can be done on both the Initiative and Enterprise levels, please refer to the following to get started:
On Enterprise Level
System administrators can leverage domain restriction right within Enterprise Setup
To get started navigate to: Enterprise Setup > Site > Registration

Next, select the checkbox that says "Restrict Self - Registration by Email Domain"

Then, the administrator can add the select domains of which email domains have access to their Enterprise: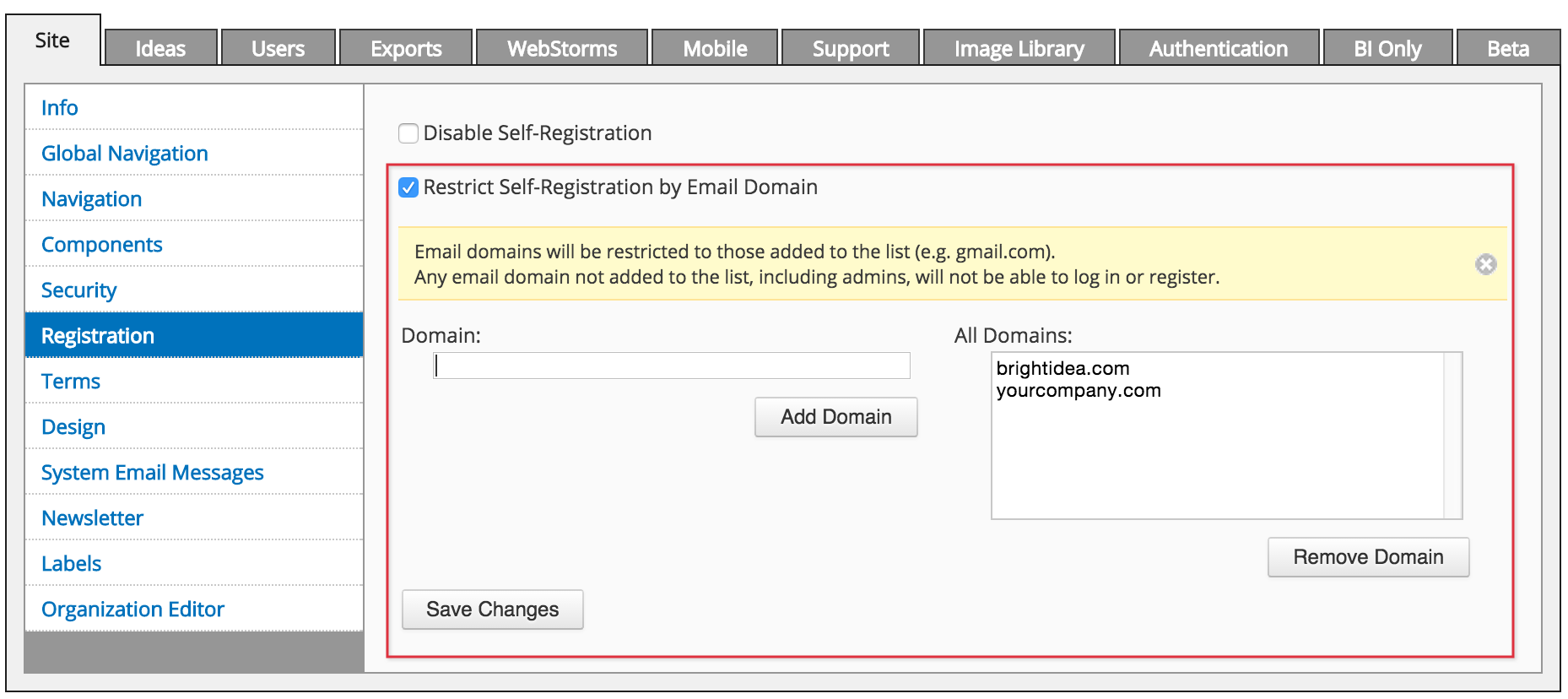 Once this is set, users within these email domains can:
If the users domain is not in this list, they will not be able to login successfully.
On Initiative Level
The same rules apply for the Initiative level.  To set up domain restriction on the Initiative level - navigate to Site Setup > Access > Registration
Administrators can add any email domains on the Initiative level.
This restriction applies for both direct Initiative login, and for any hyperlinks to the Initiative, from the Enterprise level.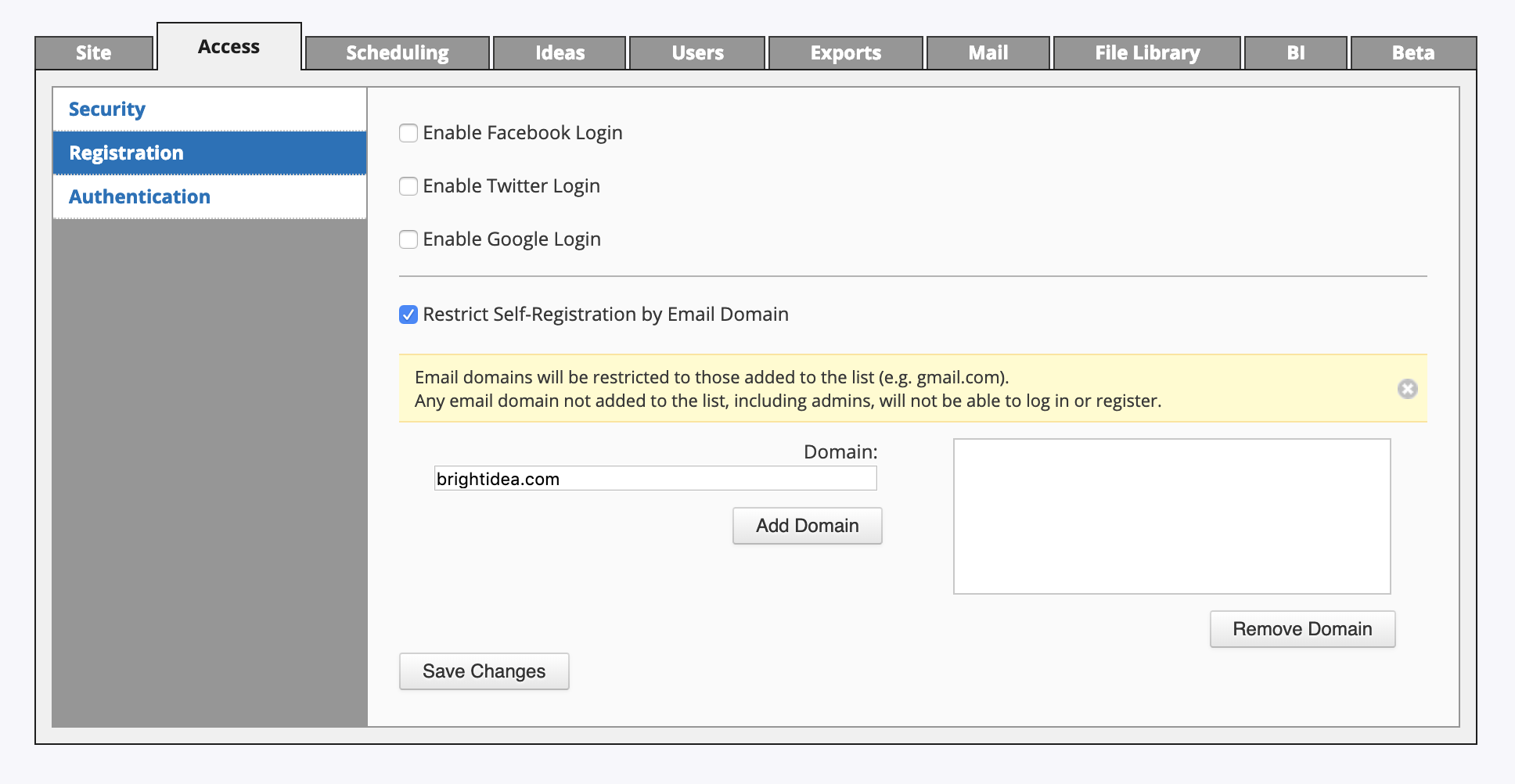 Important Things to Note:
The administrator can add as many domains as needed.
Please be careful for locking yourself out!

If there is an issue where the administrator does not put a domain restriction in correctly and one locks themselves out of the Initiative - contact Brightidea Support via our Support Portal

Also be aware if the administrator variate the restrictions on the Initiative level vs. the Enterprise level

If User A is under Domain A, which is set to Initiative A, but not the Enterprise level, the user will see hyperlinks to that Initiative on the Enterprise level, and will not be able to access successfully - they will get logged out if they try to access

If the administrator domain restricts Initiative A with Domain A - then User A logs in successfully

If the administrator then replaces Domain A with Domain B - then User A will not be able to login after the change is made.

Domain restriction respects both public and private Initiatives
Domains cannot be imported unfortunately
There is no way to override domain restriction.