Brightidea Subscription options offers great flexibility for all Users to be in the know about any idea, initiative, category at anytime, anywhere.  To set up for end users is very simple, let's see what we have :)
Table of Contents
Subscribing to an Initiative

By default, all Initiatives will have the Subscribe button enabled on the Homepage banner after the Initiative is created.
However, if your Subscribe button is disabled and you would like to enable, you can turn on your Widget Editor and click the edit icon within the Homepage banner.

Underneath the banner a configuration menu will appear allowing you to toggle the Subscribe button on/off.
Subscribing to a Submission/Category
As a user, you can subscribe to receive updates on Submission(s).
Go to the View Submission page by selecting an idea from the "Idea List" or "Browse Ideas" pages.

On the View Idea page, you will see a green subscribe button on the right-top corner of the page.
If you've already subscribed to this idea, this button will then say unsubscribe.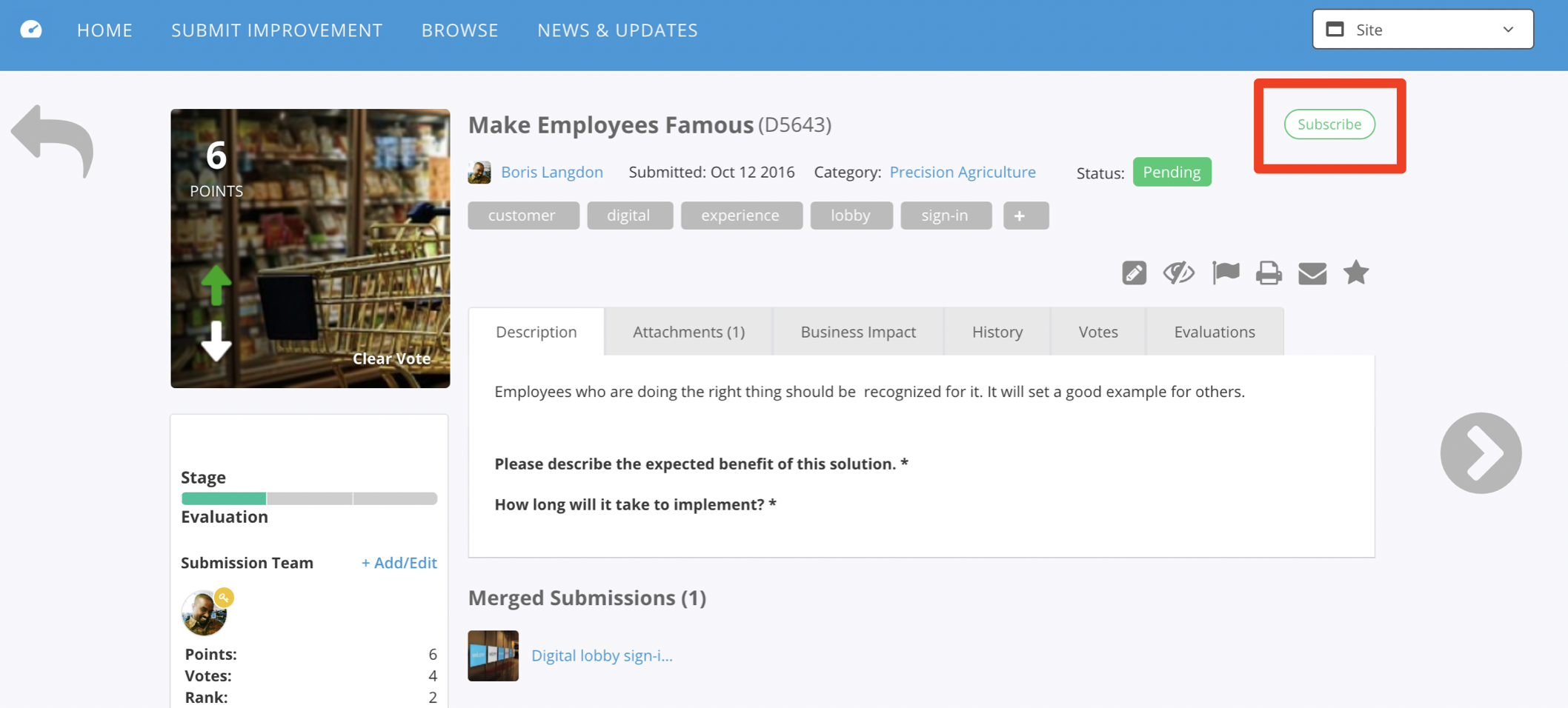 After you subscribe to an idea, you will receive an email every time - 

Status of the idea is changed
A comment is made on the idea
A comment is edited on the idea
WebStorm of the idea is changed

If you subscribe to an idea category, you will receive updates about -

New idea has been submitted to that category - will trigger the 'New Idea Category Alert' template
New comments to ideas under a category. - will trigger the 'New Comment on Subscribed Idea' template
Enabling the Option
To enable Submission and/or Category Subscription, the administrator must make sure the option is enabled first in WebStorm Setup:

Site Setup > Ideas > Ideas > Category and Idea Subscription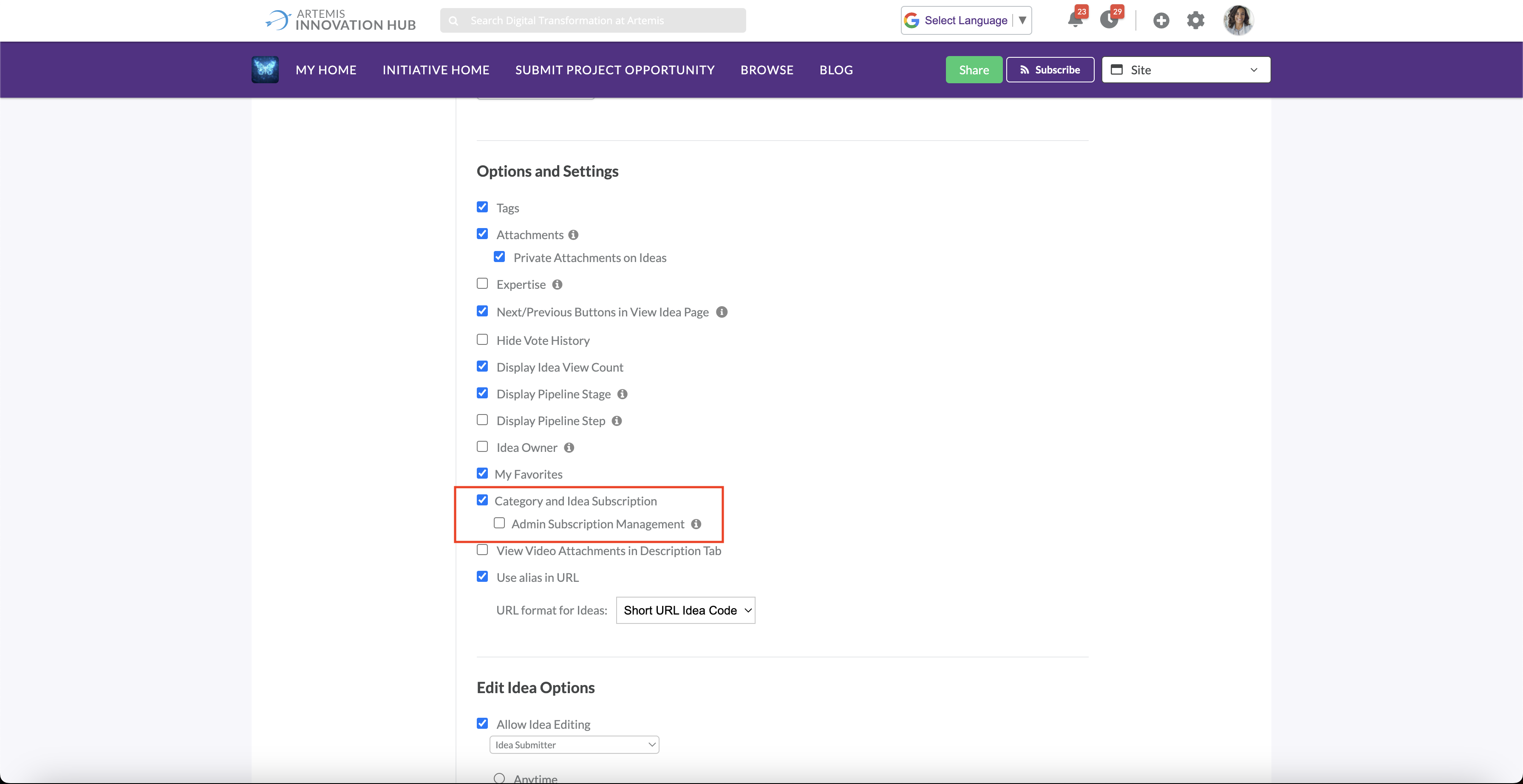 Administrators subscribing other Users to Submissions

If the option "Enable admin ability to subscribe other users" is enabled, then Admins have the ability to Subscribe other Users to Submissions. Admins will see an updated Subscribe option which allows for them to search for specific Users.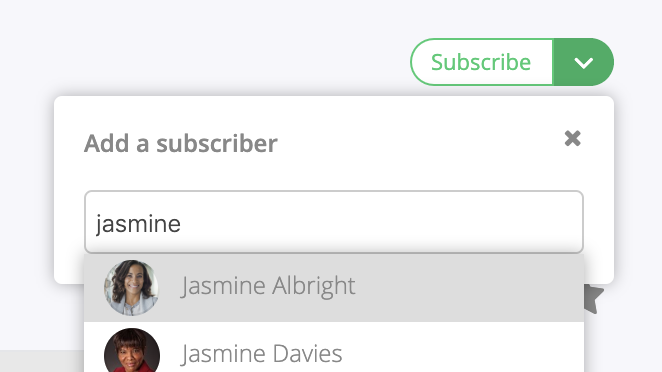 Additional Subscribe Options
Site-Babysitter
Enable site babysitter so user can be cc'd on all emails being sent out from the system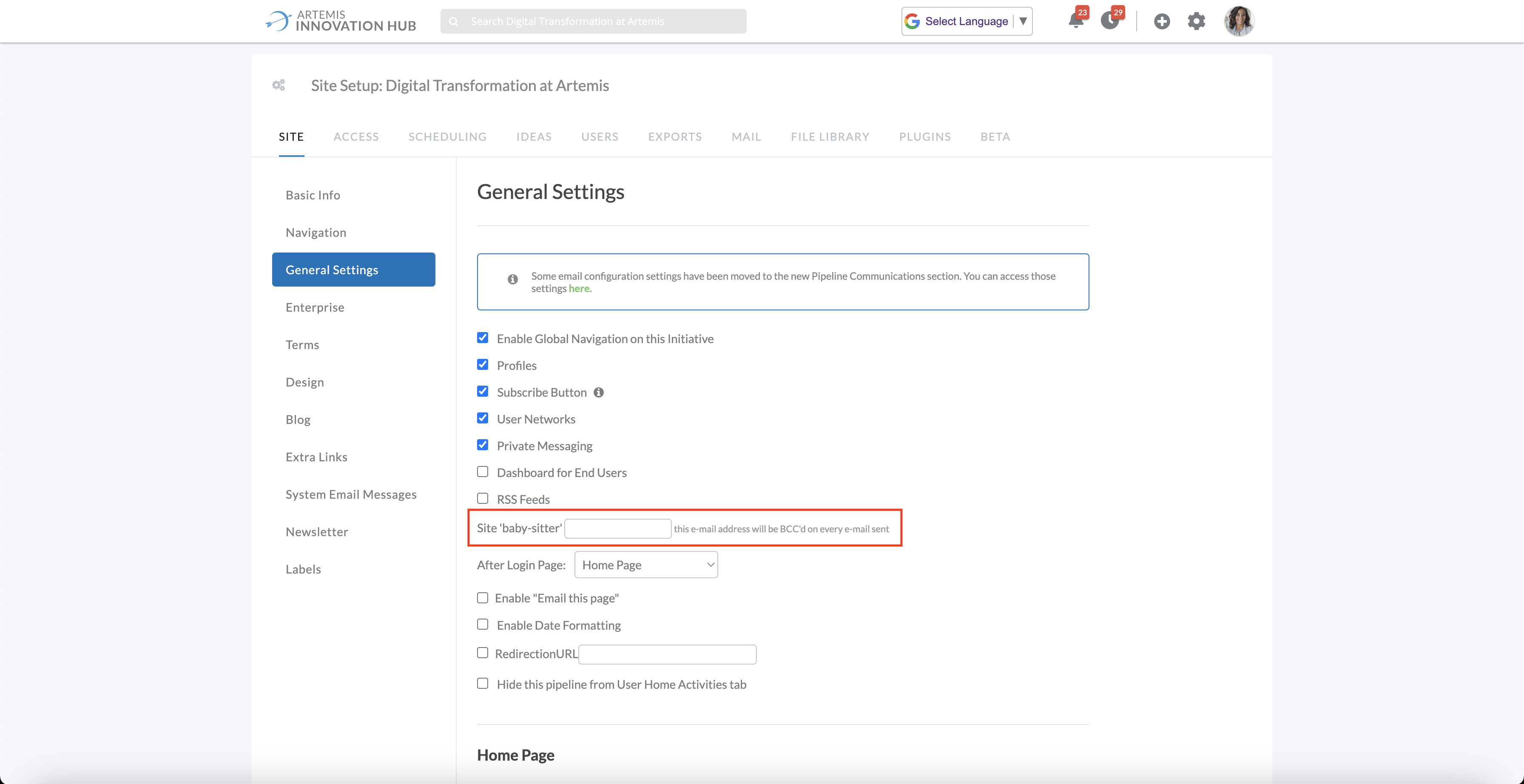 Subscribe through Mobile App
Our Mobile App allows for easy subscription to Initiative's by clicking on the Subscribe to Activity button in the center of the Initiative Homepage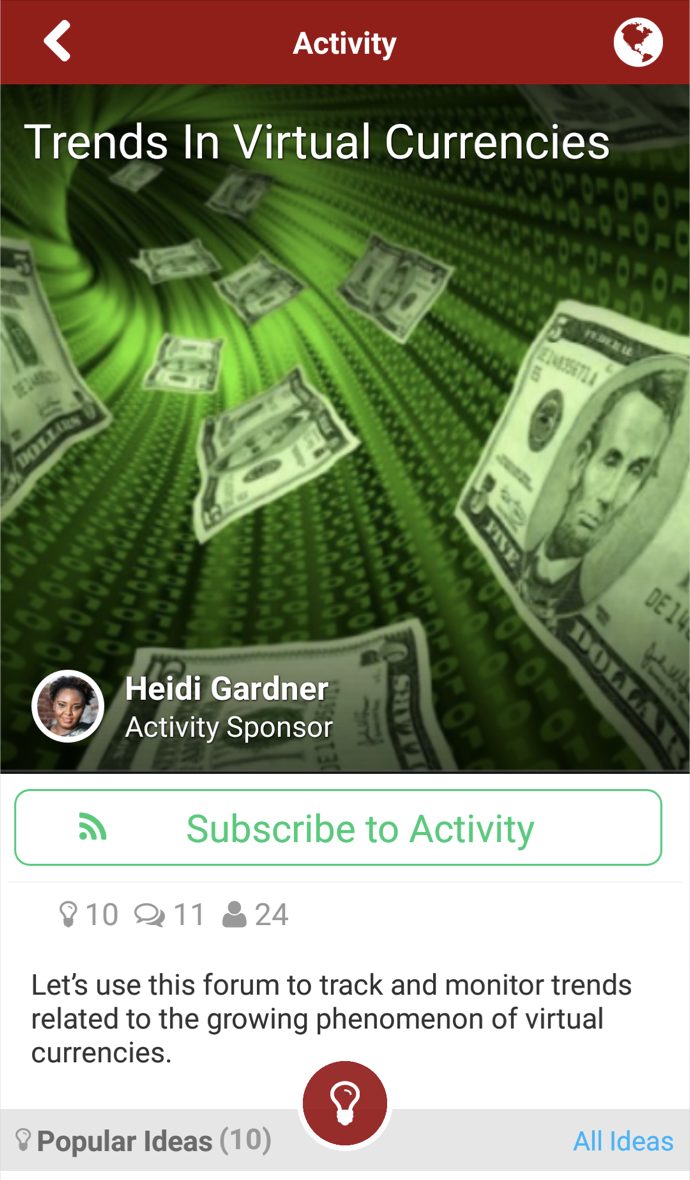 Following Users
Follow all users so their activity reflects in the Updates feed (no email triggers)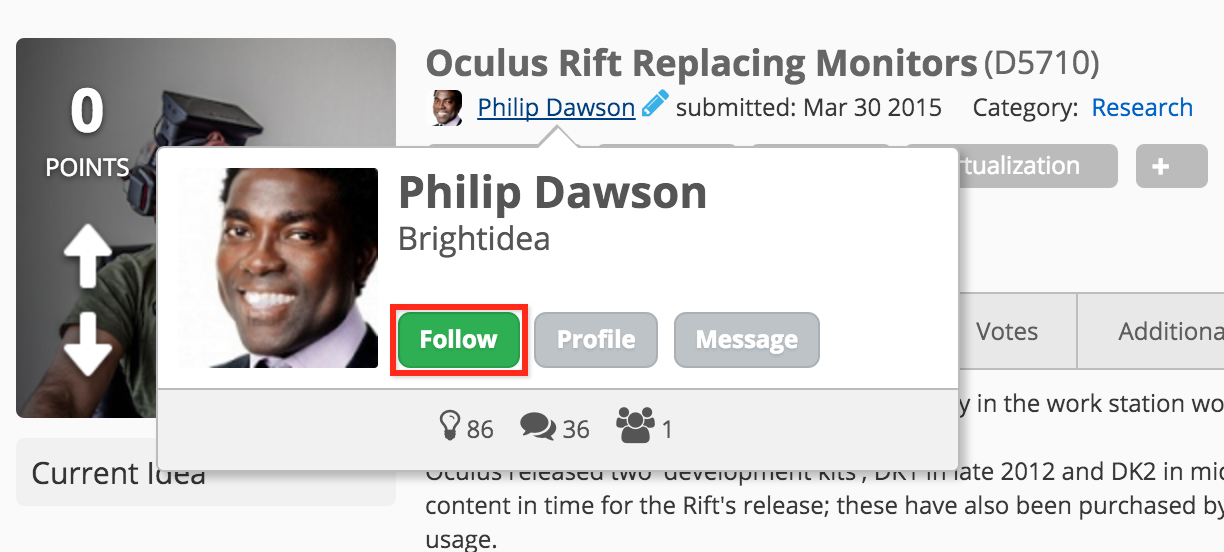 Rules Engine
If the administrator wants to be automatically notified based on specific conditions, they can setup an rule to trigger to be notified.