Category Alerts allow Brightidea participants to subscribe to any ideas that are created into a specific Category. This is especially helpful if Admins have Users reviewing a specific category of ideas that are in an Initiative.


Getting Started
Navigate to Site Setup > Ideas > Categories and select "Alert" for the appropriate category. Note: Admins that are using the same Categories on different Initiatives will need to setup the Alerts separately.

Admins will have the ability to manually add and remove any User that wants to be part of that Category Alert. These Users can be searched by email or screen name to find and select.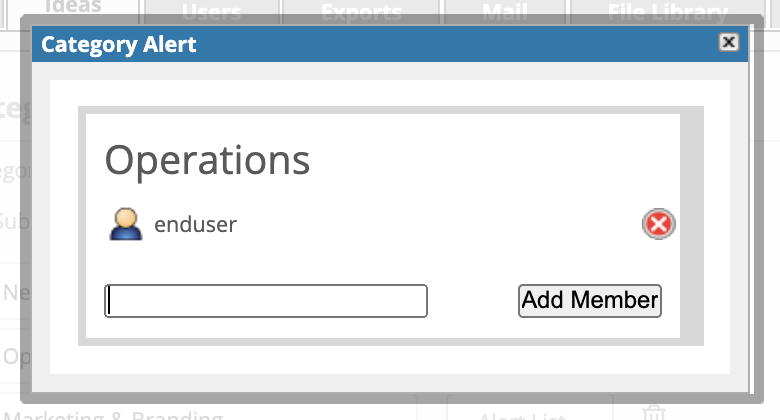 Every time a new idea is submitted under that Category, the email "New Idea Category Alert" will be sent to those subscribed. Do not confuse this feature with normal user voluntary subscription option which is noted here.
Important things to Note:
Users who have not yet registered or logged in, who are added as idea category alert members, will receive the email prior to any activity. Therefore, please try to set up active users only with category alerts.
If an admin moves an idea from Category A to Category B - it will not trigger a "New Category Alert" email.
There is no mass upload of category alerts or reporting of who is subscribed.