Brightidea offer several voting options for your submissions.
Under

WebStorm Setup --> Ideas ---> Voting

.  By default, users can vote to promote an idea.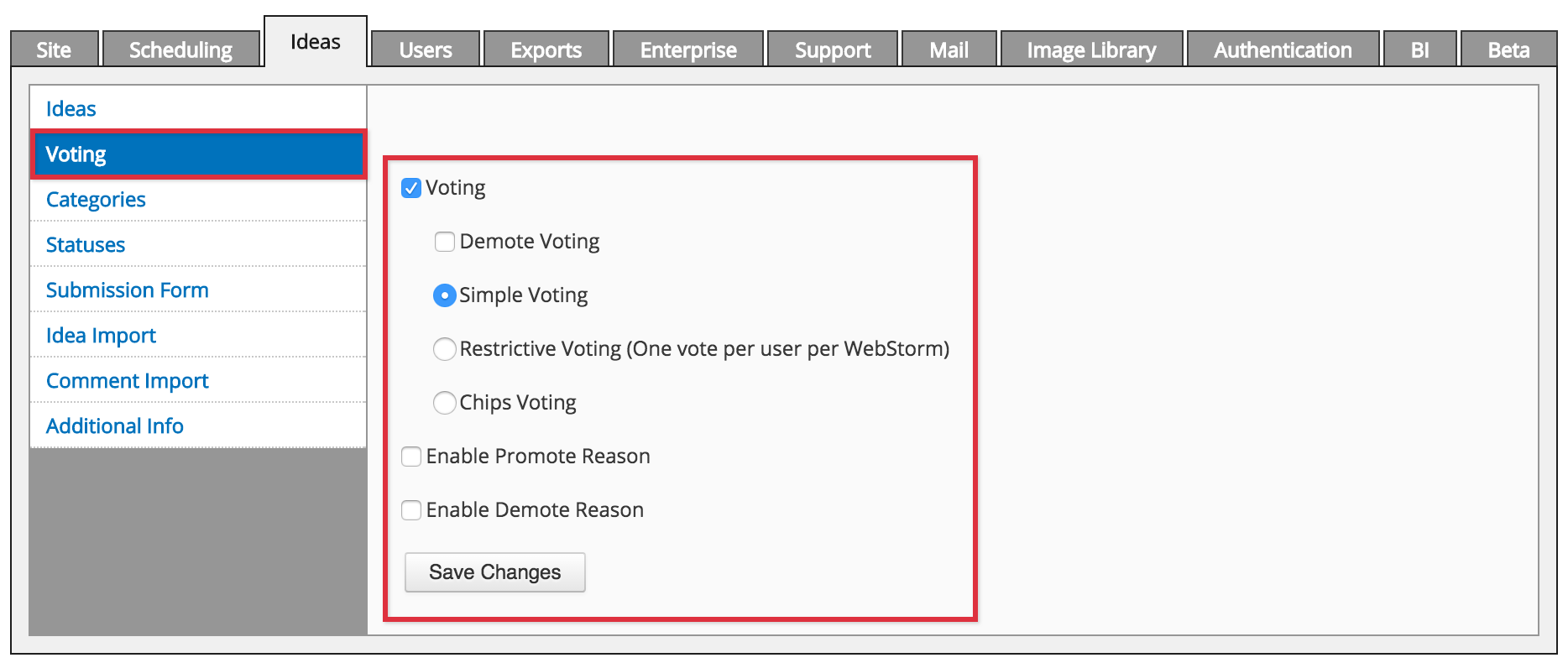 Simple Voting
Simple Voting allows users to promote an idea based on set points.

Each user only can vote once on each idea, they do not get an unlimited or multiple amount of votes.

Administrators can choose to have default vote on submission to be on or off.

By default, a vote added to one's idea when submitted will be the default behavior, but administrators have the option to disable.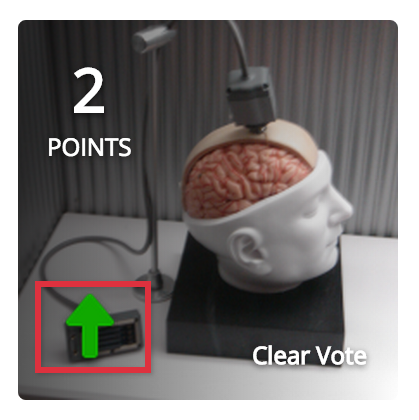 Demote Voting
By checking the checkbox for 'Demote Voting' will be enabled, which users to demote an idea.

Please note that a demotion of an idea does not take away any points from the idea submitter, just from the actual idea.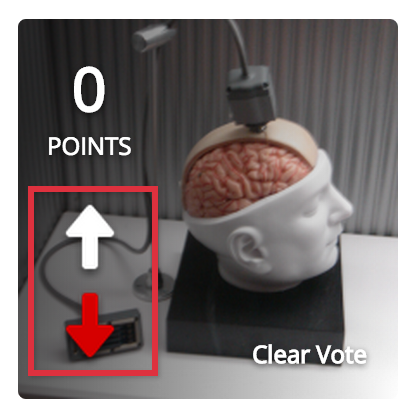 Restrictive Voting
Restrictive Voting allows one vote per user per WebStorm.

                                        
Chips Voting
Changing the voting to Chips Voting won't carry over old votes. All ideas will start off with a blank vote count.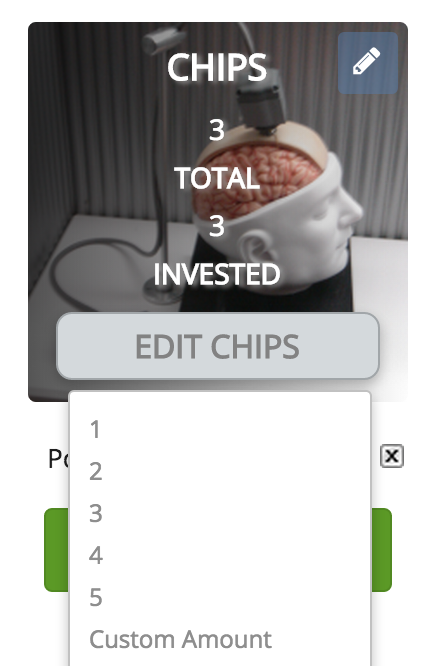 Administrator can set the total amount of votes each user has to spread over all the ideas and can set the number of maximum votes a user can place on a

 

single idea.
Each idea has a status which can be changed at any time by the administrator. Administrator can choose which status will return all chip votes to all users who have placed chip votes on that idea.
Important Things to Note:
At this time, the administrator cannot transfer votes from one idea to another.  
PLEASE NOTE:  The administrator cannot switch voting methods easily.  

For example, if an administrator launches a WebStorm with normal voting, receives ideas & votes, then decides to switch to Chips voting, the previous votes will be cleared out.  
We advise to make sure all voting strategies & methods be squared away prior to launching to make sure there are no hiccups in the Challenge.

As of now, having additional rounds of voting is not supported.  There are workarounds (i.e. moving ideas to other WebStorms and initiating voting there) - but we advise that customers look into our Fall 2014 release which can offer more robust solution for multi-round scoring.