Enable Promote Reason and Enable Demote Reason are features that allow administrators to see more clearly why their users vote positively or negatively.
To Enable:
To enable, navigate to WebStorm Setup --> Ideas --> Voting

The administrator can select to enable either (or both) reasons for voting.

Once enabled, on the idea where the user is voting on - they will see the option to enter the reason as to why they are promoting or demoting an idea.  See below screenshot: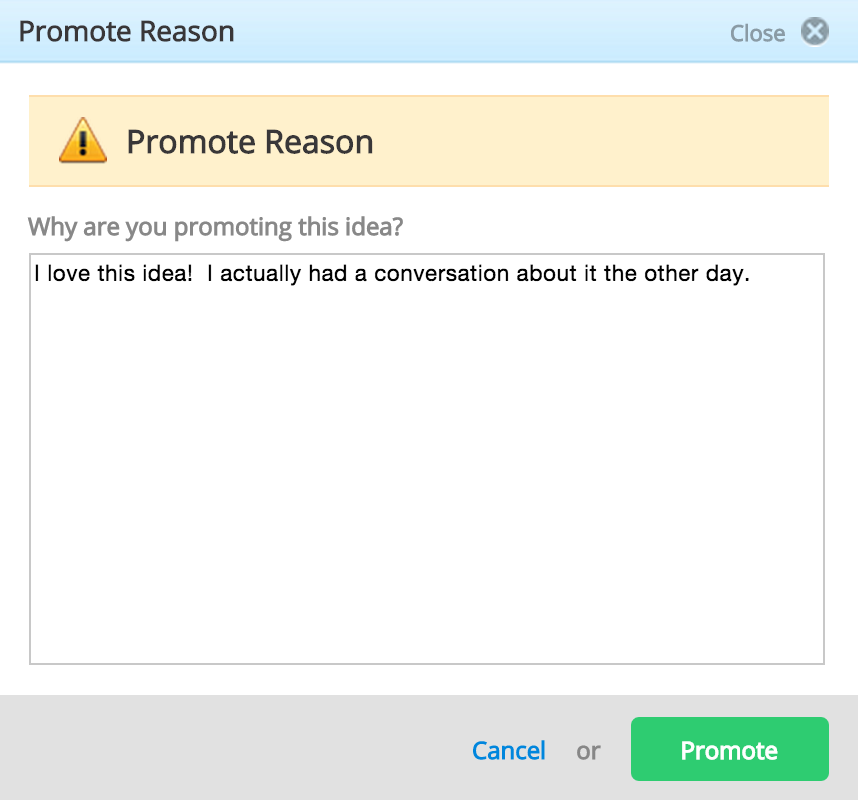 The voter can then select "Promote" to enter in their reason and register their vote.
They can also select "Cancel" if they wish to cancel their vote.
Post Voting
Once their vote is registered - their reason shows up in the "Votes" tab of the idea within the vote history:

If the user attempts to vote without putting in a reason for promoting and/or demoting - the box around their reason will highlight red: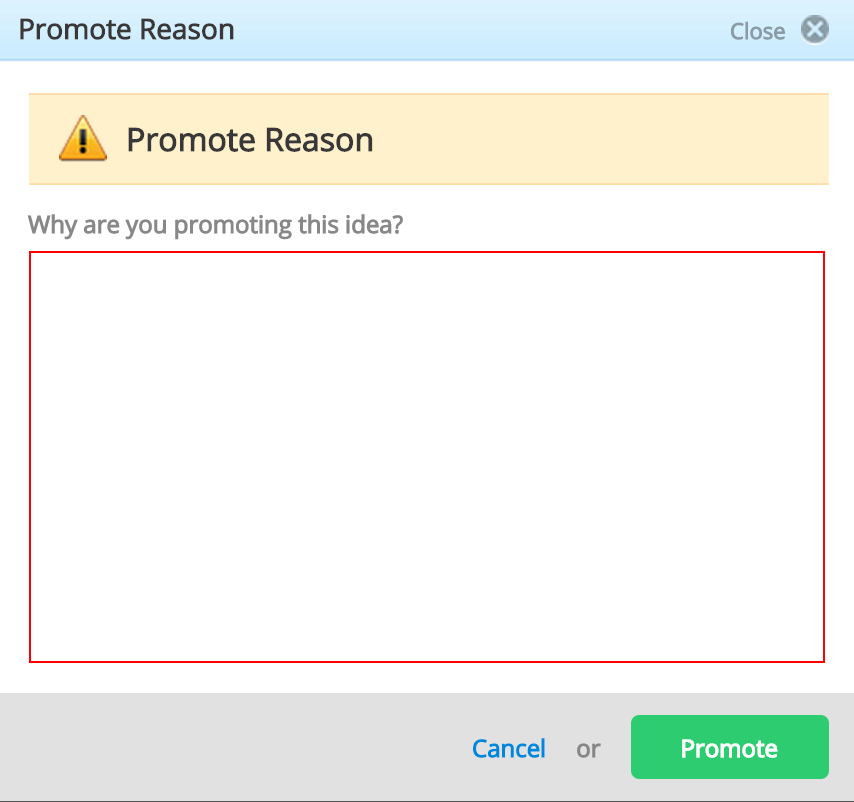 Important things to Note:
The promote/demote reasons only show on the individual ideas at this time.

There is a 250 character limit for reasons.

This feature is only available on the WebStorm level.

The reasons are visible to all users.

If the idea is hidden - then these reasons will also be hidden.

If Hide Idea History is enabled - these reasons will also be hidden.
"Clear Vote" option will remove the user's vote reason - it cannot be reverted.
Voting in the opposite direction will clear their original vote reason as well.