Question:
How does the "Strong Password Rules" work?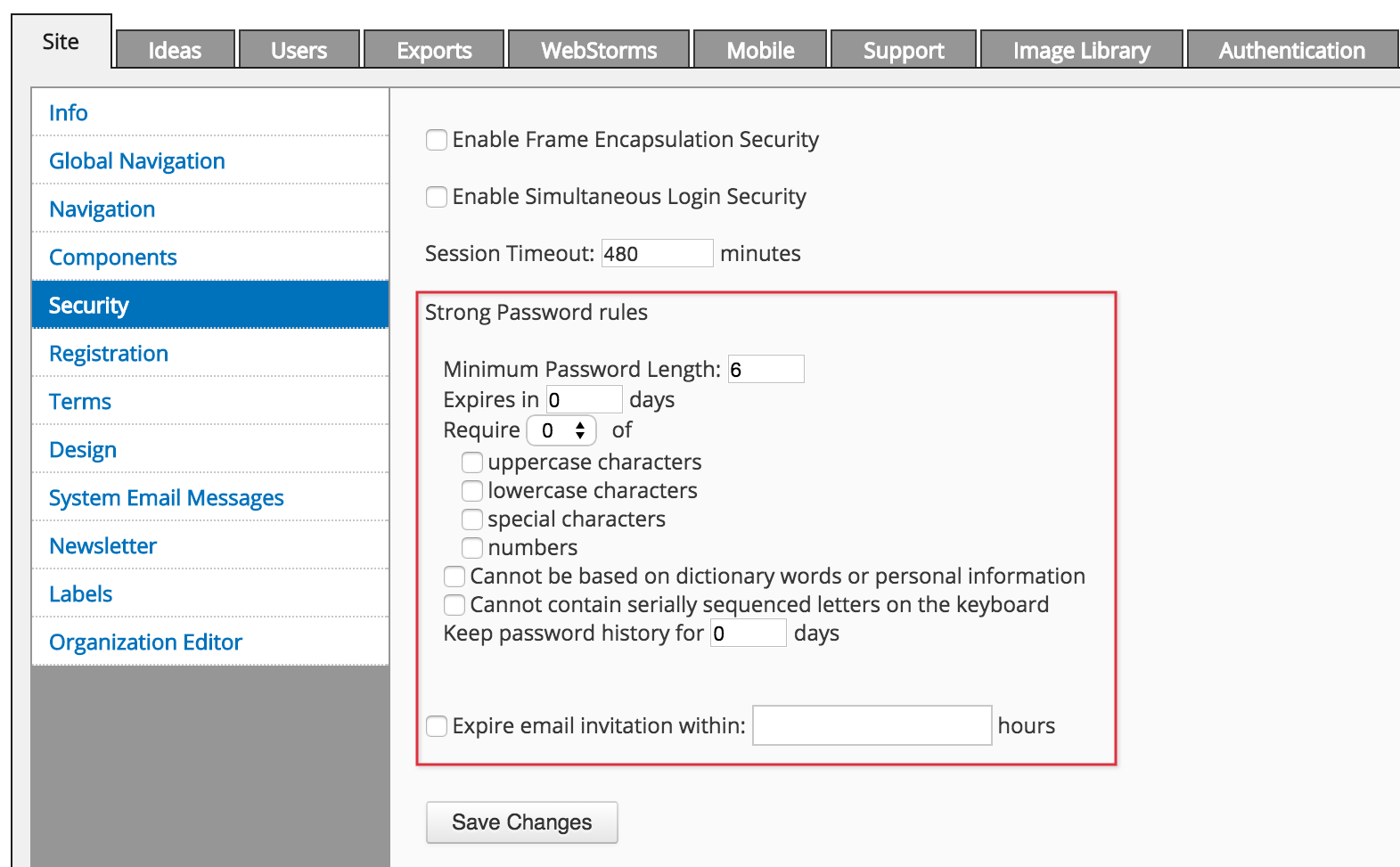 Answer:
Strong Password rules is a new feature we're excited about as it puts further control over the security of your Brightidea system

To enable this feature, please contact your Brightidea representative.
Once enabled in your Brightidea system, you can find this beta feature in WebStorm or Enterprise Setup --> Site --> Security
The administrator has the option of the following:

Please note that all passwords, regardless of any rules, must be at least 6 characters and 1 number

Customizable maximum validity days

Complexity: must contain at least 3 of each (mixed case, number, and extended character)

Account lockout upon entry of 10 invalid login attempts must be in place & remain locked for sixty minutes before the account is enabled again

Not allow passwords containing single words found in a dictionary as well as the users name, User ID, or email address

If you select a number of requirements - please make sure that exact number of choices is selected.  

The feature is designed to only pull the number of requirements set and chosen.

Existing user accounts in a WebStorm will need to adhere to any new strong password rules placed - they are not exempt.