Navigate to your Initiative/Site page and select "Submit" button.
The "Submit" button is usually located somewhere on the Challenge home page if idea submission is enabled.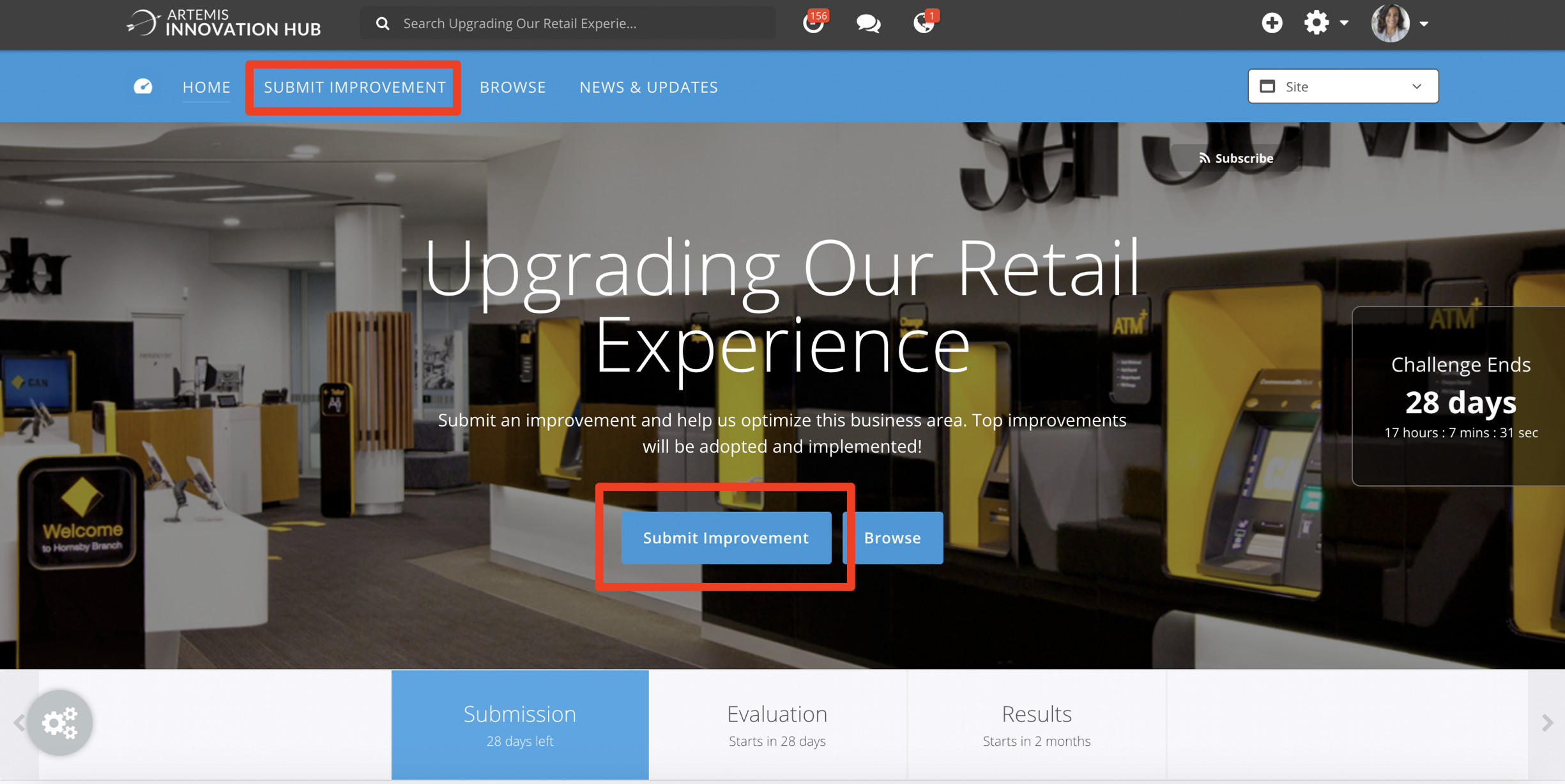 There you can submit your ideas': 

Title (Required)
Description (Required)
Category (Required)
Tags
Extra Submission Questions
Attachments (as many as needed)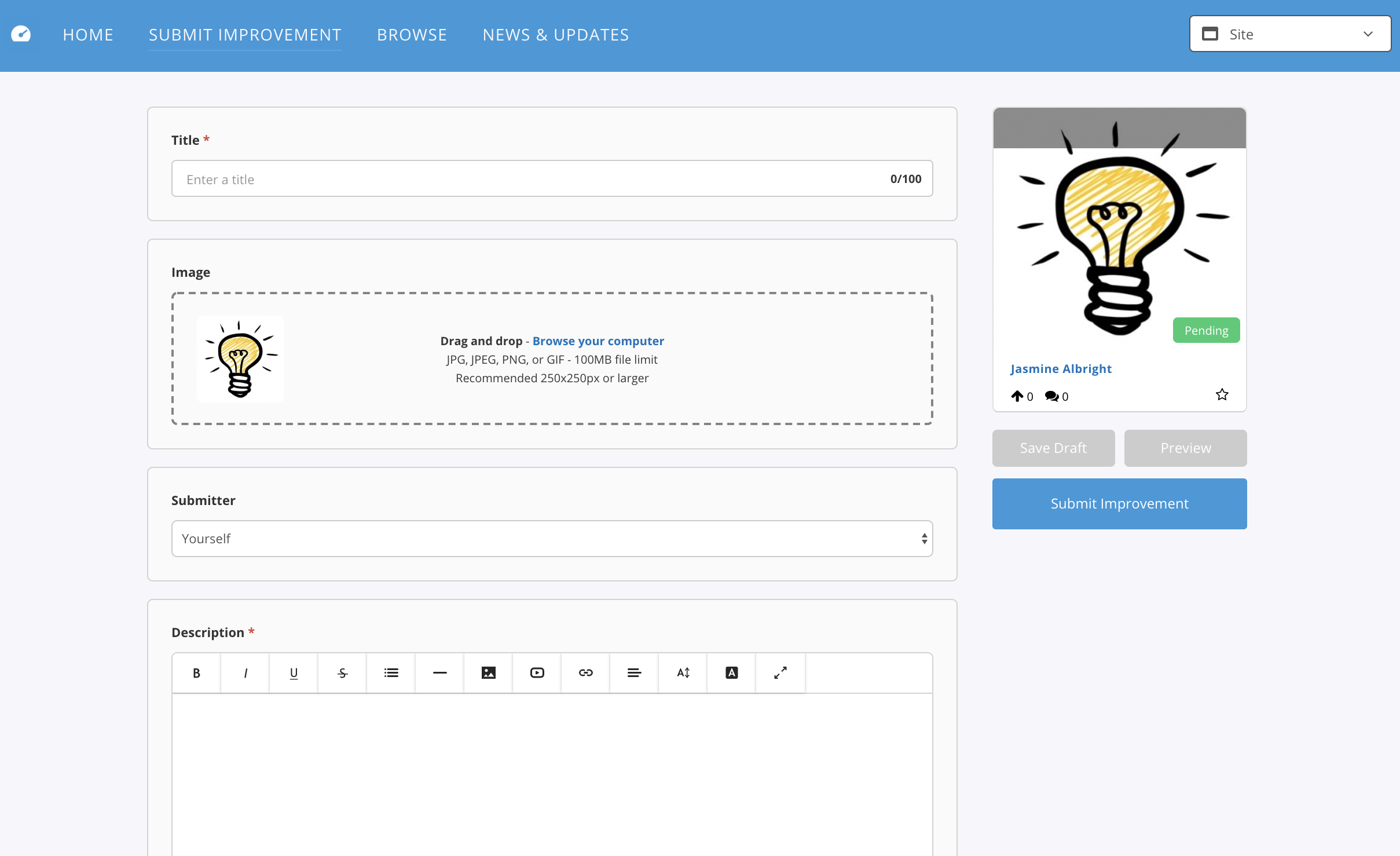 After submitting the new idea, your idea will automatically receive one promote (vote) of support.
Once the page is refreshed after your idea has been submitted, you will see your vote reflected.  

This is by design in order to accommodate faster server response and quicker idea submission for all users.