Contents
Login/Authentication
Brightidea Login page can be enabled through the Enterprise and/or Site Setup > Access > Authentication.
Once enabled, Users that are not logged in can navigate to the Enterprise or Initiative page in which the Login page will appear for them. They can then enter their email address and password to access.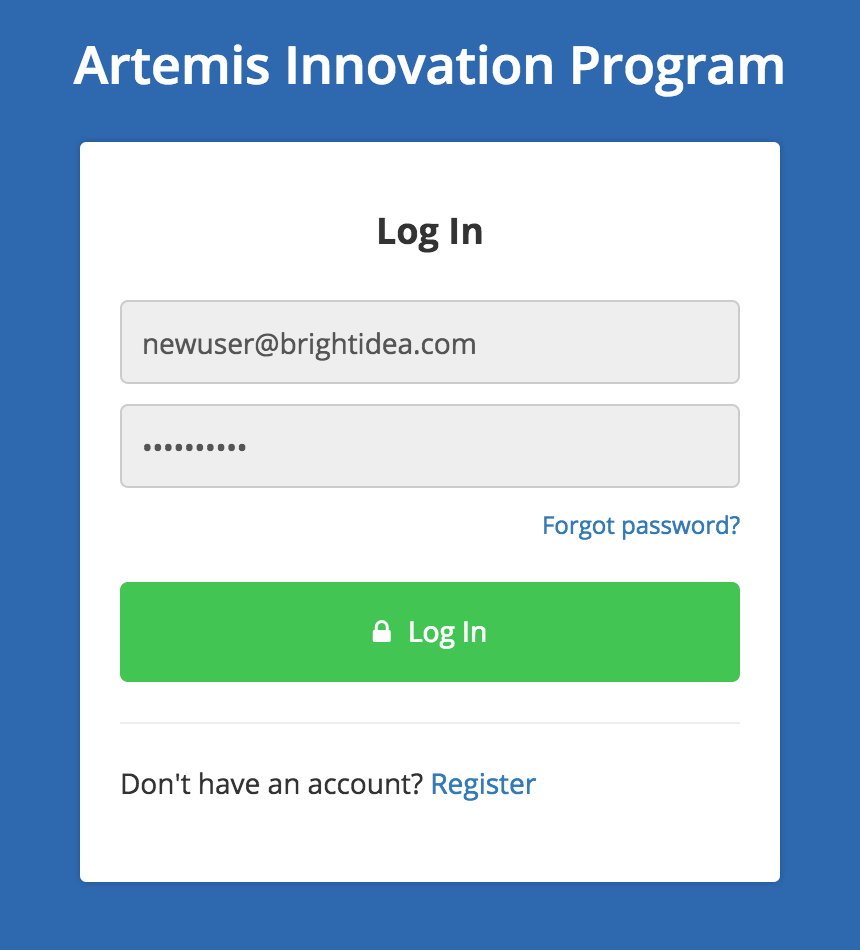 The option to Register can also be available if enabled under the same Setup > Access > Authentication page. Clicking "Register" on the login page will allow Users to enter a First Name, Last Name and email address.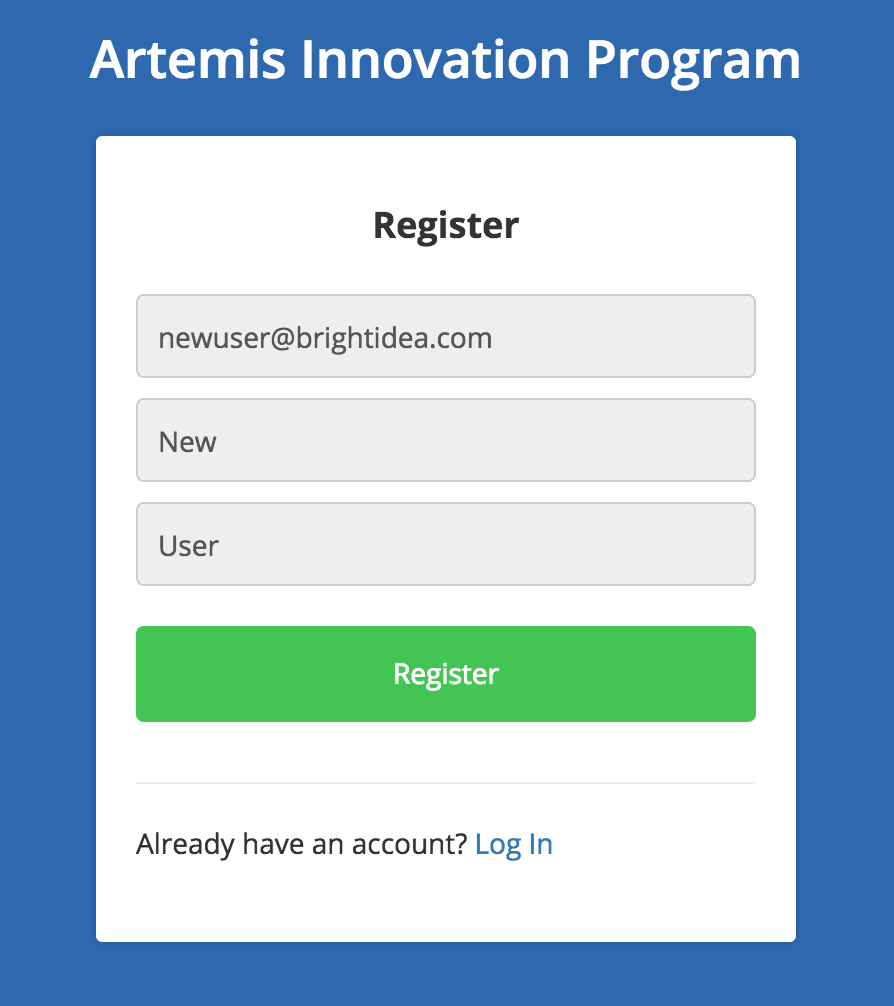 The user will receive an email with a link to complete the registration.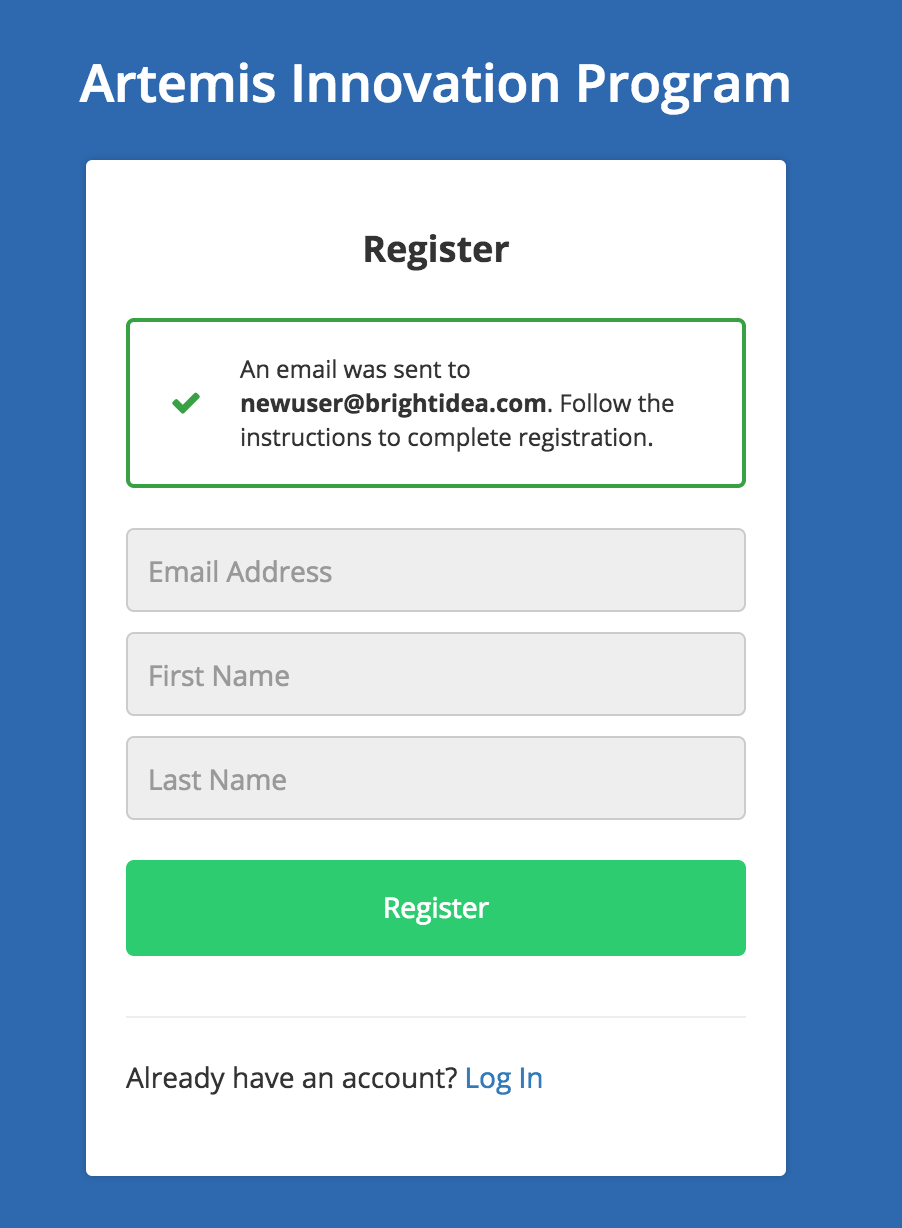 After clicking the emailed link, the user will be redirected to the page below to complete the registration process and gain access to the site.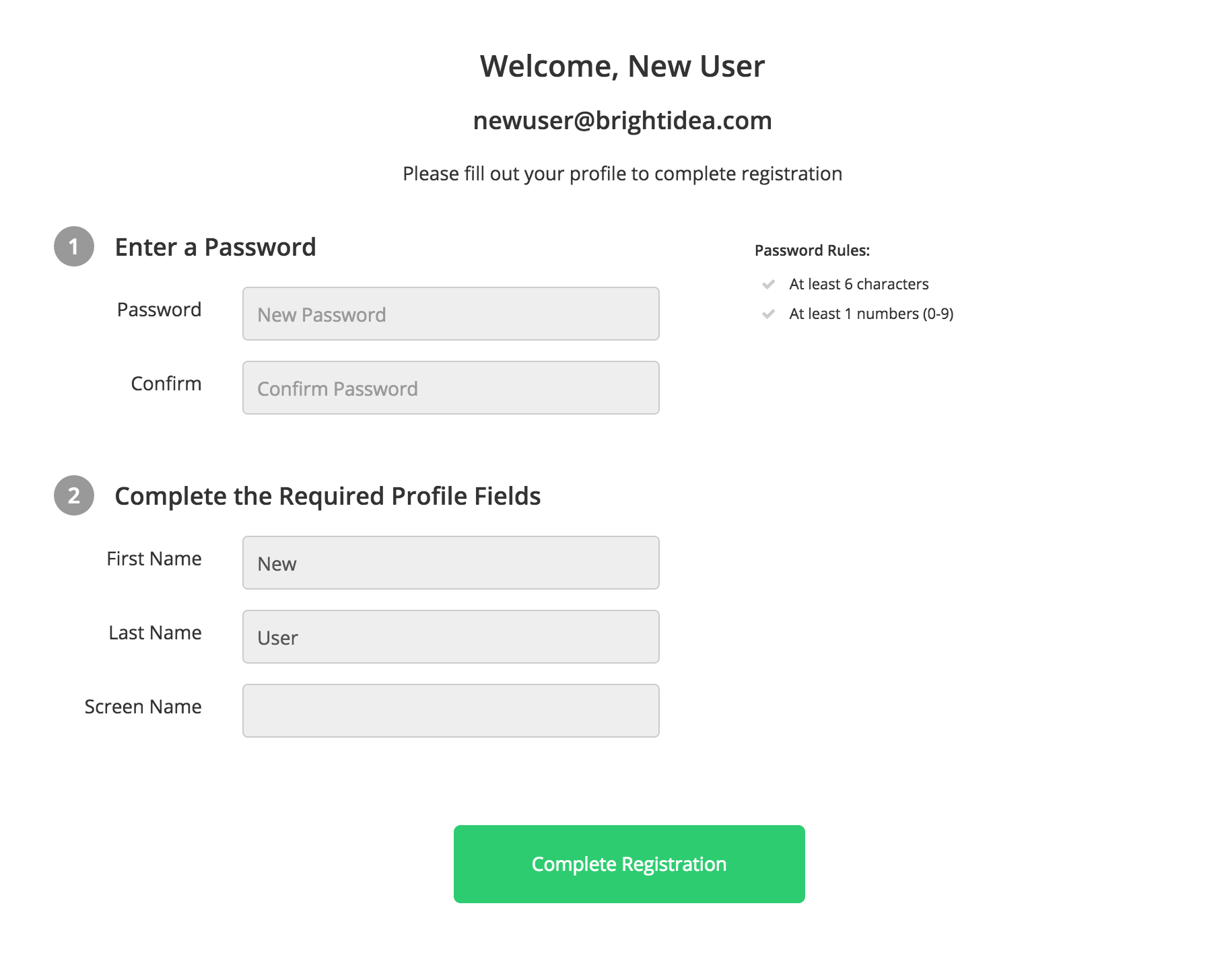 Configure Login Page
The Brightidea Login Page look can be customized as needed by navigating to System Setup > Access > Authentication. The configuration allows for the addition of a Login Page Logo as well as customizing the Login Page Background.
Background Customization Options include:
Solid color - selected through a color palate picker or entering a color hex code
Uploading a custom Image
Custom CSS code