If you know your Brightidea email and password login, navigate to your Enterprise or Initiative login page and enter in your email address and password: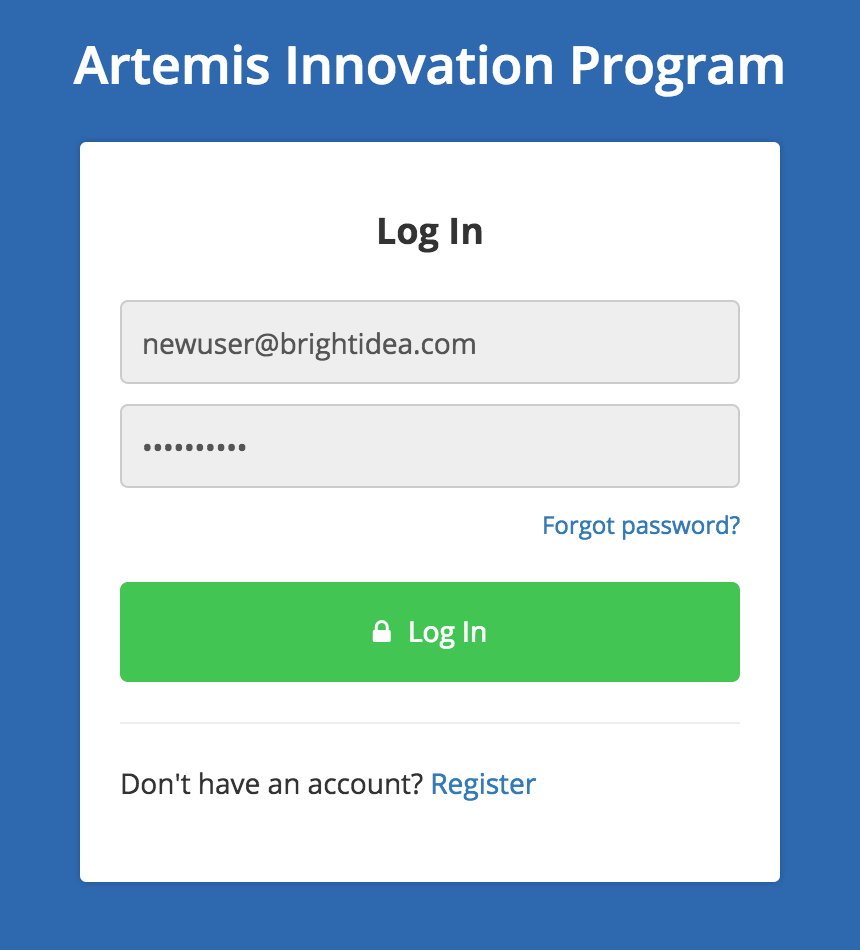 If you need to register, click "Register" on the login page:

Enter a First Name, Last Name and your email address: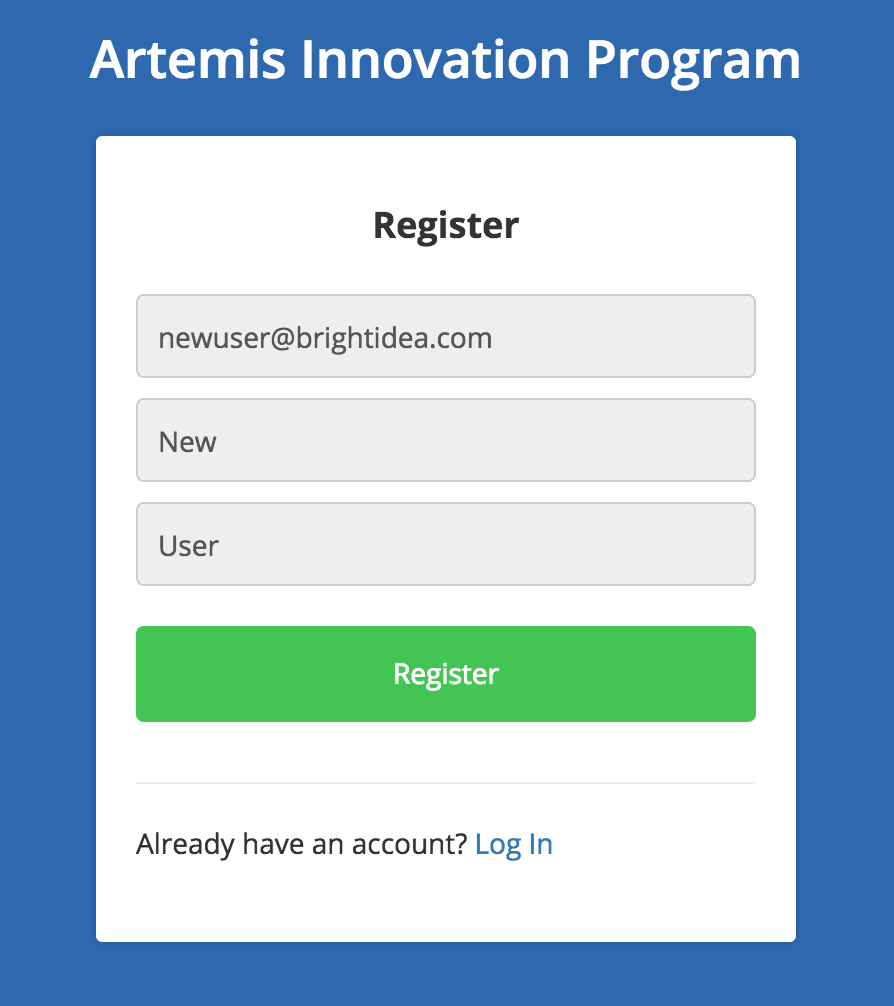 Click on "Register" after user information is entered.

The user will receive an email with a link to complete the registration.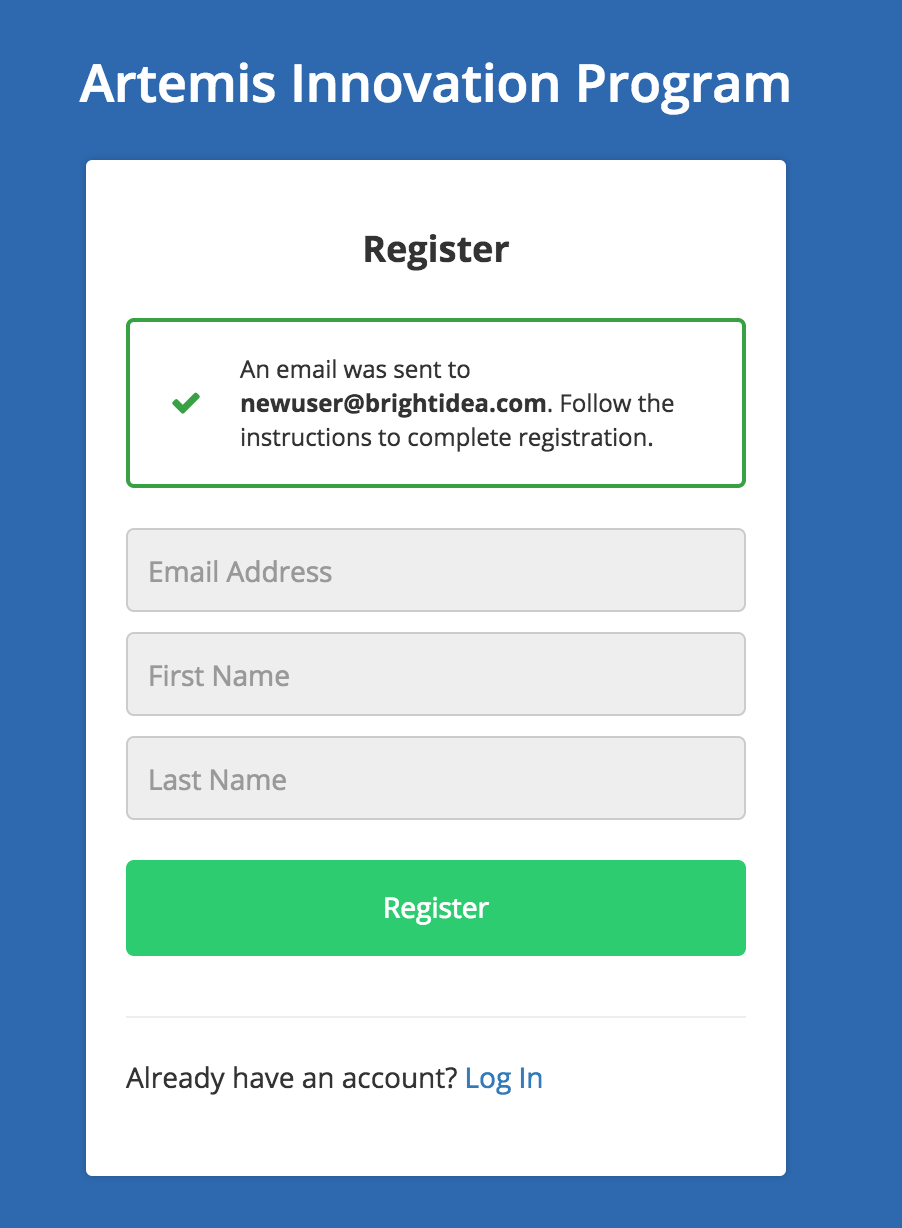 After clicking the emailed link, the user will be redirected to the page below to complete the registration process and gain access to the site.