Login to the Initiative/Site and access "My Profile"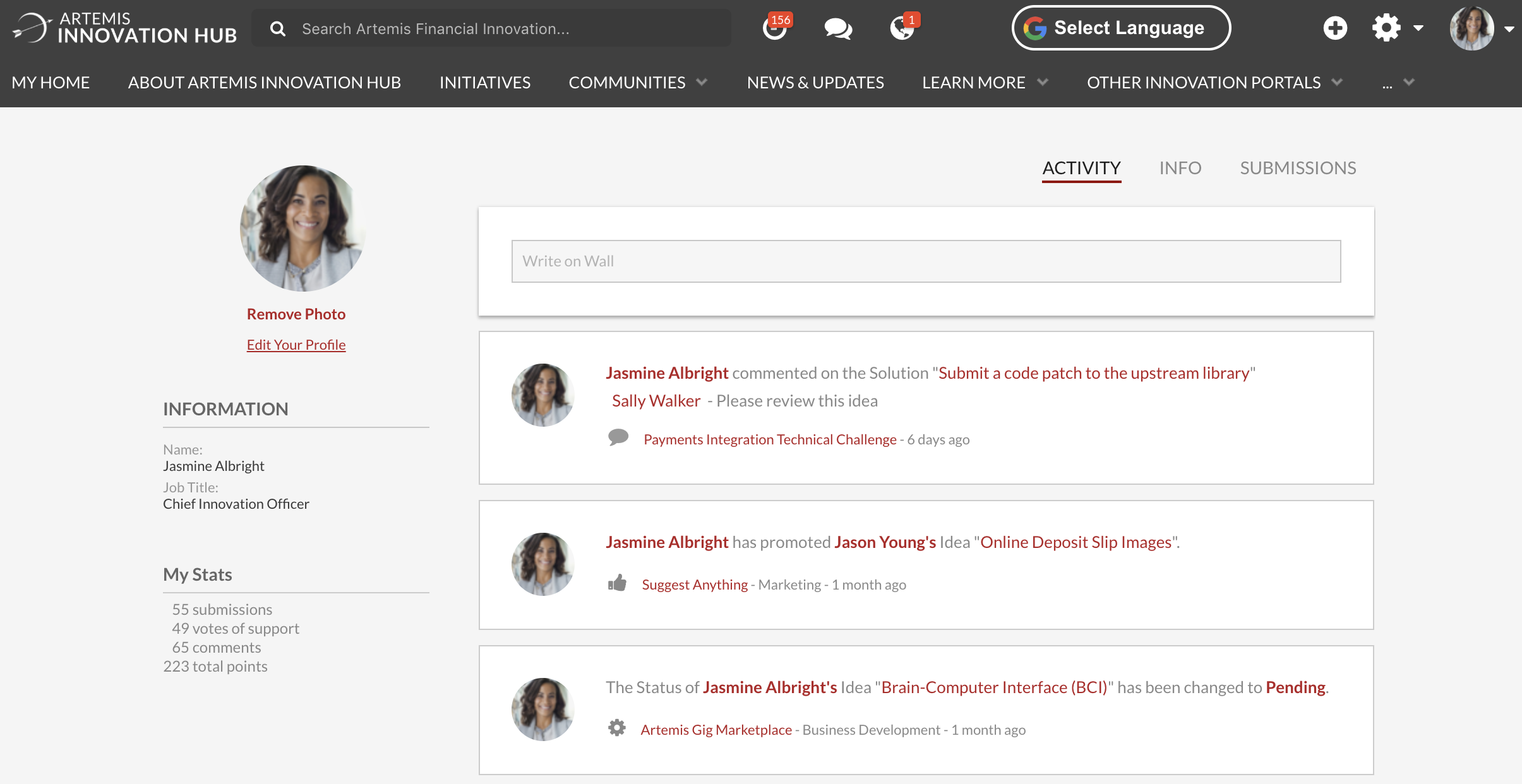 Once the user selects their profile to be edited - they will be brought to the edit profile page: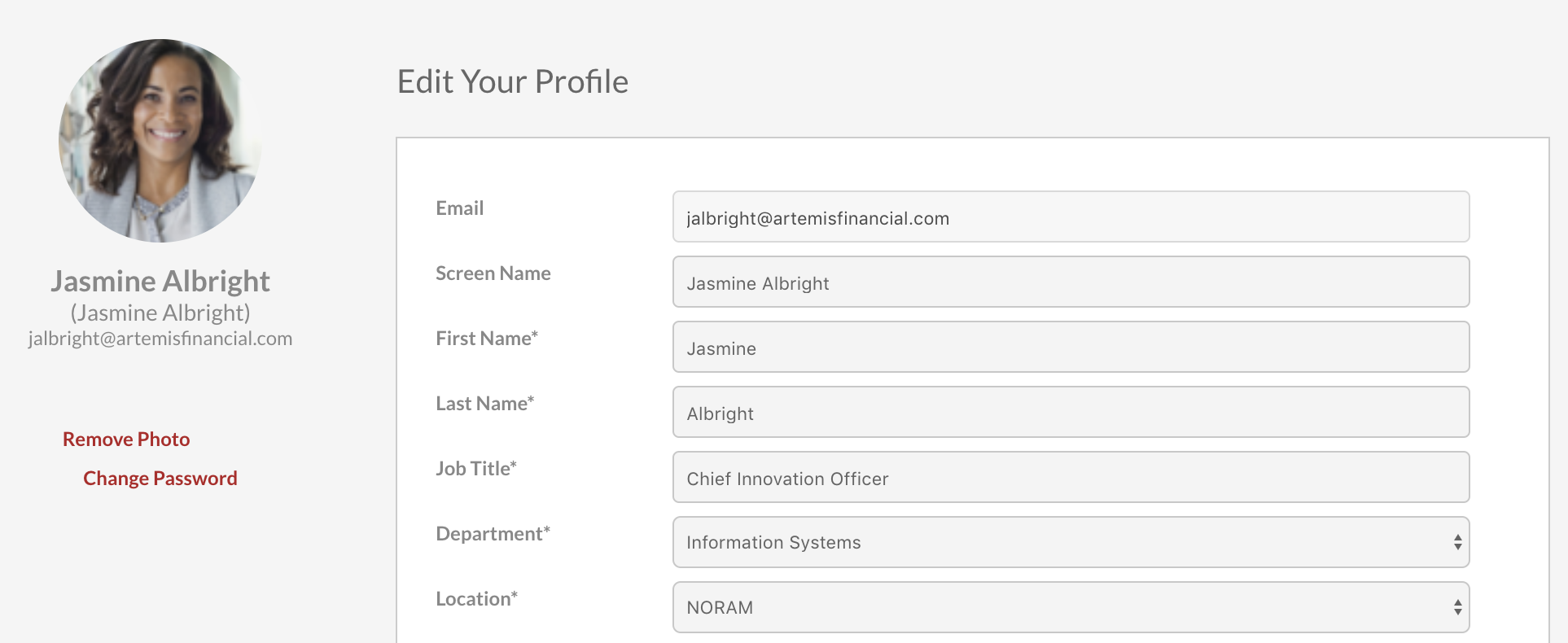 Here the user can:

Add/Edit their profile picture.
Add or edit their personal information and any available extra profile fields.
Alter their email settings for Brightidea activity.
Please select "Save Changes" to successfully save everything edited.