The Idea List (Grid) section in Platform allows the Pipeline Manager to fully manage all ideas in their Pipeline!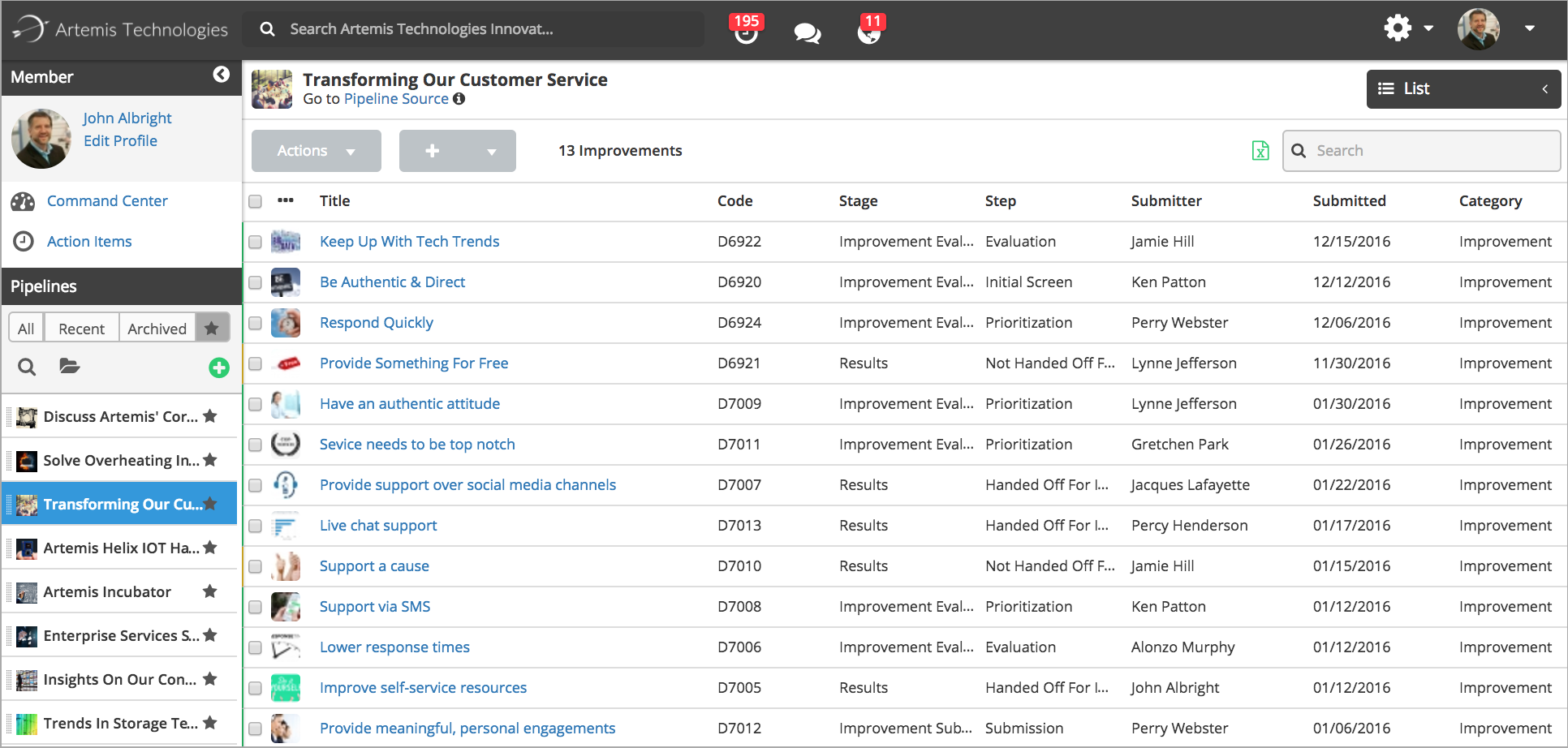 Table of Contents
Getting Started
To get started, select the right hand menu bar tab from the Pipeline Steps screen: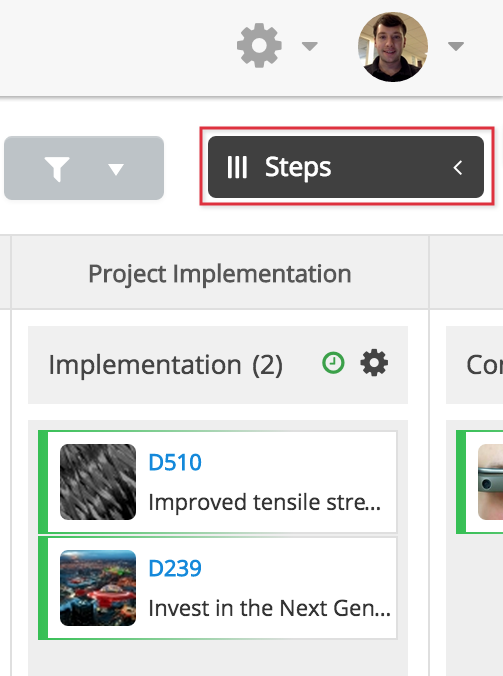 Select the "List" option from the menu bar: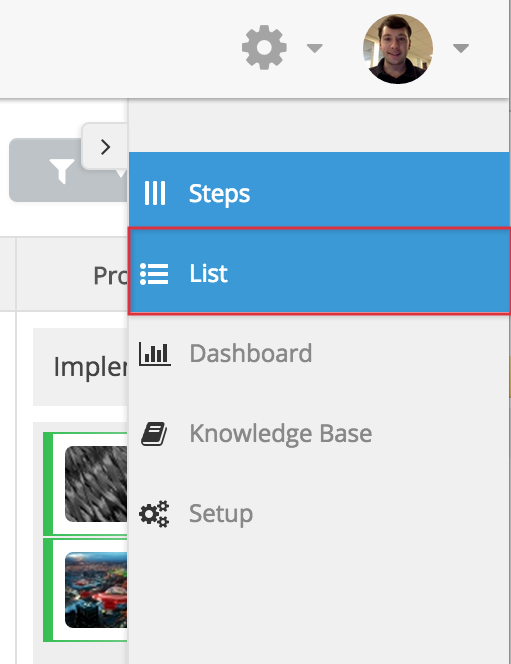 Sort / Filter Idea List View
Within the list view, the Pipeline Manager can sort all ideas based on specific criteria.
Sort Ascending / Descending: Select any column header to sort ascending or descending: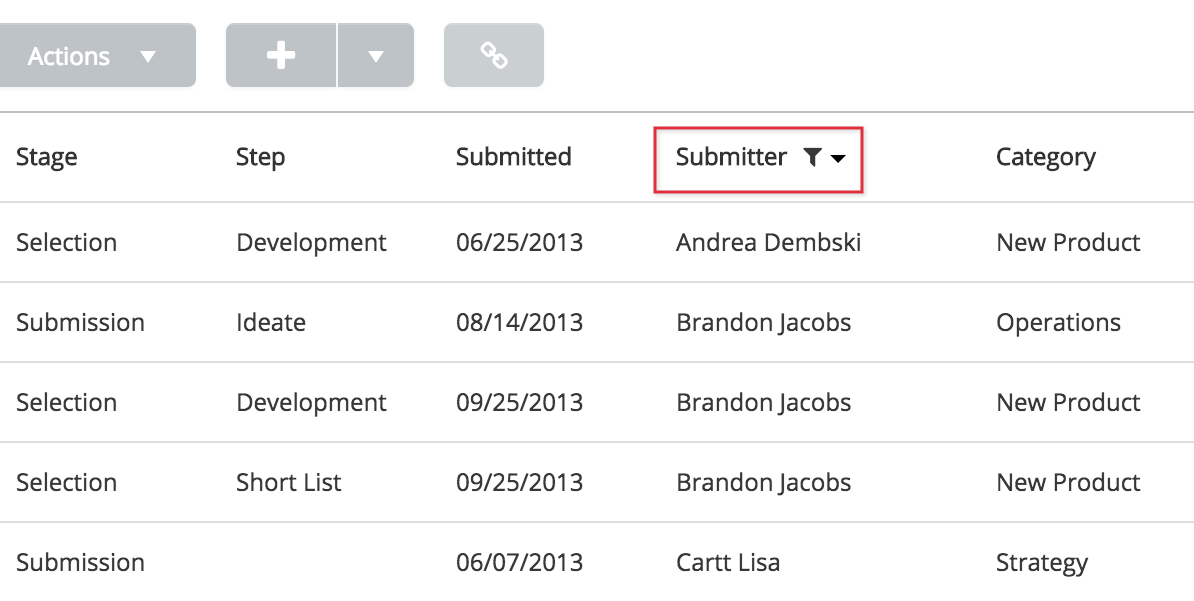 Add / Remove Columns: Columns in the grid can be removed or added by selecting the gear icon in the list header: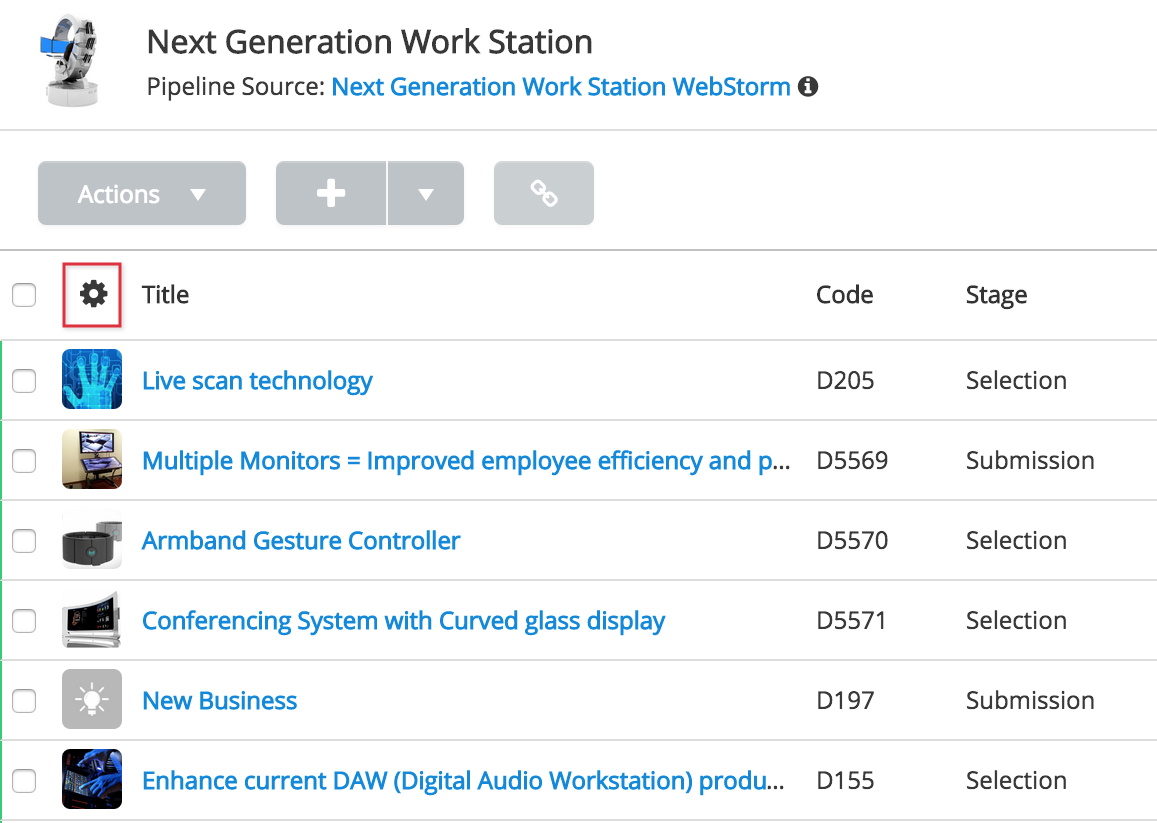 The Pipeline Manager also has the option to add a column to show the Average Score for each step within the Pipeline

Select the extra column option from the drop-down list to display the extra columns: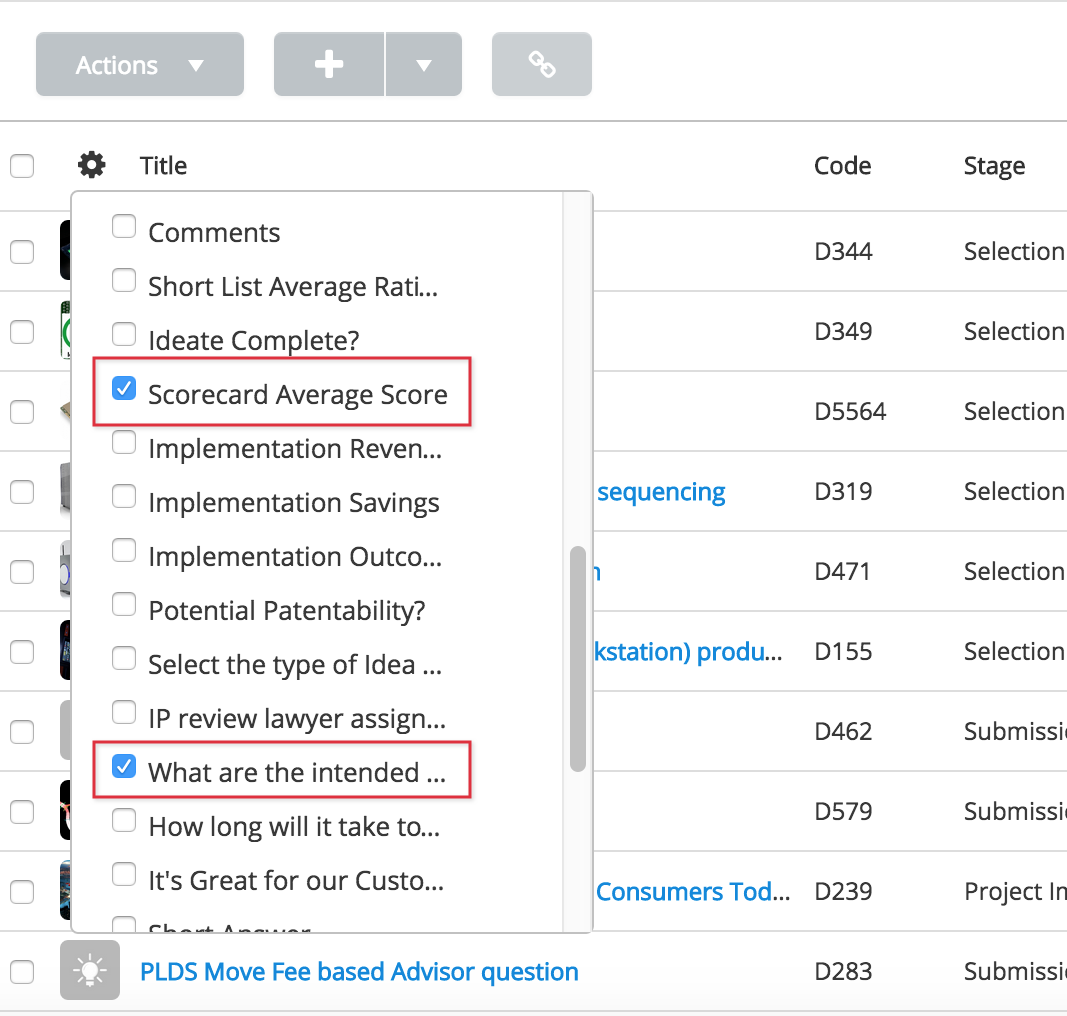 Filter Column - Select the filter icon next to the column name and enter the desired filter by text.

After hitting "OK", the filter will apply to the grid view.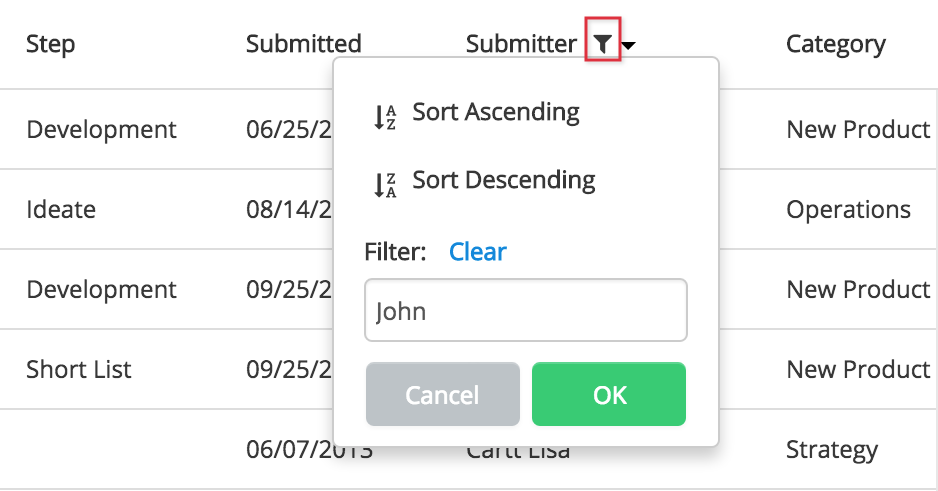 Managing Ideas
From the List View, the Pipeline Manager will see all ideas the selected Pipeline.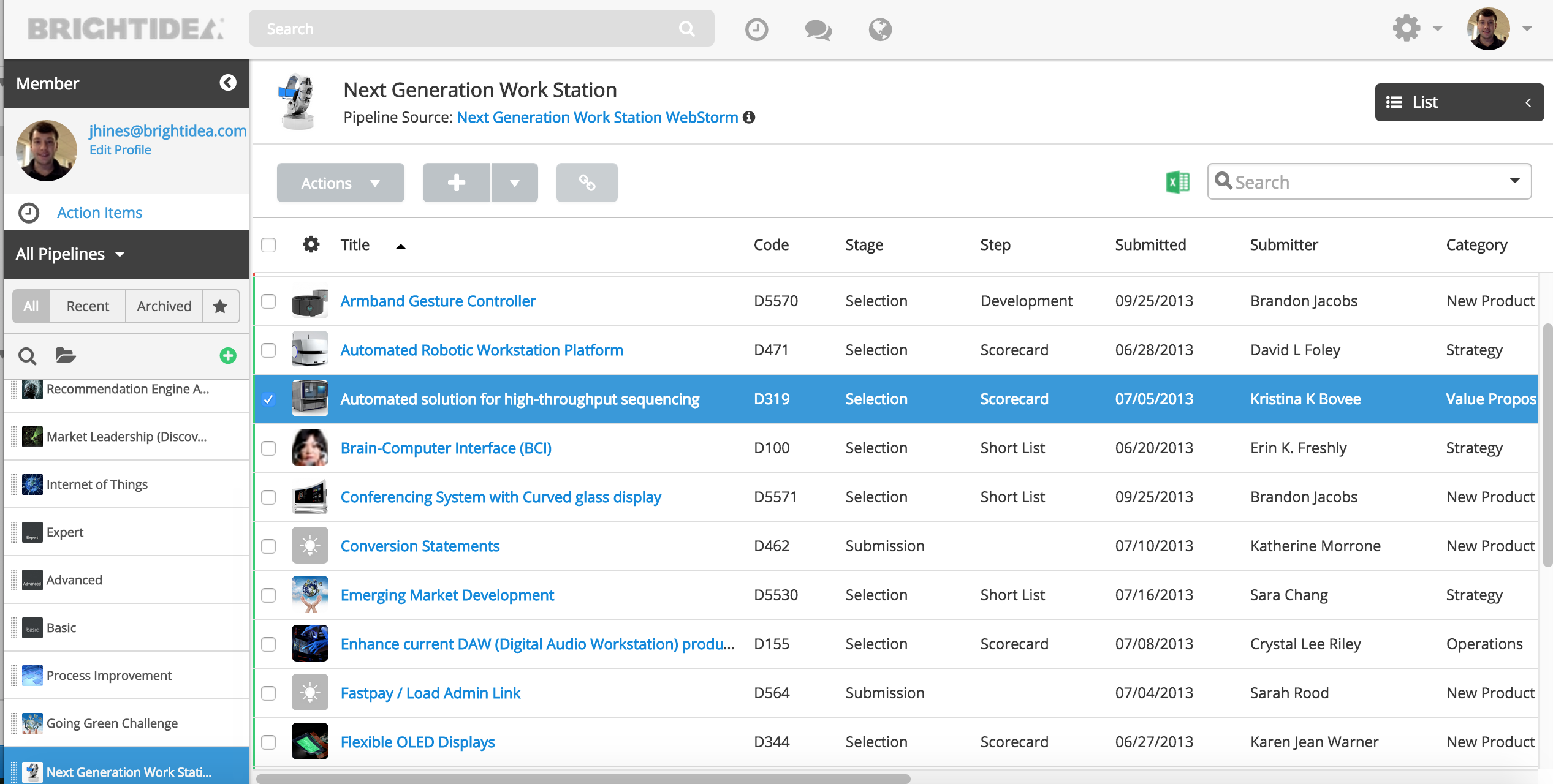 The list view allows the Manager to perform the following actions (via the action menu) or right clicking on any idea:
Linking Ideas can also be done by selecting the "Link" button from the Moderation toolbar: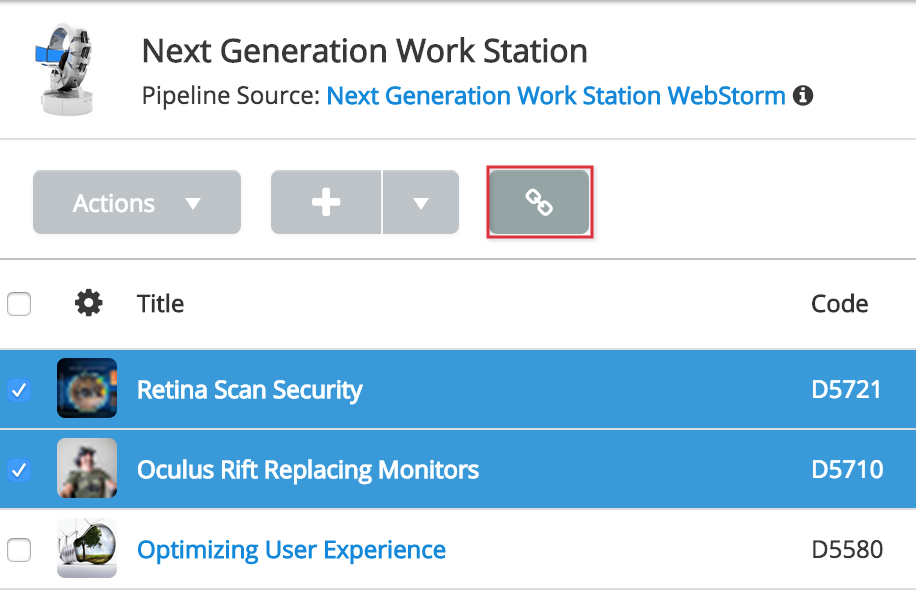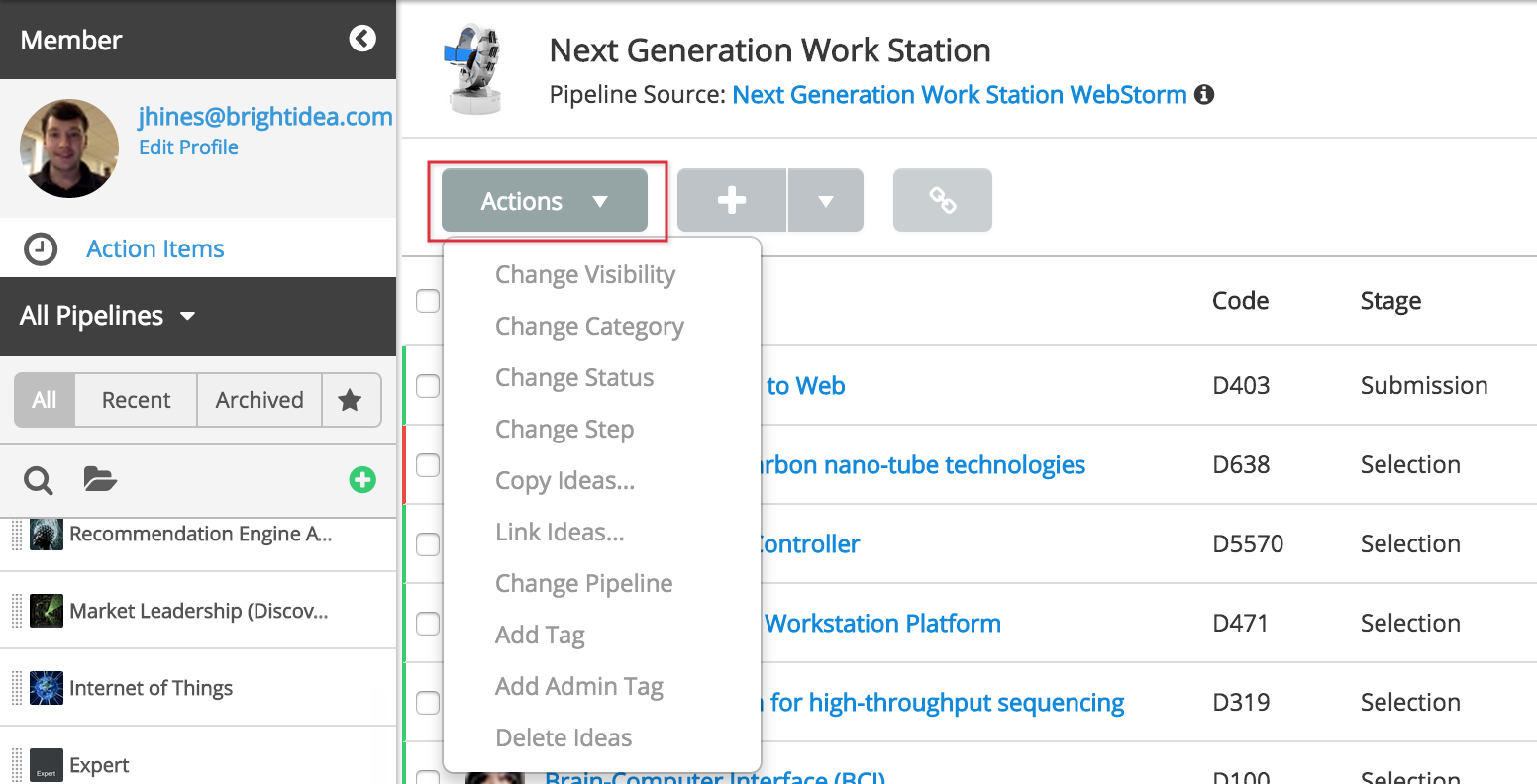 Inline Editing of Ideas
The list view also support direct inline editing of all fields in the grid.

To make any changes, simply select the needed field and the ability to edit will appear: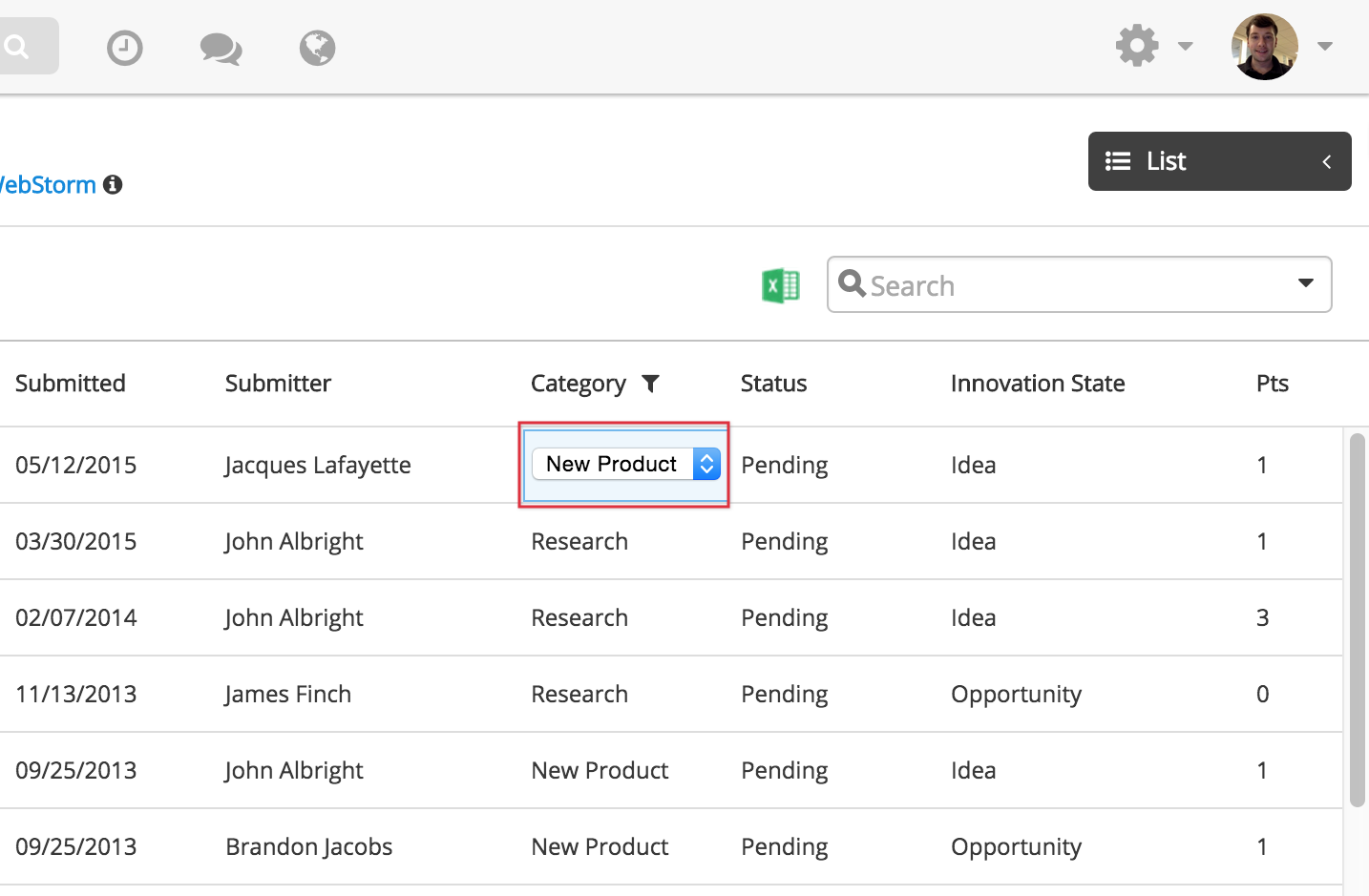 Import / Export Ideas
Import Ideas
Ideas can now be imported directly from the list view in the Brightidea Platform.

To  Quick Add an Idea, select the " + " icon above the grid.

This option will allow the manager to submit the name of an idea directly to that Pipeline without having to go to the submission form page

To Submit Idea, select the down arrow next to to " + " icon

This option will redirect the manager to the idea submission form page to submit a new idea.

To Import ideas, select the down arrow next to the " + " icon to open the import idea dialog: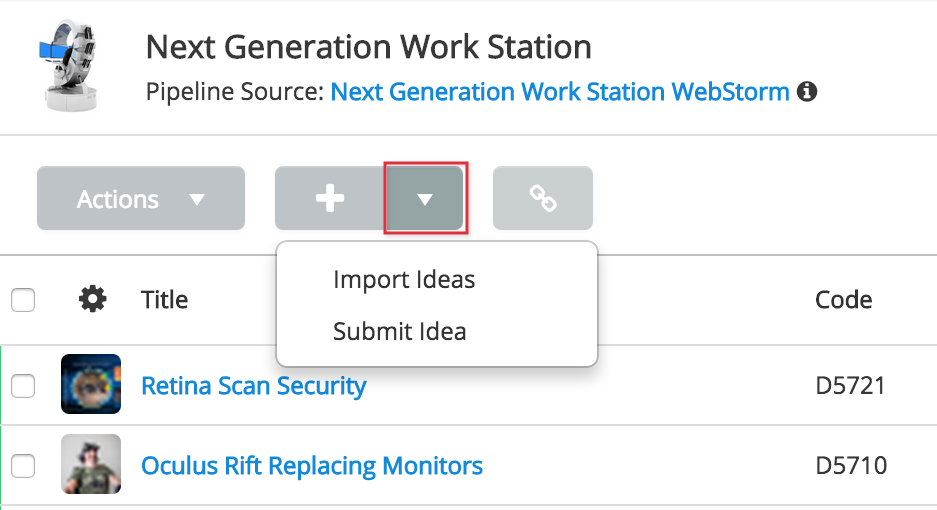 Within the import dialog, the Pipeline Manager will need to download the Excel (.XLS) import template which will be used to import ideas. 
Once the template is filled in, upload the template and select "Import Ideas" to complete this process.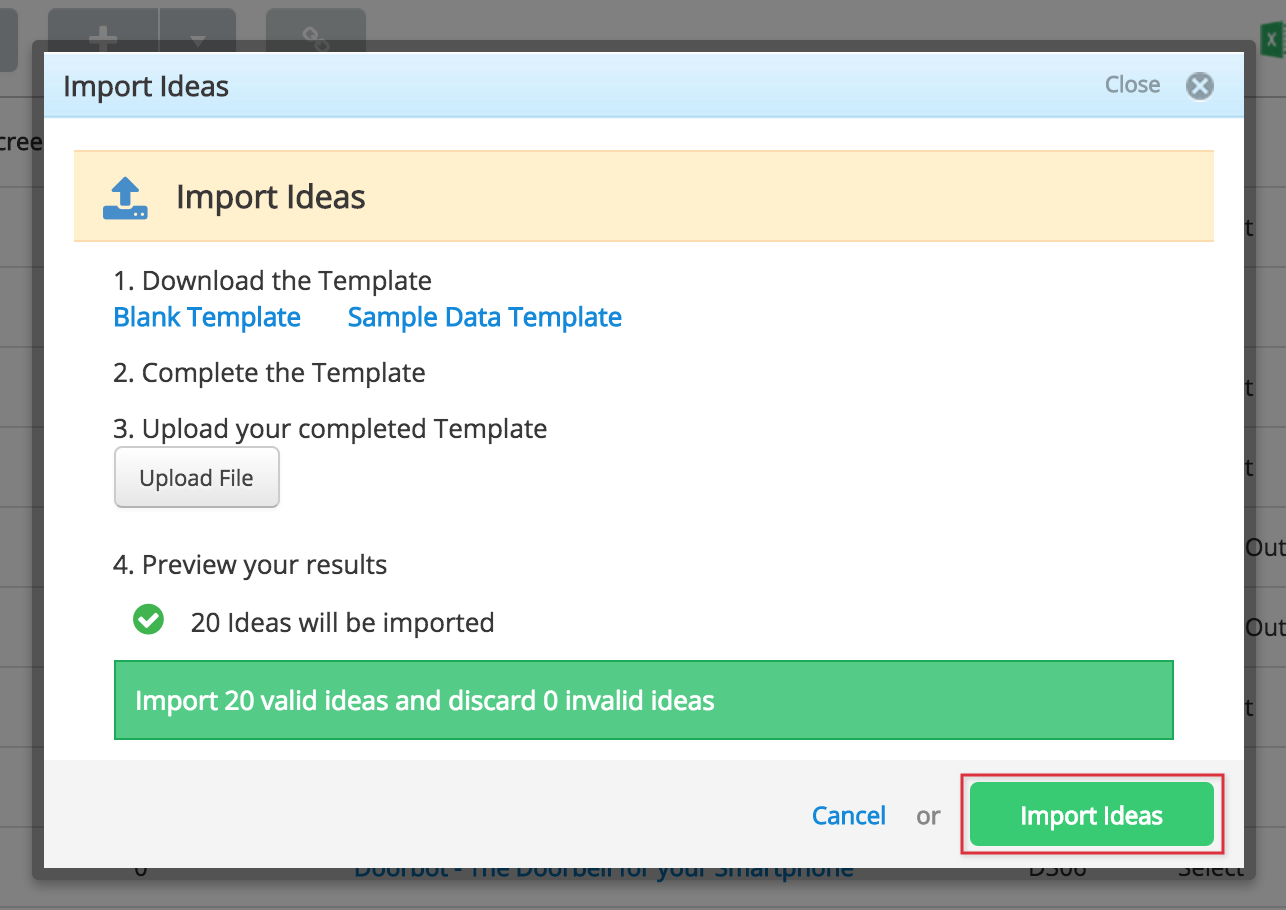 Once the upload complete, the Pipeline Manager will receive an email with the confirmation.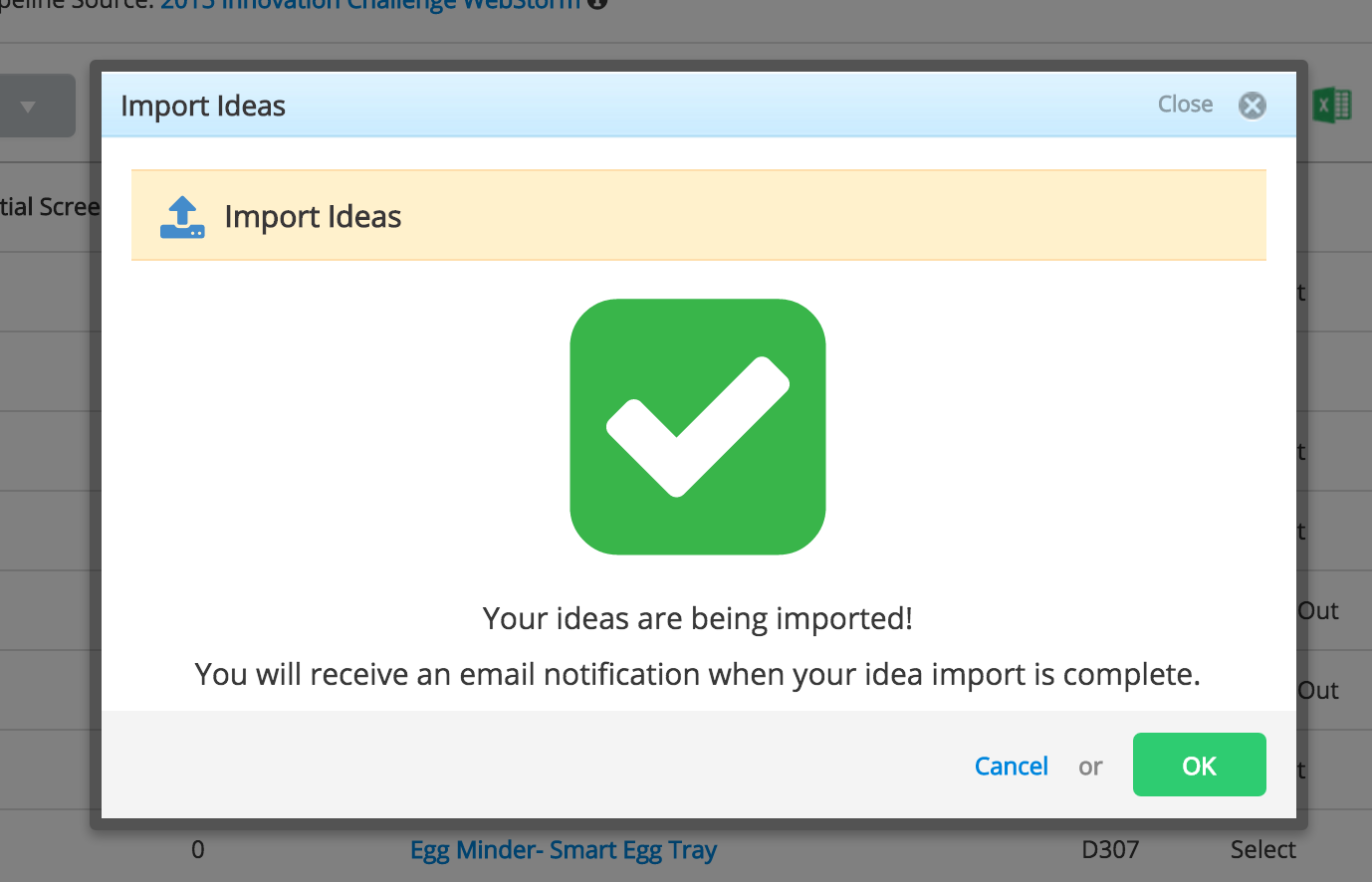 Export Ideas
To Export Ideas, select the green Excel icon in the idea list view: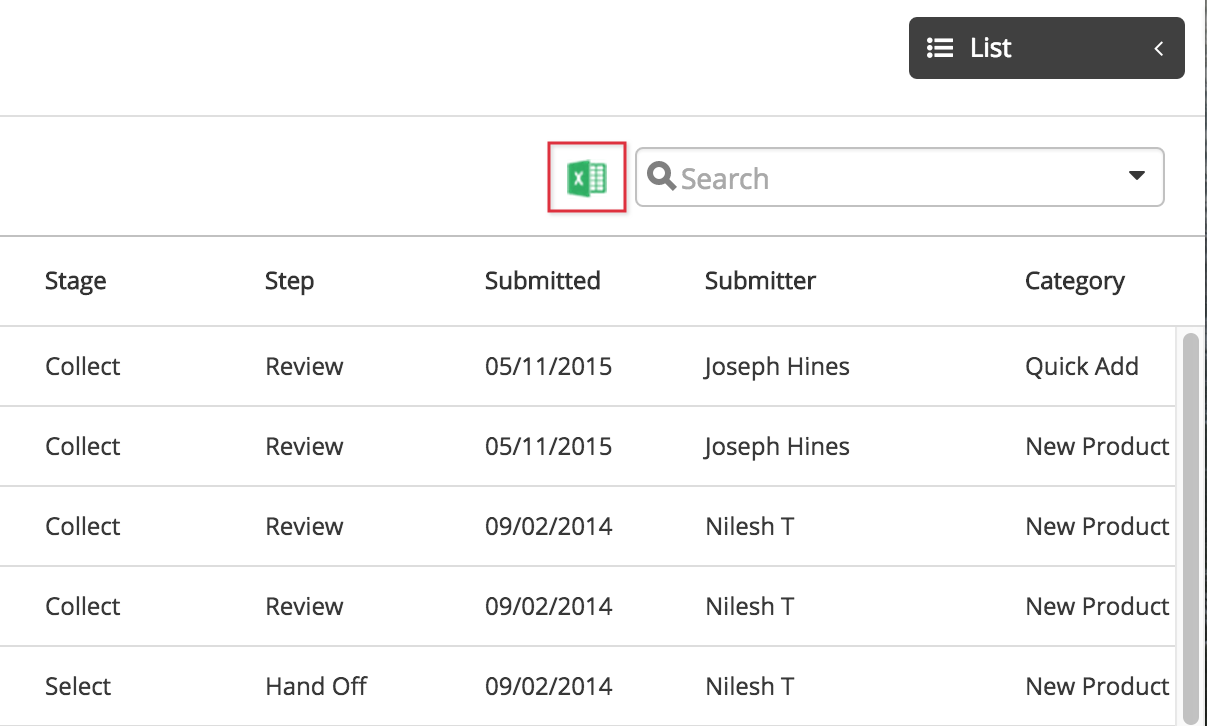 The export will be downloaded in .CSV format which can be opened in Excel.