Brightidea offers a Self-Service SSO guide for you Brightidea site's Single Sign On configuration; however there are a few things you should know before getting started configuring SSO. 
Enable Brightidea Login
Using SSO allows users to not have to set up a Brightidea username and password as a separate login
When implementing or making changes to your SSO it is important that you temporarily enable Brightidea login under Enterprise/Site Setup > Authentication >Auth Section

This is a very important step so you don't lock out yourself and other users of your site in case SSO does not work when configuring or making any changes!

In the event that you are locked out of your system because SSO breaks you will be able to login through the Brightidea login that you previously enabled: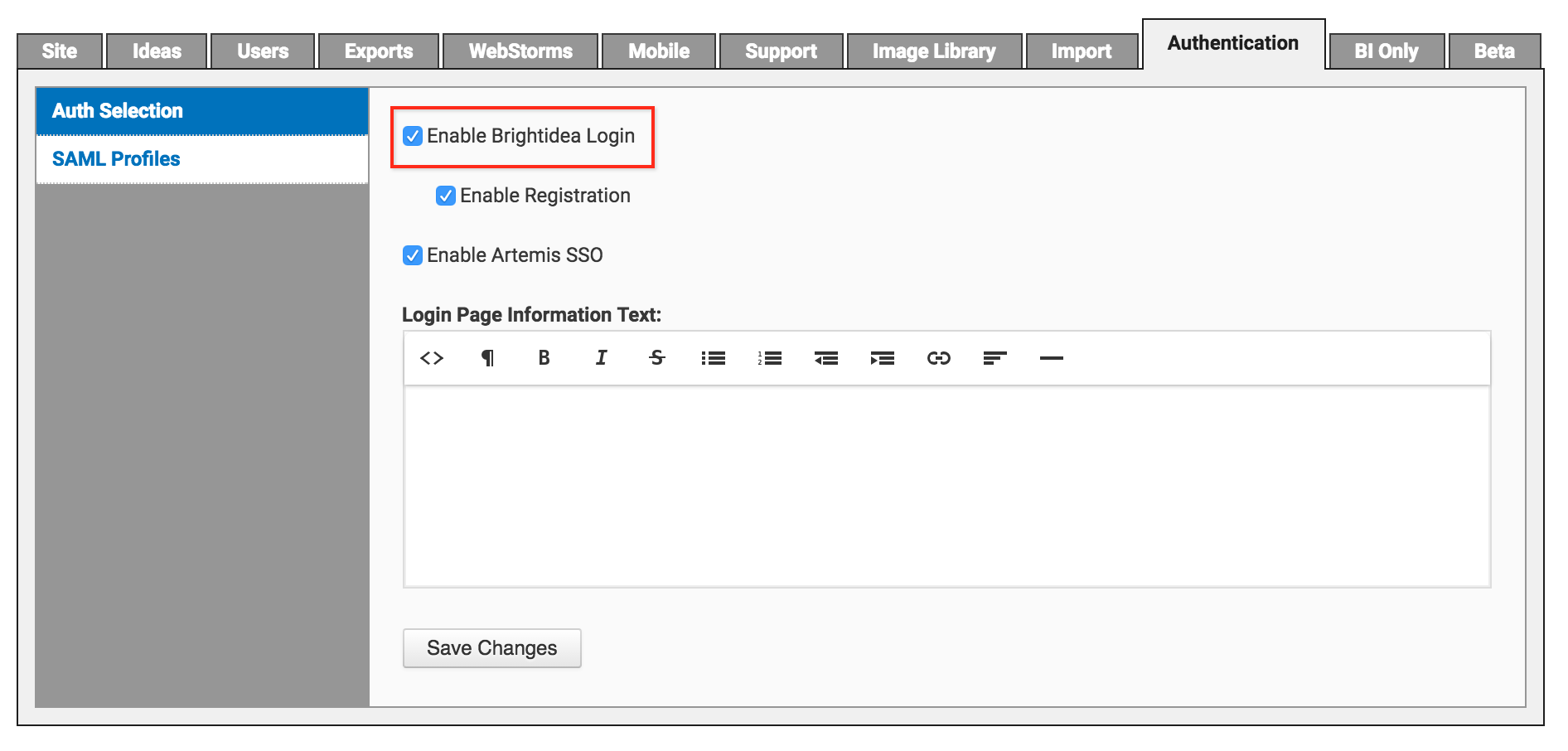 If you are locked out you will be redirected to the Brightidea login screen.

You will then need to do a password reset with the same email address that you are using for your SSO 
Once you select "Forgot Password" you will receive an email with directions and a link for the reset: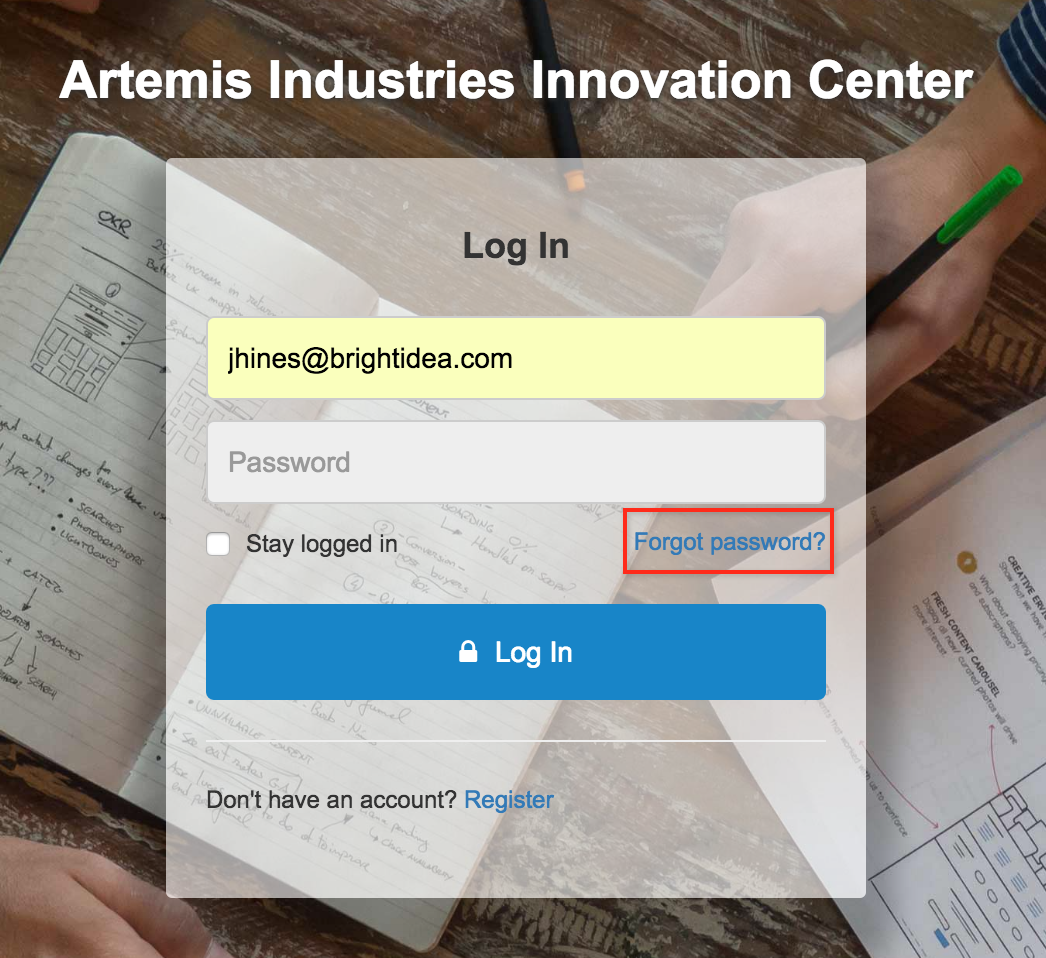 After your password is reset you can then log back into your Brightidea system and make the appropriate changes to your SSO configuration.

Once you are done and have tested that you can login via SSO successfully you can then disable Brightidea login in the setup area as noted above.