Want to know which Users in your Initiative are available to take on specific jobs? Users can now contact (and be contacted by) Idea Submitters to help assist on development and implementation of Submissions.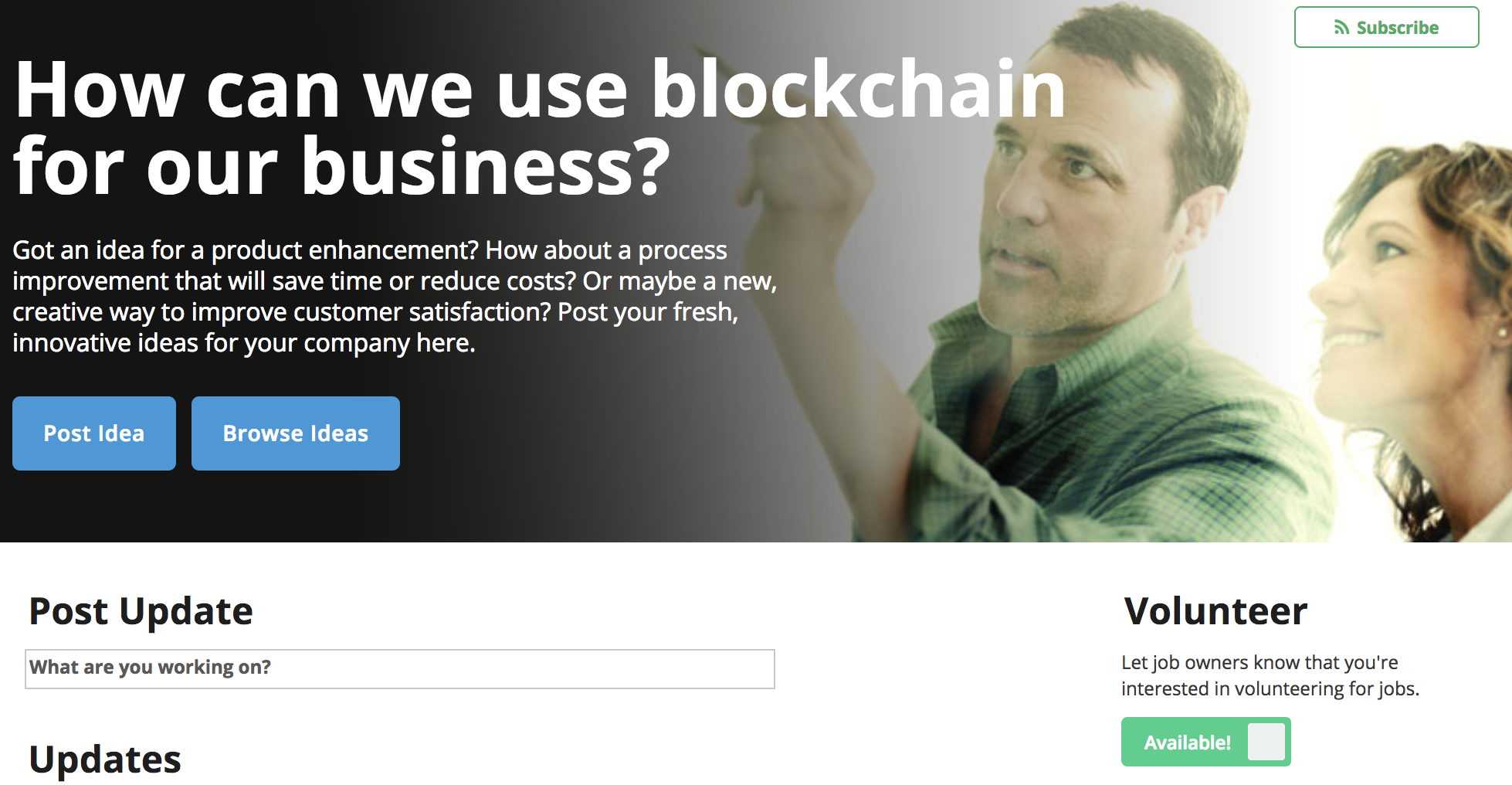 Table of Contents
How To Enable
To enable the User Availability Widget for a Site, Administrators will need to navigate to Site Setup > Ideas > Team Building and find the setting for "User Availability Flag". 
If this setting is not available, please contact a Brightidea Support member to enable for you.

User Availability Flag: Users can now mark themselves "available" through the Homepage. This allows Users to control the amount of projects they can volunteer for.
Once this feature has been enabled, you can add the User Availability Widget to the Homepage of the Initiative. End users will then be able to mark themselves as available to participate in projects.

After a User has marked themselves as "Available", they will appear in the "Finding Teammates" screen when searched for. Users that leave themselves as "Unavailable" will not appear in this search.
Finding Teammates
If you are the Idea Submitter, or a member of the Team that submitted the Idea, you have the ability to Find Teammates that can assist with developing/implementing your Submission.
Similarly to User Availability, you will need to enable this setting through Site Setup > Ideas > Team Building.

Find Teammates: This setting allows the Idea Submitter to find Users within Brightidea that have the Expertise needed to develop their Submission. If any User has the qualified Expertise, they will receive an email asking for their assistance.
After enablement, navigate to the View Idea page and you will see a button labeled "Find Teammates" within the left-hand Team column.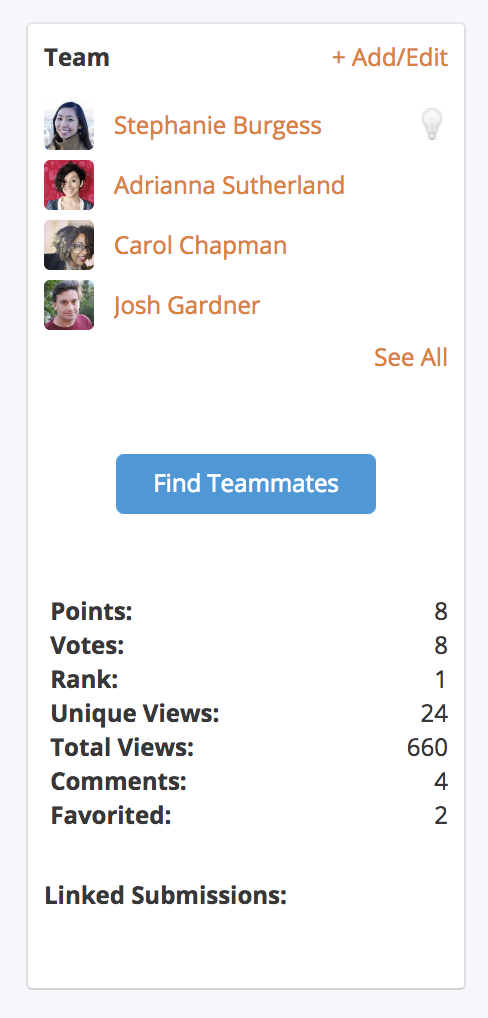 Clicking on the Find Teammates button will bring up a screen showing the Users that will best match with your Submission.
Brightidea will recommend Users based on matching Expertise, the User's activity, and more to rank them higher on the Find Teammates screen. All Users, even if they have a 0% match, will show on this screen.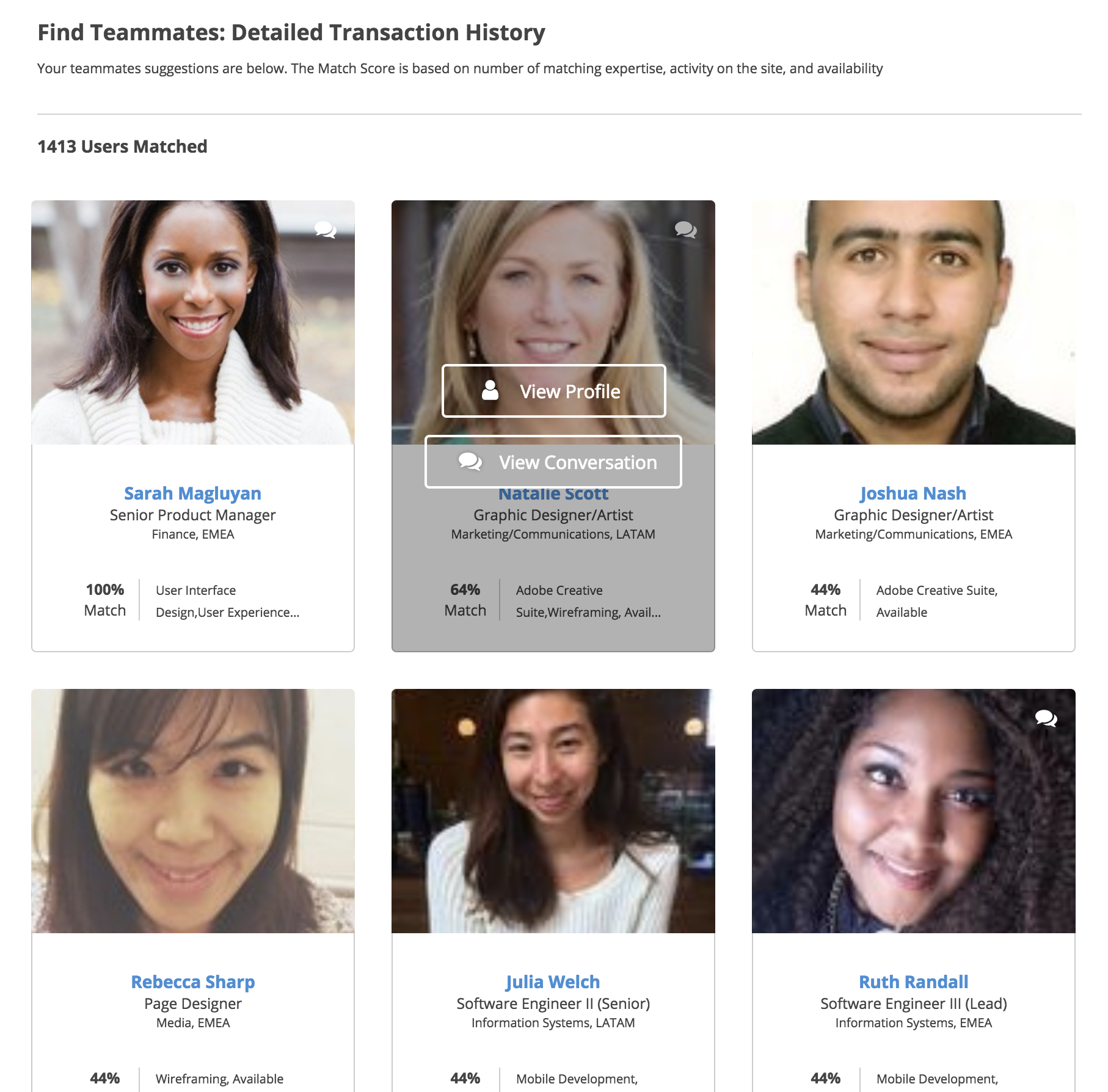 Once you have decided on a Teammate you want to pursue, you will be able to contact these Users by viewing their profile or by contacting them directly with a conversation.