Are there ideas in your Initiatives that you could be an essential asset for? Now, with a click of a button, you can apply to be a volunteer for any project. Let Administrators know that you can offer development and implementation to any idea!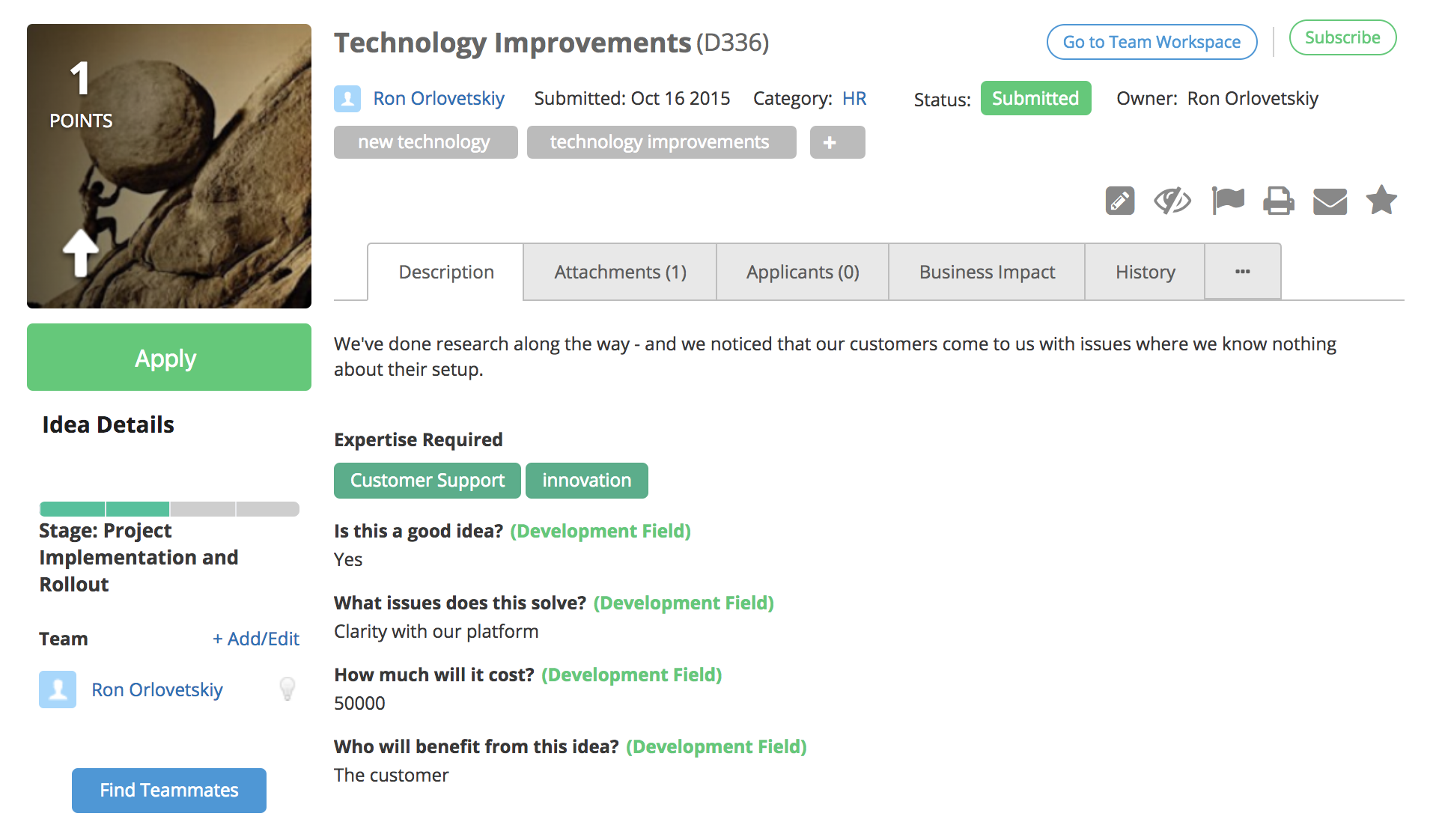 Table of Contents
How to Enable
This feature can be enabled by going to Site Setup > Ideas > Team Building.
If the Team Building tab is not available, please contact a Brightidea Support member to enable for you.
By default, this setting will already be enabled for Gig App only. All other Apps will need to be enabled by an Administrator.

Users can apply to join teams: Users will have the ability to apply for projects they are interested in volunteering for whether they have the qualified Expertise.
Enabling the Apply button for Submissions will also encourage Team Building from your Users. A User that is browsing through an Idea Board may be interested in participating if they see the ability to Apply.
Applying To Volunteer
When a User is on the View Idea page, there will be a button labeled as Apply beneath the Idea Image (Note: this button will not be visible for the Idea Submitter).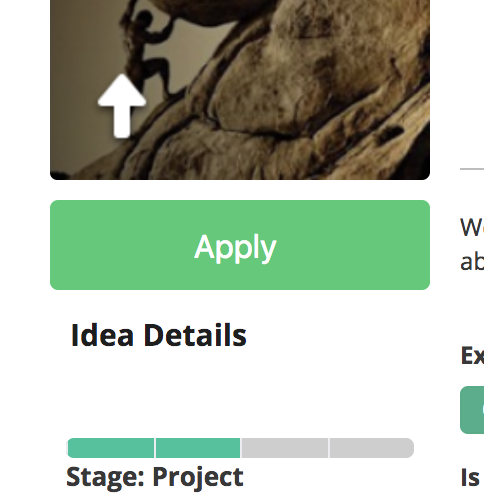 Clicking on the Apply button will bring up a prompt allowing you to send a message to the Idea Submitter. This message includes your email, a message, and your Expertise.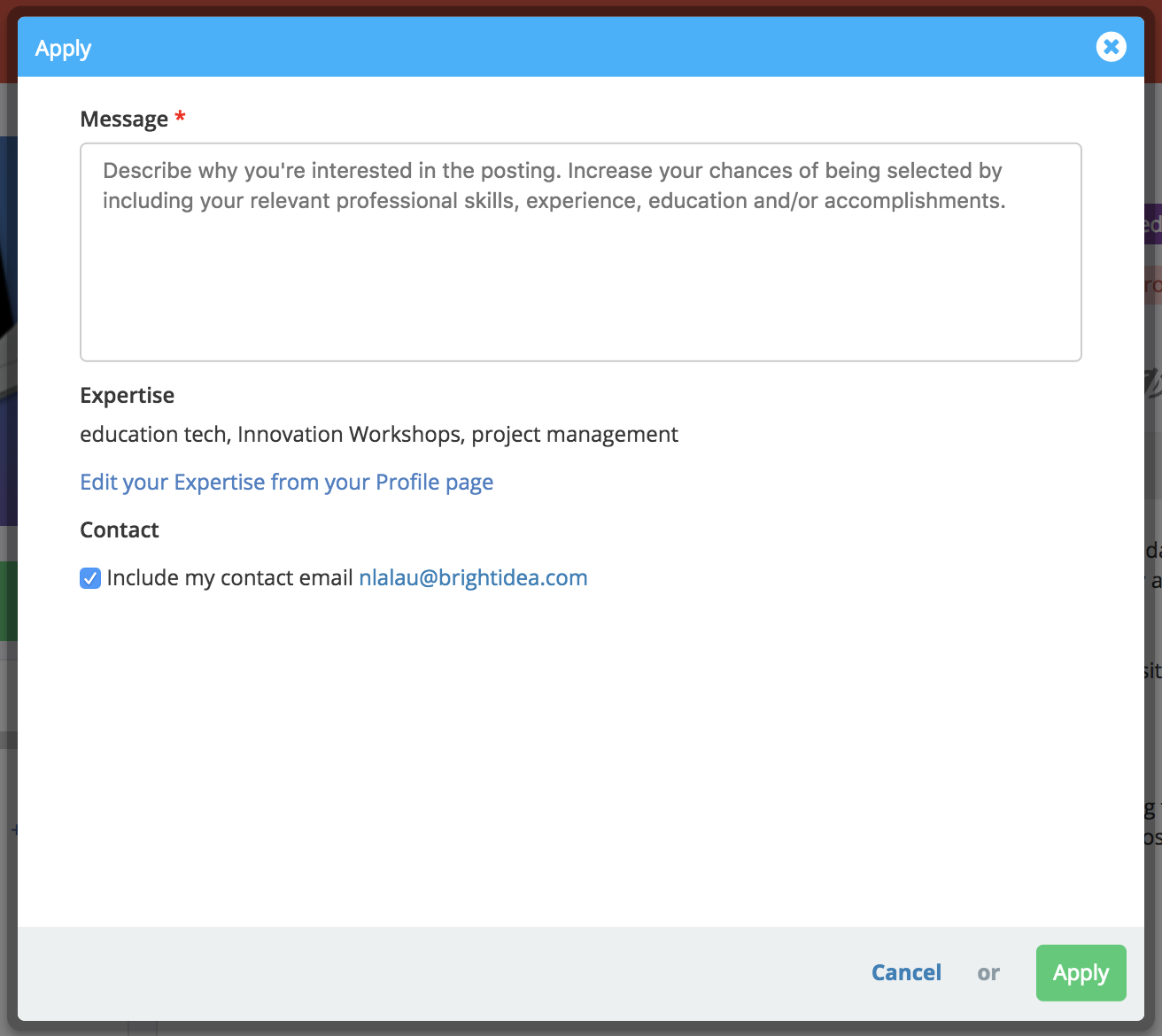 After you Apply, a system Notification is sent to the Idea Owner that informs them on your application. 

Idea Owners can track all of their current Applicants through a tab within the View Idea page

The Idea Owner will also receive an Email message notifying them of your application.
Dear [Submitter_Name], 

[User_name] applied to [submission_title]

Email: [contact_email]

[Message]

View [more details | in context link to View Idea]

This Email can be edited within your Pipeline Setup > Emails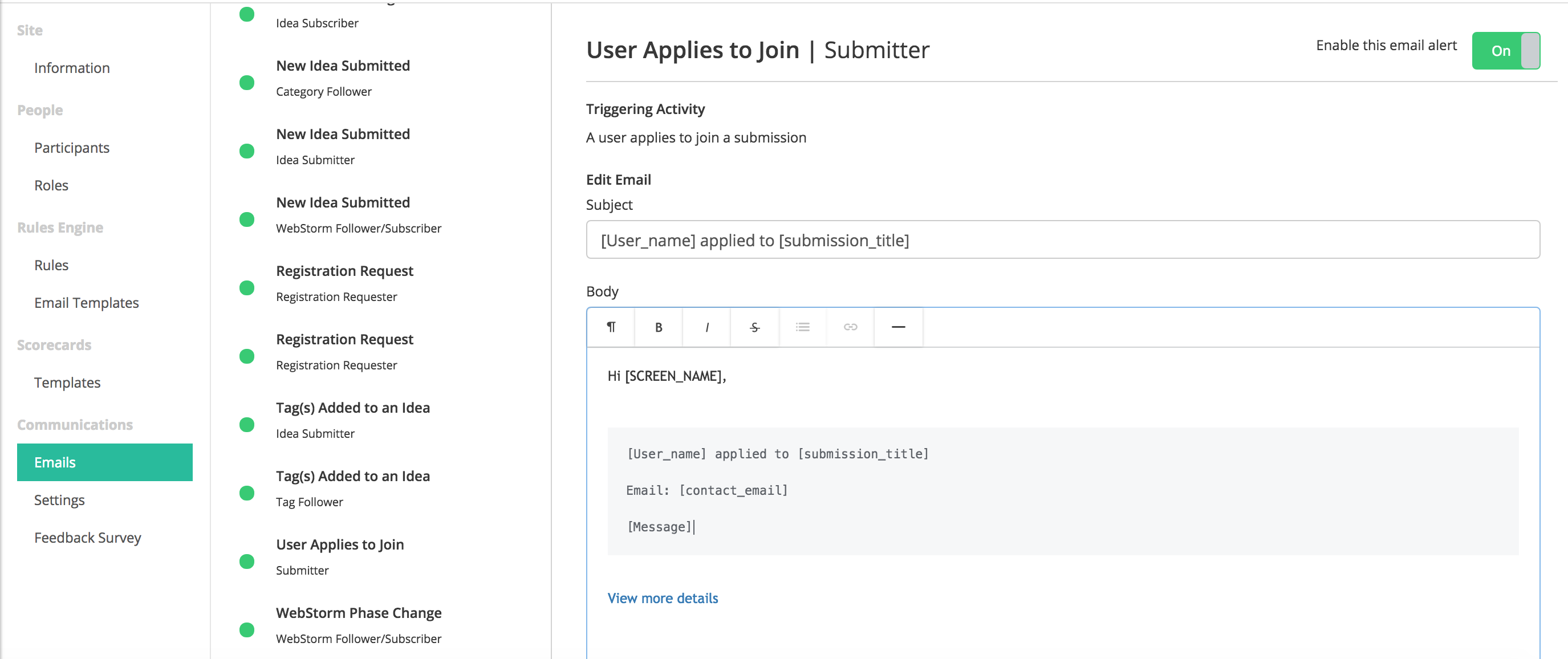 If an Applicant is accepted, you can then add them manually onto your team through the left-hand column on the View Idea page