Brightidea is spruced up for summer! Check out our latest product designs! We are moving towards new innovations by taking our most popular features and giving them a fresh, new pair of running shoes 🏃‍♀️
Brightidea's most recent software release took effect on Monday, July 22nd 2019, 2:00 PM PDT.
If you have received these release notes via email, this post may be truncated. To read complete documentation, please visit the Product Release Notes forum in the Brightidea Support Portal.
For an overview of our Summer Release, see our blog post here. The following updates and improvements have been made:
Our Mobile updates will give you ability to complete Action Items on the go! Now you can complete Scorecard and Single-scale Evaluations directly from the App!
And that's not all... Feel free to leave an audio comment for that favorite Submission of yours. Don't worry, we will transcribe it for you.
Finally, Brightidea can embed uploaded video files directly into the View Submission page! We have included all these updates into our Knowledge Base Article here - Brightidea Mobile App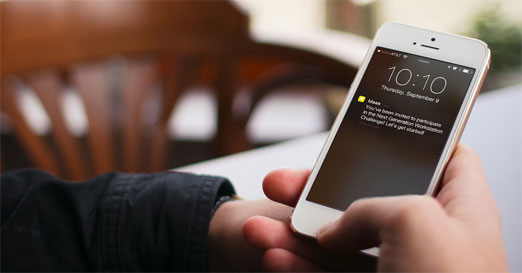 Development Steps can now be assigned to Evaluators based on Categories! Simplify your Development process by distributing Submissions based on department, industry, region, or anything else. Check out our updated article here - Development Tool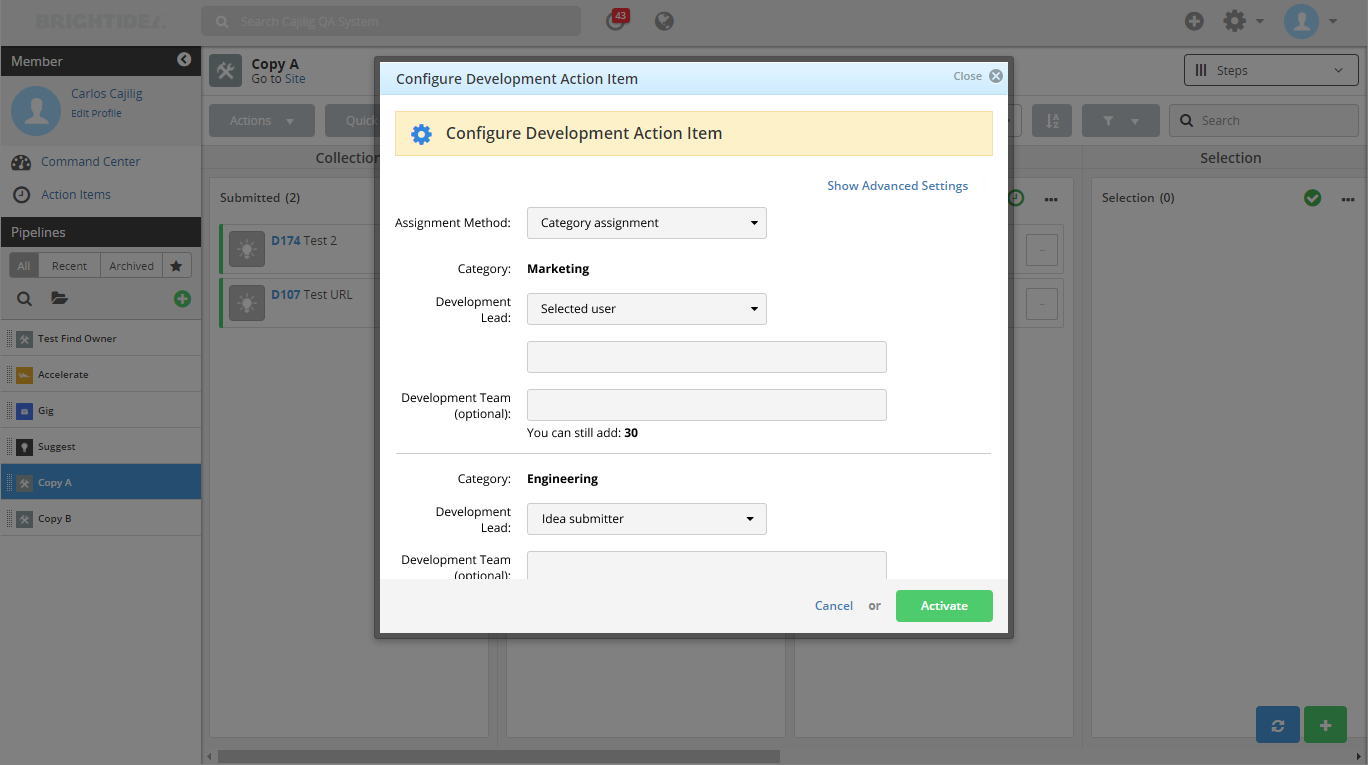 Say hello to the newest Submission Form update! Customization just got a lot easier as default questions can now be re-ordered, removed, and more. Design the Submission Form exactly how you need it. All of our updates have been added to our support article here - Submission Form Builder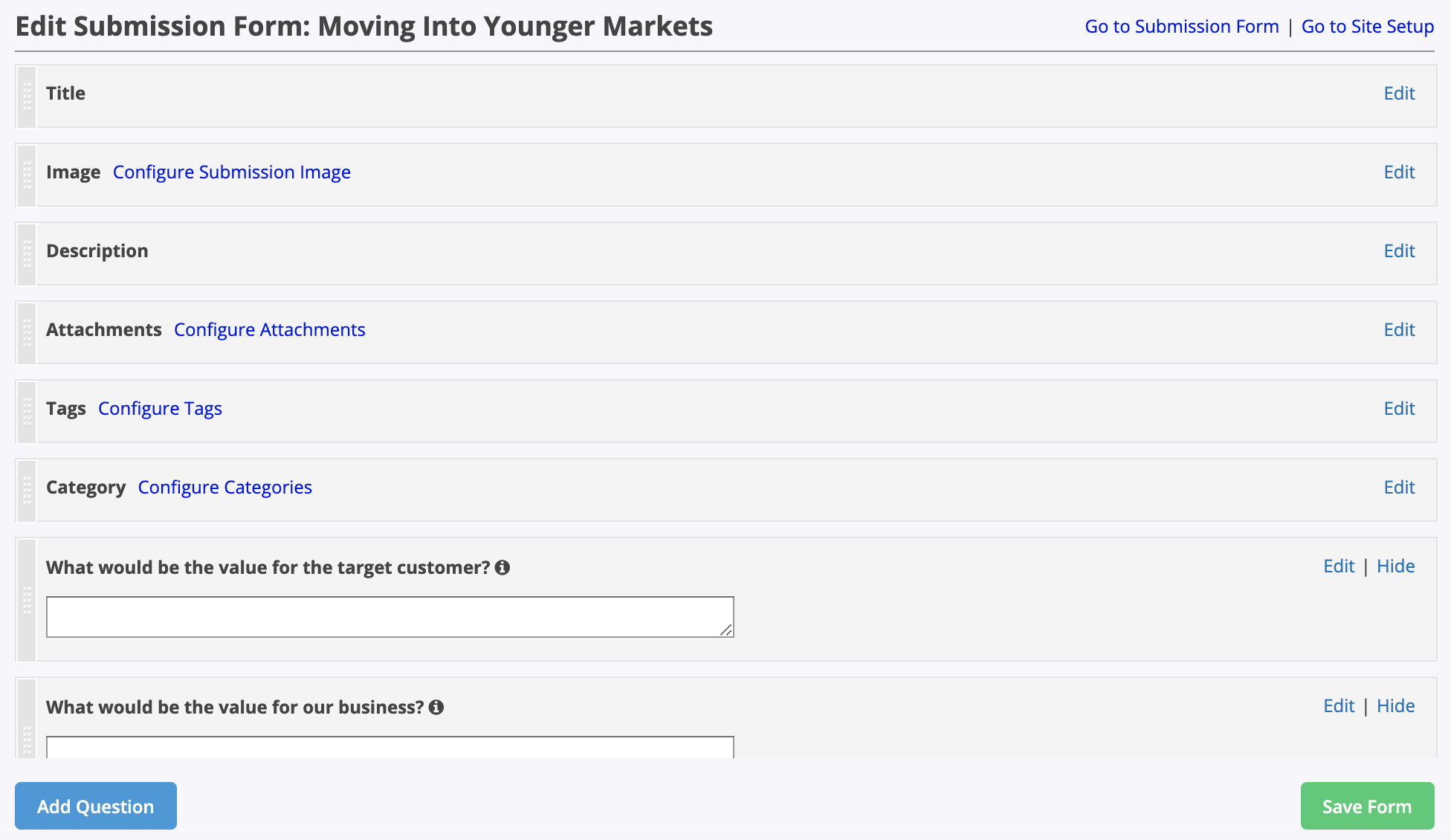 Reporting at a Community level is now available! All the reports that can be generated at Enterprise and Initiative levels have now been added to Communities. Check out our newest support article for Community Exports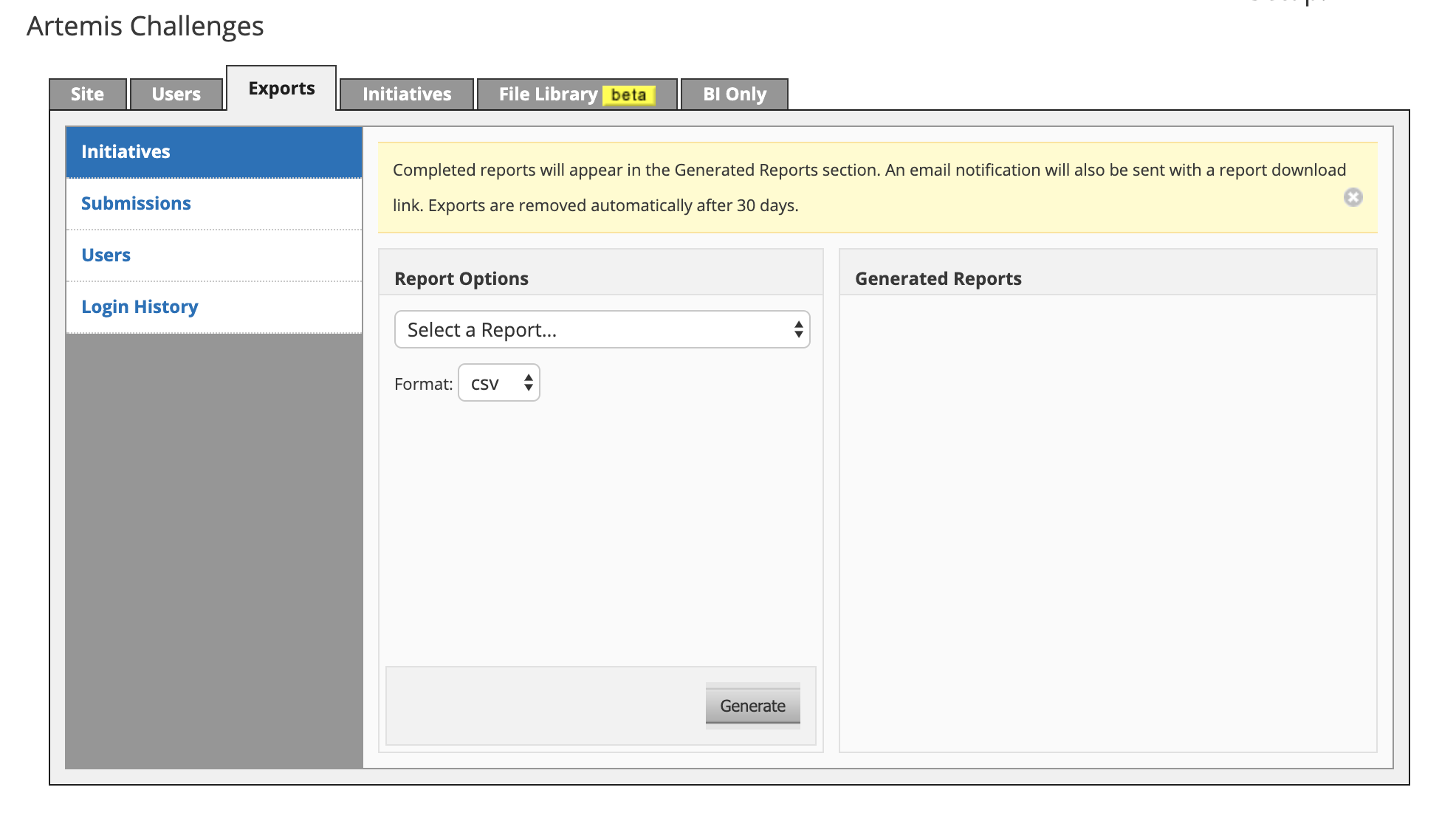 Customize your Benefits to match your company's goals. With the newest additions to Business Impact, personalized financial and non-financial impacts will provide a more targeted approach for the best ideas. Check out the additions to our knowledge base article - Business Impact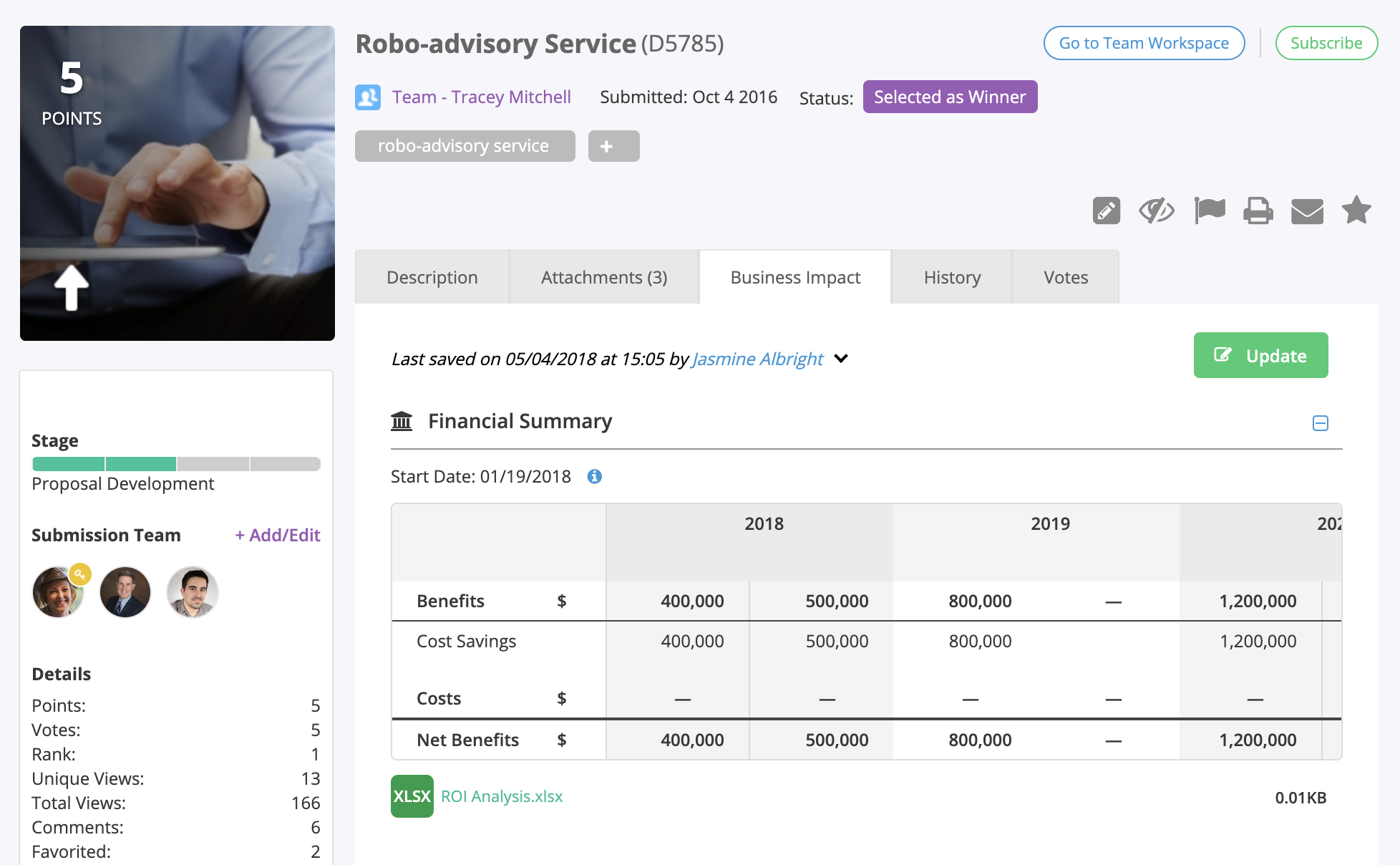 Make sure you check out all the latest feature updates to the User Home! The Activity Feed, Pre-Launch access, and Draft management have all been improved. Check out all our latest updates in our support article here - User Home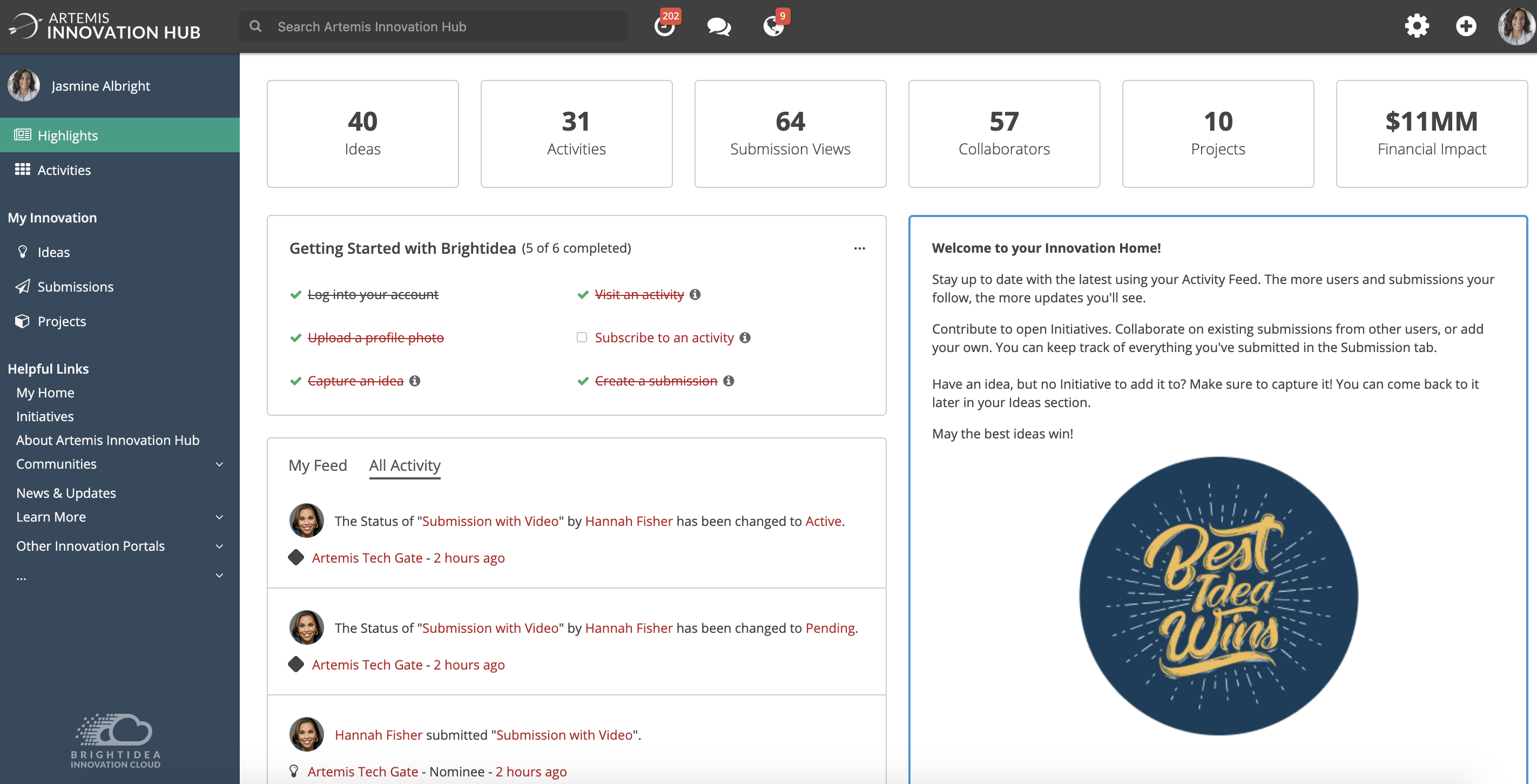 Brightidea operates as a central hub to manage all your innovation initiatives. Use Azure AD to manage user access and enable single sign-on. Visit our support article here - Azure AD Integration
 
Our Favicon feature has been updated! However, all affiliates created before June 2019 will not have this automatically enabled.
Please contact your Customer Success Manager or our Support department and we can gladly enable this for you.