The easiest way to contact Brightidea support is through their Support portal (https://support.brightidea.com/hc/en-us).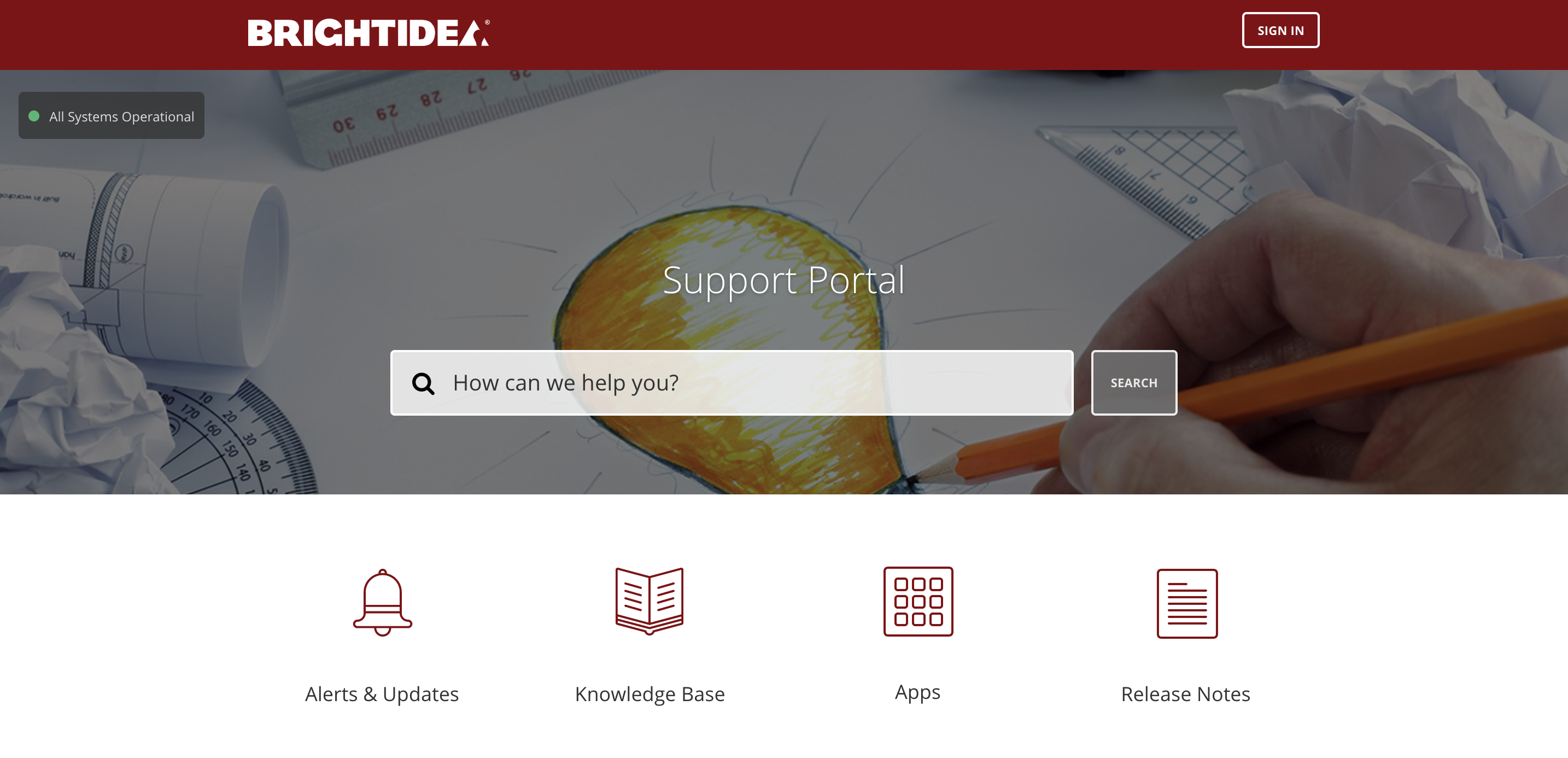 First, make sure you are logged in by clicking on the Sign In button on the Support Portal, or by making sure you are logged into your affiliate.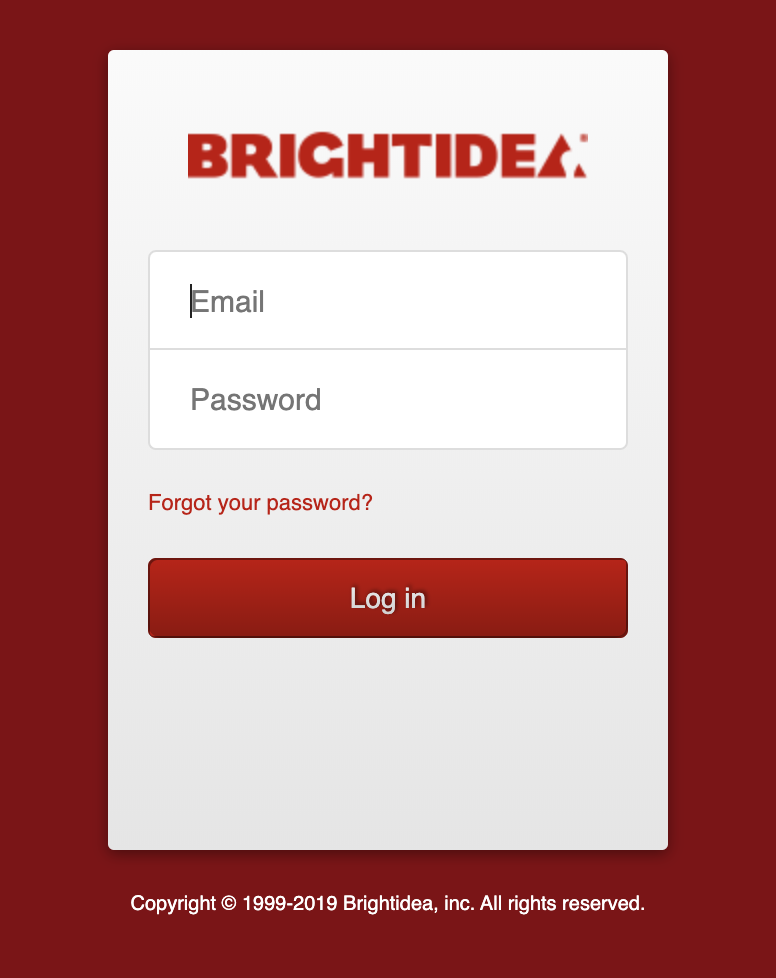 Once, you are logged in, you can scroll down to the bottom of the Portal Homepage, and select SUBMIT A REQUEST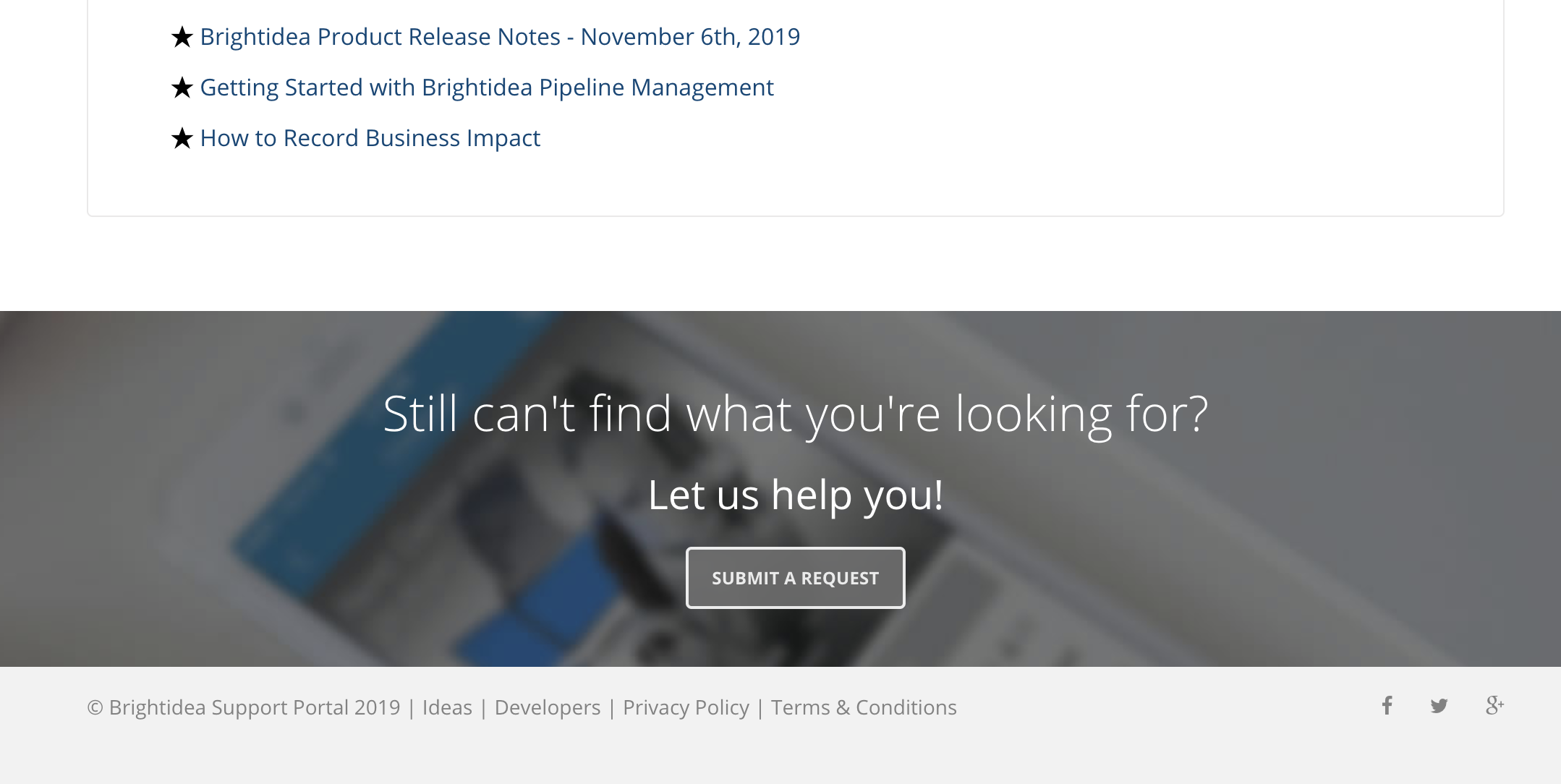 From here, this will take you to our Form that allows you to create a ticket on your experience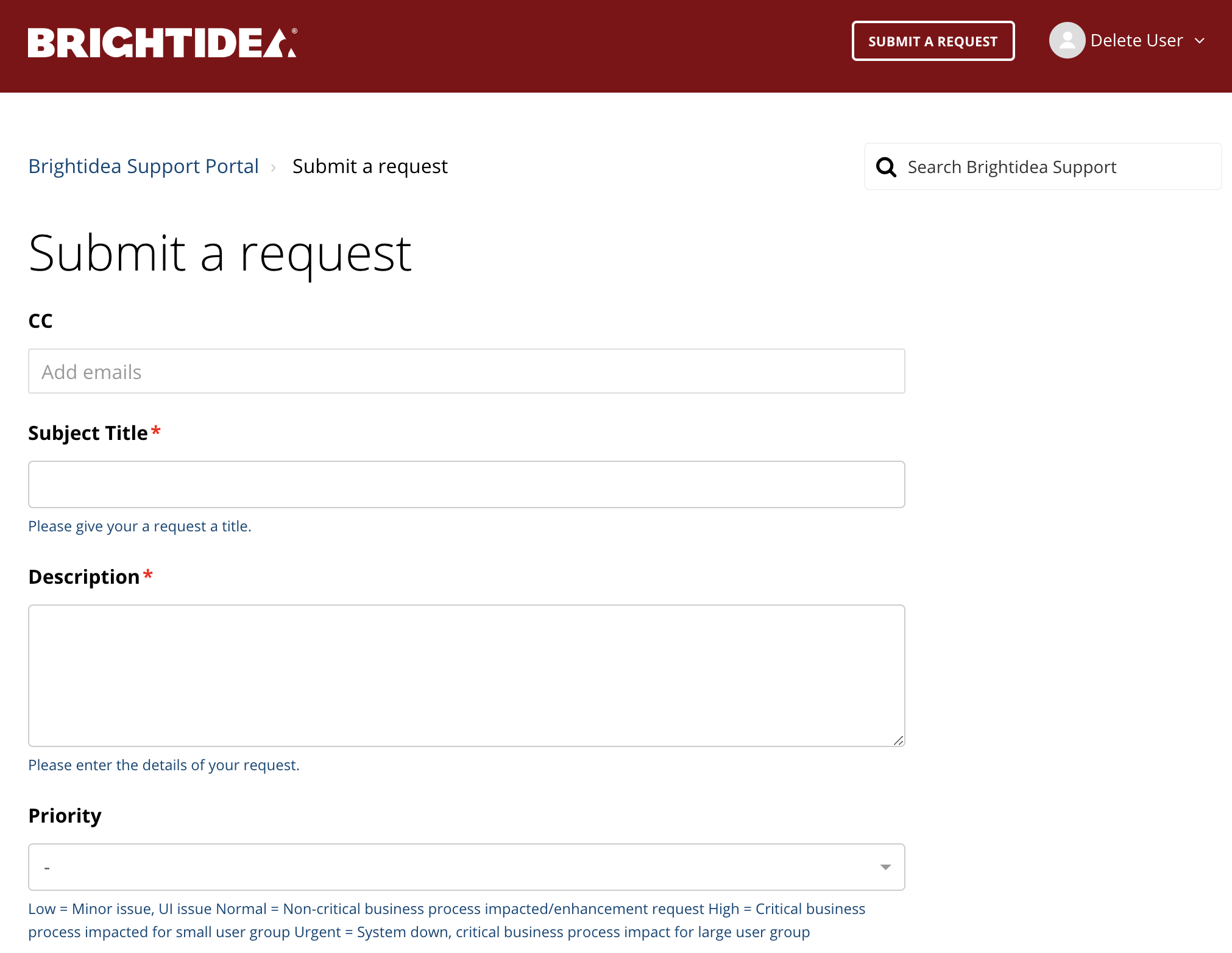 Please be as detailed as possible when filling out the form. The more information you provide, the quicker we can troubleshoot your issues.
Fields that are available -
CC: Add any email of people you would like to copy to the email thread. They will get an email for every exchange that is sent.
Subject Title: This should be a few words describing the issue at hand. This is also the Title of the email.
Description: This is the body of the email and should include all details and information related to the issue/request.
Priority: Let us know the urgency of your issue. If your issue is preventing you from completing what you need done, it will be sorted at a higher priority over an issue that is minor.
Allow access to your Brightidea site to better serve you?: If you are concerned about exposing sensitive data to our Support team, please mark this as "No" so that we do not access any pages in your platform.
Ticket Type?: Let us know if you have a question on how something works or if there is a potential bug/gap in the platform.
System info: Providing the details on the browser you are using and the version lets us know where the conflict may occur.
Affected URL: This allows us to quickly access the exact page you may be seeing an issue. If this is filled in, it quickly tells us to check this page first for the issue.
Attachments: Screenshots of your issue are very helpful for our Support team as well. Our Support team will only have the information that you provide to them, so the more details, the better!
Finally, once everything is filled out, hit the Submit button to send our team an email