As of the 2023 Summer Release, administrators now have access to Setup option logs, which will track system- and initiative-level setup option changes for the previous 90 days. This allows administrators an easy way to troubleshoot issues that may have been caused by options being enabled or disabled by other users.
System administrators can enable this feature from System Setup > Beta > Settings Logs.
Once enabled, every time an administrator saves a checkbox option in System and Site setup, a record will be saved to this log.
System and initiative administrators will see a new sub-tab under System Setup and Site Setup > Beta tab, "Settings Logs." From this tab, administrators will be able to generate a report, which will then be sent to their email account for download.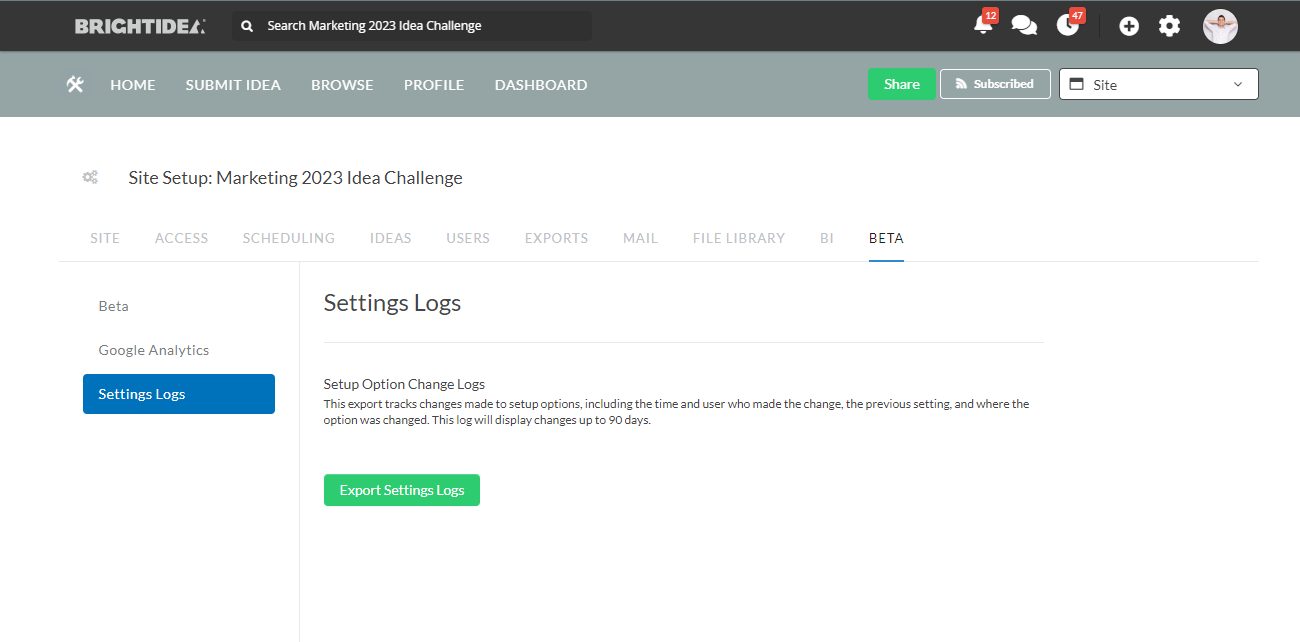 The Setting Logs report will include the below data for the 90 days prior to the generation of the report:
Page: Identification if it was in system or site settings
Option ID: ID number for the option
Option Code: Shorthand for the option
Tab: The tab where the option is found (e.g. Ideas tab in Site Setup)
Sub-Tab: The sub-tab where the option is found (e.g. Idea Boards sub-tab under Ideas tab)
Option Name: The displayed option name
Value: Whether the option was enabled or disabled
Updated By: User who made the change
Update Date: Date and time that the option was changed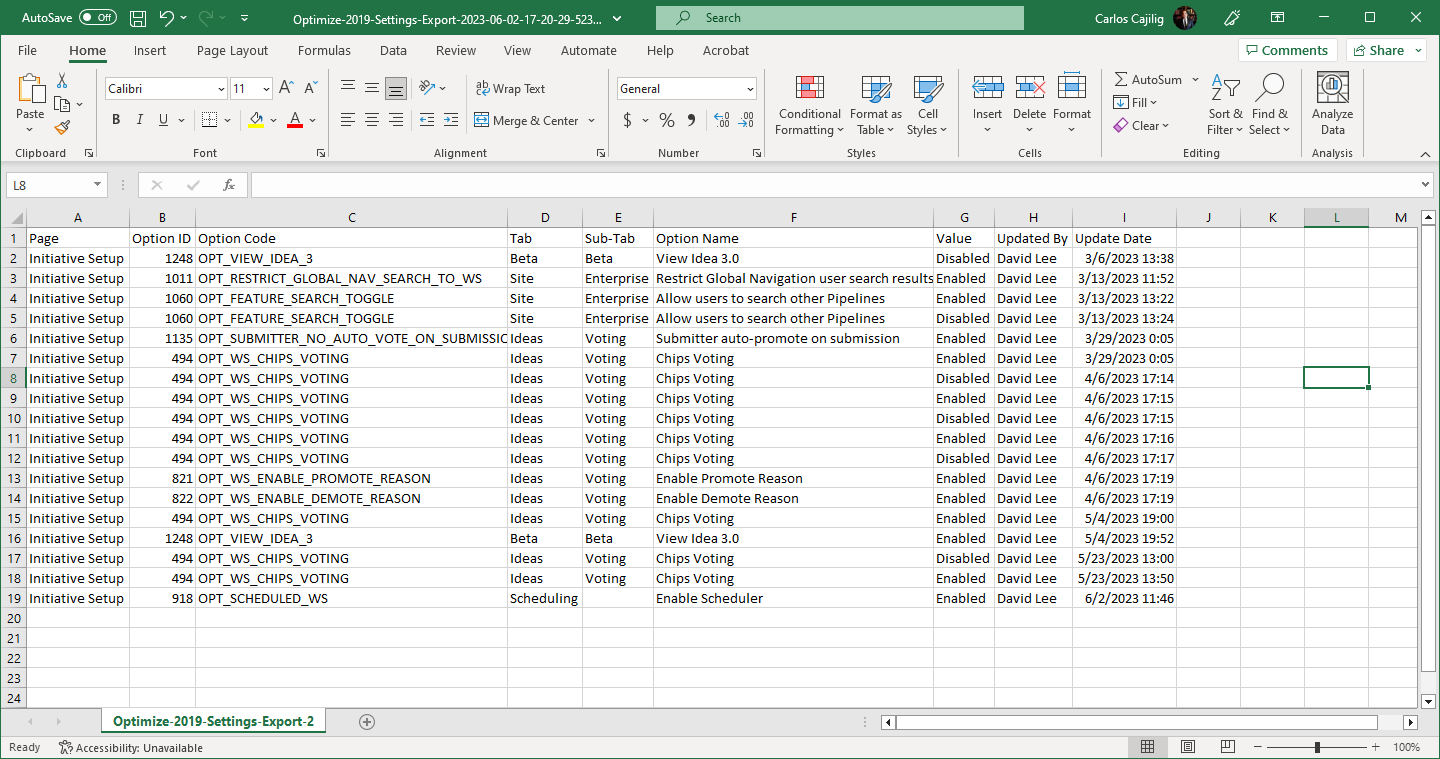 Please note that this report currently only tracks saved changes to checkbox settings. Other changes to settings, such as adding or removing statuses, or changes to radio buttons or dropdown menu options, are currently not included in this report.