Administrators can format their Dates to coincide with any custom format in their Brightidea. Under Enterprise Setup > General Settings or Site Setup > General Settings, turn on the option for "Enable Date Formatting". A field will then appear for Admins to apply a format that best works for your affiliate. Note: A Date format must be applied in the field, otherwise your Brightidea may think you are intending to display an empty date format.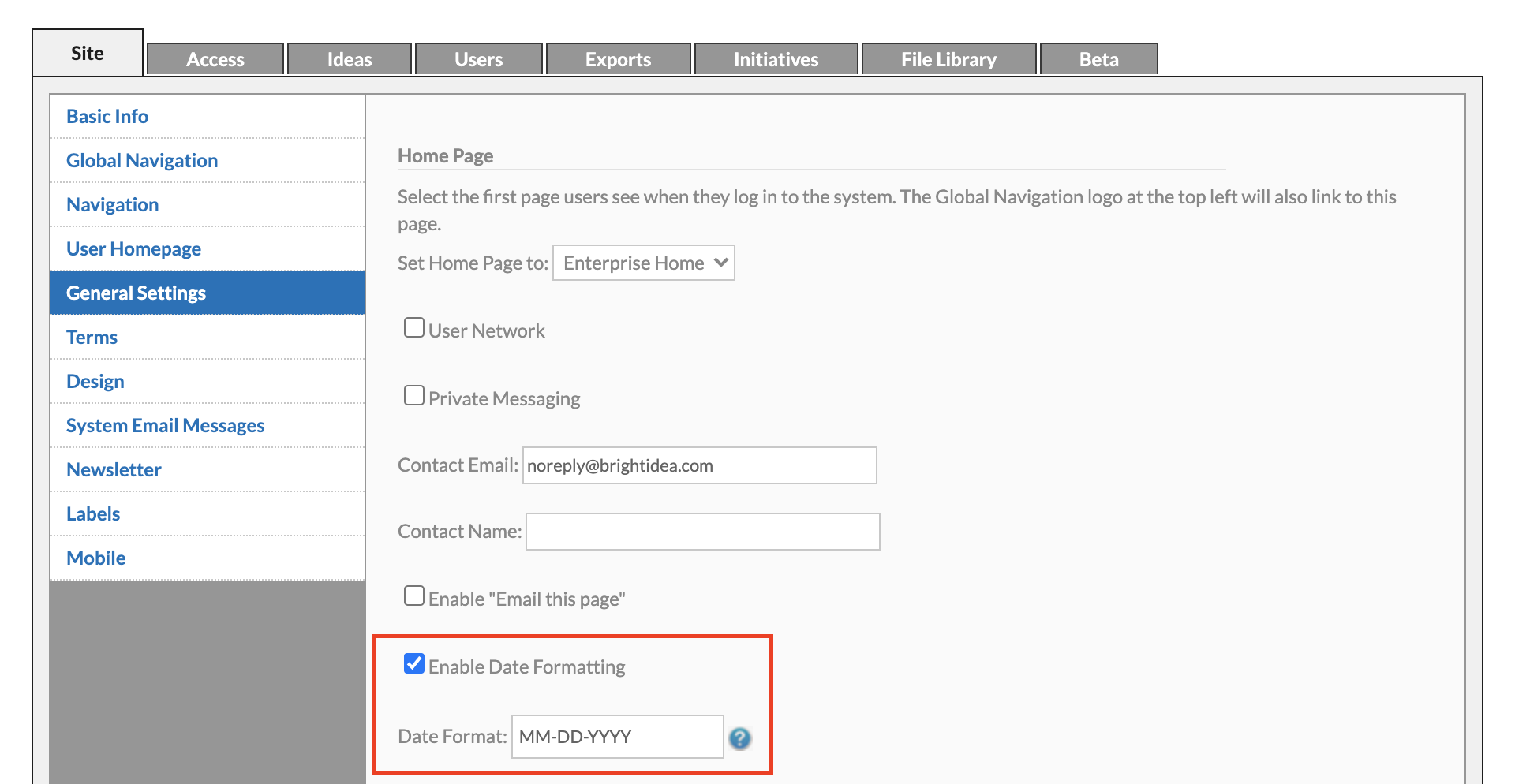 The format needs to keep in style of MM, DD, and YYYY. The format options Admins can choose from are listed as (Please be sure to apply the format with dashes):
DD-MM-YY
DD-MM-YYYY
MM-DD-YY
MM-DD-YYYY
YY-MM-DD
YYYY-MM-DD
The custom date format changed is reflected in most places like Submissions, Widgets, Idea Boards, and Setup area exports.
However, not all places that display dates support the custom date formatting options. Examples of this include back-end list views, e.g. Action Items, Lists, Dashboards.
Please Note: These dates will be reflected after a month's duration of activity. If a User submits an idea three days ago on April 20th, the date history will say "3 days ago". Once 30 days has gone by, the new format will trigger the April 20th date in all aspects of WebStorm.