Question:
Is there an IP restriction feature in Brightidea?
Answer:
Brightidea does have IP restriction beta feature that needs to be enabled on the Brightidea end. Please speak to your Brightidea Representative in order to enable this feature.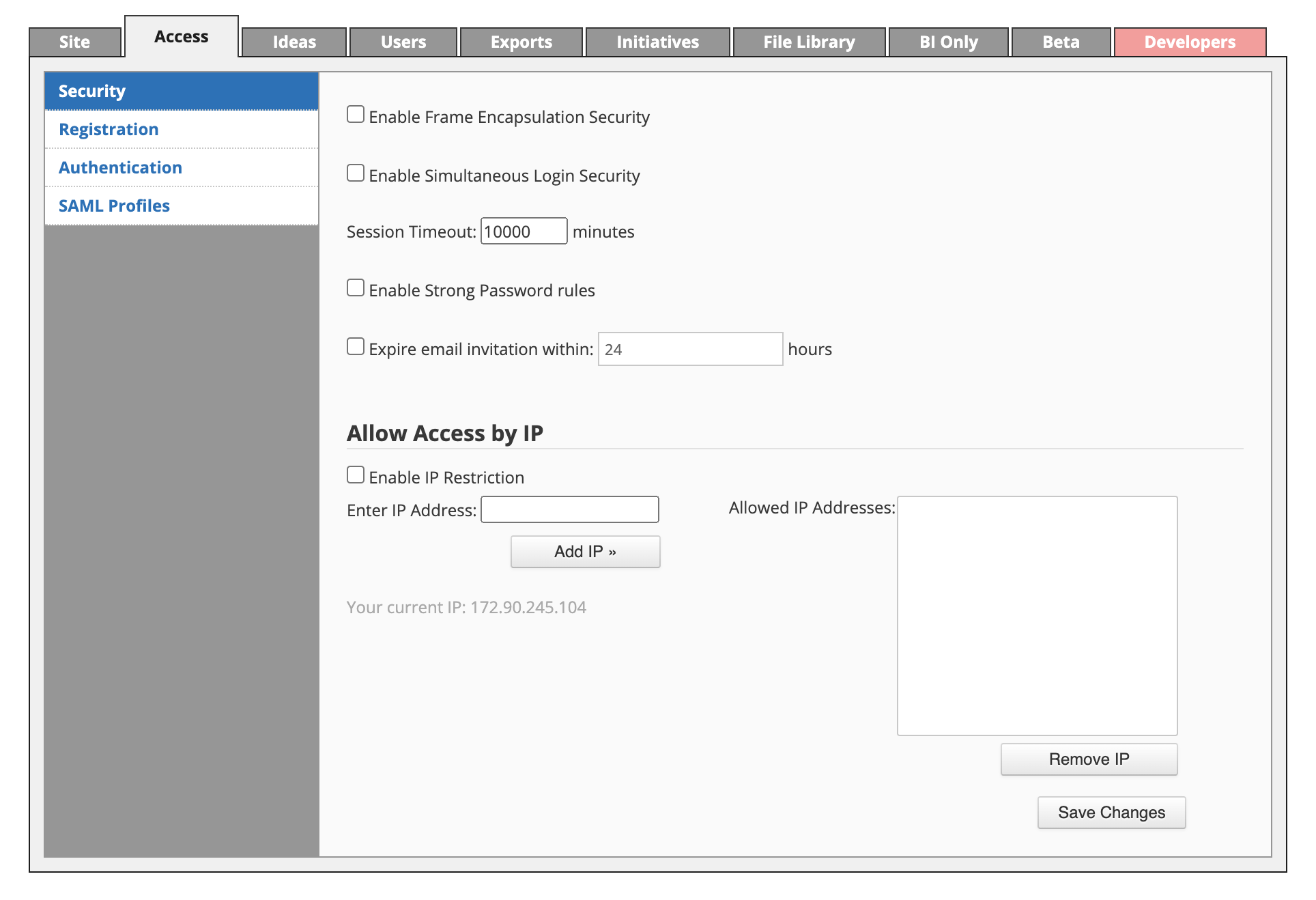 Once it is enabled it will show up under Enterprise Setup > Site > Security
It excludes any Initiative or System Admin, depending where you are logging into - please make sure to add your own IP address first!
The IP restriction will not kick in until the user logs in on their next visit
You can add as many IP restrictions as you need to.
NOTE: You MUST add our host name (smtp.brightidea.com) and/or these two IP addresses below to allow emails to be sent out and some other Brightidea functionality to work correctly if using IP restrictions on your Brightidea site:
52.1.235.217

52.1.252.231