The Brightidea 'User Import' feature will make the import process of your users very simple and easy.
Please navigate to Enterprise Setup > Users > User Import: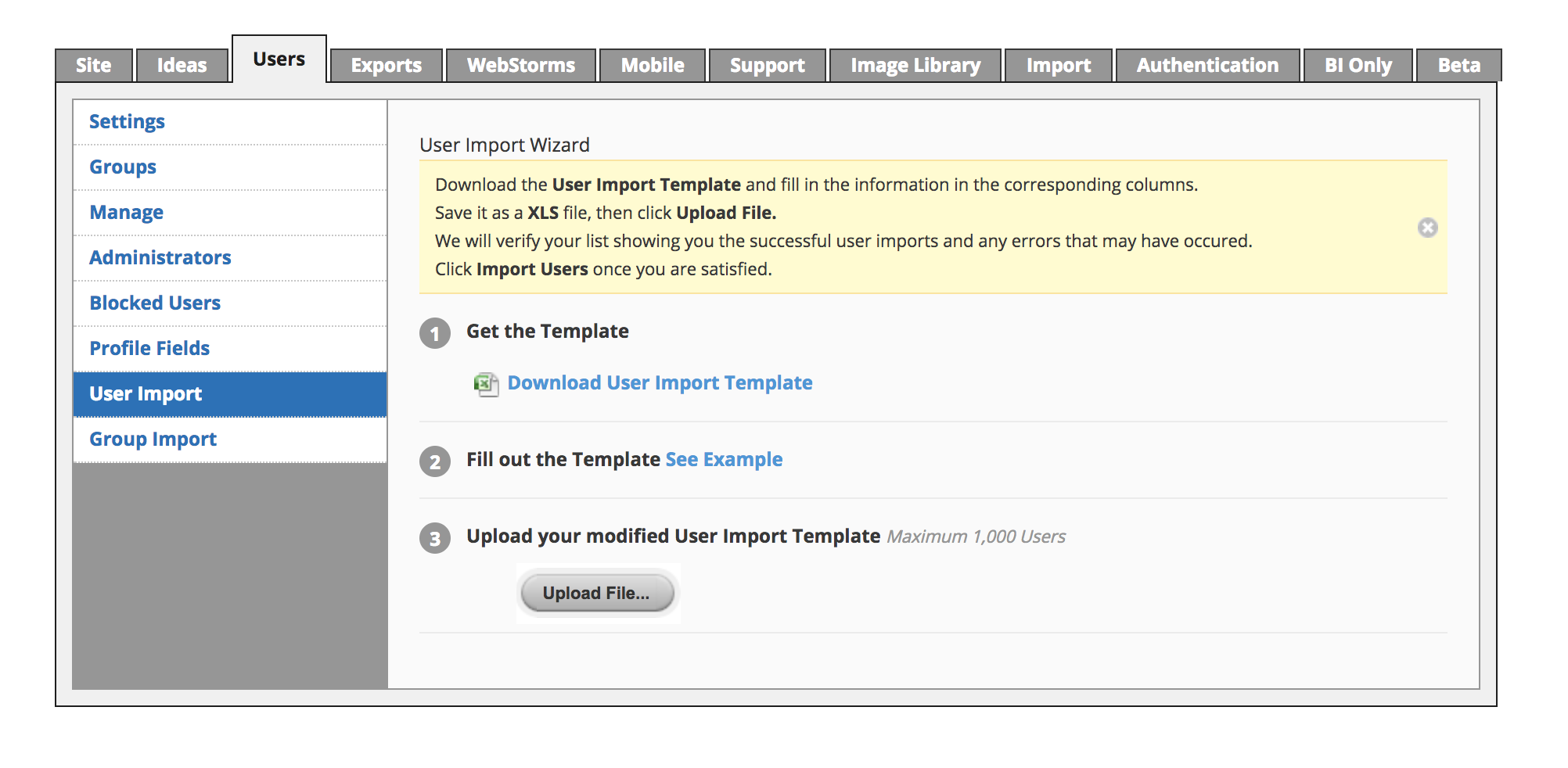 How to import users:
First, we need the default template to fill out.  Download the template into Excel and make sure everything is correct.

Please check that email and screen name are confirmed!
Please remove all spaces and special characters from email addresses field.

Confirm the settings of the Excel template. 

Make sure the administrator saves an .XLS file
Below is a sample a correct .xls template:
Save the file to desktop

Select Upload File and select the recently saved file.
Once selected, the User Import will automatically scan the import and give the administrator a preview before finalizing the import: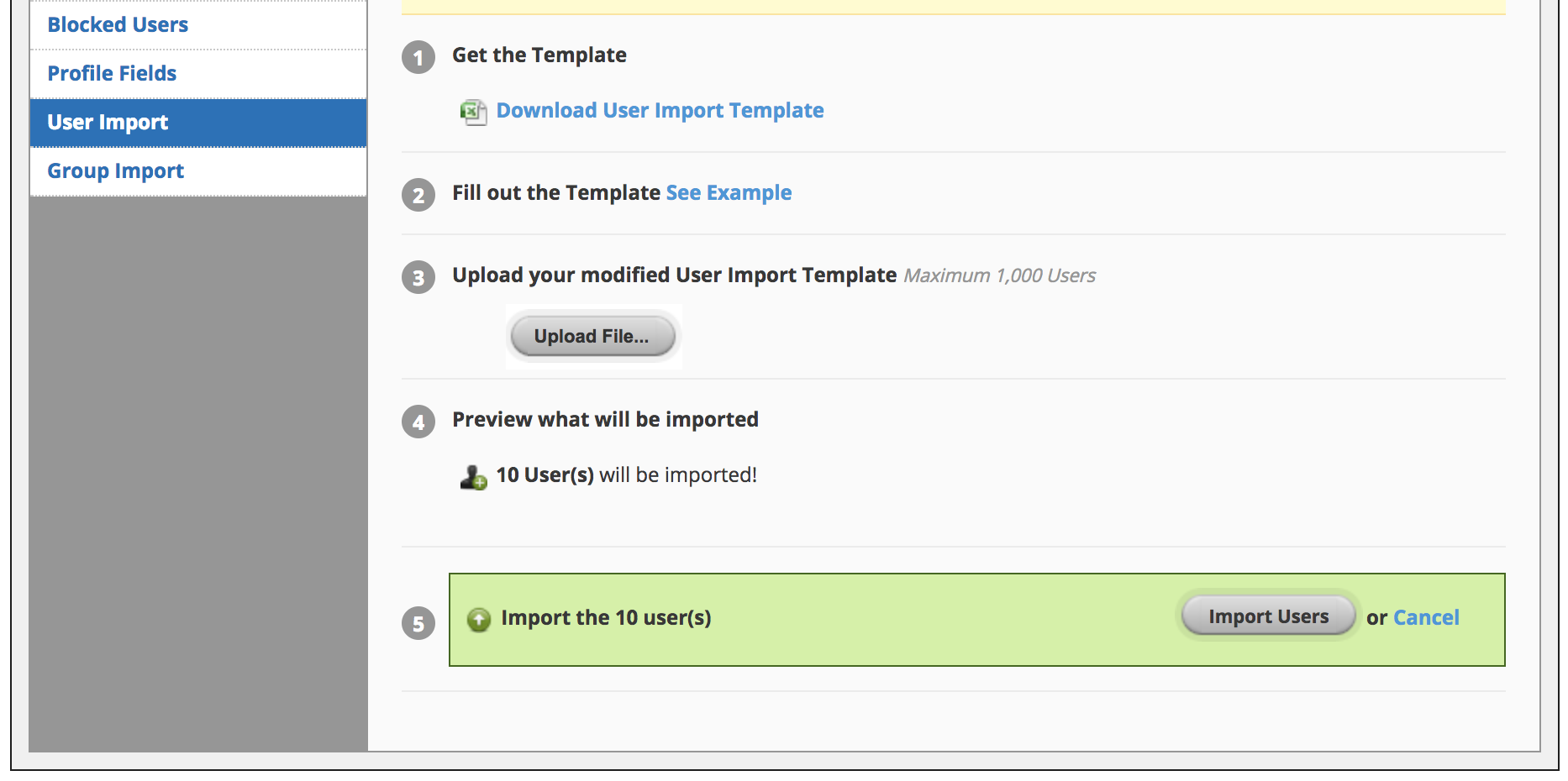 Select "Import Users" to complete!
The administrator will receive a popup status and verification when all set.

Important things to Note:
Additional Profile Fields can be imported via User Import
Administrators can upload profile images within the User Import.

In the template, there is a column for 'Profile Photo URL'.
The administrator can enter in a publicly accessible URL that leads to the respective users' photo
This photo cannot be an internal URL from your organization if it requires authentication to view.

If the administrator does not want any photos to imported, please leave all cells empty.

The Import Wizard will prompt the administrator if it finds duplicate emails already in the system or error'ed email addresses.
Brightidea recommends no more than 500 rows per each import to alleviate any delay into importing.
No emails or triggers are sent to anyone - once users are imported.