Does leadership want to increase employee engagement? Our Discuss app ignites dialogue and measures engagement among a large number of employees about an important topic.
Read below to learn more about this process and how to progress through the pipeline.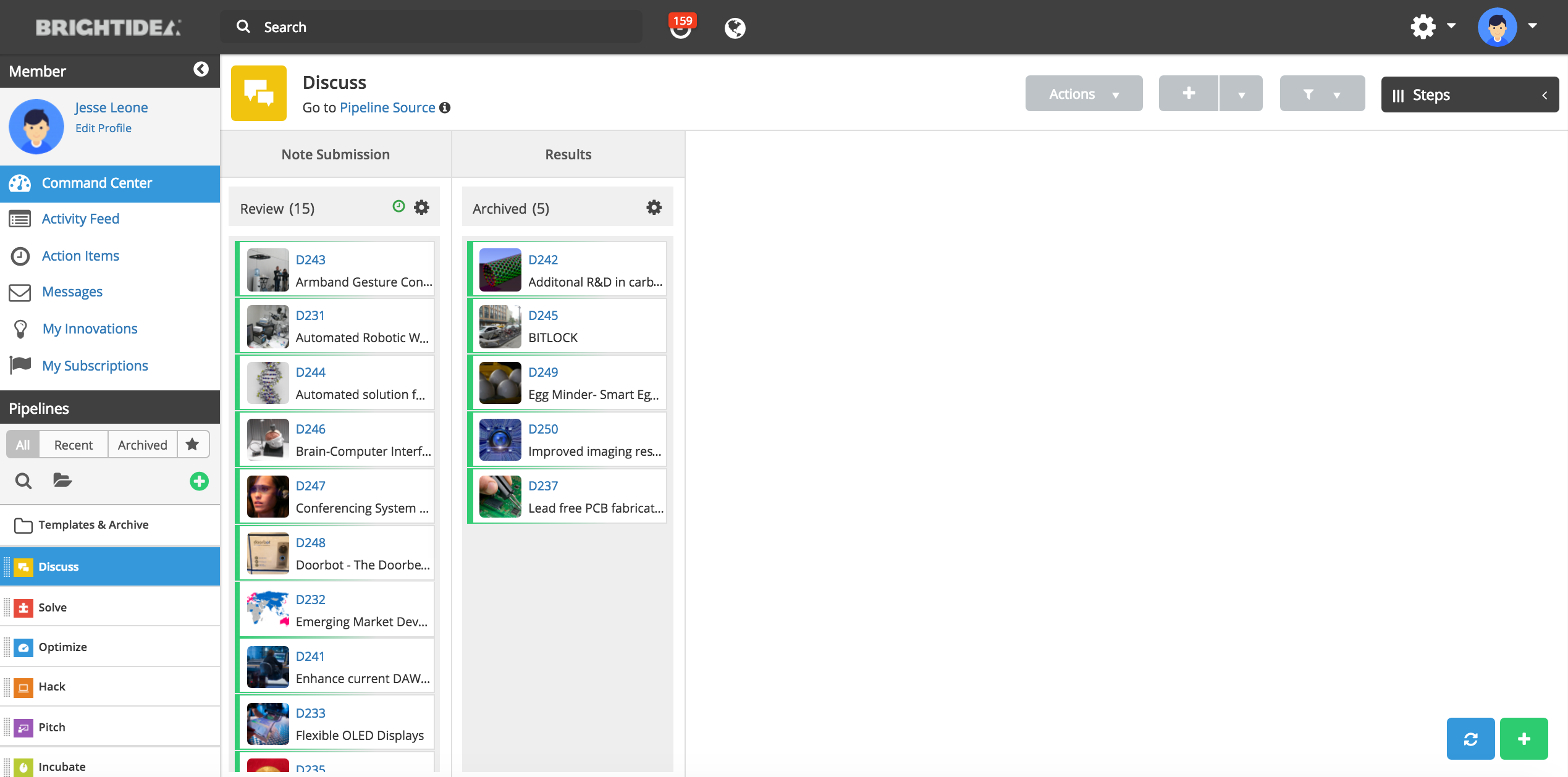 Table of Contents
Getting Started
To quickly recap on how to create your Discuss forum, navigate to your apps screen, and select the Discuss app.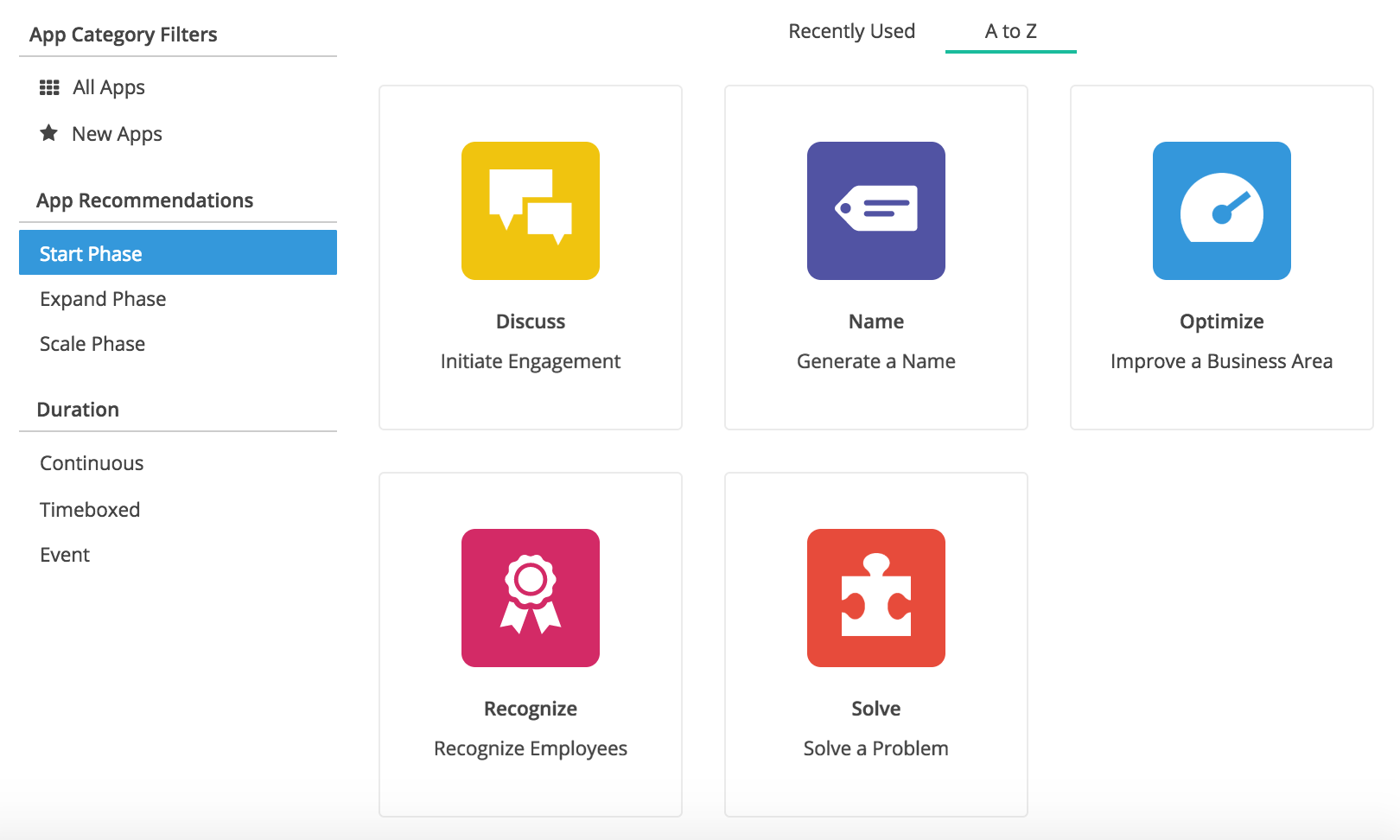 Once there, select "Set Up a Discuss Forum"
Fill out your title, description, audience to complete the wizard.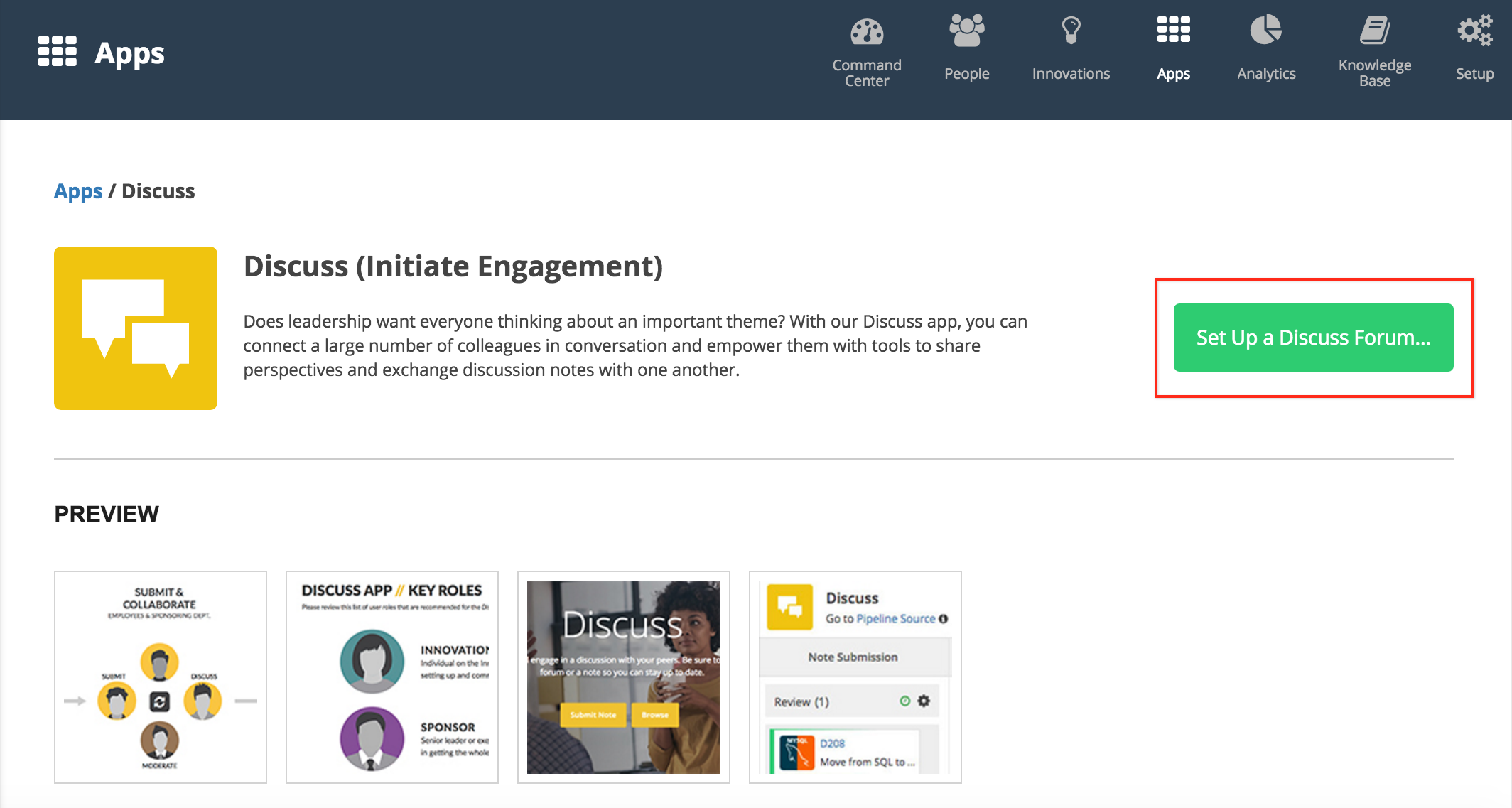 Site Home Page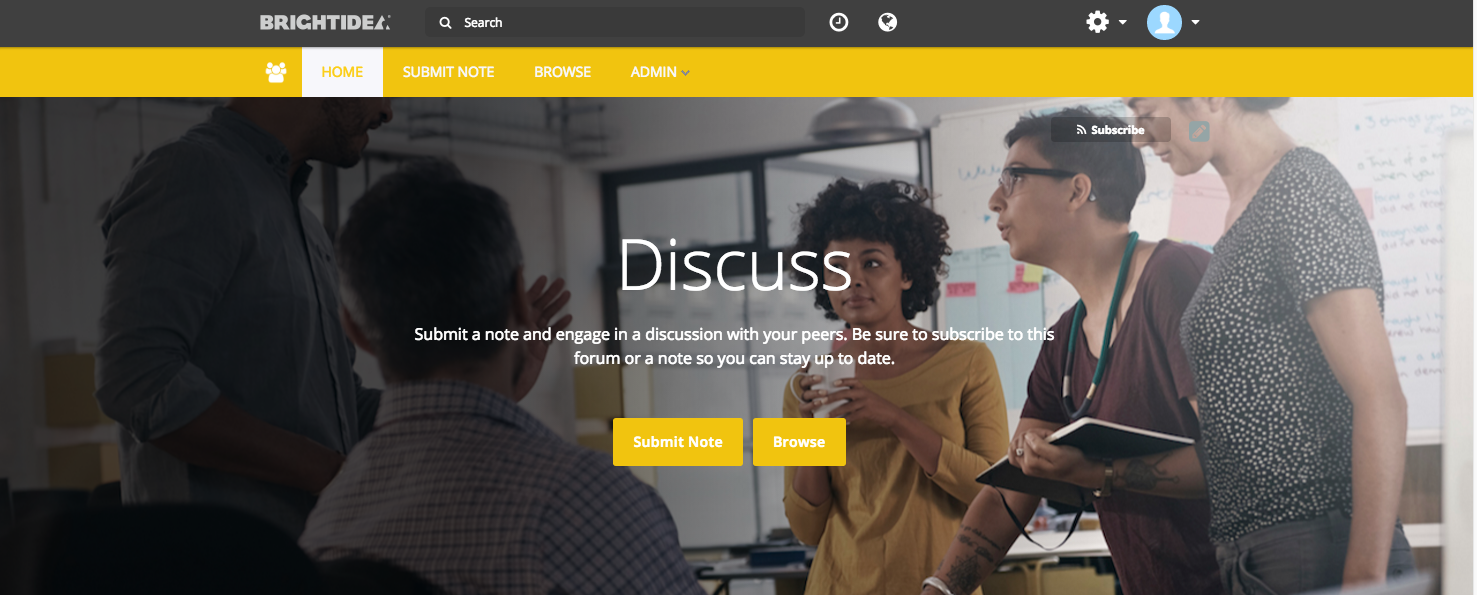 Pipeline Steps View
After successfully creating your Discuss app, you will see that it comes with preconfigured

stages

and

steps.  
To navigate there, select Admin --> Manage Pipeline

For a quick recap on the overall Discuss process, refer to this process overview here.

The Discuss backend pipeline configuration consists of the following: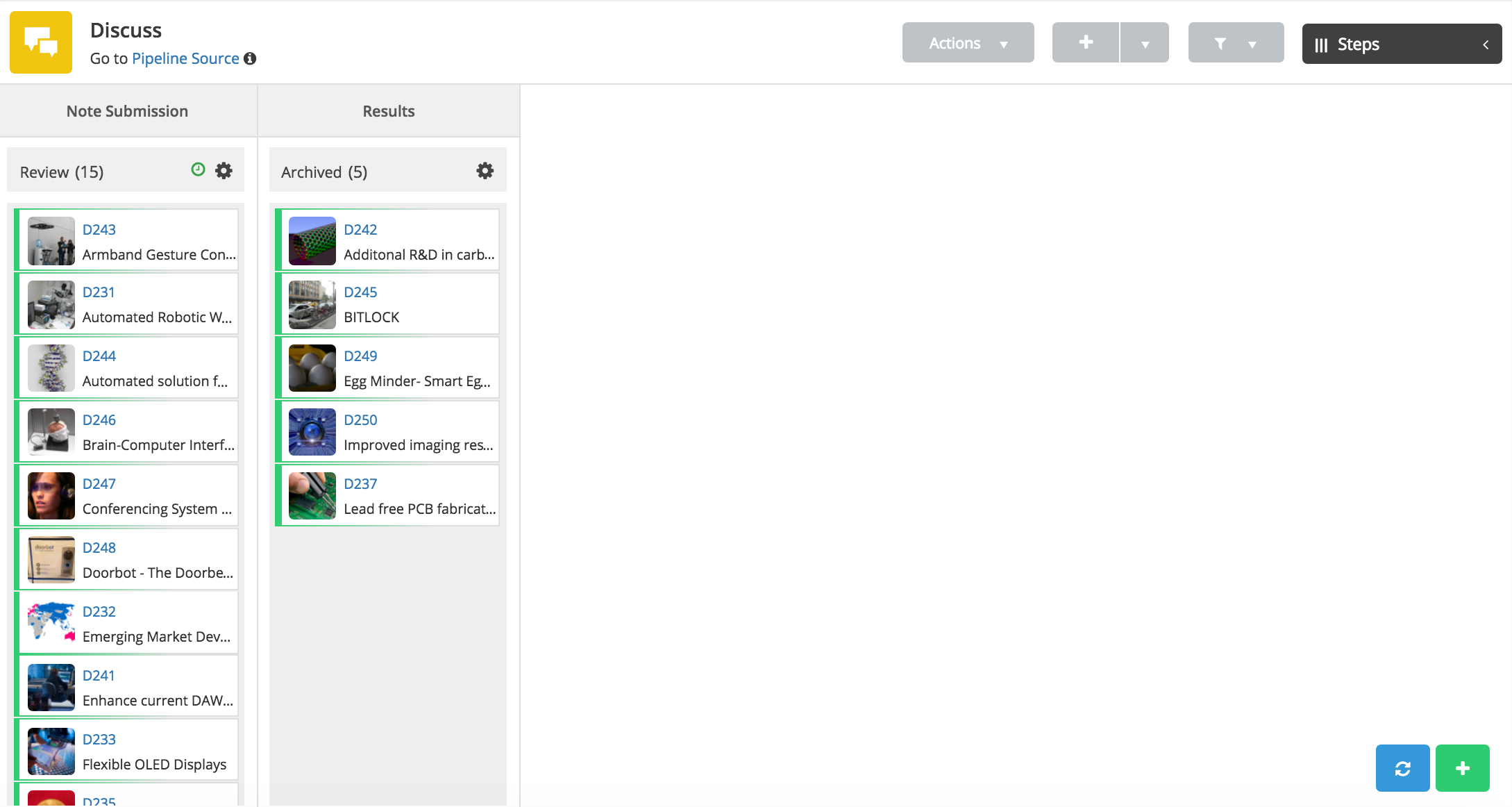 Note Submission
Review

Once a participant submits a note it will be put into the "Note Submission" stage. 
This step is preconfigured as a "Review" tool type 
The Discussion Moderator will receive an action item and be able to review the "Note" before selecting "Complete Review."
This step allows Discussion Moderators to review notes and make any necessary edits to submissions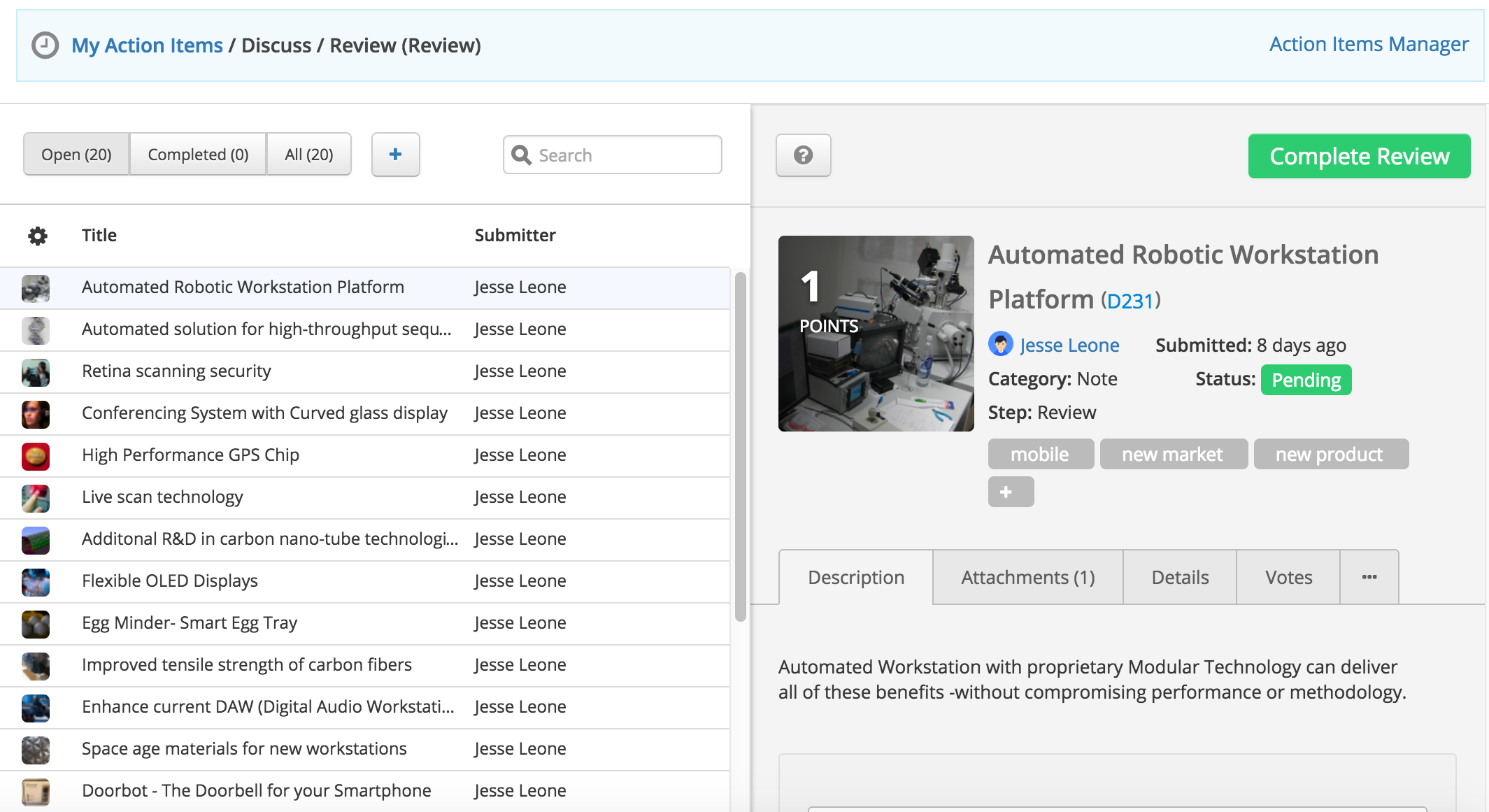 Results
Archived

After notes are reviewed they can be moved into the "Archived" step. 
There is no tool type pre-configured to this step
Discussion Moderators have the option to configure an additional tool type if they wish to add further evaluations to the Discuss pipeline.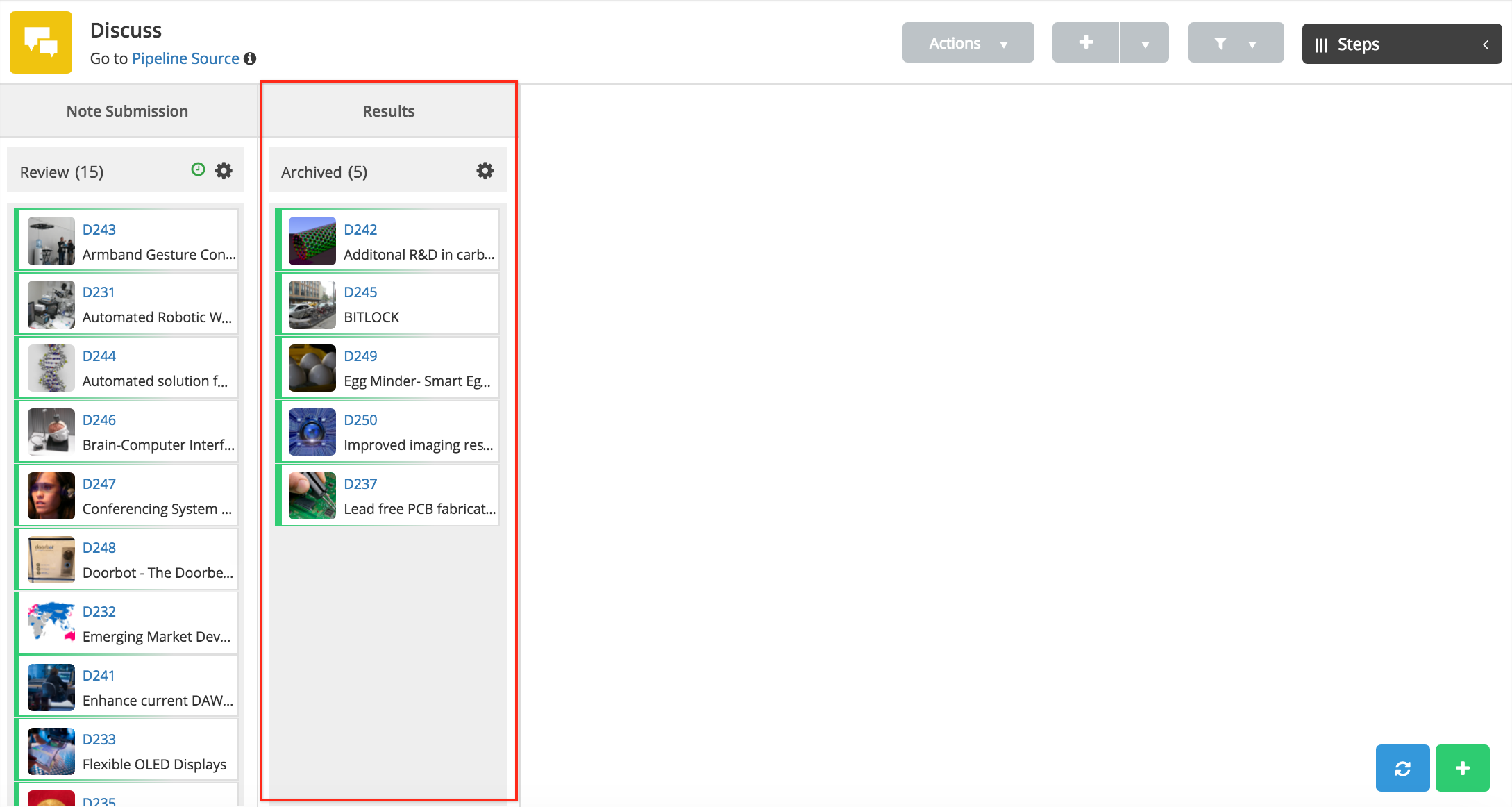 Please comment below with any questions or feedback, Happy Innovating!