Brightidea's Idea Box Pipeline is a quick-and-easy approach to collect any and all ideas related to a department or business area. This ongoing process gives employees and stakeholders a voice, while allowing leaders to build up a backlog of actionable ideas that can be integrated into their planning. Think of an Idea Box as a simple digital suggestion box for employees within a department.
The Idea Box is configured to take advantage of big ideas for the business as well as "quick win" ideas. When employees see small problems getting resolved, this encourages others to join and see the results themselves. A collection of Idea Boxes can enable every department in your company to build a simple and manageable idea backlog.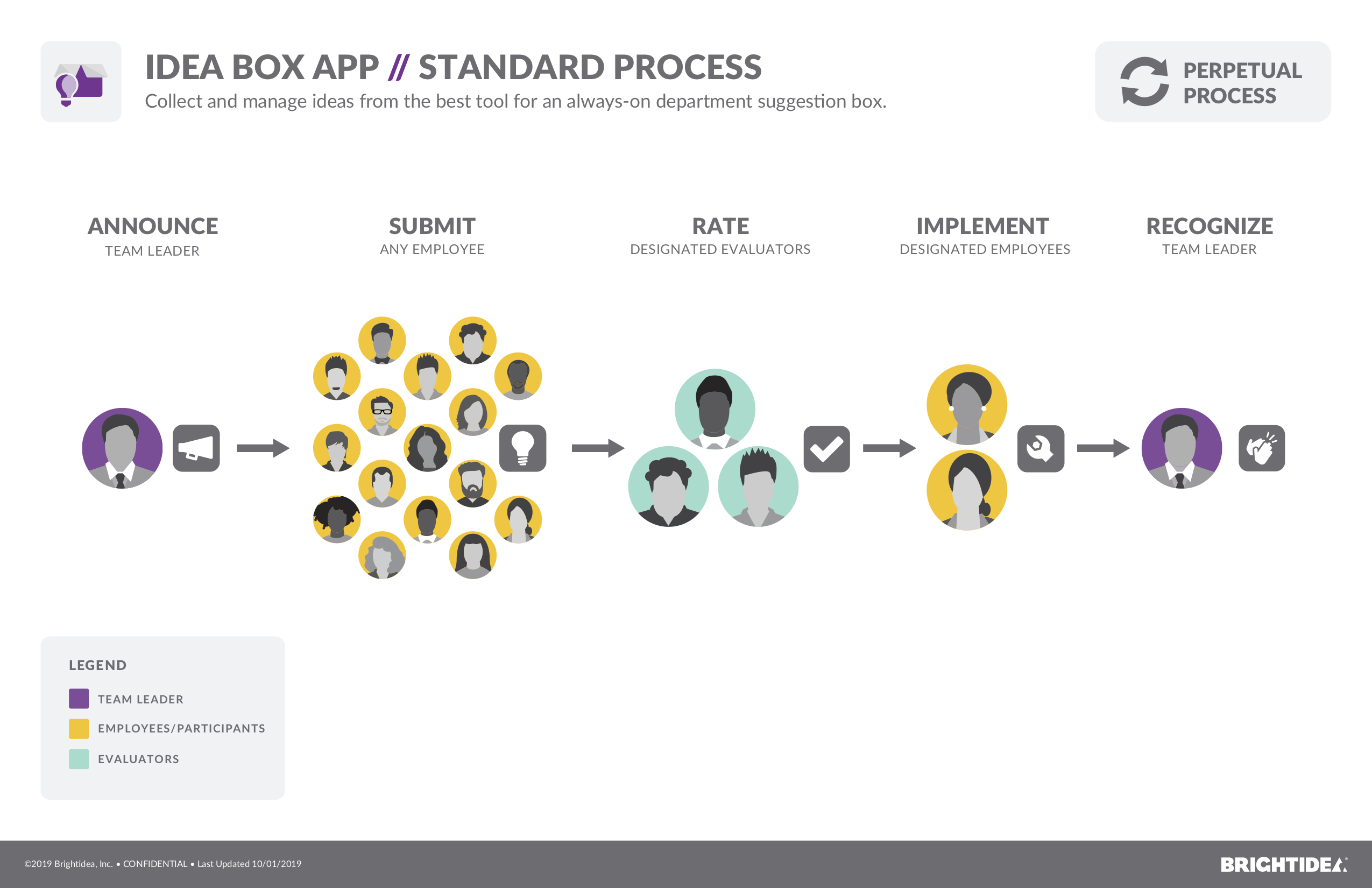 Table of Contents
Getting Started
System Admins can go to their Command Center > Products (or Apps) to create a new Idea Box.
Select "Set Up Idea Box". Fill out your title, description, audience to complete the creation process.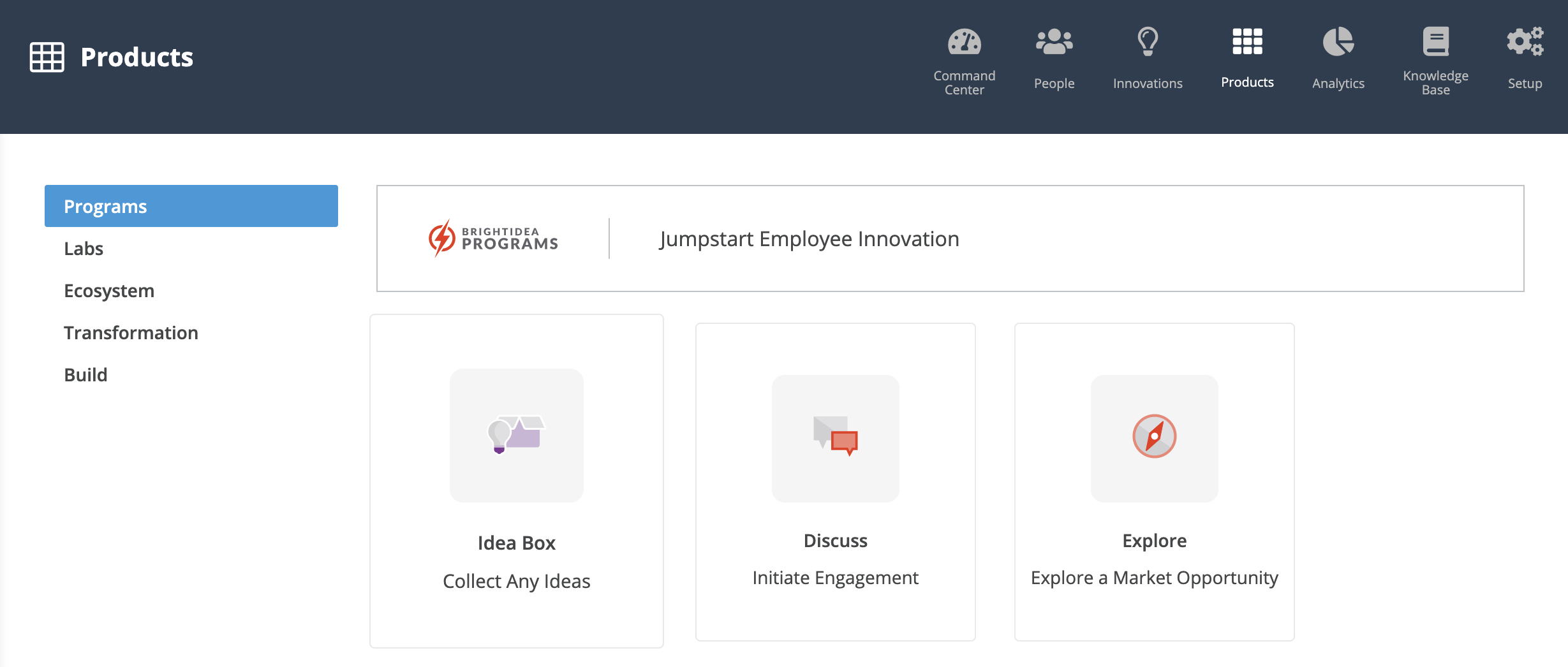 Site Home Page
Once you create your new Idea Box, you will be brought to the Homepage.
Here, you can update the site hero image, change your submission form, and more!

For more suggested edits, refer to our Idea Box Launch Playbook

from the in-product Knowledge Base

.
Review the list of user roles that are recommended for the Idea Box App in the Playbook.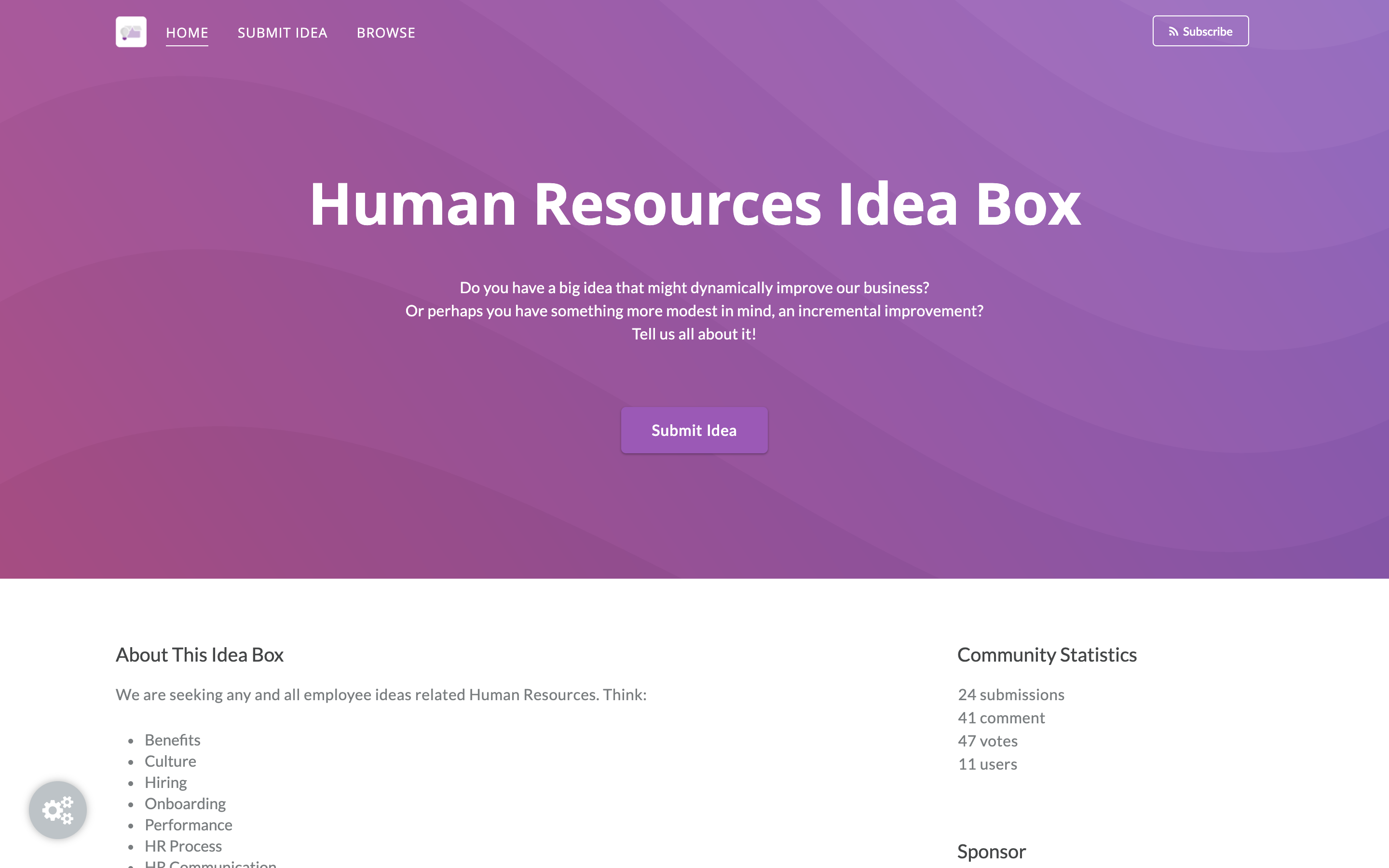 Pipeline Step View
After successfully creating your Idea Box, you will see that it comes with preconfigured

Stages

and

Steps.
To navigate there, select Setup > List/Steps (Pipeline View)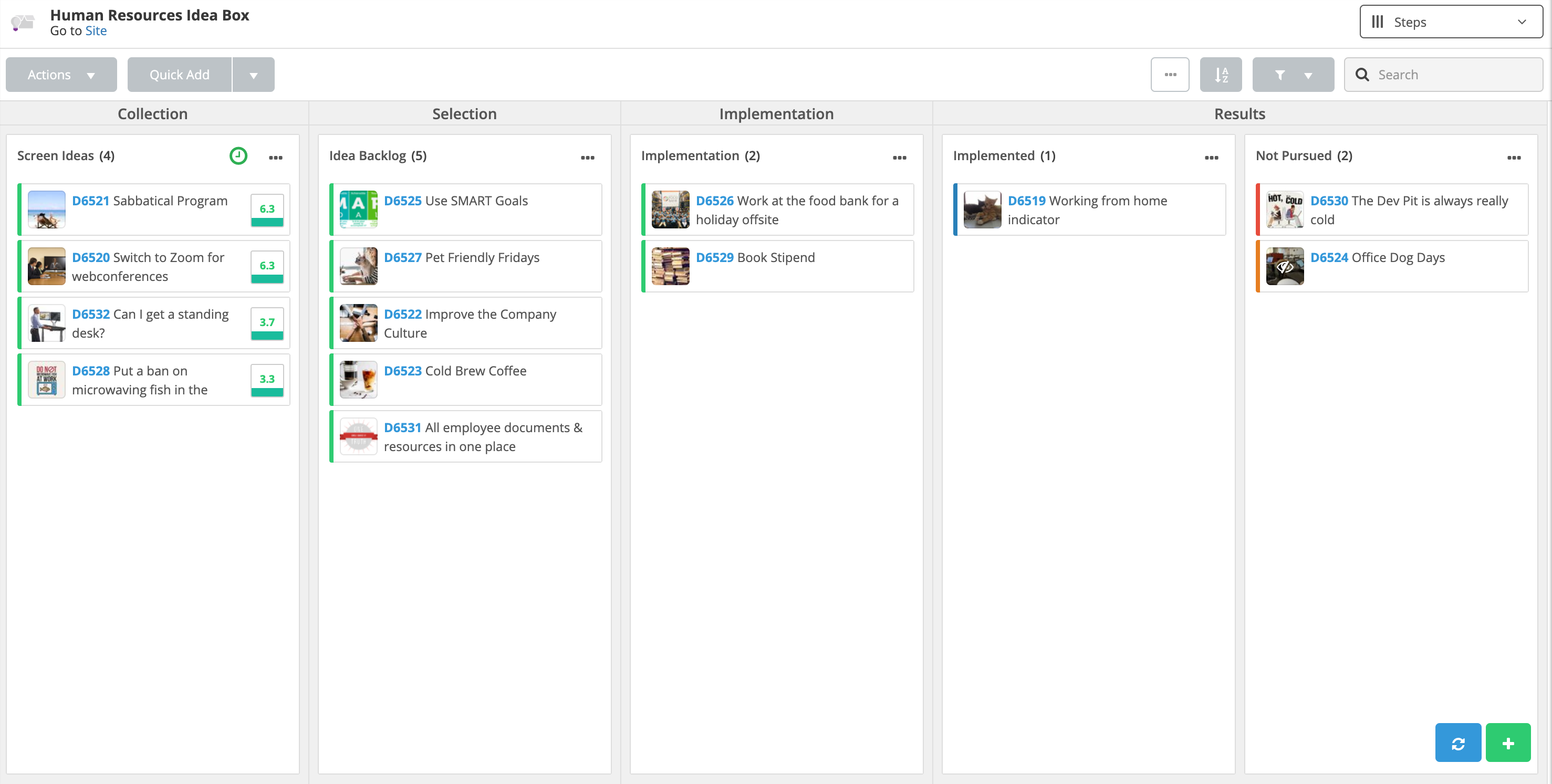 For a quick recap on the overall Idea Box process, refer to

the process diagram in the in-product Knowledge Base

.
The Idea Box process flow consists of the following:

Screen Ideas
Idea Backlog
Implementation
Implemented

Not Pursued
Collection
Screen Ideas

As ideas are submitted, they trigger a Single Scale screening process that serves to rate and review submissions.

It is important that the evaluator has as much information as possible to competently assess the idea. Evaluators can message the submitter directly or use the comment section to gather additional info.
Selection
Idea Backlog

Most ideas will be transferred to the Idea Backlog for ongoing collaboration. Participants will be able to vote, comment, and engage with ideas while they are in the backlog.
Implementation
Implementation


Occasionally, "quick win" ideas from Screen Ideas step will be accelerated to the Implementation step

Periodically, the team leader(s) will want to select ideas from the Idea Backlog for Implementation. This is often integrated as part of standard business cycles.

Check in regularly to make sure the idea is still progressing. If the status of the idea changes or stalls, make sure to move it into the correct action step.
Results
Implemented

Once the idea is implemented, move it into the "Implemented" step and track the actual business impact. Make sure to collect all reported benefits—from hard financial numbers to soft benefits like employee satisfaction—to track the success of the individual idea and overall Idea Box process.

Not Pursued

Ideas that are not considered for Implementation will be moved into a 'Not Pursued' Step. Data for these Ideas can still be tracked and recorded.
Advanced Idea Box Notes
For Admins using the Advanced Idea Box, there will be an additional Step configured for Development evaluations. This Step is preconfigured with questions around what the problem is addressing, attempted resolutions, proposed idea, and benefits for customer, department and company.