Brightidea Product Release Notes - Fall 2017 Release!
Brightidea's most recent software release took effect on Wednesday, October 10 2017, 2:00 PM PST. If you have received these release notes via email, this post may be truncated. To read complete documentation, please visit the Product Release Notes forum in the Brightidea Support Portal.
For an overview of our Fall Release, see our blog post here. The following updates and improvements have been made:
New 'Team Workspace'
We've implemented a new space for teams to collaborate on innovation projects. This space includes areas for 'Milestones', 'Tasks', 'Business Model', and File Sharing!
Learn more here.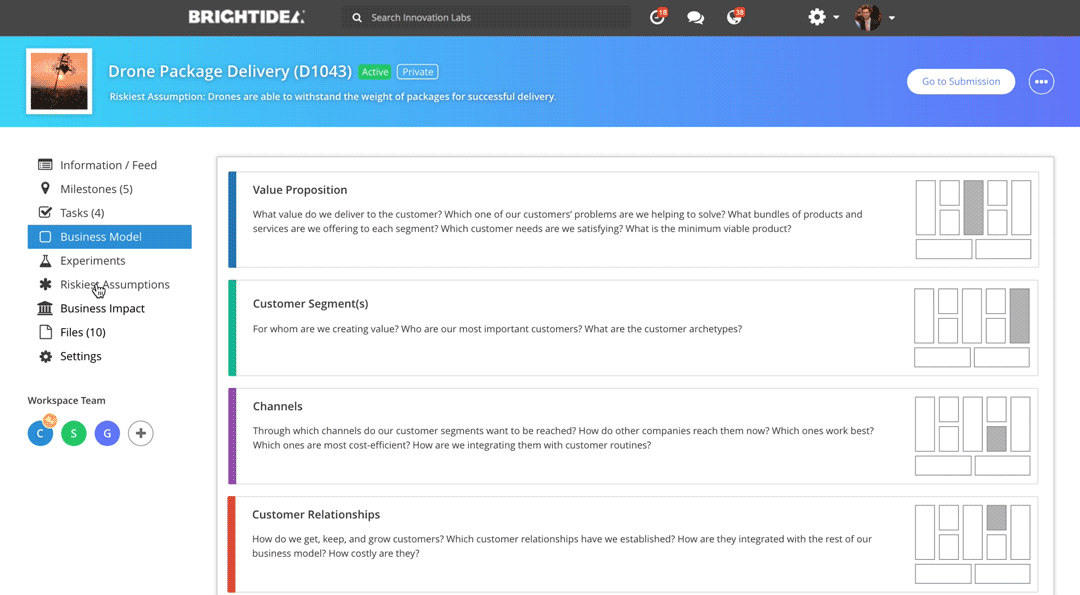 New Business Impact Tab!
Administrators will be able to track costs and benefits to their projects, as well as see both projected and actual impact. Capability for attaching documents is also available.
Learn more here.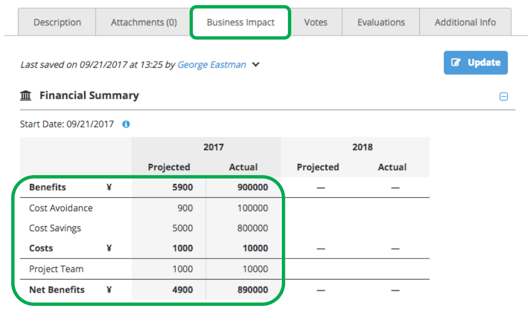 New Business Impact Dashboard!
Visualize all recorded business impact from all your innovation projects, both projected and actual, for each initiative.  We added functionality to track against goals as well. 
Learn more here.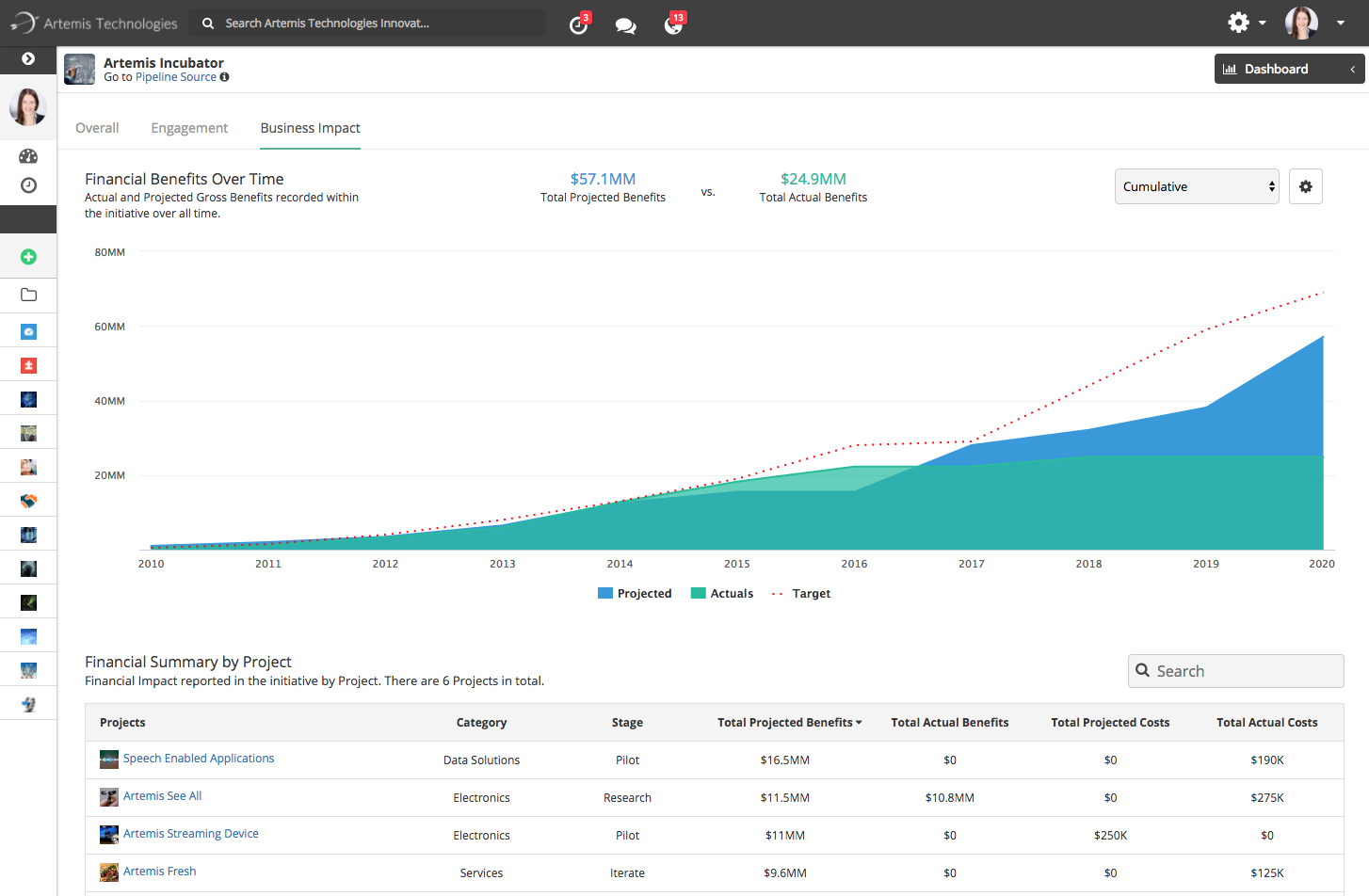 New Project Gallery / Idea Boards 3.0!
We've upgraded our Idea boards capabilities to include more filtering, and easier navigation.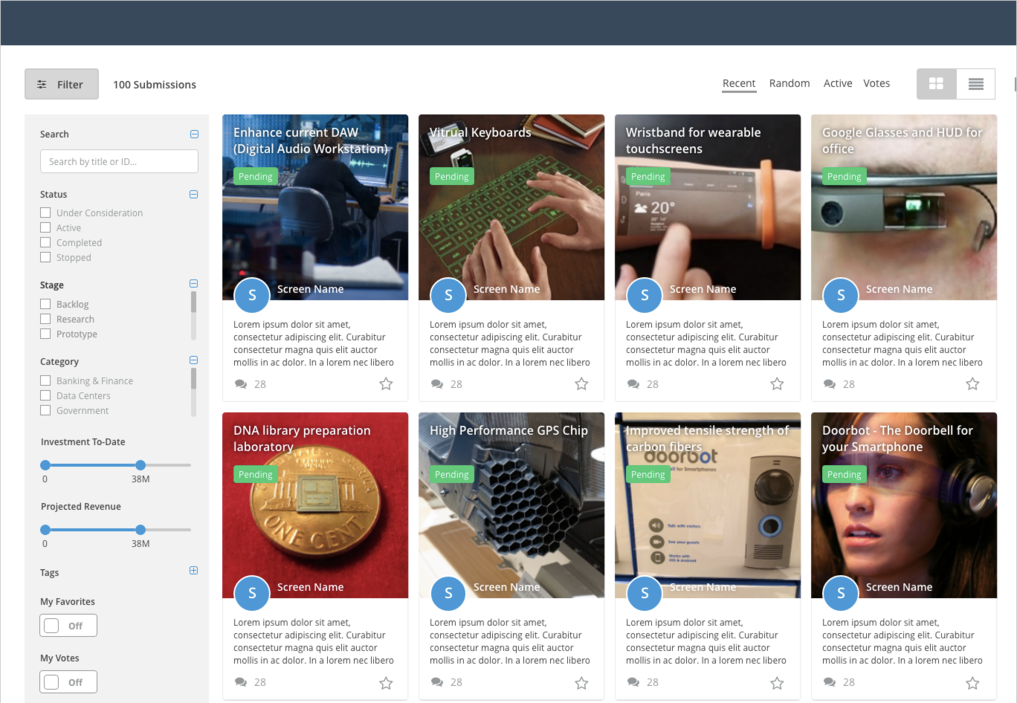 Solve App Updates
Learn about all the new updates (including Challenge Q&A, Challenge Home Page design, Affinity Score, and more) to the Solve app here.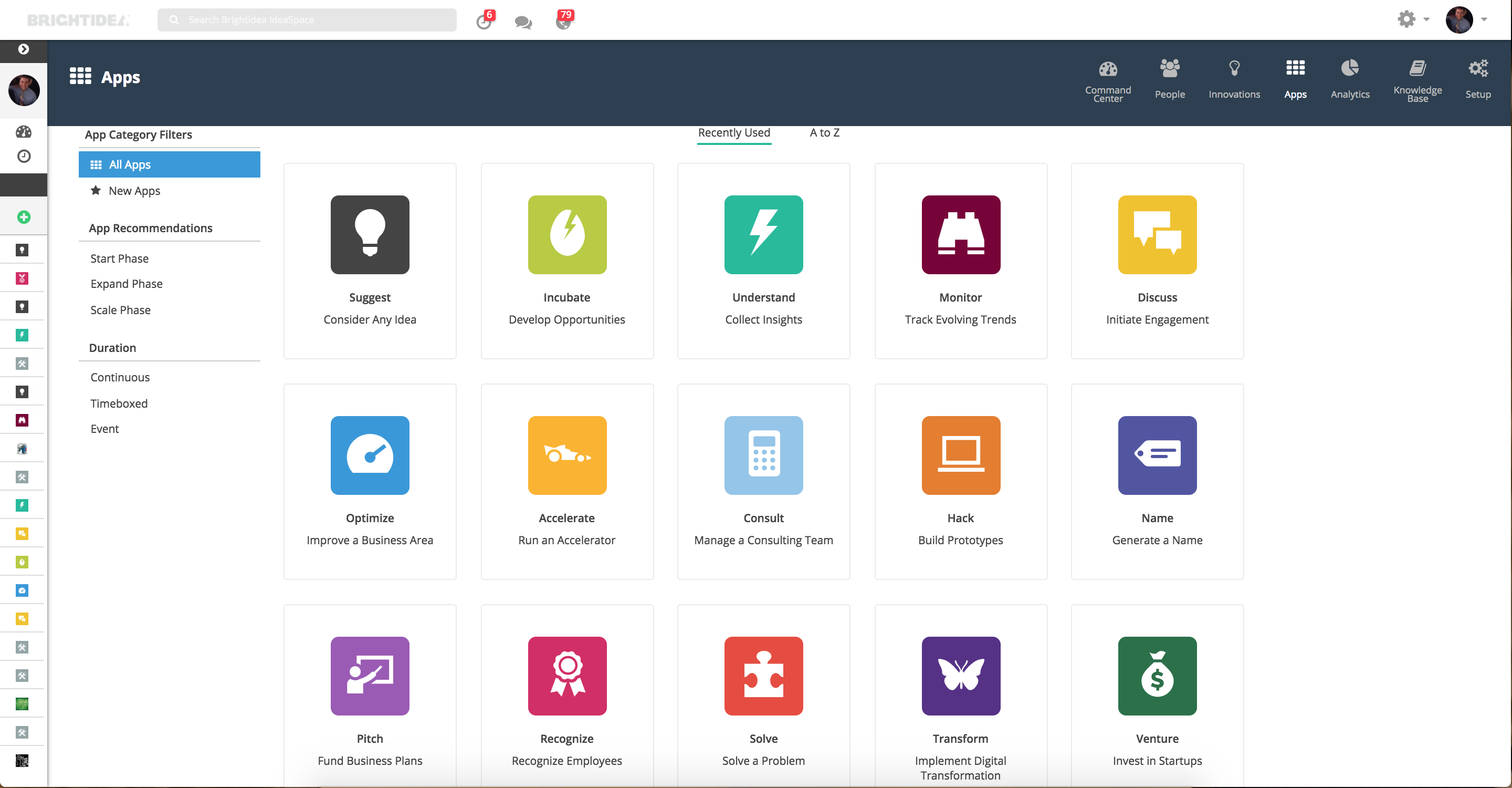 6 New Apps Available on your Apps Screen:
The Consult App helps your internal consulting team focus on projects with the greatest ROI and measure the business impact from their engagements.
The Transform App helps your digital transformation team focus on the most promising project opportunities, oversee implementation, and track financial impact.
The Accelerate App helps your corporate accelerator guide startups through program milestones, from mentor selection through presenting at Demo Day.
The Venture App helps your corporate venturing team keep track of investment opportunities, from initial evaluation through due diligence, to exit.
The Name App helps you crowdsource and evaluate names for projects.
The Recognize App helps you crowdsource nominations and select winners for your employee recognition effort.
Action Item Updates
Auto Cancelation Updates to Action Items: Cancel open action items when submissions move out of a step.

Recurring Reminders Capability: Send email reminders to assignees after X days of inactivity.

Action Item Escalation: Notify recipients when an action item hasn't been completed in any amount of days.
Other Updates:
Updated Apps Page design.

Steps View Step Results - All pipeline with Single Scale, Development, and Scorecard tool types are now going to show scores or checkmarks on steps view. This applies to old and new pipelines.

Forward Idea to Category in Find Owner - All Suggest pipelines (existing and new) will have the ability to forward an idea to the category owner.

Enable Assign Idea Owner As Development Lead - All pipelines (existing and new) will have the ability to assign the idea owner as the development lead (but only when Find Owner step is also in the pipeline)

Development Field updates - All pipelines will display development fields to admins and evaluators on all views.
If you have any questions about these updates, please let us know. And stay tuned for more – our next release is scheduled for October 25th, 2017. Happy Innovating!