This article is for Submissions that have already been created (applying videos to View Idea page). If you would to know how to add videos to Post Submission pages, please see our support article here.
Videos are a great way for Users to share information within their Submissions. Brightidea offers a few options to your Users, let's find out what they are...
Option 1
YouTube / Vimeo embed codes
Users can take a video from YouTube or Vimeo, copy the embed code, and apply it to the Description of their Submissions.
1. Find your video from YouTube or Vimeo
2. Right-click onto the video and choose "Copy embed code"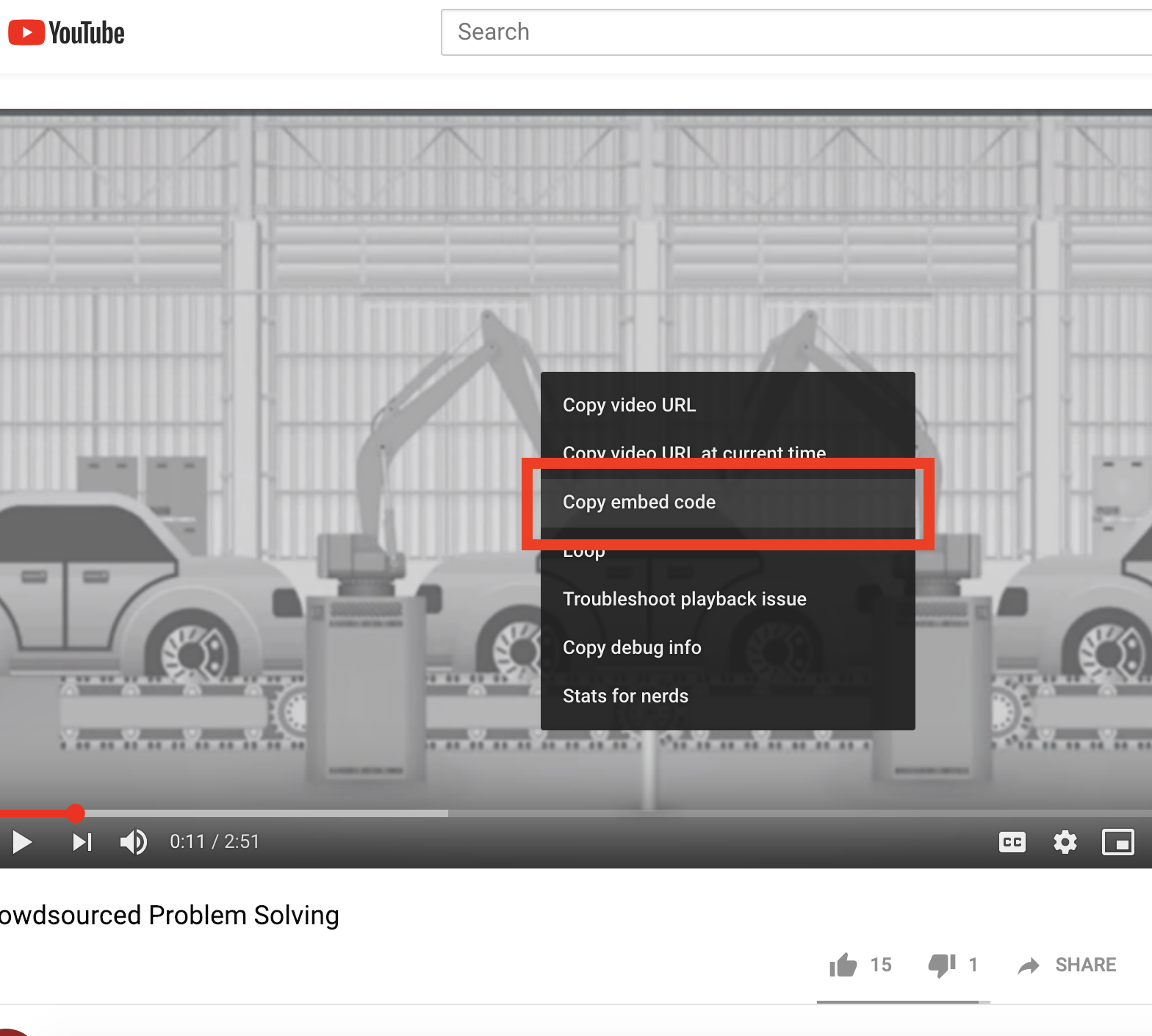 3. Go to your View Submission page within Brightidea and add to the Description Rich Text Editor.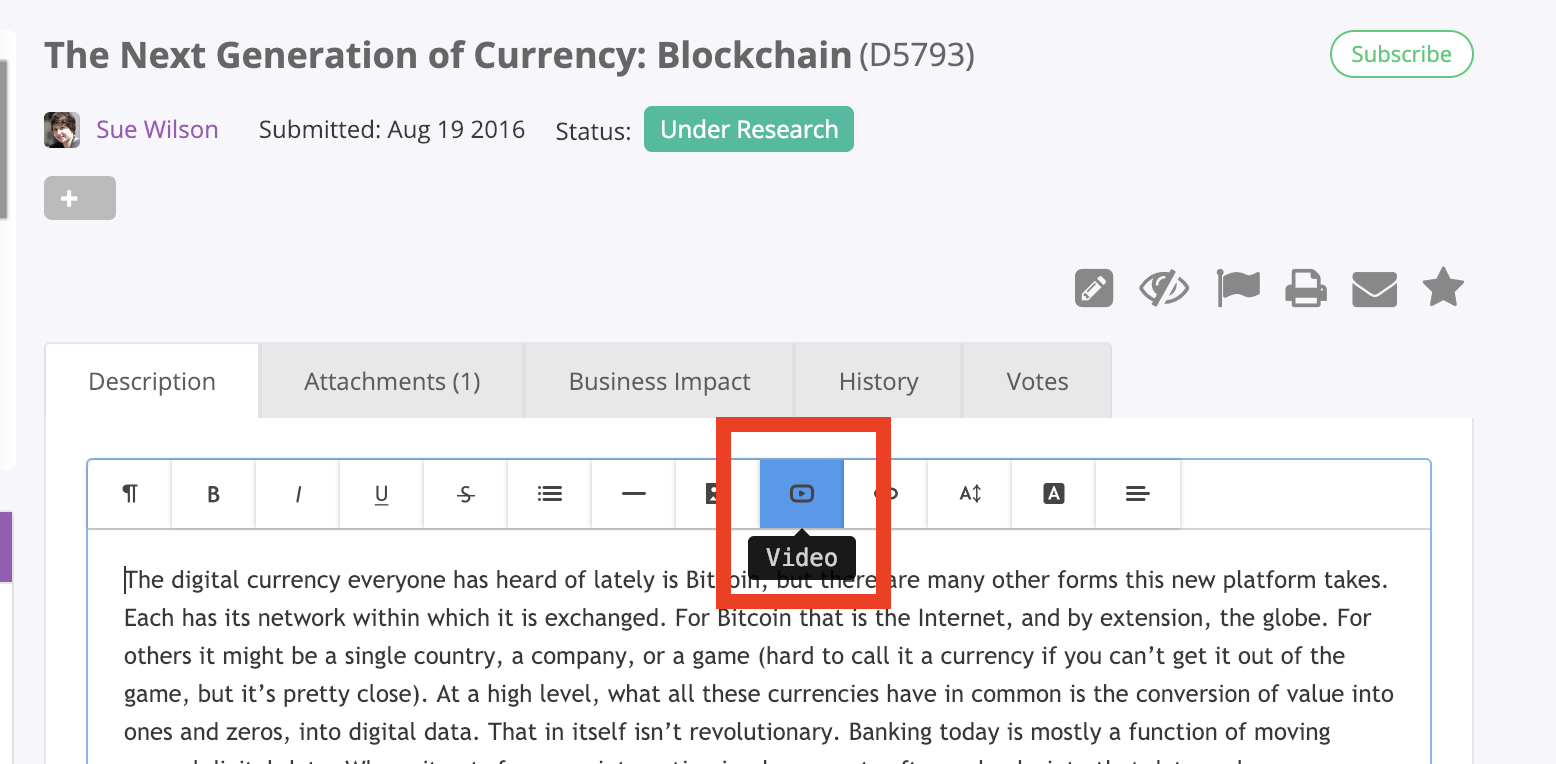 4. Save your new changes and you can now watch your videos within Brightidea!
Option 2
Send Video files via Email
If a User has a video on their phone or laptop that they want to share, they can send that file as an 'Email Submission'.
Also, as long as the video file is an AVI, MP4, WMV, or MOV, then the video will be sent with the Submission as an Attachment.
For more on Email Submissions, feel free to review our support article here.
For more on Submission Attachments, feel free to review our support article here.
Important Notes
Brightidea does not host videos onto our servers.
Maximum size for a video file is 100MB.