The Action Items Manager allows System Administrators, Pipeline/Site Administrators and Moderators to manage assigned action items.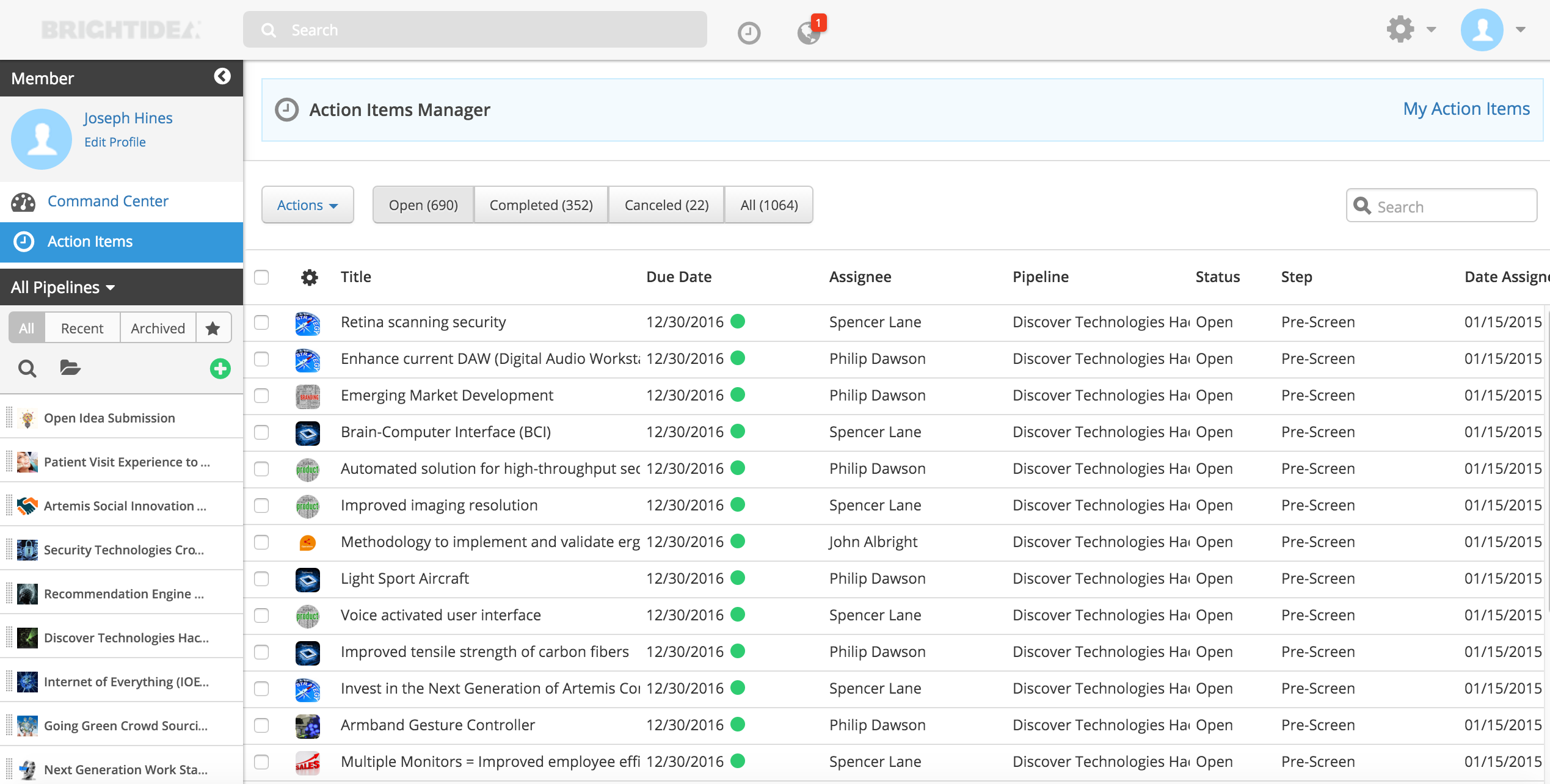 Getting Started:
To access the System-level Action Items Manager, click on the action items icon and select "View All"

You will then be directed to "My Action Items" in Pipeline Management: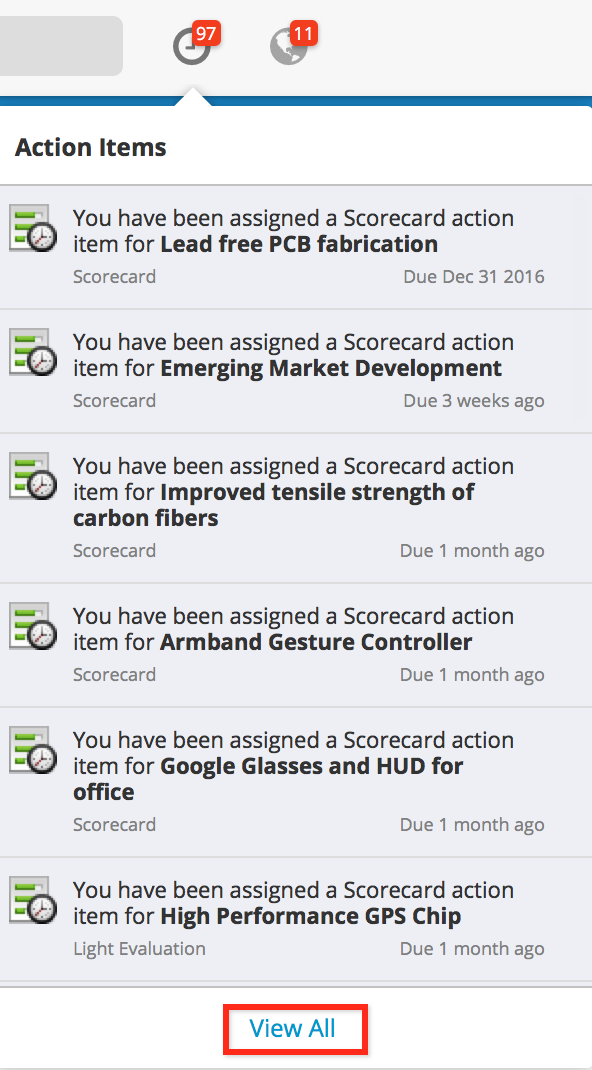 Alternatively, if you access Pipeline Management or the Command Center directly, simply select the "Action Items" in the left side bar.
Once you are in "My Action Items" list, select "Action Items Manager" link in the top right corner:

If you are a System Administrator, you will be able to view all assigned action items in your Brightidea.
If you are an Initiative Administrator you will only be able to see action items for Sites you are the administrator for.
If you are a Moderator, you will also only be able to see action items for Pipeline/Sites in which you are set a moderator for.

The tabs on top make it easy for administrators to view action items based on if they are open, completed, canceled, or all:

Administrators can also use the search bar to quickly find any action item:

Administrators can also quickly sort and filter the action item list using the built-in filter on each column in the list: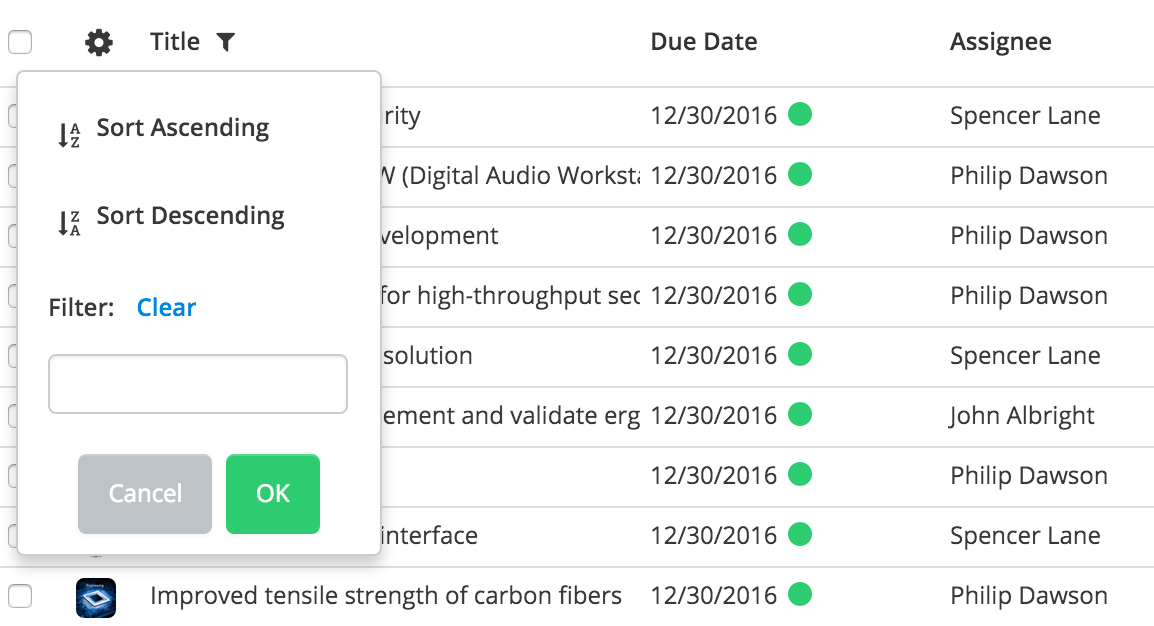 With the "Actions" button, administrators have the ability to cancel, delete, or re-open any selected action item from the list:

What is the difference between canceling and deleting an action item?

Please note, deleting is not reversible!

Canceling any action item, leaves the action item intact but marks it as 'canceled'.
Deleting an action item will completely remove the evaluation data associated with that action item from your Brightidea site.
To perform any of these actions, check the idea you want to perform the action for and select the appropriate action from the drop down menu:

Make sure to confirm that is the appropriate action: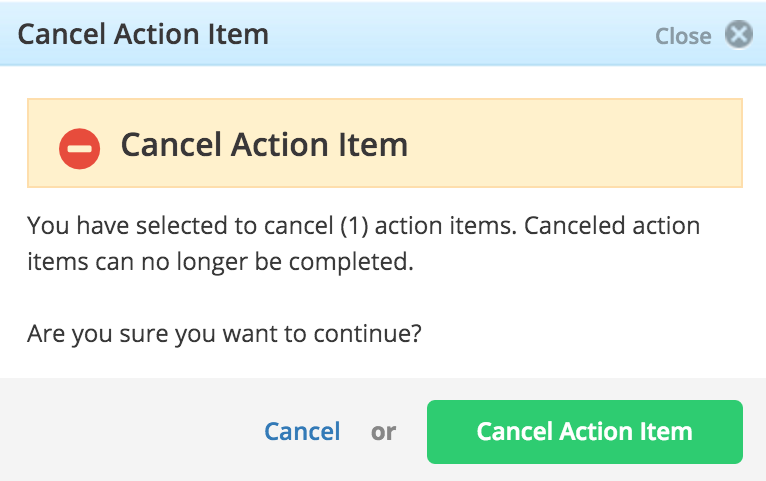 After selecting you will see a popup confirmation:

As of the Summer 2021 Release, the Action Items Manager will now be available at the Initiative-level. This will show all action items assigned in the Initiative.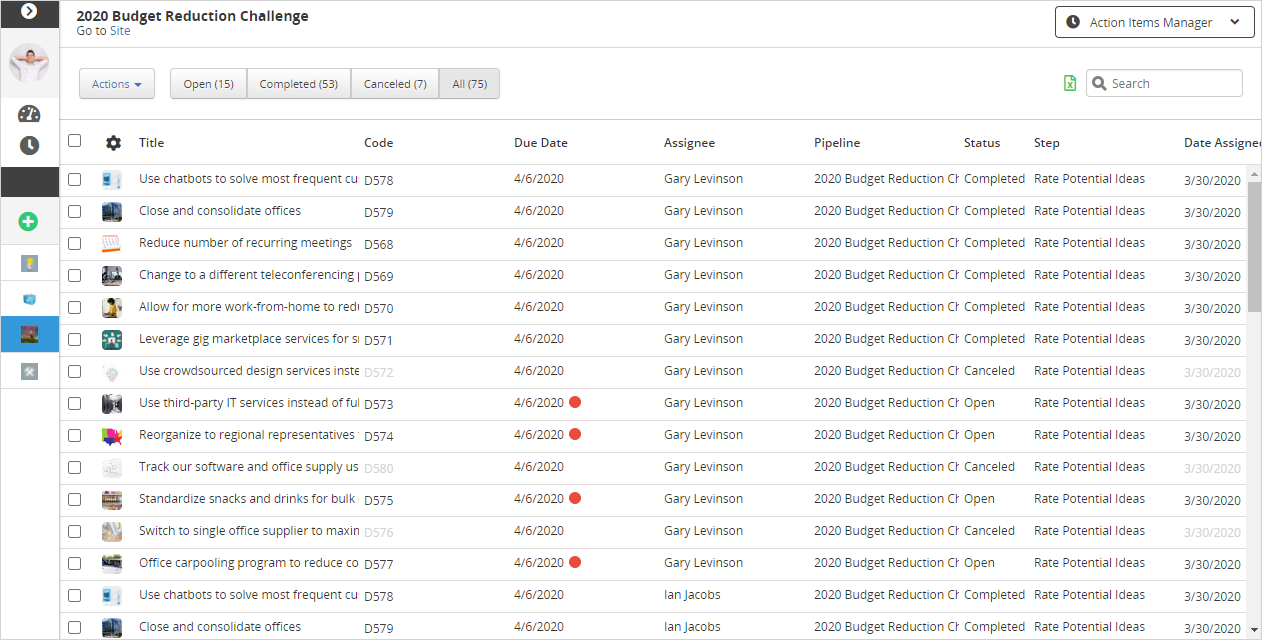 You can navigate to the Initiative Action Items manager from Admin Navigation Bar.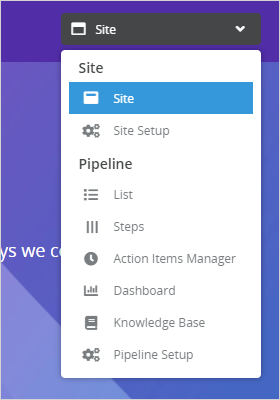 From here, Pipeline Administrators and Pipeline Managers can cancel, delete, or reopen action items for their Initiatives.