System Administrators have unlimited administrative abilities in Brightidea including the right to access all data on their Brightidea site and manage all System/Enterprise and Site/Pipelines features.

Table of Contents
Getting Started
The System Administrator user role can be configured in Enterprise setup under Setup --> Users --> Administrators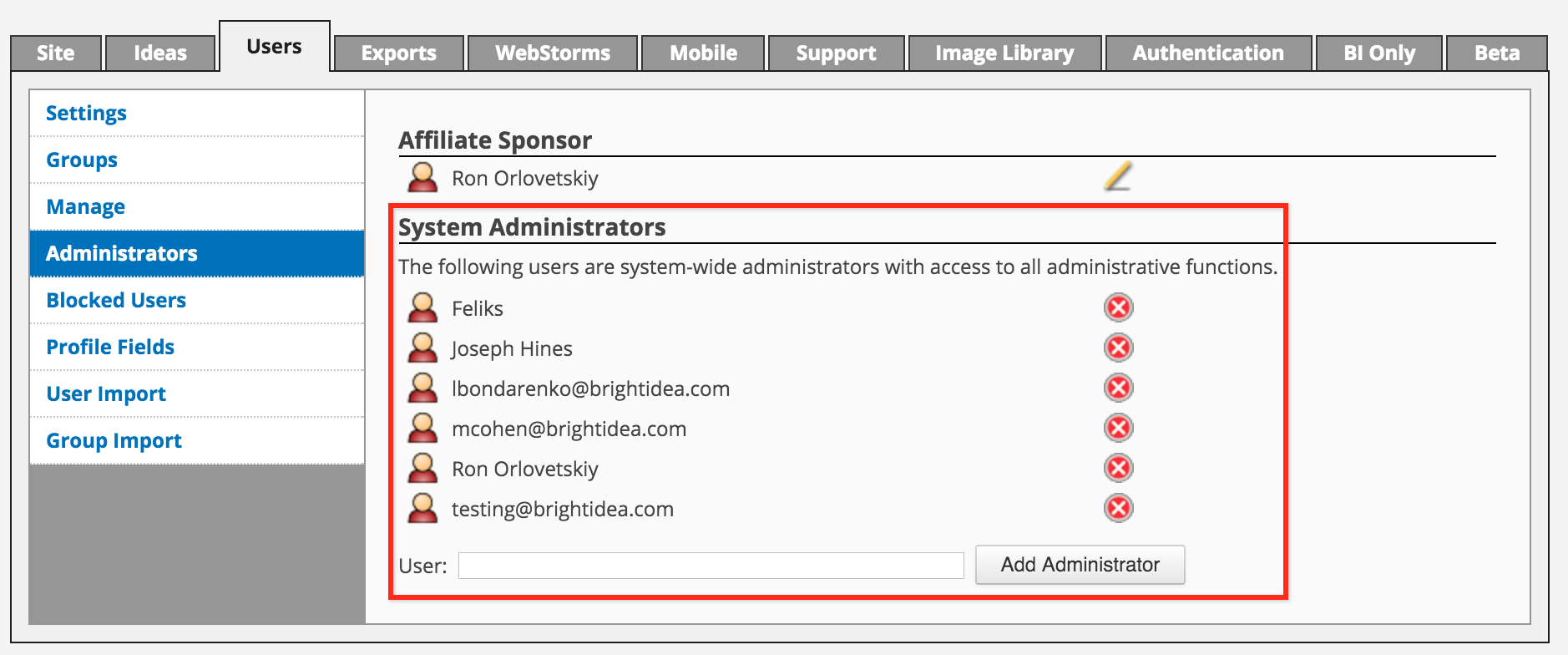 What can the 'System Administrator' role access and what actions can they perform?
Through global navigation System Administrators will be able to access all Pipelines via the 'Command Center'.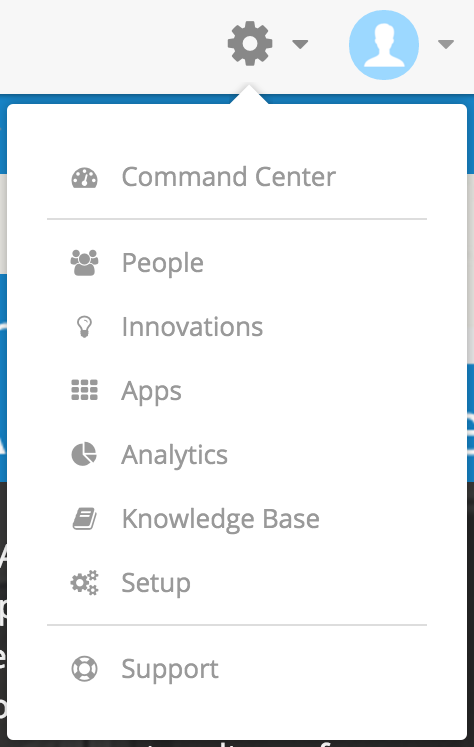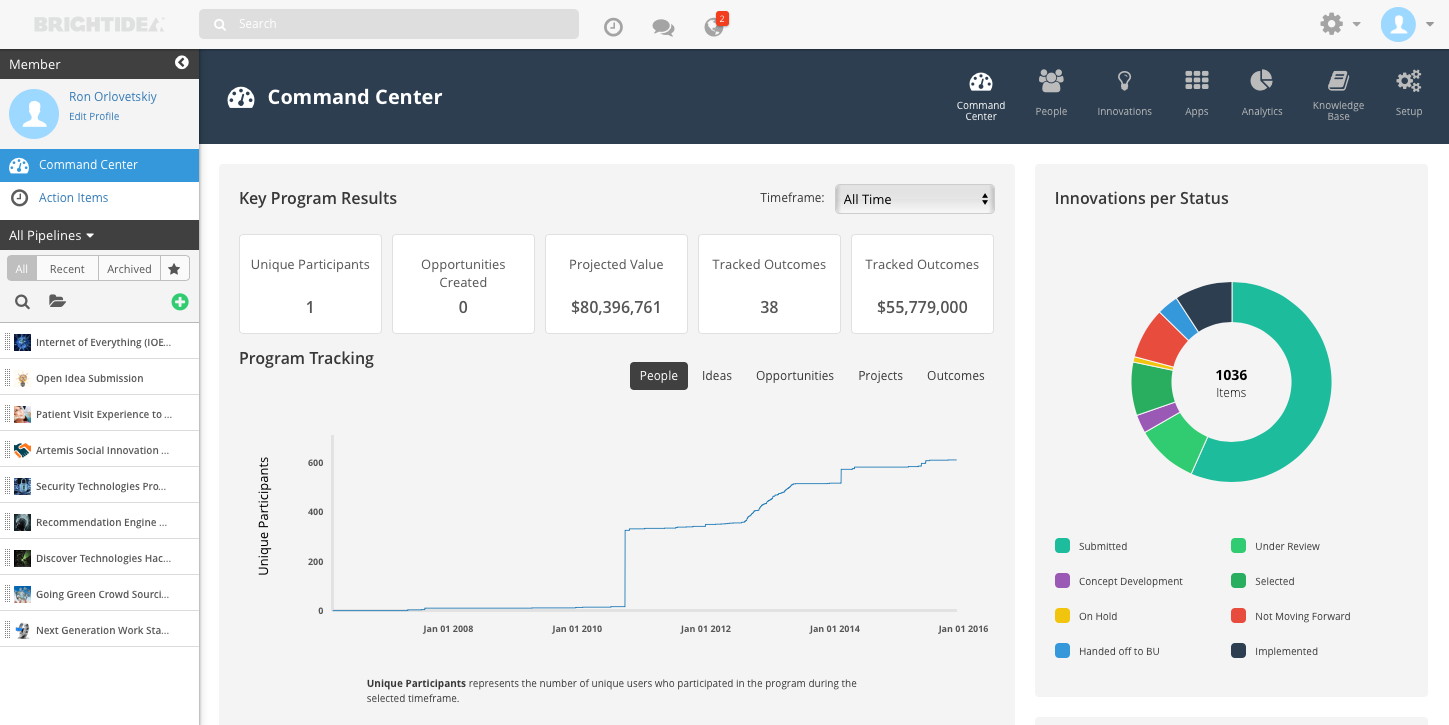 Full Access to Enterprise Setup and all options including:
Full Access to Site Setup and its options including:
System administrators have the ability to add, remove, and edit widgets on both Enterprise and Site level.

Click here to learn more.
System administrators have the ability to change labels at Enterprise and Site level via both the setup menus and Label Edit Mode

Click here to learn more.
System Administrators can configure dynamic navigation in both Enterprise and Site Setup with no restrictions.

For all Ideas the System Administrator can perform all available administrative functionality including: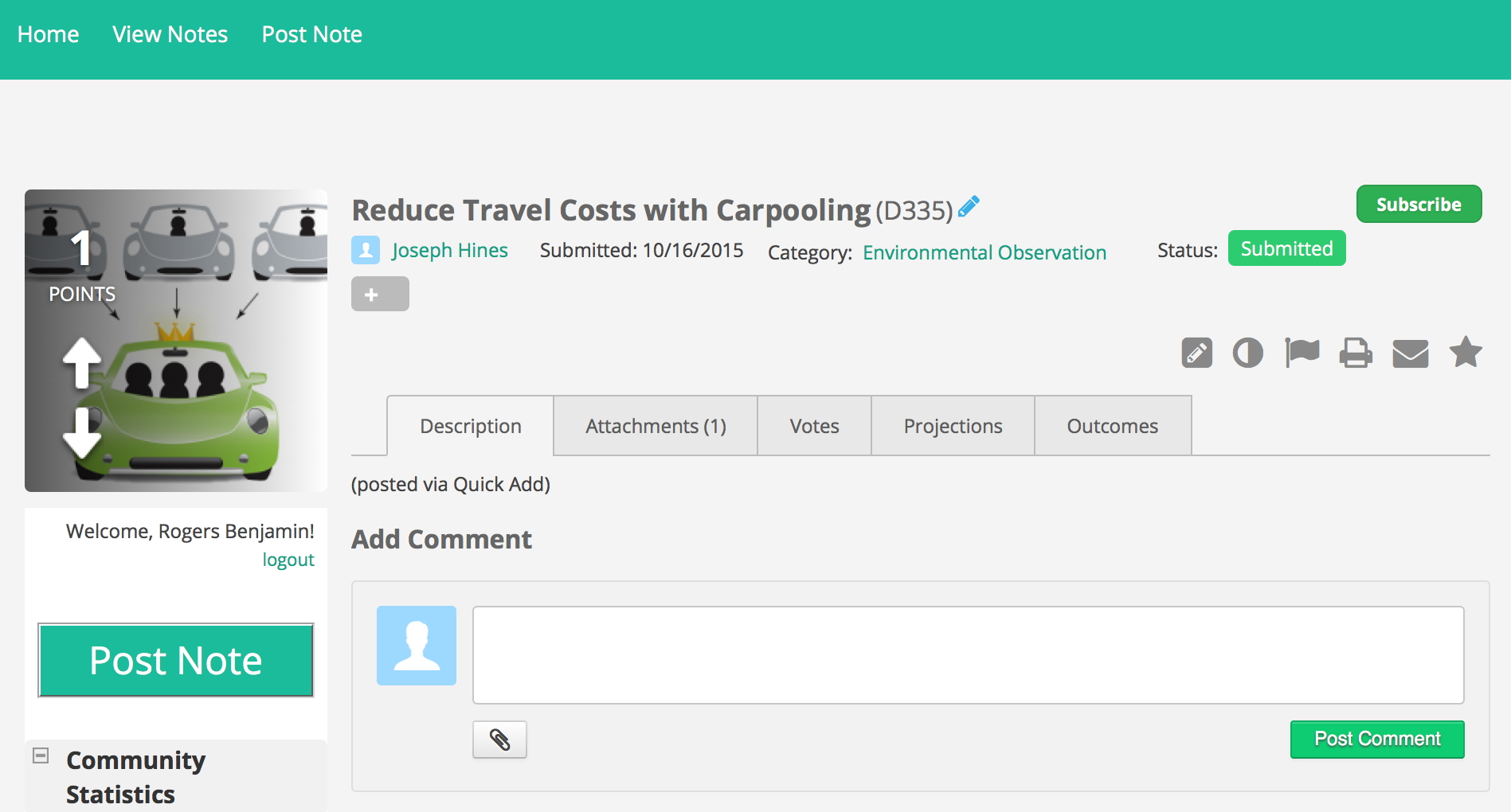 Access complete Pipeline setup for all Pipelines.
Create or delete Pipelines (including using all Apps)
Change Pipeline (on idea) to any Pipeline.
Create, delete, or move Steps
Create, delete, move, or update Stages
Delete Ideas
Configure and Change Steps
Assign Action Items
Access the "Manage Step" area for all step tool types.
Export Reports from Steps and Idea List View.

Within the Action Items Manager the System Administrator can:

View, delete, cancel, and reopen action items for all Pipelines.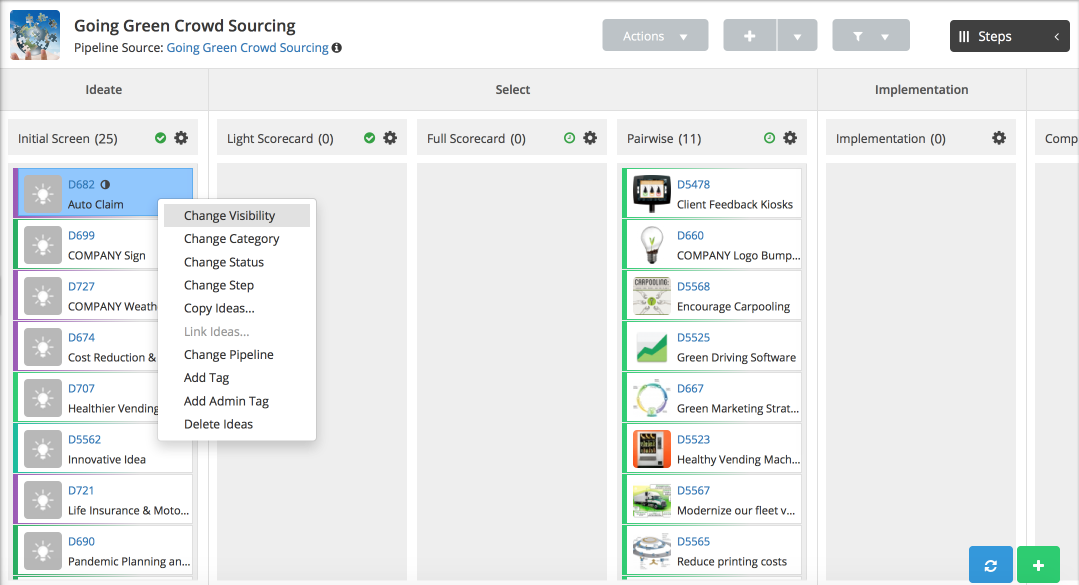 The System Administrator will be able to access all Dashboards in Brightidea.

Learn more about available Dashboard here!

The System Administrator will be able to access the Enterprise Dashboards, Command Center Dashboards, Business Results Dashboard and any other Dashboard available in Brightidea.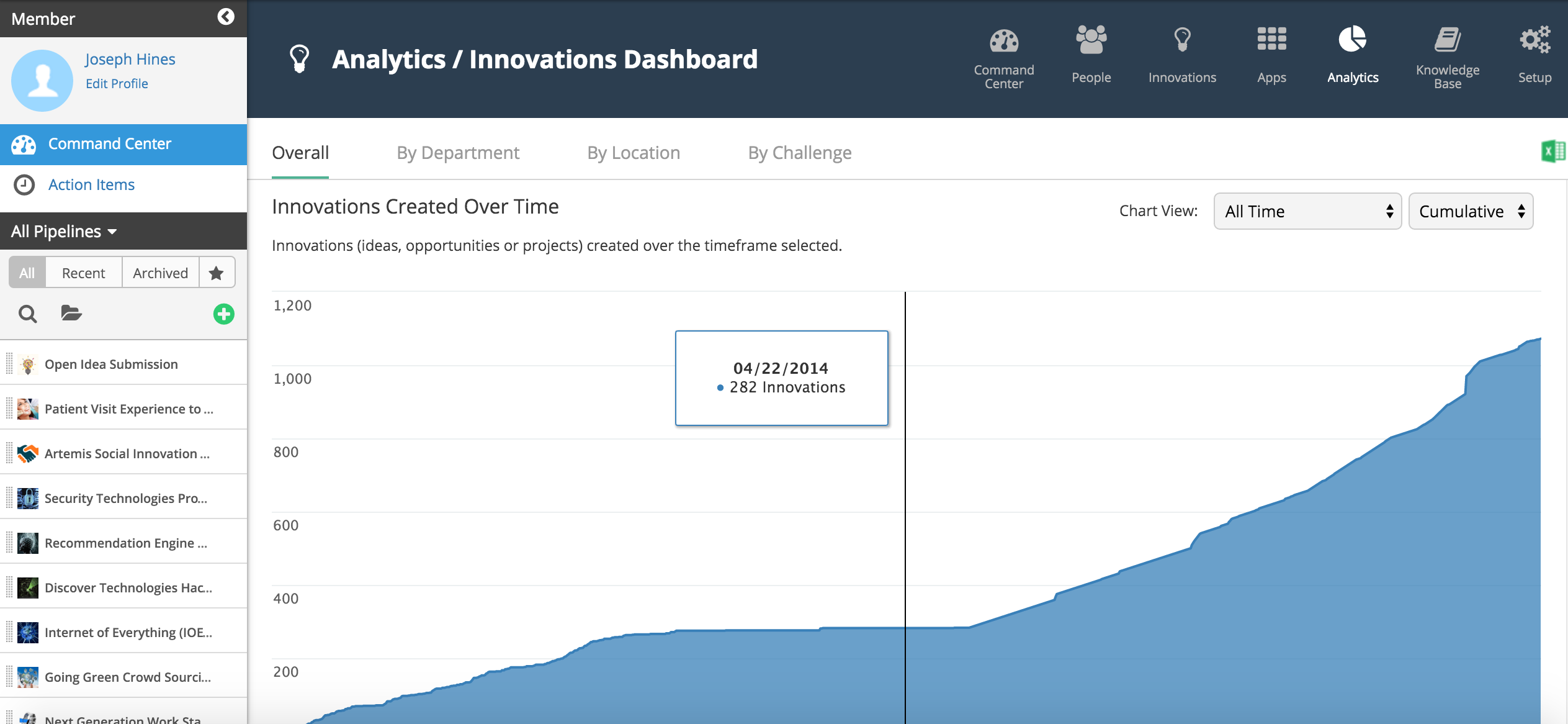 Important Notes:
If you are on Brightidea's Admin-based licensing, each user who is configured as System Administrator on your Brightidea site will count as an admin license towards your Brightidea subscription.
The Brightidea System 'Sponsor' has the exact same permissions as described above for the System Administrator, they are essentially another System Administrator.