System and Site Administrators have the ability to delegate idea management responsibilities to "Moderators" with limited administrative abilities in Brightidea. We hope that allowing lighter privileges will open up further opportunities to scale your innovation team, and launch more Initiatives easily!
The Moderator has the ability to manage an existing idea evaluation process without the ability to access Enterprise, Site or Pipeline setup areas.

Table of Contents
Getting Started
For administrators the Moderator user role can be configured in either Initiative/Site setup under Setup > Users > Administrators or the Apps Setup Wizard.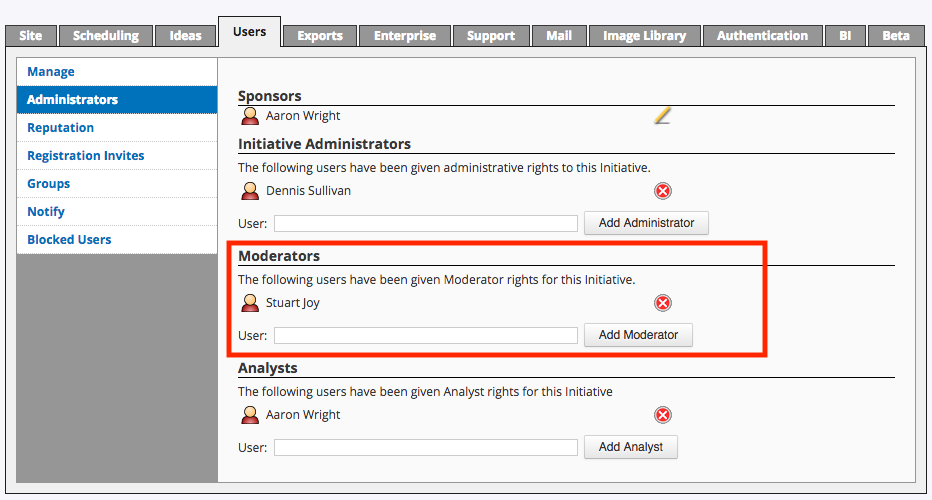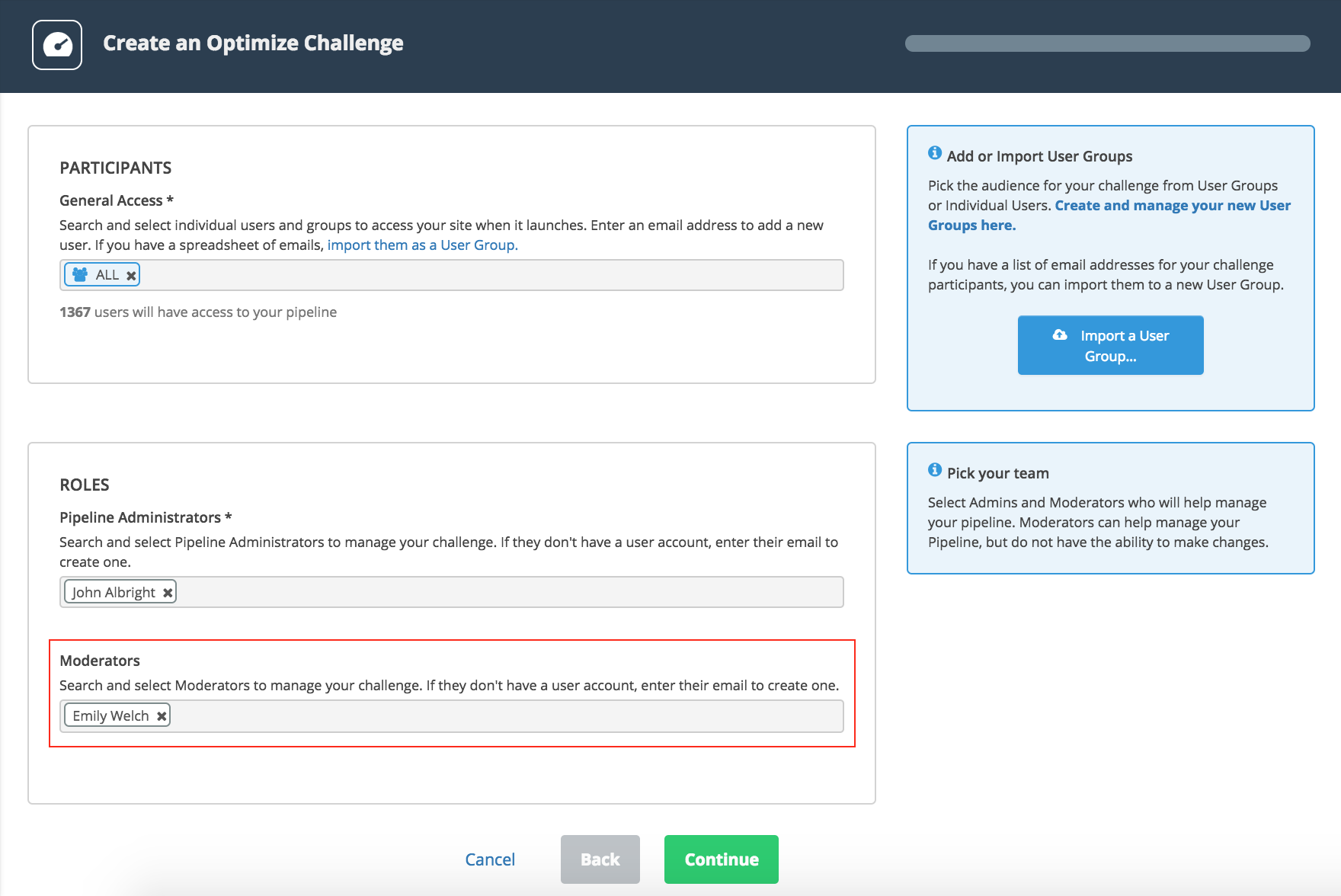 Moderators can also be configured in the Roles tab in the Setup menu for any Pipeline.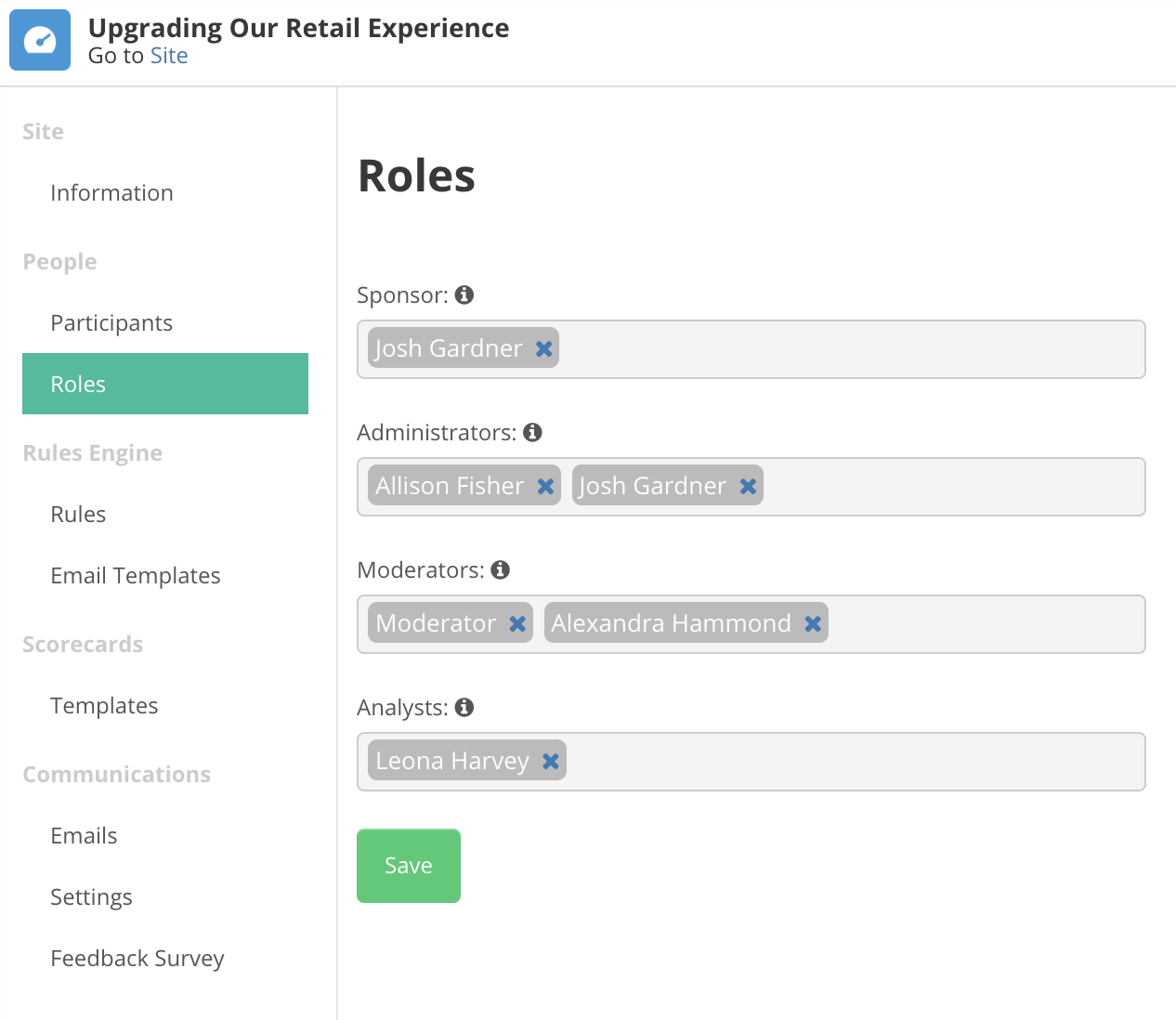 Through global navigation Moderators will only be able to access Pipelines that they are assigned as Moderator.

The Moderator will be unable to access the Command Center, People, Apps, Innovations, Analytics, Setup or Knowledge Base areas.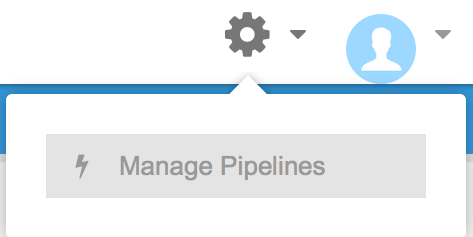 System Admins can configure dynamic navigation in Enterprise/Site Setup.

Moderators will not be able to view navigation items set to "Admin"
Moderators will only be able to view tabs set to "Moderator" or "All"

By design this role will not be able to access Enterprise Setup or Site Setup area.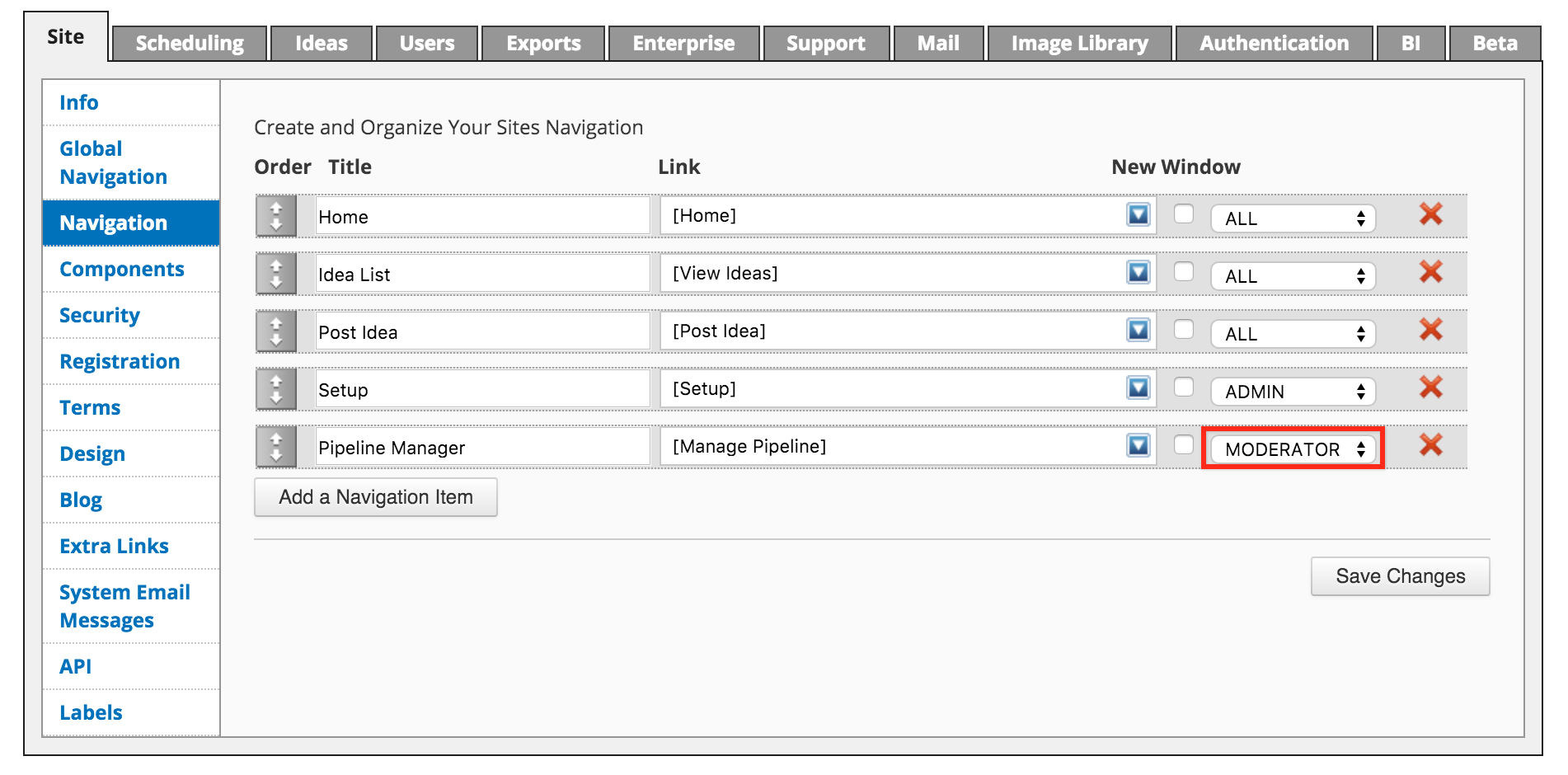 What actions can the 'Moderator' role do?
For Ideas the Moderator can: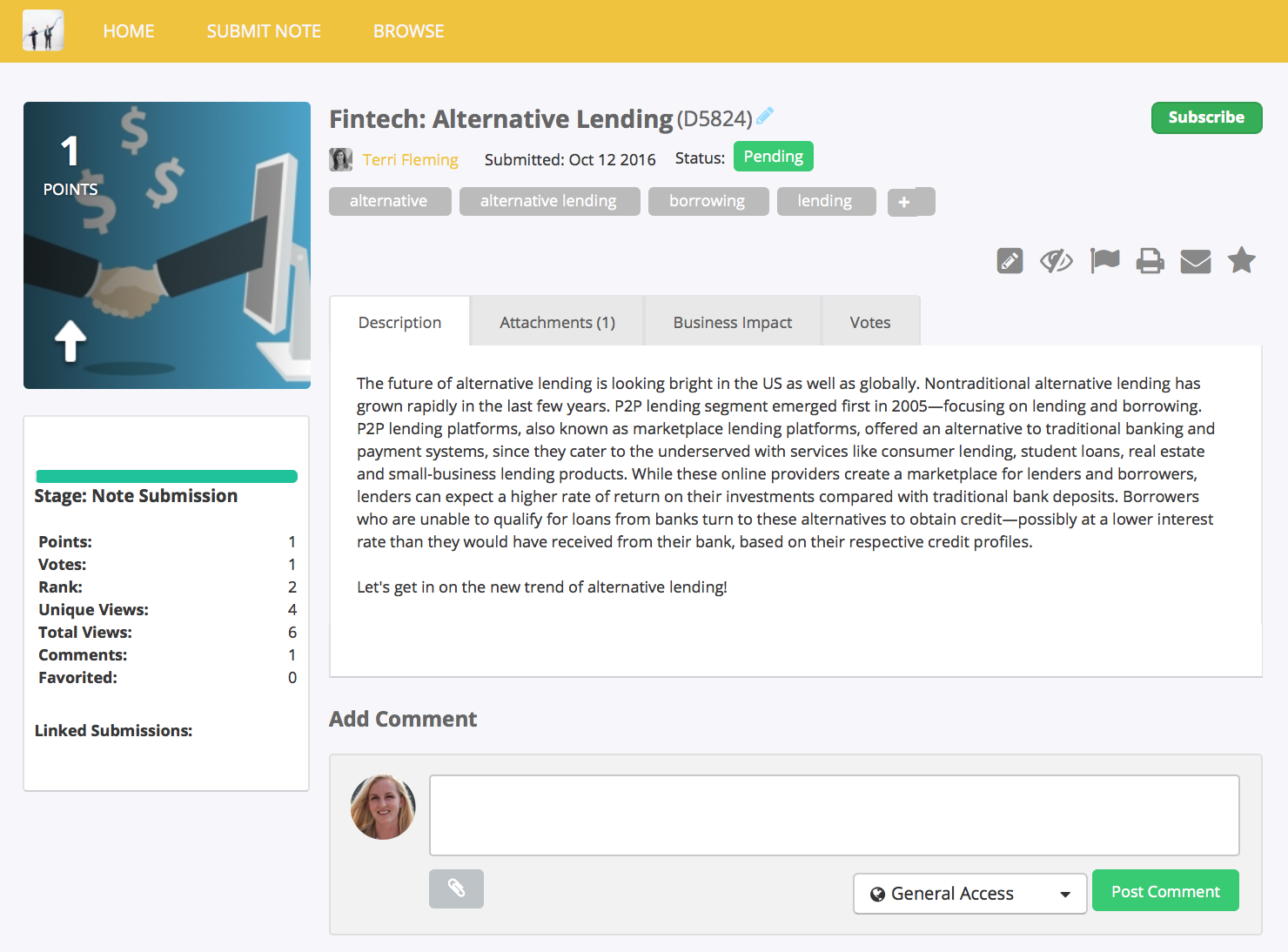 Within Pipeline the Moderator role can:

Configure and Change Steps
Assign Action Items
Access the "Manage Step" area for all step tool types.
Export Reports from Steps and Idea List View.

Within the Action Items Manager the Moderator can:

View, delete, cancel, and reopen action items for Pipelines which they have Moderator access to.

Moderators will not be able to:

Access other Pipelines
Create or delete Pipelines (including using Apps)
Access Pipeline setup
Change Pipeline to one that they do not have moderator access to (on idea)
Create, delete, or move Steps
Create, delete, move, or update Stages
Delete Ideas
Change Idea Submitter/Team Members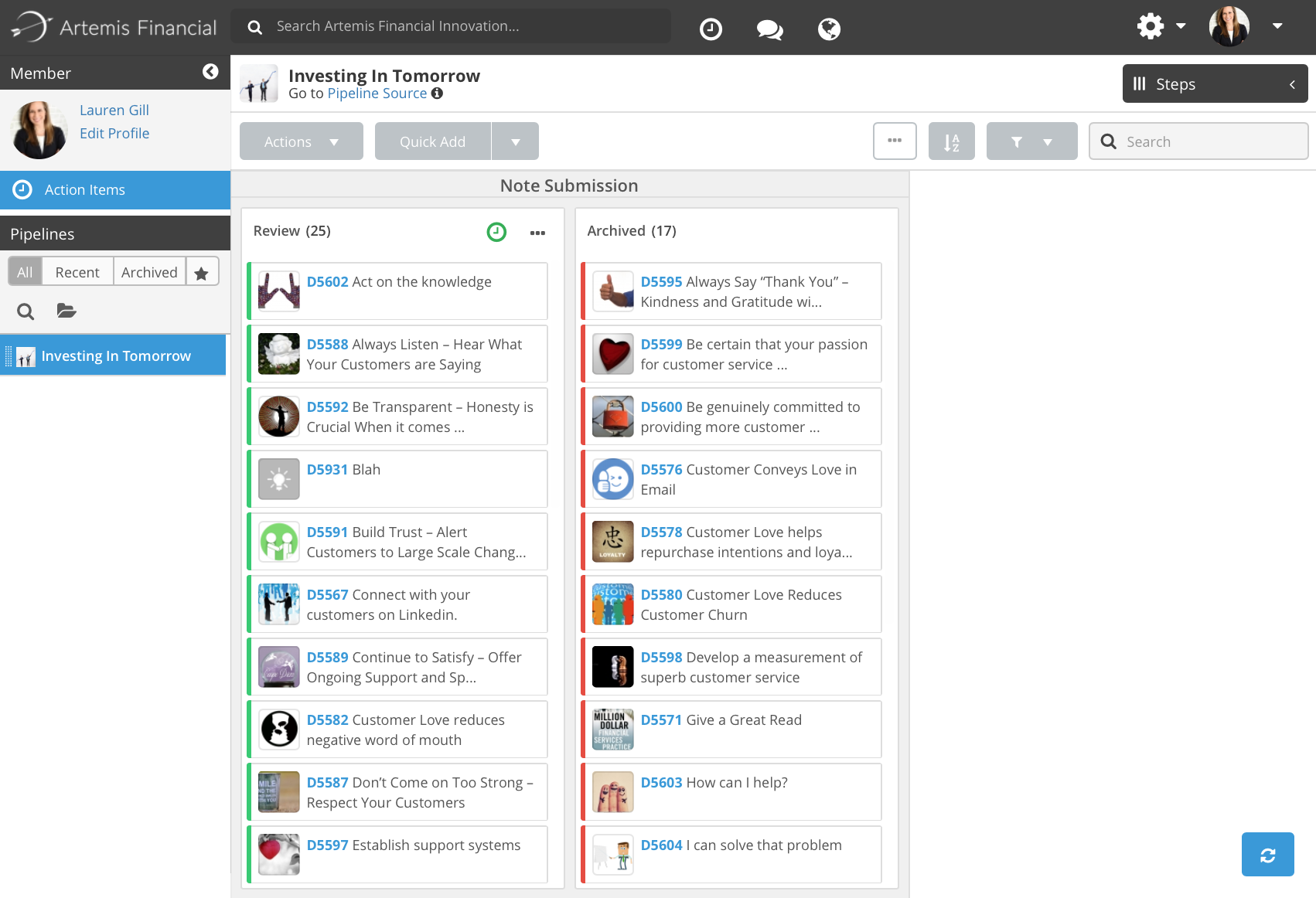 The Moderator will be able to access Dashboards in the Pipelines they have access to.

The Moderator will not be able to access any of the Enterprise Dashboards, Command Center Dashboards, or the Business Results Dashboard.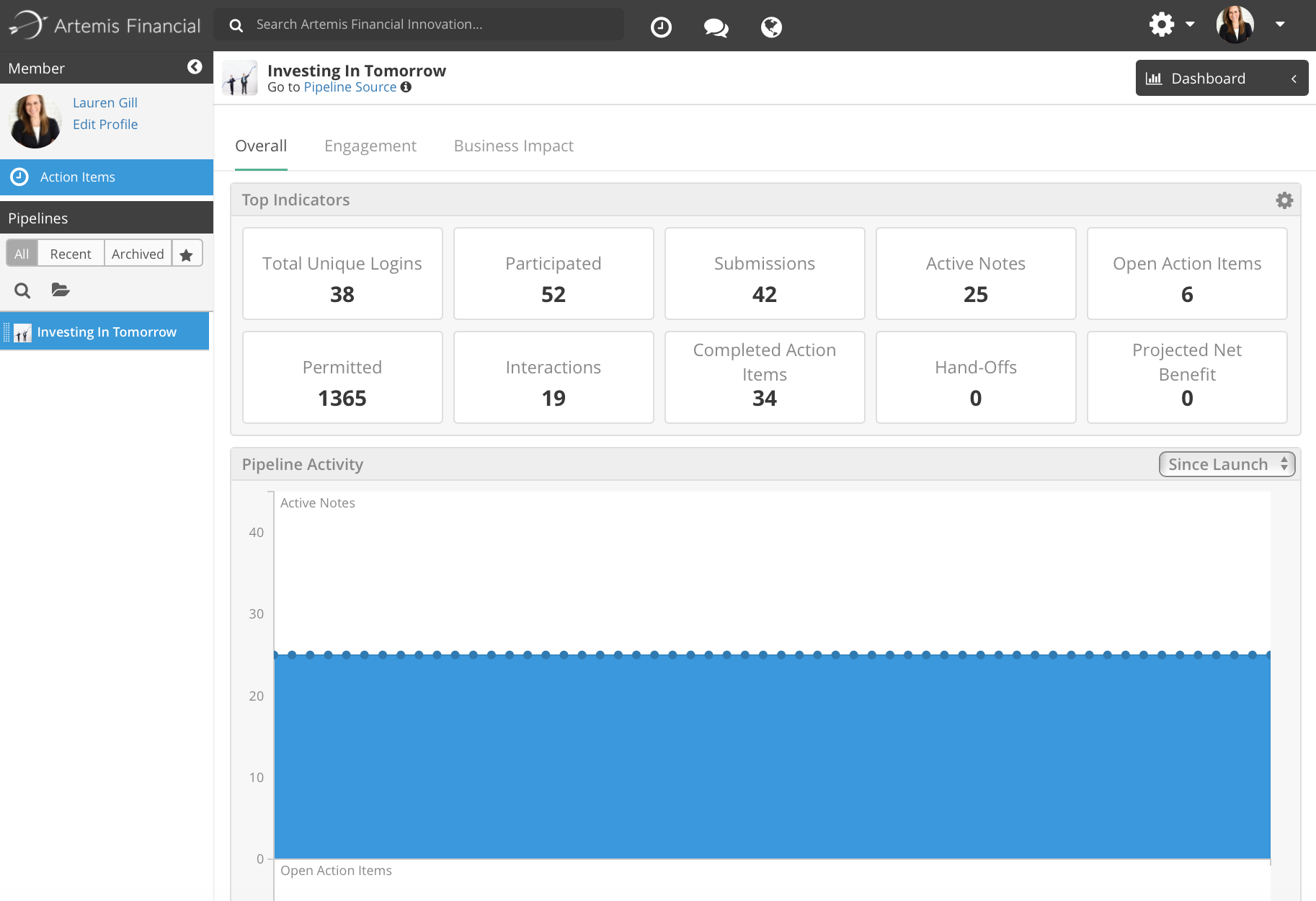 Important Notes:
This role will also not be able to Enable Widget Setup Mode, Enable Label Edit Mode, or View as Ordinary User on any Enterprise or Site pages.
If you are on Brightidea's Admin-based licensing, each user who is configured as moderator on your Brightidea site will count as an admin license towards your Brightidea subscription.