If your Brightidea is setup to use SSO, there may be times where you want external Users to access without adding them to your SSO instance. In this case, you will need to create a back-door channel for these Users.
At the Enterprise level, System Admins can enable Brightidea Login to access all Enterprise pages using credentials. This option can be found within Enterprise Setup > Access > Authentication.
However, enabling Brightidea Login is not always suitable for your organization and having multiple methods of authentication may confuse users. If you want to provide Non-SSO access without enabling Brightidea Login for your entire organization, you can create a Non-SSO initiative site.
In order to set this up, you will first need to create a new Initiative. We recommend labeling this Initiative with a unique identifier such as "Non-SSO access" or "External User access"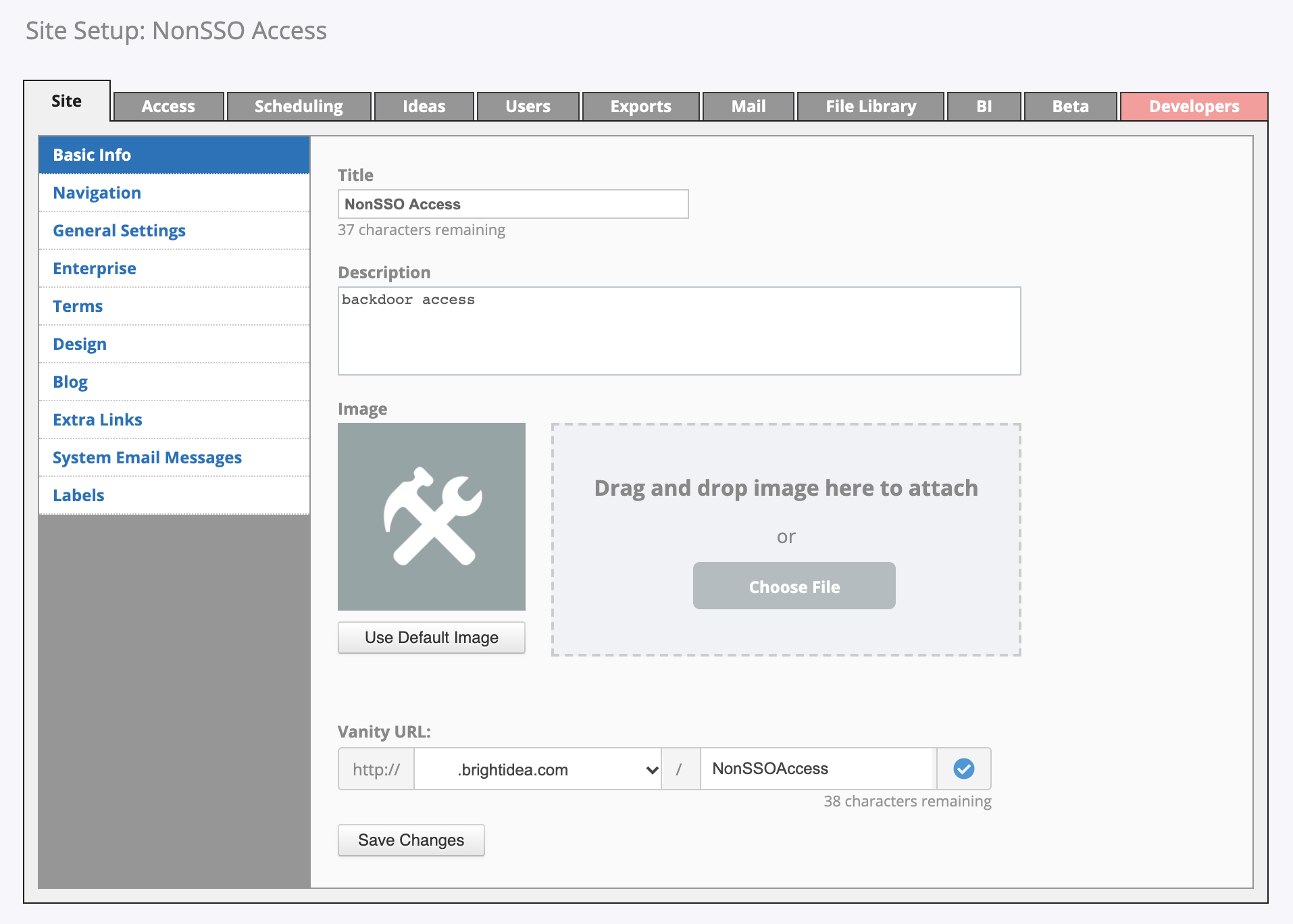 Once this is created, you will need to go to the Access tab > Authentication and enable the Brightidea Login option.

We also recommend to disable the Unified Login option within the Beta tab just to ensure your Users do not get redirected through the Enterprise Login page.

Finally, make sure the specific Users are granted access to this Initiative by adding them to the Pipeline Setup > Participant's List. More details on this feature can be found through this article here.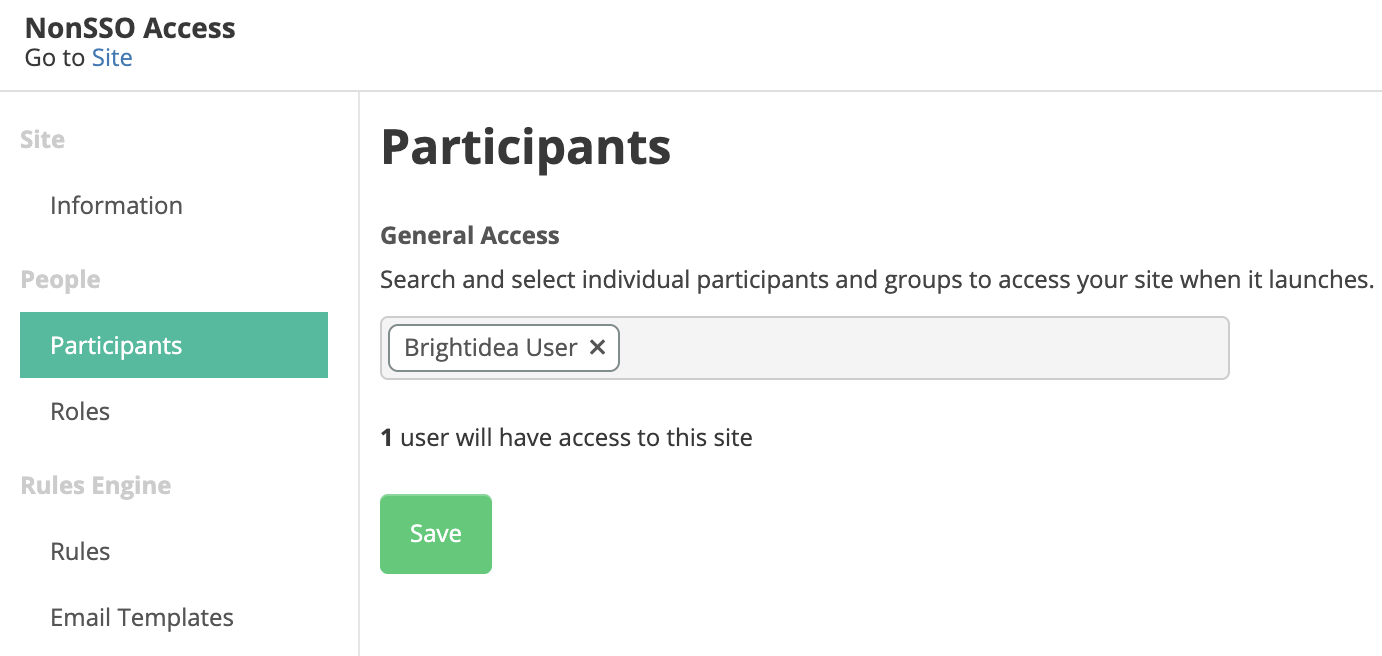 Once all of these options are configured, your external Users should have access into your platform.
Important Notes:
It is recommended to enable features such as Domain Restrictions to make sure that specific Users are the only ones accessing your Non-SSO Initiative. Any User that has a domain that is not on the restriction list
For the Users that access your Non-SSO Initaitive, Users it is recommended to also enable Global Navigation so that they can navigate to other parts of your Brightidea.
Finally, providing Non-SSO access to your Brightidea may bypass your company's security policies. We recommend checking your company policies before giving users access to Brightidea without SSO.