Use Mobile 5 to rally and inspire employees — wherever they are — to contribute ideas and collaborate with fellow colleagues to uncover the best solutions for your business challenges.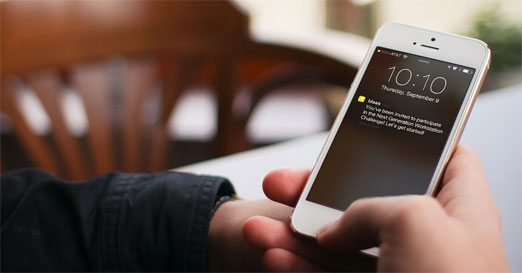 Table of Contents:
Getting Started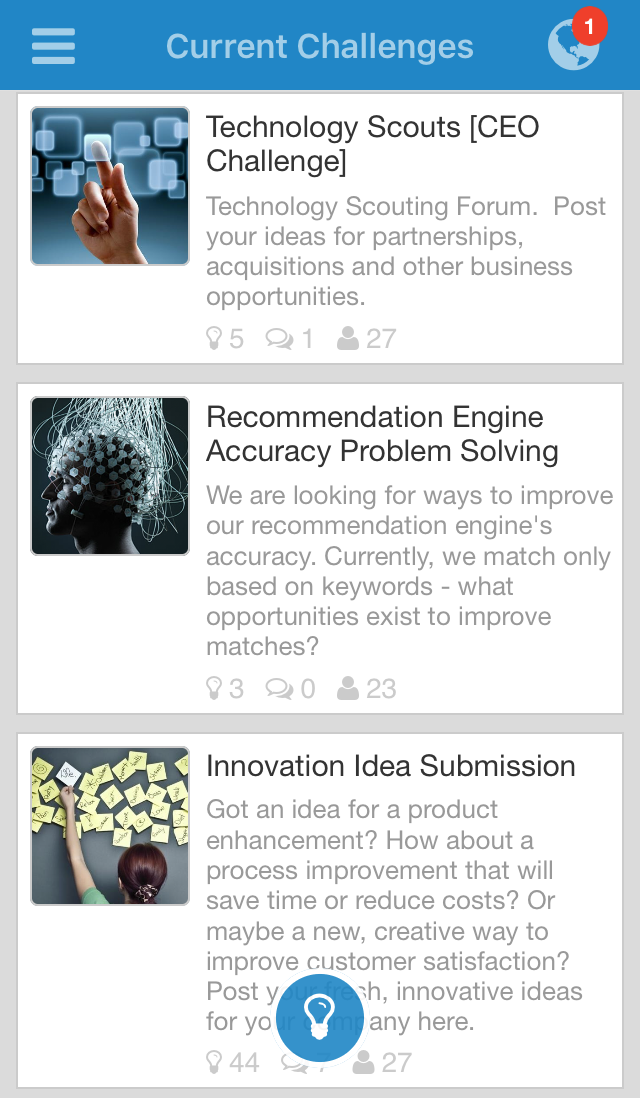 On the top right you can access your notifications via the notification icon:
Within the mobile application you will receive notifications for:

Comments on your idea(s).
Comments on ideas you have commented on (subscribed).
If someone votes on your comment.

Please Note: You cannot vote on comments through the mobile application. This will only display on the mobile application when a vote on a comment is made through Brightidea's desktop application.

Votes on your idea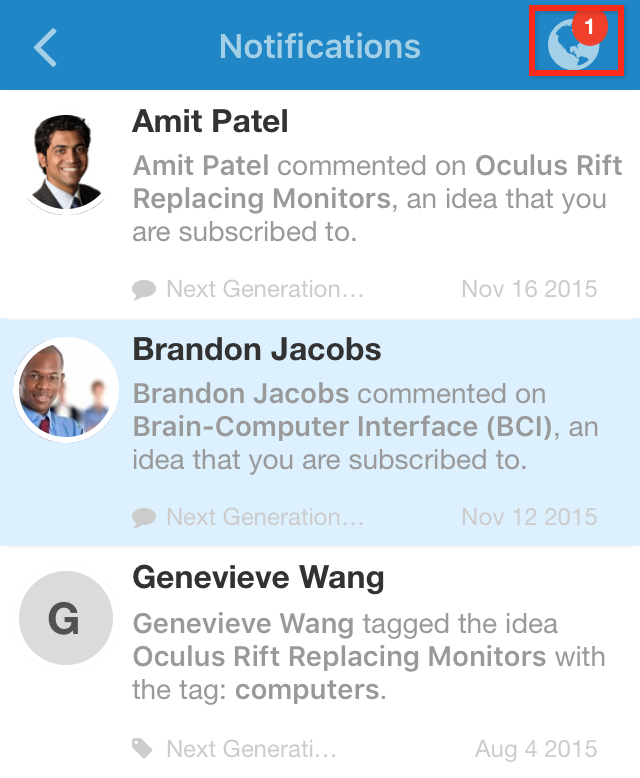 Menu Icon
On the top left, you can access the Menu icon to navigate through the application: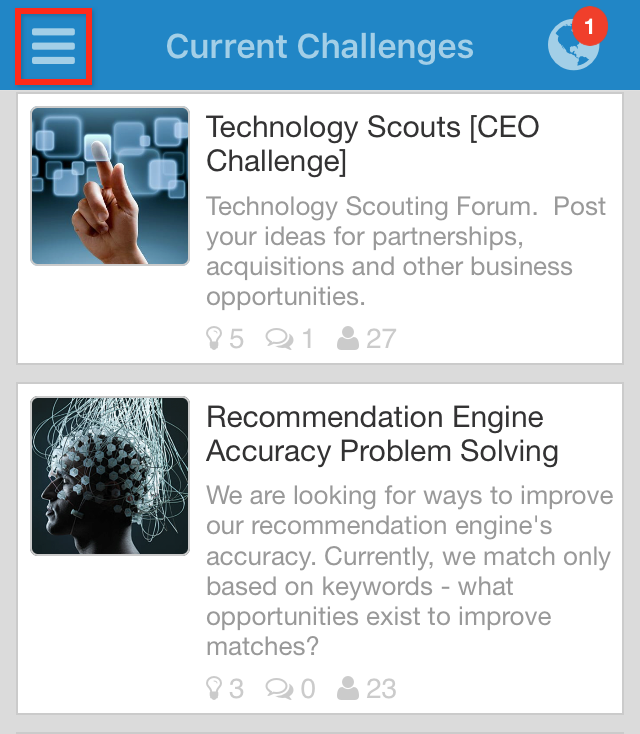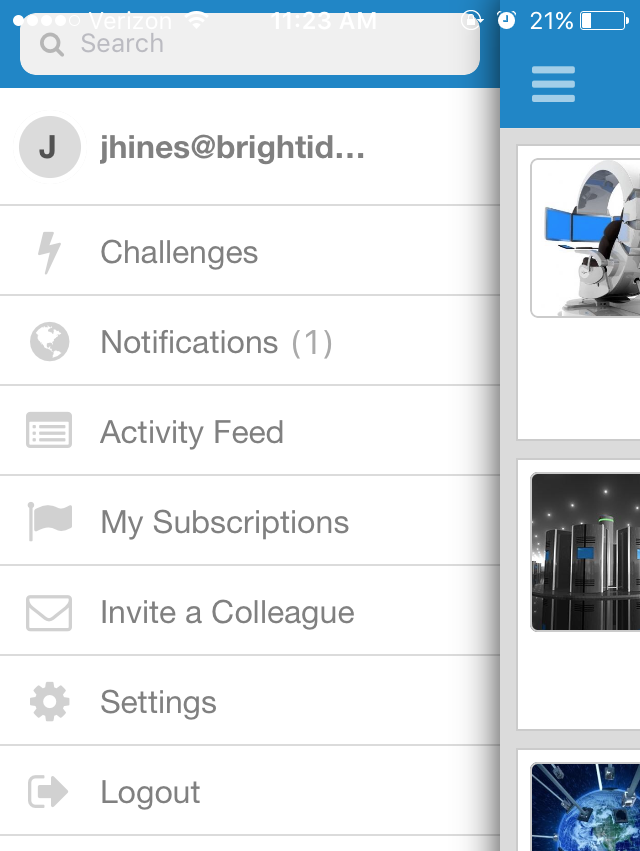 Within this tab users can select:
Search: Users can search for ideas, users, comments, updates, and blog posts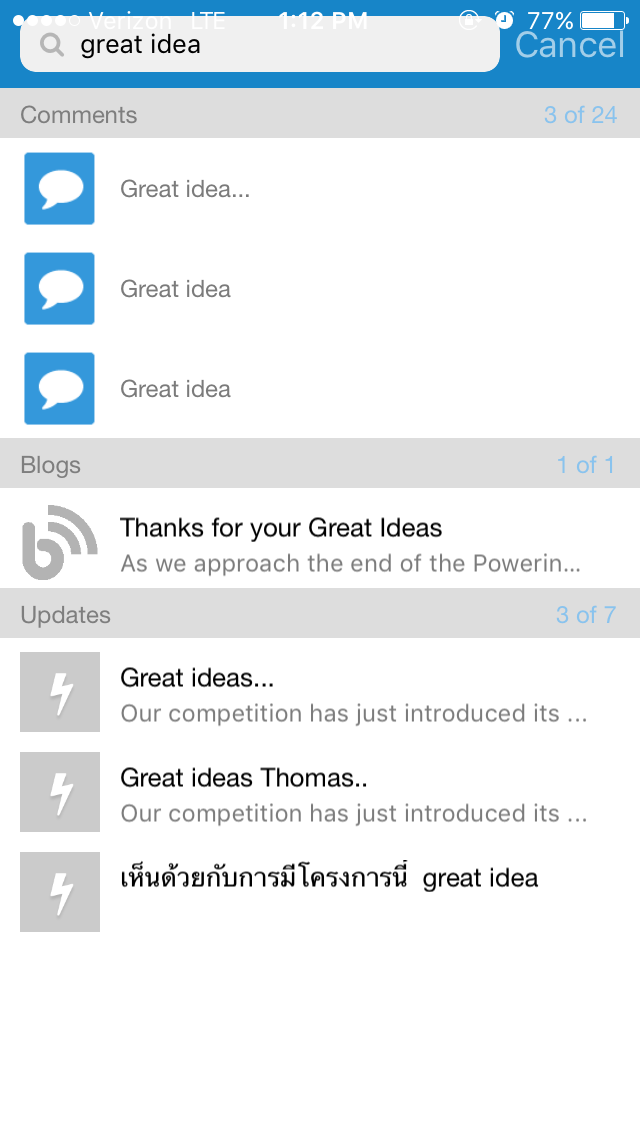 Profile: By selecting your profile the user can view their profile information as well as ideas they have submitted:
Initiatives: Directs the user back to the Initiative/Site List: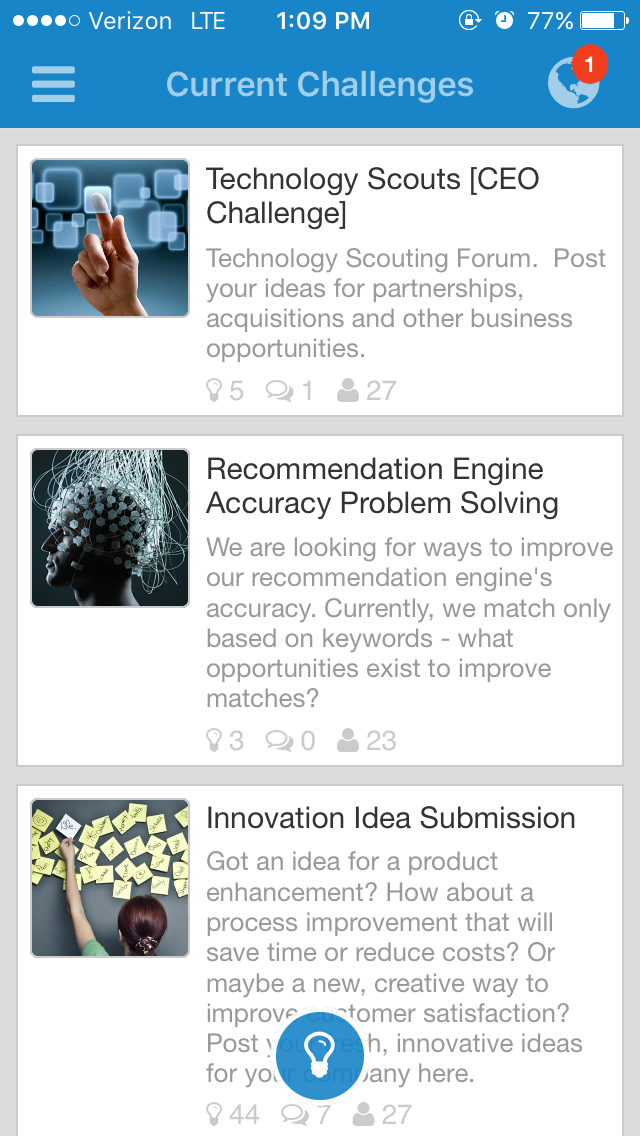 Notifications: Directs the user to their Notifications list: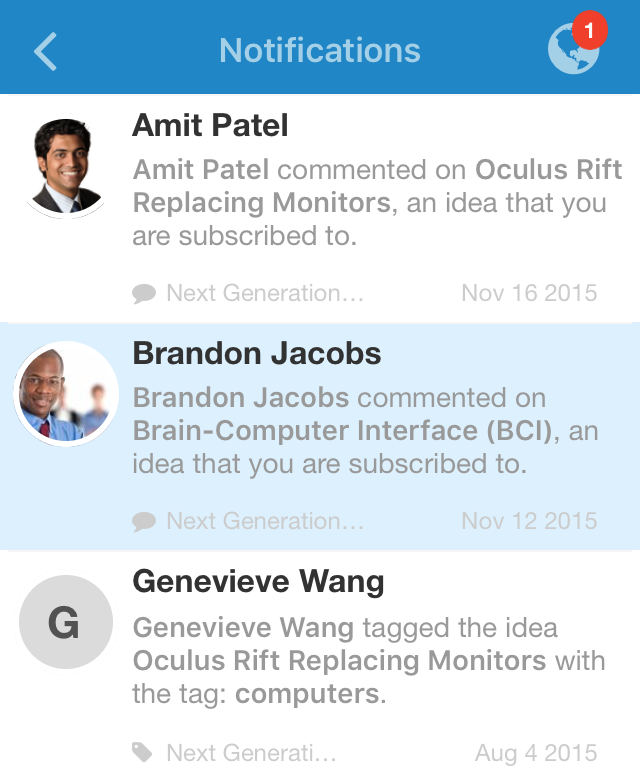 Activity Feed: Directs users to the Activity Feed page, users can either access the "Global Feed" (Enterprise) or "My Feed":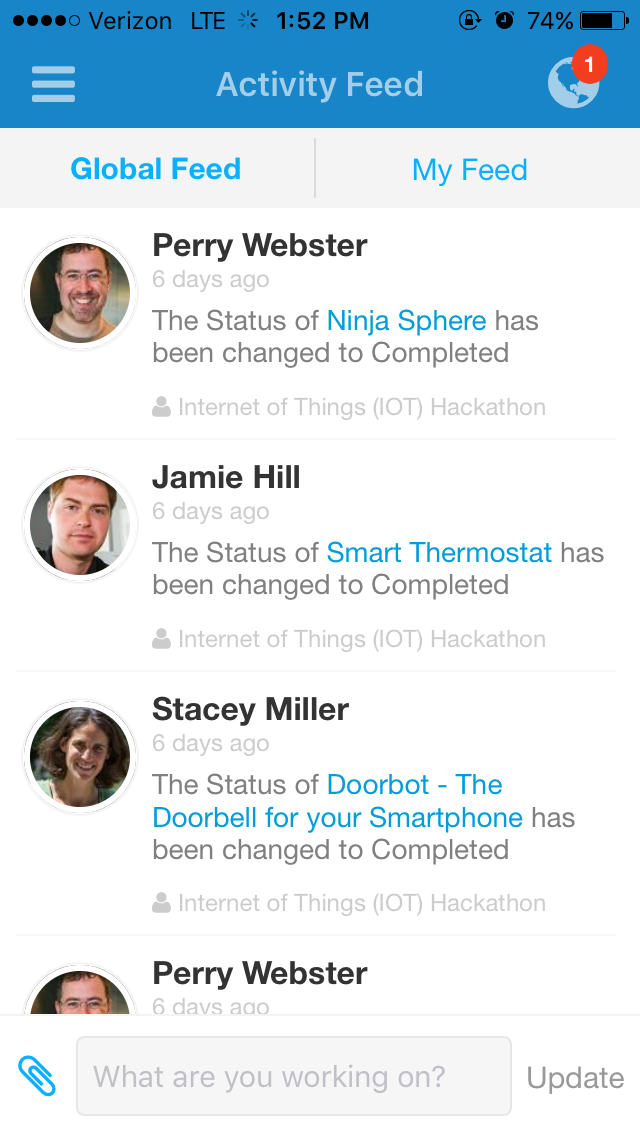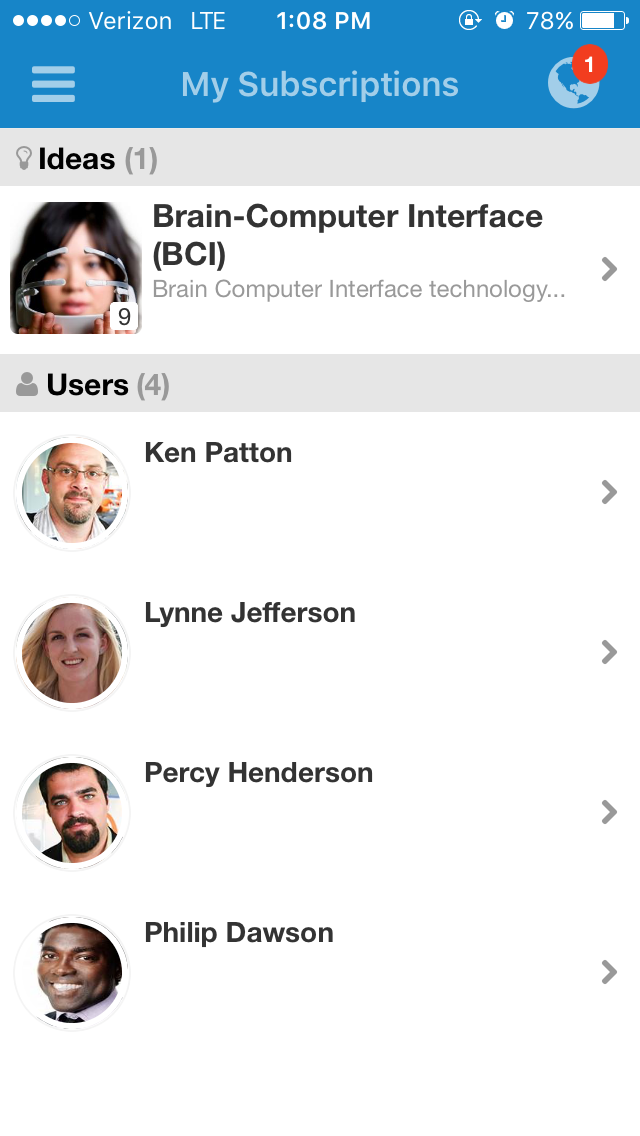 Invite a Colleague: In this tab the user can enter in a colleague's email address and the colleague will receive an email with instructions to download the mobile application in either iTunes or Google Play stores: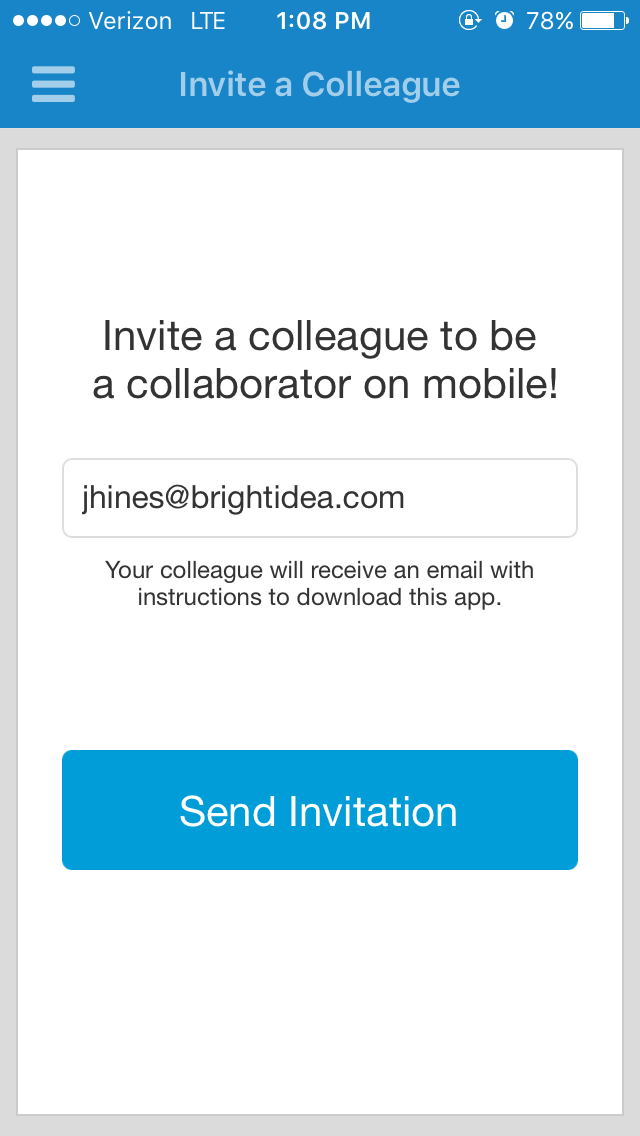 Settings: Here the user can enable/disable notification settings or sound settings.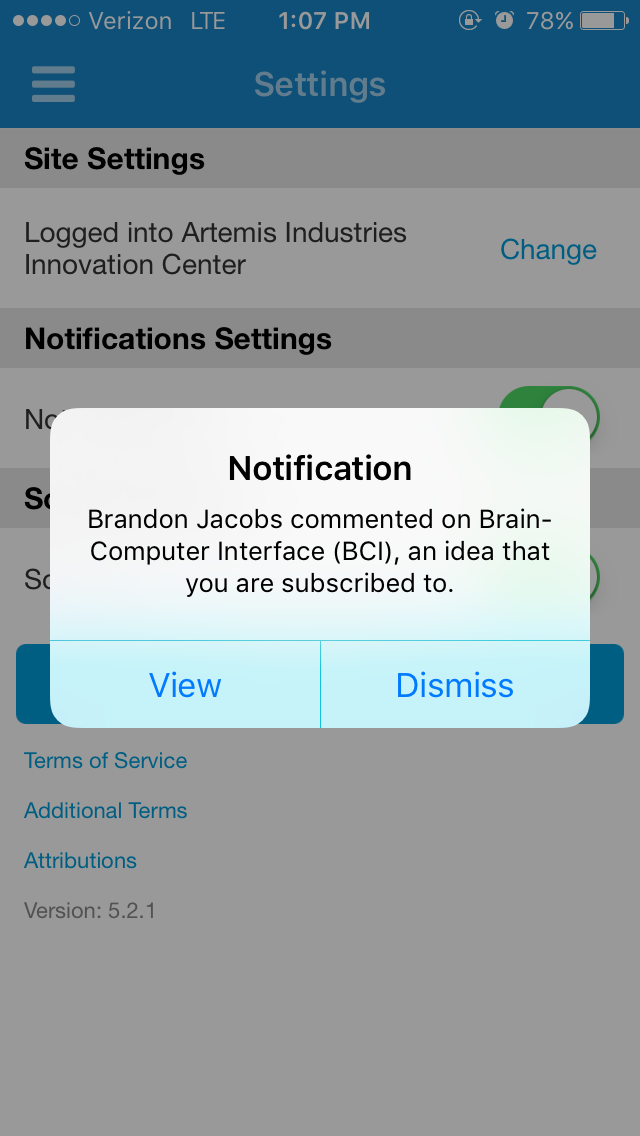 Posting An Idea
Back on either the Initiative list or Initiative homepage you will see the post idea icon on the bottom of the screen: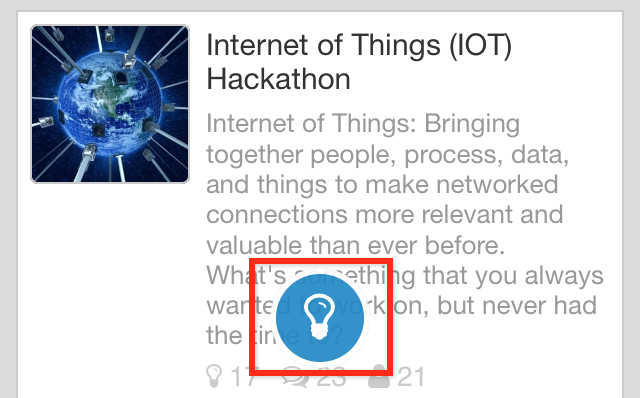 When you click on the icon you have five options for posting idea: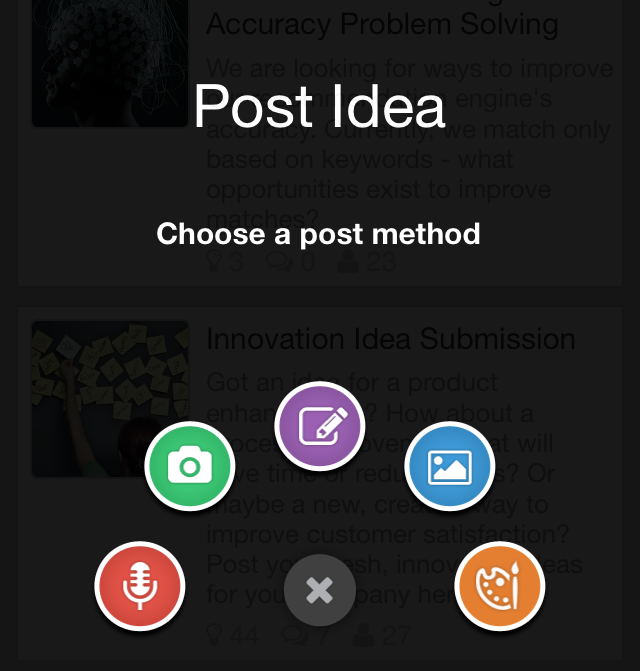 Make an Audio Recording: Create a recording by allowing Brightidea's application to access your mobile's microphone. After finished recording you will be directed to the Post Idea page.  After submission the recording will be submitted as a .m4a file in the "Attachments" tab.
Take a Photo: By allowing Brightidea's application to access your phone's camera you can take a photo that will be the idea image after submission.
Post Idea: This brings the user directly to the Post Idea page.

Please note: The mobile Post Idea page does not support Rich Text editing.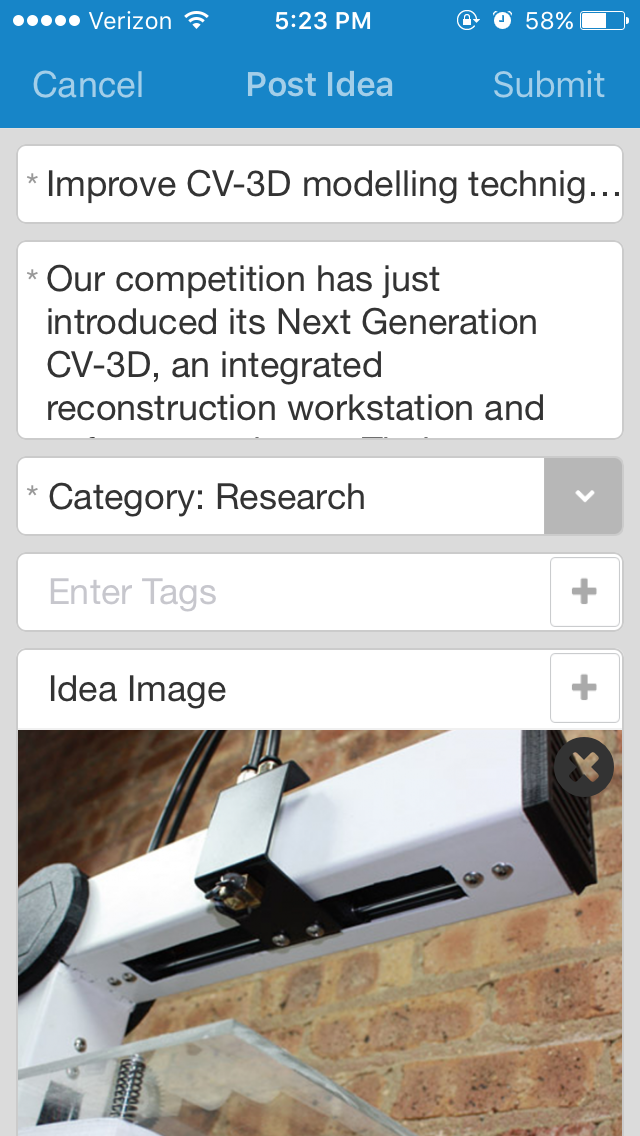 Attach an Existing Photo: By allowing Brightidea's application to access your phone's photos you can choose an image from your phone's photo library that will be the idea image after submission.
Sketch Idea: This allows the user to draw an image that will be the idea image after submission. 
Initiative
On the Initiative homepage the user can:

Subscribe to Initiative
View Popular Ideas: Based on Votes

By selecting "All Ideas" the user can see a list of all ideas within that Initiative/Site and sort them by "Recent", "Random", and "Popular"

View Recent Activity 

By selecting "All Updates" the user can view all activity within that Initiative/Site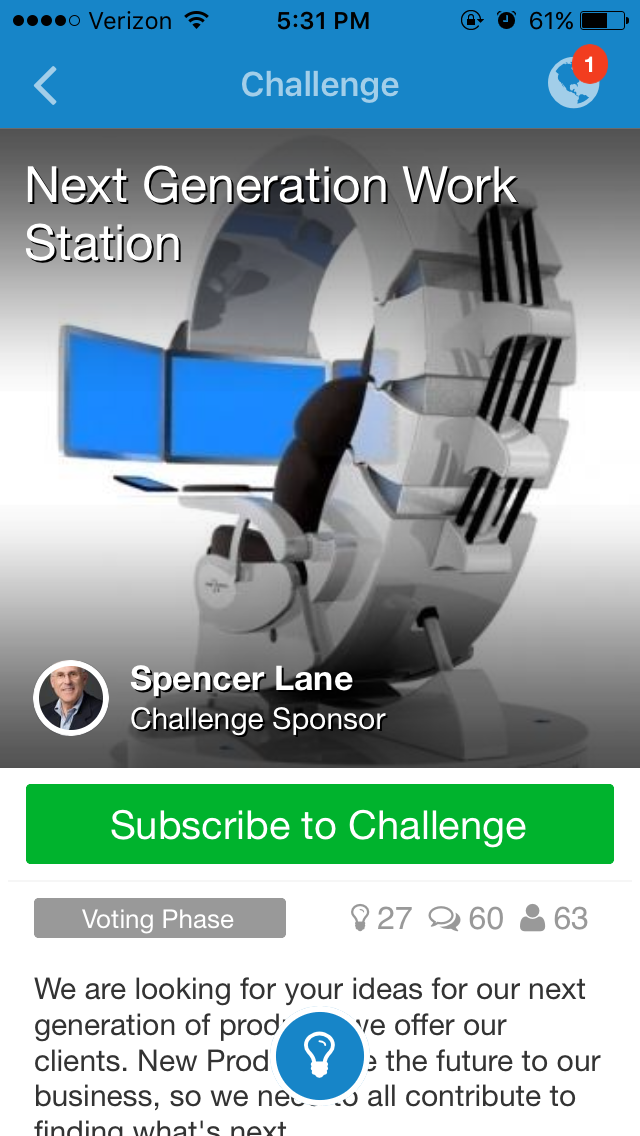 On the View Idea page the user can: 

Subscribe to idea
View idea details
Vote on Ideas/ See Idea voting details
Post comments and attachments
On the view idea page the user can swipe left/right on their phone to few the next/previous idea. This feature works similar to "Next and Previous" buttons.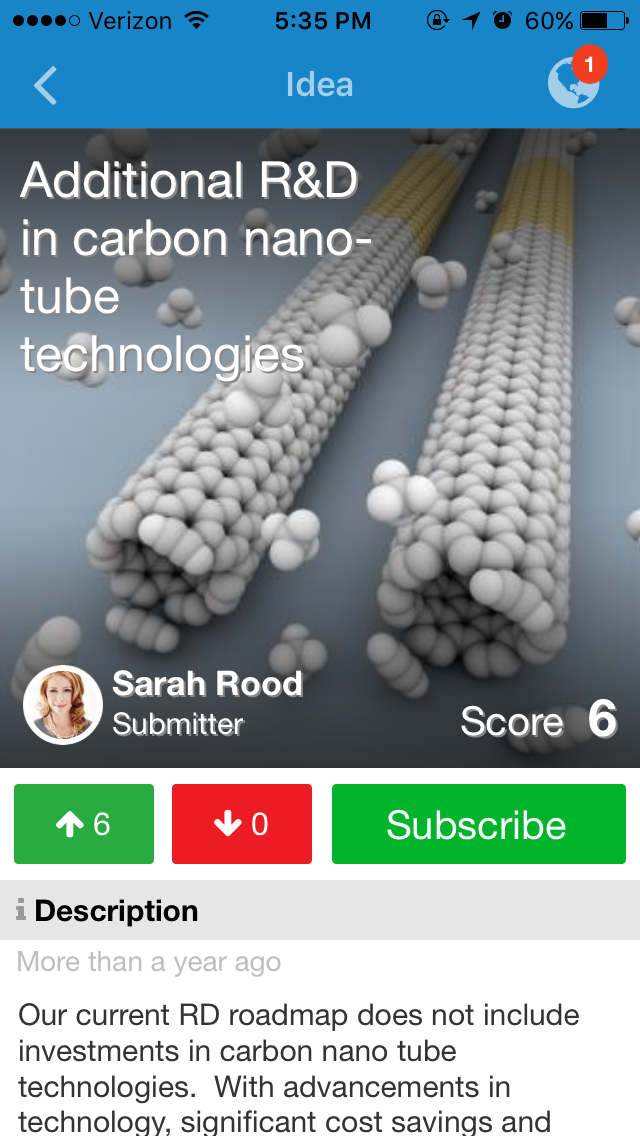 Important Things to Note:
Users can only search and view blog posts, there is no post blog functionality in the Brightidea Mobile Application.
Brightidea Mobile does not support idea editing, ideas can only be edited through the desktop site.
Brightidea Mobile does not support chip voting, only regular up/down voting.